There's nothing more enjoyable than cooking for your family and seeing their reaction when they absolutely love what you've made. Here at Gran Luchito, we believe that food should be shared which is why we love family meals.  Here are some family meal ideas that are guaranteed to have the whole family asking for more!
Nachos are always a big hit with the family, and a fun thing to do! It's always handy to have a quick recipe for a movie night in, or sat around the table, one that doesn't involve hours of preparation and that you can put together in no time. Our Chicken Nachos is just that recipe! It is perfect for two people but can easily be increased depending on how many you have got! 
We love chicken parmigiana almost as much as we love Hasselback chicken. Inspired by a trip earlier this year to Melbourne, we've set about creating a recipe which combines these two epic recipes. Gran Luchito Chipotle Chilli Paste gives the tomato sauce a beautiful smoky spice that works wonders with this dish. In terms of meal ideas for family, this one hits the spot! 
The wonderful thing about a good steak is that you don't need to do much to it and it will always be amazing. Try using a little of our Chipotle Paste as a rub and searing for one of the more simple and delicious meal ideas for family. Serve this with our Crispy Homemade Chips!
For this family meal idea, we've mixed in a healthy spoonful of our Chipotle Chilli Paste along with crunchy pine nuts and fresh coriander. We've served the koftas with naan bread for a little fusion, but there's no reason why you couldn't use tortillas and serve with guacamole to make this family meal Mexican!
To make this meal idea family friendly we've replaced the scotch bonnet chillies with our version of a chipotle paste. It makes the dish slightly milder, but equally delicious result. A super easy weeknight dinner idea.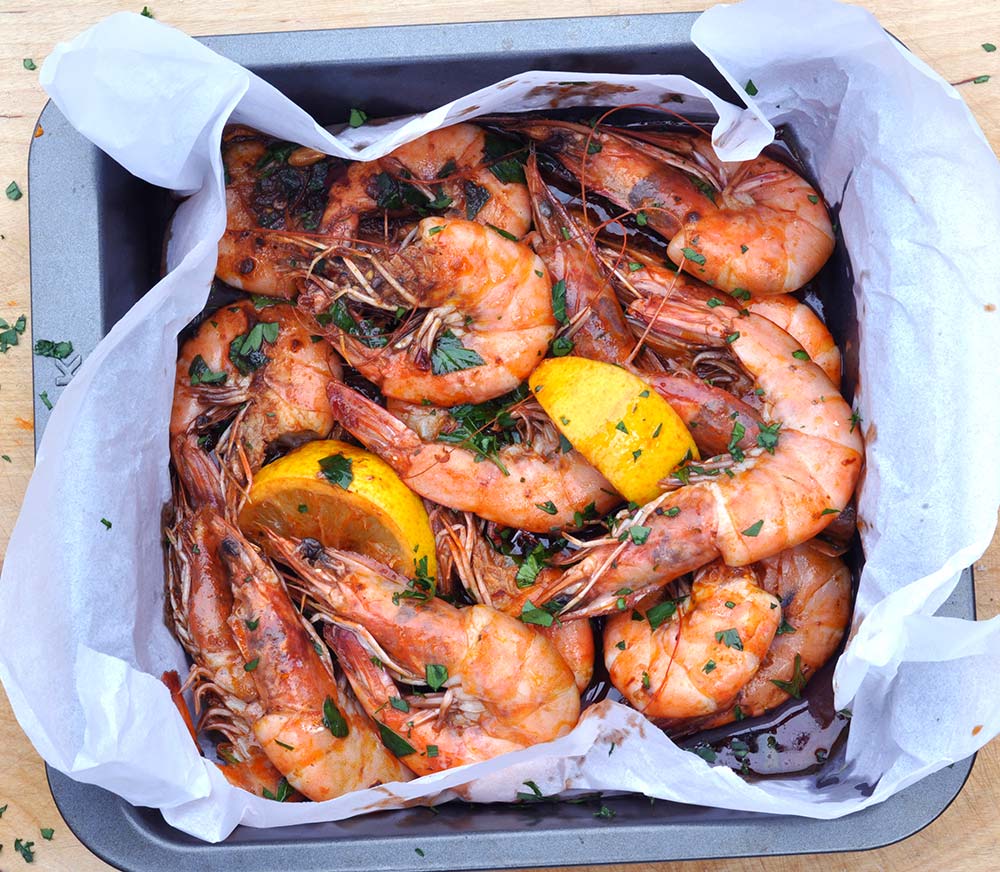 This one of the family meal ideas inspired by Gran Luchito fan Alex. We love to hear about new ways to use our range and we're always interested to try them out. This would work well as a starter or scaled up for the main course for a family meal. Best served with crusty bread and a green salad!
This pulled pork recipe is all about beautiful smoky flavour, and there isn't an expensive smoker in sight. We rubbed it in a combination of dark brown sugar, salt and of course Chipotle Chilli Paste. This is a slow process, but if you put the effort in, you'll reap some unbelievable benefits later. We made a tasty coleslaw to go with it, made with lots of fresh ingredients, and heavily influenced by the delicious version we tried recently at Pitt Cue.
Make sure you make extra so that you try all our Pulled Pork leftover recipes! Great ideas for family meal days.
Chilli dogs are a classic American dish that we knew would work really well given the Gran Luchito treatment. We used our Smoked Chipotle Paste to make a rich smoky chilli con carne and spooned it onto meaty Toulouse sausages in a bun topped with grated mature cheddar. An easy dinner for a family of meat-lovers for sure!
Our Smoked Chipotle Mayo is great for dipping just about anything in. But it's also a great little ingredient to cook with, providing a lovely subtle smoky and creamy chilli flavour. This quick family meal idea uses the mayo to help coat a chicken breast in breadcrumbs for a quick and delicious mid-week meal. You could do the same thing with strips of chicken!
Chances are you're never likely to get bored of either mac n cheese or meatballs, but if that were to happen, here's a tasty way to combine them for some amazing family meal ideas. We used a little of our Smoked Chipotle Paste in both the meatballs and the cheese sauce giving a beautiful smoky flavour throughout the dish.
We hope you've enjoyed this blog on family meal ideas and it's inspired you to get cooking! Let us know what you think in the comments section below, and don't forget to tag us #granluchito
A really great idea would be to have a Taco Tuesday night that the whole family could get involved in, as they make up their own tacos. First of all you can order from our webshop our very own Gran Luchito Soft Taco Wraps Bundle Box or if you are feeling super excited, our ultimate Taco Tuesday Bundle Box. Whichever you choose, it will provide you with all of the Gran Luchito products for a fun family meal idea. Be sure to check out our taco recipes for inspiration!
For more ideas for family meal fun please visit these similar blogs: Non-Spicy Mexican Food, Batch Cooking Recipes, Best Fajita Recipes, 11 Soft Taco Wraps Recipes, Mexican Fish Recipes, Avocado Recipes, Easy BBQ Recipes, Top BBQ Side Dishes, BBQ Tips, Big Green Egg Recipes, 10 Easy Mexican Recipes, Healthy Mexican Recipes, Leftover Chicken Recipes, Vegan Mexican Recipes, Mexican Breakfast Recipes