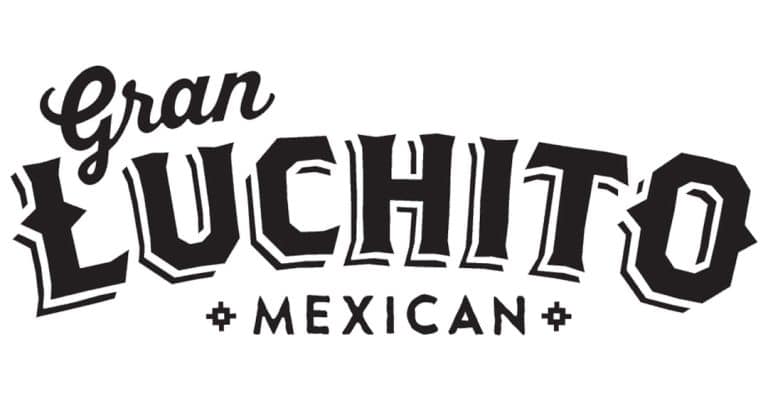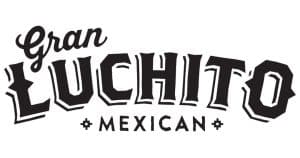 Meet The Gran Luchito Team
It's a great pleasure to introduce you to the team at Gran Luchito. We're a small dynamic team of foodies full of energy and a passion for delicious authentic Mexican food.
Our Mission – To become the world's most loved authentic Mexican food brand by looking after our customers, people and planet.
Our Values – Authentic, Inclusive, Nimble, Progressive, Efficient.
---
Fergus (El Capitan)

Fergus began Gran Luchito after a holiday to the South of Mexico where he first came across the wonderful flavours of authentic Mexican food. Self-confessed foodie and lover of all things spicy,  there aren't many things this man won't add chilli too.

Favourite Gran Luchito Product: Chipotle Paste
Favourite Gran Luchito Recipe: Chicken Fajitas with Chipotle

Working from home in London.

Freddie (El Chapo)

Freddie joined Gran Luchito in 2017. He is passionate about food and enjoys cooking Gran Luchito inspired Mexican food for his friends. He is also a keen sportsman.

Favourite Gran Luchito Product: our new Jalapeño & Pineapple
Favourite Gran Luchito Recipe: "Marinating salmon steaks in the honey mixed with sesame oil and soy sauce is top of my list"

Working from home in London.

Rishabh (El Dinero)

The man with the plan. Rishabh is the 'money' and without his superhuman analytical skills or razor-sharp attention to detail, Gran Luchito would come to a grinding halt.
When he's not at casa Luchito he enjoys swimming, watching movies and travelling.

Working from home in New Dehli.

Allison (La Marketer)

A former Taco Bell marketer and transplant from California whose passion for Mexican food knows no bounds. Cooking for her family, especially Mexican food, is one of her greatest passions.

Favourite Gran Luchito Product: Smoky Chipotle Refried Beans

"Our Refried Beans are great for adding a flavourful layer but I love them most topped with melted cheese and sour cream as a side dish"
Favourite Gran Luchito Recipe: Chipotle Beef Nachos are one of my go-to recipes whenever I am entertaining!

Working from home in Cambridge

Hannah (La Operadora)

Hannah, she sorts stuff out. Getting salsa from Mexico? Getting taco mix to the supermarket? She's on it!
When not at Gran Luchito, Hannah loves to cook, travel and hang out with the family.

Working from home in Ipswich

Claire

Claire is the lady who looks after all our sales admin as well as the finance for our Belgium Business. She is passionate about food, BBQ and the great outdoors.

Working from home in Cape Town

Susana Villasuso (La Cocinera)

Susy keeps busy cooking up delicious new recipes and content for our website and social media channels. She was born and raised in Mexico and brings her huge passion for preparing colourful and vibrant food with fresh and humble ingredients and gathering around the dining table to share a meal as a family.

Favourite Gran Luchito Product: Sliced Green Cactus
Favourite Gran Luchito Recipe: the new ones she's busy creating in the kitchen! (and the Gorditas)

Working from home in London

Rob

Getting salsa from Mexico? Getting taco mix to the supermarket? Rob (and Hannah) sort it all out!
When not working, Rob loves the great outdoors, cycling, cooking with family and American sports.

Working from home in Ipswich

Ana

Ana coordinates our operations in Mexico. She loves to travel and eat with her children. She also always has a chihuahua with her!

Favourite Gran Luchito Product: Chipotle Paste
Favourite Gran Luchito Recipe: Steak Fajitas

Working from home in Lima
JP

An export from South Africa, and new to the Supply Chain department, JP ensures orders are fulfilled and stock shipments arrive on time.

Personal fact: Other than Mexican food, food in general and wine, JP loves travelling, adventure and exploring the outdoors in nature (but ironically dislikes flying!).

Favourite Gran Luchito Product: The Trio of Pastes (Chipotle, Lime, Salsa Macha)
Favourite Gran Luchito Recipe: You can't go wrong with a good standard Nachos, but the Baja Fish Tacos are amazing!

Working from Cape Town

Eliza (La Orquesta)

Eliza heads up the finance team and also focusses on improving processes across the business.

Personal fact: She is a Hispanophile who loves everything about the Spanish speaking world – the food, people, language and culture

Working from home in Shropshire

Mandy

Mandy is the bookkeeper and sales assistant (data cruncher) for the USA.

Personal fact: She enjoys cycling, weight training, running, and the great outdoors, including hiking with her family. She loves any food that has chilli in it!

Working from home in Cape Town

Leletu

Leletu is our Marketing Executive responsible for curating our content and creating our community amongst other things.

Personal fact: Leletu is an all round creative, if you don't find her eating spicy Mexican food, you will find her painting, mushroom hunting, and exploring the great outdoors or the great indoors, cause staying in is also fun.

Favourite Gran Luchito Product: Hot Habañero Mango Salsa
Favourite Gran Luchito Recipe: Because breakfast is the most important meal of the day, you can't go wrong with Mexican Scrambled Eggs recipe

Working from home in Cape Town

Allegra (La Guera)

Allegra co-ordinates the operations in Mexico alongside Ana.

Personal fact: In her free time, she loves exploring new parts of Mexico City, trying out the endless delicious options of food in markets (even though being vegetarian does get some funny looks!) , visiting art galleries and museums to discover new artists, and taking trips to the Pacific coast to swim in the wild waves.

Working from home in Mexico City