Vegan Tacos
This is a vegan taco recipe that is full of flavour thanks to delicious roasted cauliflower!
Cauliflower has become a hero vegetable in the last few years, whether it's used to make pizza crust, fishless ceviche or a carb-less version of rice, etc. We think it's agreed that actually cauliflower is a pretty tasty vegetable and it makes a delicious filling. No more bland and mushy boiled cauliflower! Roasted cauliflower tastes amazing even just prepared simply by adding a drizzle of olive oil and salt.
For this recipe, we rub our cauliflower with a full-flavoured paste made with white tahini, our bestselling Gran Luchito Chipotle Paste, Gran Luchito Garlic and Guajilo Fajita & Taco Mix, garlic cloves and lemon juice. It's then all whizzed up into one mixture that we add to the cauliflower before roasting.
To serve with your tacos we recommend adding a spoonful of warm smoky Gran Luchito Refried Beans into your Gran Luchito Soft Taco Wraps. This not only makes your tacos taste amazing but also provides the perfect base for holding the cauliflower bits in place.
Finally, add a bit of quick Homemade Guacamole on top, Gran Luchito Tomatillo Salsa and vegan creme fraiche to balance the heat, then there's nothing else to do but enjoy them!
We think these Roasted Cauliflower Tacos are great paired with Vegan Nachos. Be sure to check out our Vegan Mexican Recipes for more inspiration, as well as our blog What Are Refried Beans.

---
---
Prep time

Cook time

Total time

Ideal for

Dinner

Make it

Mexican

Serves

4
Nutrition: Per serving
kcal 154
fat 11g
saturates 3.6g
carbs 10.3g
sugars 2.0g
fibre 1.5g
protein 4.1g
salt 0.6g
How to make it
Add into a food processor the tahini paste,

Chipotle Paste

,

Garlic and Guajillo Fajita & Taco Mix

, garlic cloves, lemon, black peppercorns and salt. Whizz it all up until the ingredients are mixed into a thick paste and then set aside.

Remove the outer leaves of your cauliflower and cut them into small florets (bite size), place them in a large bowl and add the chipotle tahini mixture. With your hands rub all the florets with the paste.
Then on a lined baking tray, place your cauliflower, add a drizzle of olive oil on top and a pinch of salt, bake for 25 minutes until the edges become lightly charred.
In the meantime prepare a quick guacamole, add the flesh of your avocados into a bowl, the lime juice, extra virgin olive oil and season with a pinch of salt and black pepper, mash your avocado roughly with a fork, taste and reserve.
In a small pan add your Refried Beans and heat them up. At the same time warm up the Soft Taco Wraps over a hot pan. You can keep them warm by wrapping them in a tea towel.
Put your tacos together by first adding a smear of refried beans into your warm soft tacos, then add a generous amount of roasted Cauliflower on top, add a bit of guacamole, a spoonful of creme fraiche and perhaps a spoonful of Tomatillo Salsa too!
What to Serve with Vegan Tacos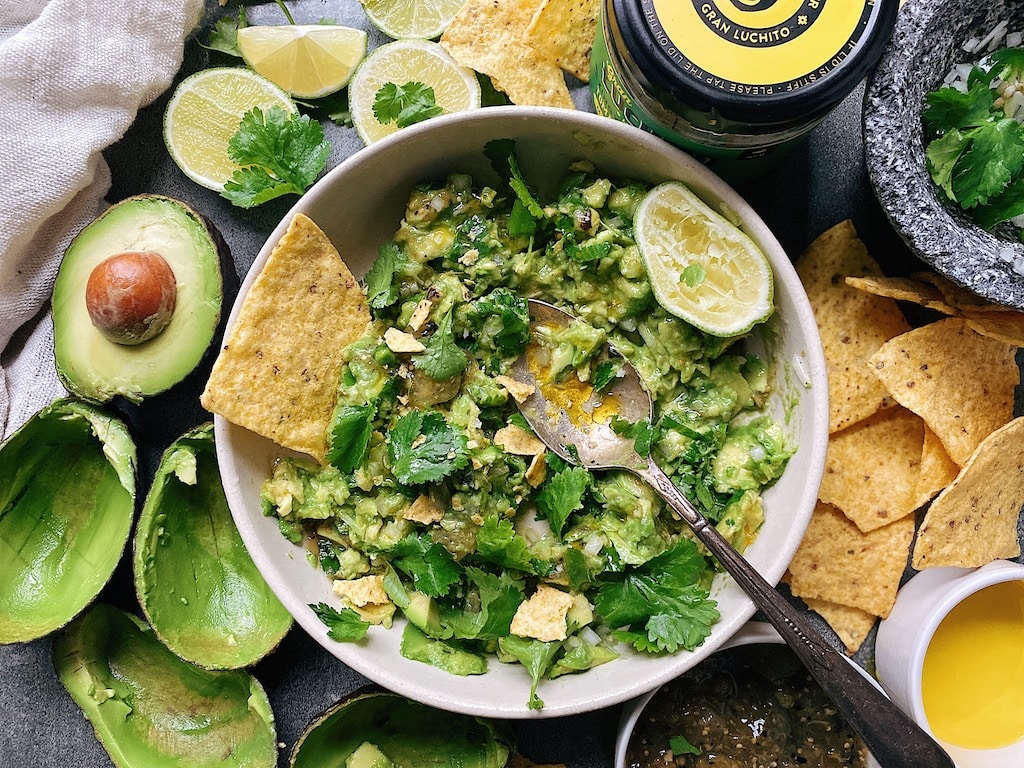 Serve with a portion of this homemade guacamole recipe.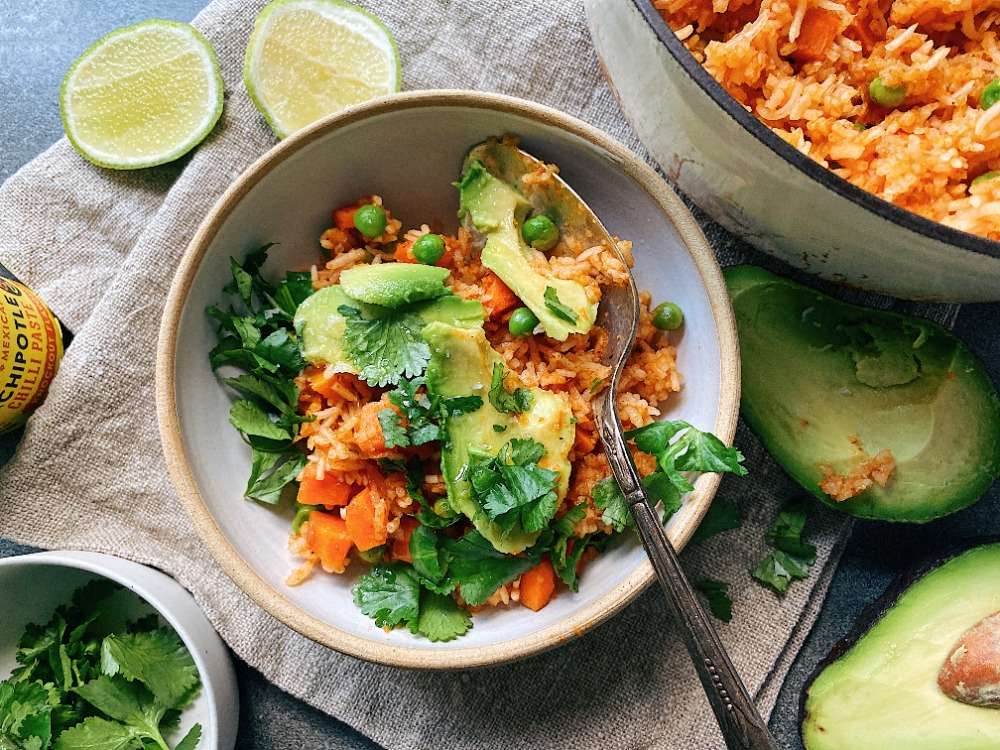 Alongside some Mexican Rice.
Download Our Free Guide To Tacos
Your free Taco guide will be emailed to you immediately.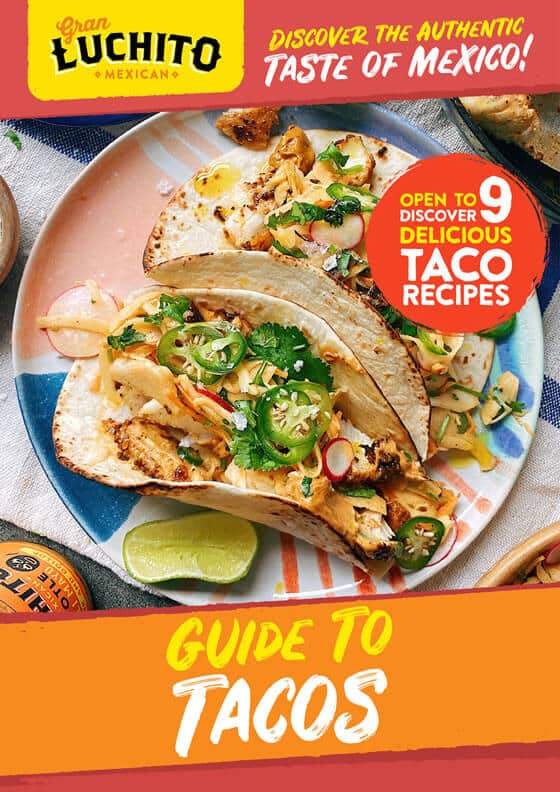 Similar Recipes You Might Like to Try
Comments / Questions / Tips

Subscribe now for a free copy of the Gran Luchito e-cookbook filled with delicious, authentic Mexican recipes and join our mailing list for all the latest recipes, news and blog updates.

wpDiscuz