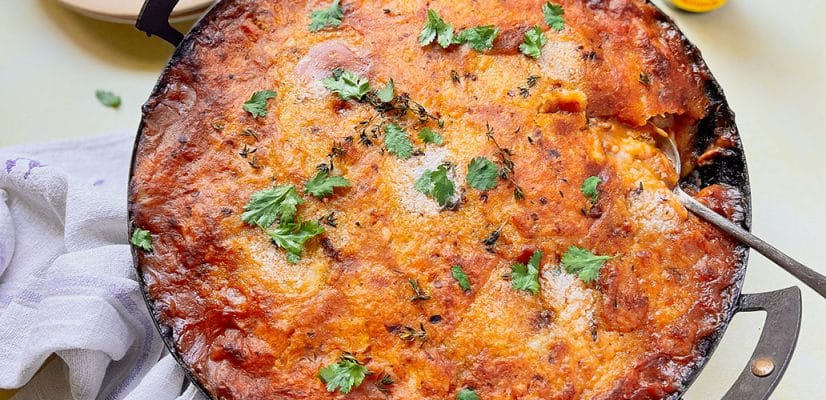 Mexican Shepherd's Pie
This Mexican Shepherd's Pie recipe was one of the first recipes that we made using our Gran Luchito Chipotle Paste and over 200 recipes later, it remains one of Luchito's most popular recipes. The Chipotle Paste is perfect to add depth of flavour and a delicious smoky taste to your meals.
This is the kind of meal that is perfect to cook once the days begin to get slightly colder. We highly recommend you try this Mexican shepherd's pie on a cold rainy night. It's pure comfort food, with a gentle warming and smoky Mexican kick! The simplicity of adding our Gran Luchito Chipotle Paste to the mince and to the mash really transforms the dish and takes this Gran Luchito Mexican shepherd's pie to another level.
For other great heartwarming recipes, check out our Mexican Chicken Stew, Chile Colorado or  Pulled Pork Enchiladas.
Prep time

Cook time

Total time

Ideal for

Main Course

Make it

Mexican

Serves

4
Nutrition: Per serving
kcal 121
fat 8.6g
saturates 4.0g
carbs 6.5g
sugars 1.8g
fibre 1.4g
protein 8.2g
salt 3.7g
How to make it
Fry the lamb mince on high heat until it's nicely browned. Once the meat has got a good colour, add the

Chipotle Paste

with the flour and stir it all in. Now add the onion, carrots, celery, garlic and a bit of thyme. Stir and reduce the heat to medium, cover with a lid and let the vegetables cook with the meat for 10 minutes.

After 10 mins add the canned tomatoes, stock, and season with salt and pepper. Bring to a boil and then simmer on low heat (with the lid on) for 30 minutes, stirring occasionally to prevent it from catching at the bottom.

In the meantime, place the potatoes in a pan of boiling salted water and boil for 15 minutes or until tender.  Once ready, drain the liquid and leave the potatoes in the pan. Add the butter, the

Chipotle Paste,

and season with salt and pepper. Mash thoroughly, making sure you get rid of all lumps. Add the grated cheese and fold it in with the help of a wooden spoon, then reserve.

Preheat the oven to 200°C / 400°F / Gas 6.

Once your filling is ready, place it in a baking dish, then add the mashed potato on top and spread with the help of a spatula or the back of a spoon. Add tiny knobs of butter all over the top of the mash, and bake in the oven for 20 minutes

or until golden on top (take care not to burn it). 

When ready, remove from the oven and serve while it is still hot.
What To Serve With Mexican Shepherd's Pie
Our delicious green beans with crunchy salsa macha compliments our Mexican shepherd's pie perfectly.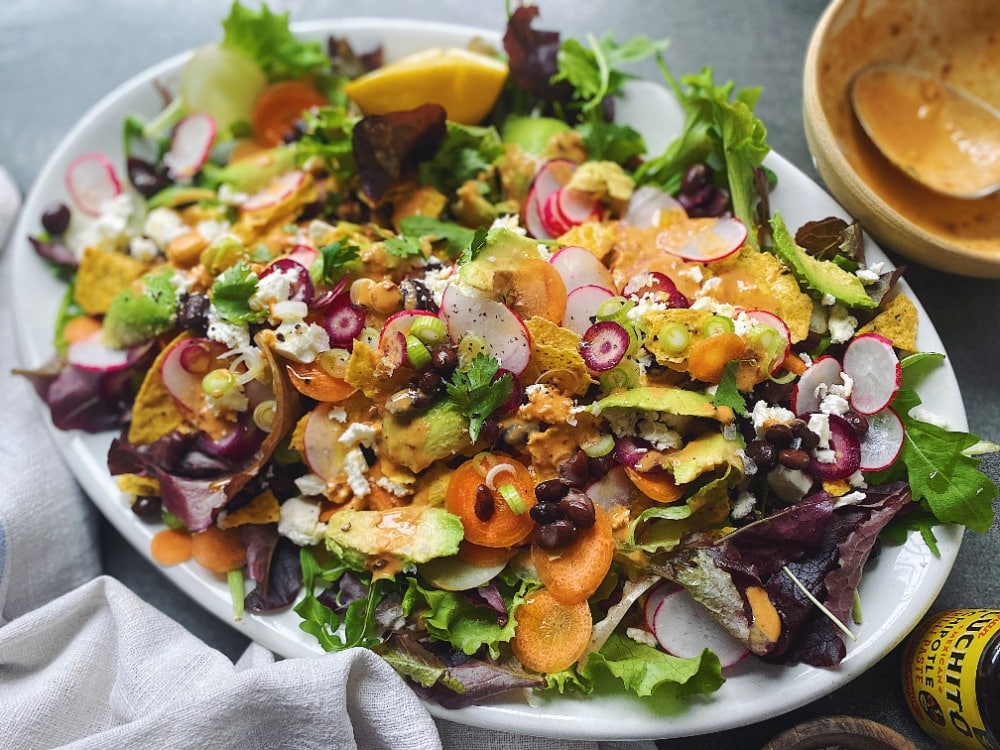 This perfect Mexican Salad is another option for the summer months.
Download Our Free Guide To Mexican Classics
Your free guide will be emailed to you immediately.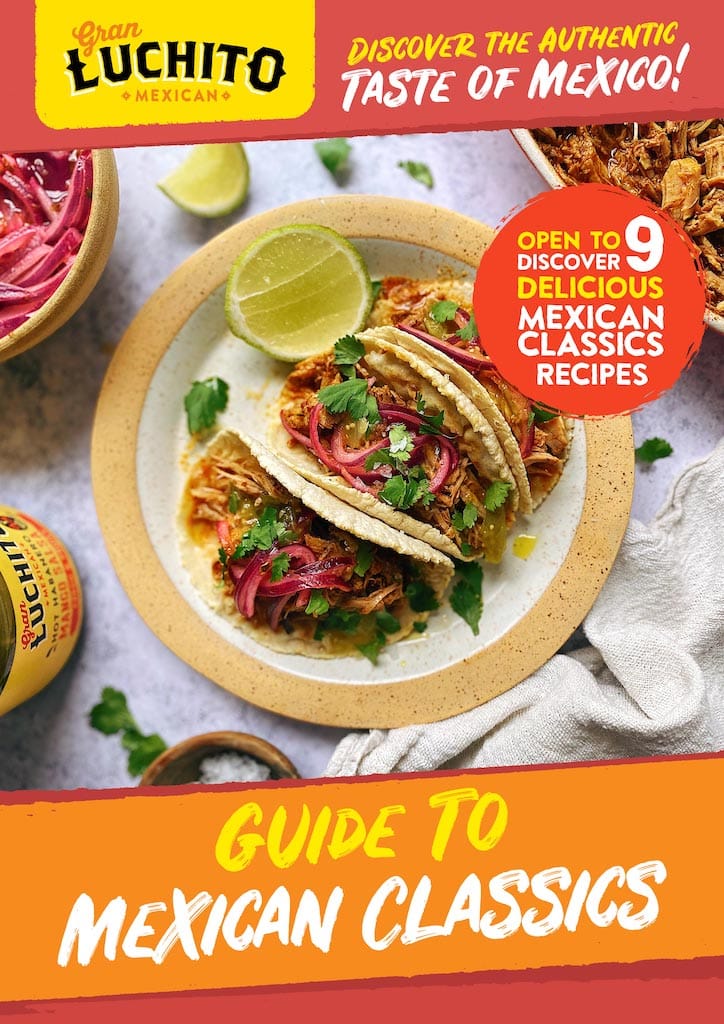 Similar Recipes You Might Like to Try
FAQs
What is shepherd's pie?
Shepherd's pie is a savoury dish of cooked minced lamb topped with mashed potato and baked. The beef version of this dish is called Cottage Pie!
Is shepherd's pie healthy?
A home-cooked shepherd's pie is hearty, nourishing and packed with nutrients and flavour. One serving of our Mexican shepherd's pie contains 121 calories.
How to warm up shepherd's pie?
Freshly baked Mexican shepherd's pie will last about 3-5 days in the fridge. When you would like to reheat it, you can either do this in the microwave, or cover it with foil and put it in a pre heated oven for 30 mins. If you are reheating from frozen, always make sure you defrost it first before oven cooking.
Comments / Questions / Tips

Subscribe now for a free copy of the Gran Luchito e-cookbook filled with delicious, authentic Mexican recipes and join our mailing list for all the latest recipes, news and blog updates.

wpDiscuz