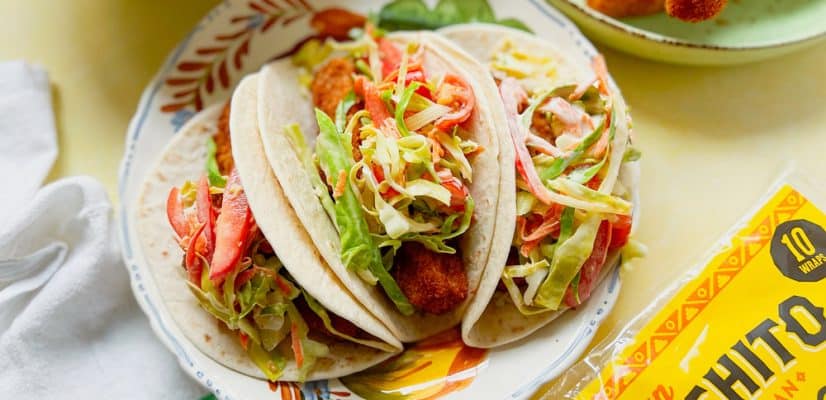 Fish Finger Tacos
When we were thinking of coming up with new Mexican food for kids, fish finger tacos immediately came to mind. 
Fish finger tacos are not only a favourite of our own children here at Luchito but grown ups like them too! Who doesn't love crispy fish fingers and warm Soft Tacos? This winning combo is guaranteed to make your life easier and your kids very happy. This is the perfect meal to prepare for a mid week meal or a quick lunch for your children. The kiddy slaw complements these tacos and adds a bit of freshness with the healthy veg.
You can use budget friendly fish fingers or fancier ones, but either way they will taste pretty good. Gran Luchito Soft Taco Wraps are perfect for preparing easy meals for your kids. They're ready to use fresh out of the packet, or you can simply warm them up over a hot pan for a couple of seconds on each side. You can also try this easy tacos recipe with chicken nuggets or simply pan fried chicken quarters.
We hope this fish finger tacos recipe will become a favourite in your home too, so let us know how it goes!
Prep time

Cook time

Total time

Ideal for

Dinner

Make it

Mexican

Serves

3
Nutrition: Per serving
kcal 143
fat 6.5g
saturates 0.7g
carbs 16.4g
sugars 3.5g
fibre 2.1g
protein 4.7g
salt 0.81g
How to make it
Place your fish fingers in a baking dish and cook according to the instructions on the packet, until nice and crispy.

Meanwhile, in a bowl add the cabbage, onion, cherry tomatoes, carrot, lemon juice, mayo, and olive oil. Mix everything with your hands or with the help of a spoon. Season with salt and pepper to taste.

Remove the fish fingers from the oven and warm up the Soft Taco Wraps over a hot non-stick pan. Serve the fish fingers over the warm Soft Tacos and add a spoonful or two of slaw on top.
What To Serve With Fish Finger Tacos
Serve it with our Cheese Quesadilla recipe.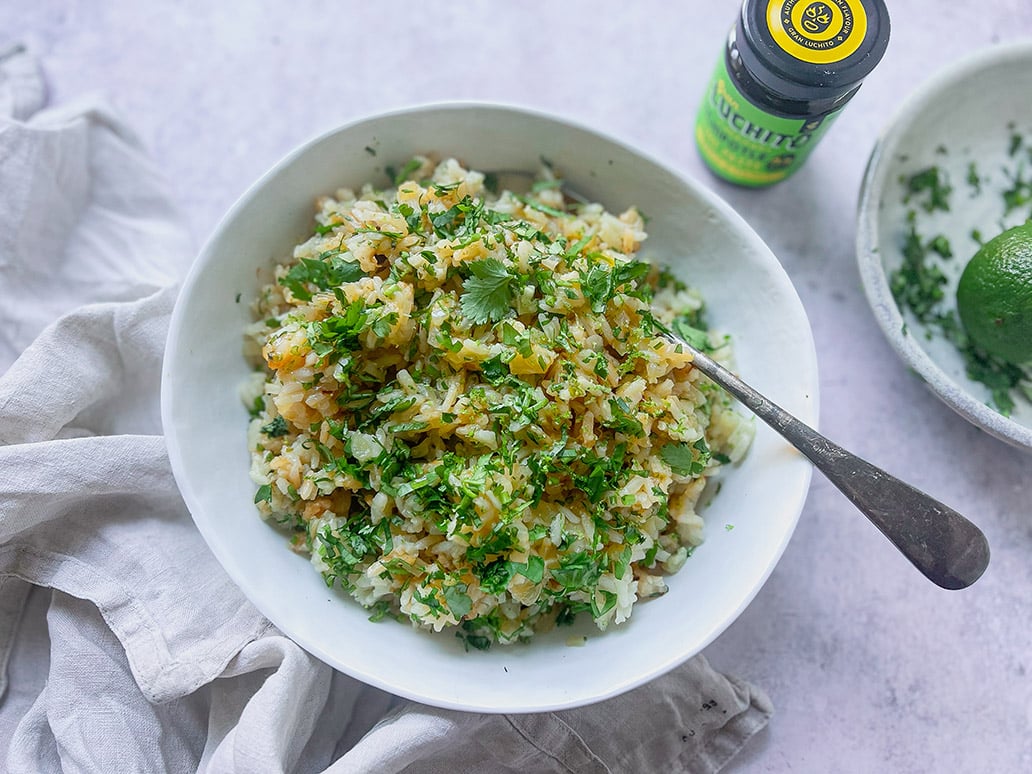 Alongside some Lime and Coriander Rice.
Download Our Free Guide To Tacos
Your free Taco guide will be emailed to you immediately.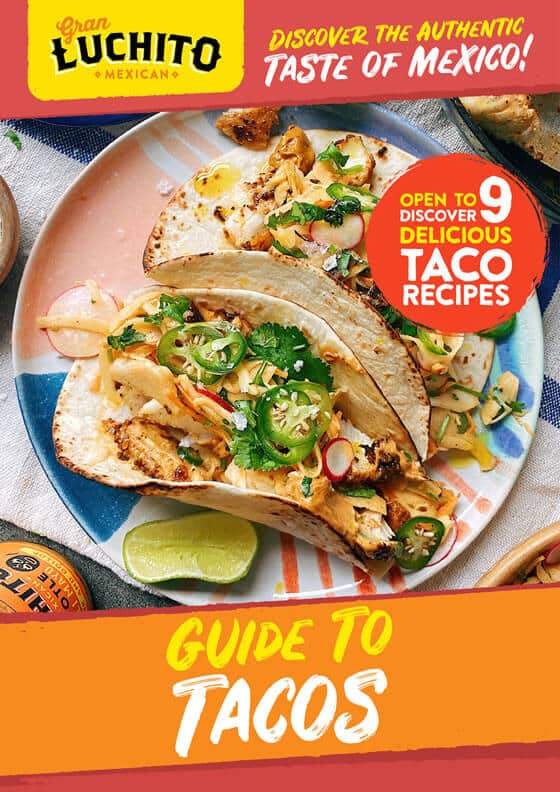 Similar Recipes You Might Like to Try
FAQs
Are fish fingers healthy?
Fish fingers are coated and usually fried, so aren't the healthiest way to eat fish. They tend to have a bit of salt and fat, which means we should eat them in moderation.
Can you reheat fish fingers?
Yes, you can reheat fish fingers, but it's best to stay away from the microwave. Microwaving cold, cooked fish fingers will ruin the texture and make them go soggy. The best way to reheat your fish fingers is in the oven or on the hob.
Can you eat fish fingers cold?
Yes, you can safely eat your leftover fish fingers if they are stored correctly in the fridge.
Comments / Questions / Tips

Subscribe now for a free copy of the Gran Luchito e-cookbook filled with delicious, authentic Mexican recipes and join our mailing list for all the latest recipes, news and blog updates.

wpDiscuz