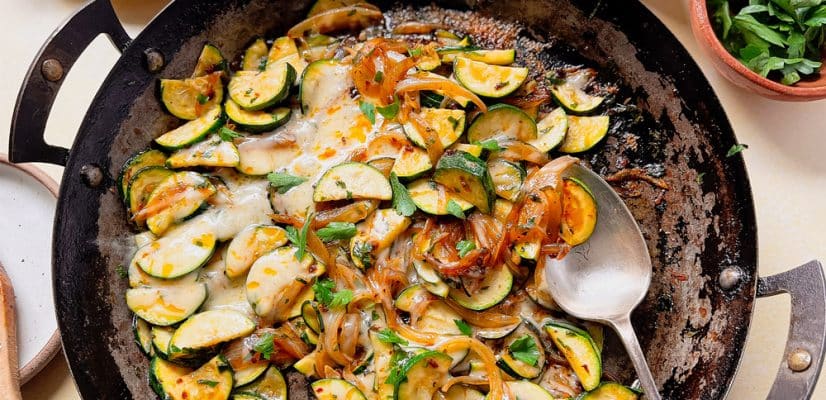 Calabacitas
Calabacitas is a classic and very homely Mexican dish, the word "calabacitas' ' translates into little squash in English, calling on the main ingredients for this delicious recipe that you may know as courgettes, zucchini or squash.
Mexican squash it's a little bit different and sweeter than the English courgette, but courgettes work perfectly for this recipe too. The beauty of courgettes is how it absorbs any flavors you pair them with which makes it the perfect blank canvas to cook with.
Another ingredient that is often used to prepare calabacitas at home is corn kernels, especially when the corn is in season the combination of squash and corn is a match made in heaven, when not in season you can also use tinned sweetcorn.
Calabacitas are very versatile; they can be served with warm tortillas to make tacos, with rice and beans for a vegetarian hearty lunch, or as a side dish to accompany a more meaty main.
Make a Mexican traditional meal at home prepare calabacitas, and serve it with our recipe for chilorio and arroz primavera. Don't forget warm Gran Luchito Soft Tacos and a Tomatillo Salsa on the side to complete your meal.
Top Tips to Make Calabacitas:
Use fresh ingredients. it's almost counterintuitive to say this, but calabacitas is a very simple dish to ensure the best results using fresh ingredients is key.
Don't overcook your vegetables. Cook the calabacitas until tender but still slightly crisp, this will help their natural sweetness and a pleasant texture.
Experiment with seasonings and toppings: add sweetcorn or bell peppers, season with Gran Luchito Chipotle Paste or any of our Taco Mixes for extra spice, top them with creme fraiche, grated cheddar or even crumbled feta on top for a different finish, either way, calabacitas always turn out delicious.
Prep time

Cook time

Total time

Ideal for

Dinner

Make it

Mexican

Serves

2
How to make it
Heat a frying pan with the olive oil, once hot enough add the butter and let it melt then add the onion and garlic, and cook slowly over medium heat until the onions turn soft (3-5min).
Add the chipotle paste and stir it in with the onions. Add the courgettes and fry them over high heat for a couple of minutes, season with salt and pepper and add the parsley and cheese, cover your pan with a lid and let them cook for a couple more minutes on low until the cheese is melted and gooey. Be careful not to overcook the calabacitas, you want them to be tender but still slightly crisp.
Warm up the Soft Tacos on the side over a hot non-stick frying pan, serve alongside the calabacitas ready-to-make tacos, or serve as a side for another meal, enjoy!
What to serve with Calabacitas
Download Our Free Guide To Tacos
Your free Taco guide will be emailed to you immediately.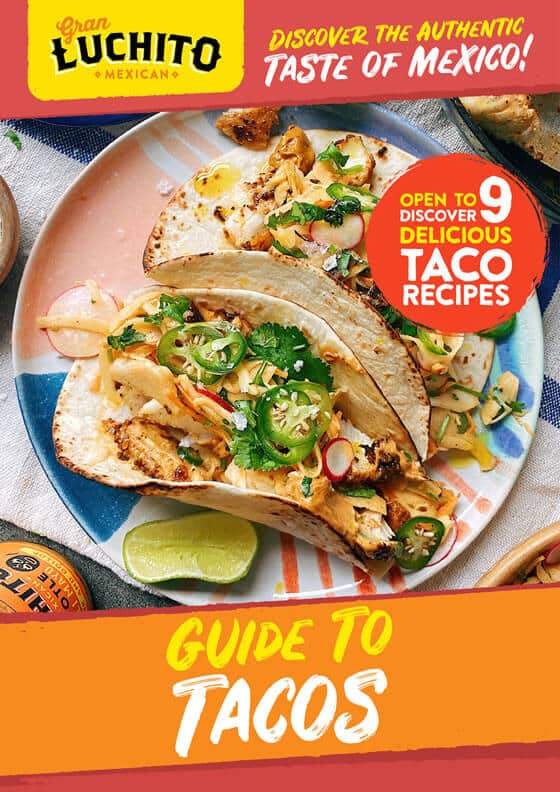 Similar Recipes You Might Like to Try
FAQs
What are Calabacitas?
Calabacitas is a traditional Mexican dish made with sautéed yellow squash, corn, and peppers.
What are the main ingredients in Calabacitas?
The main ingredients in Calabacitas include, yellow squash, corn, chiles, onions, tomatoes, and sometimes cheese.
Is Calabacitas traditionally eaten at a certain time of the year?
Calabacitas is often eaten in the late summer months when the squash and corn are at their peak. However, with the availability of the ingredients all year round, it can be enjoyed anytime.
Comments / Questions / Tips

Subscribe now for a free copy of the Gran Luchito e-cookbook filled with delicious, authentic Mexican recipes and join our mailing list for all the latest recipes, news and blog updates.