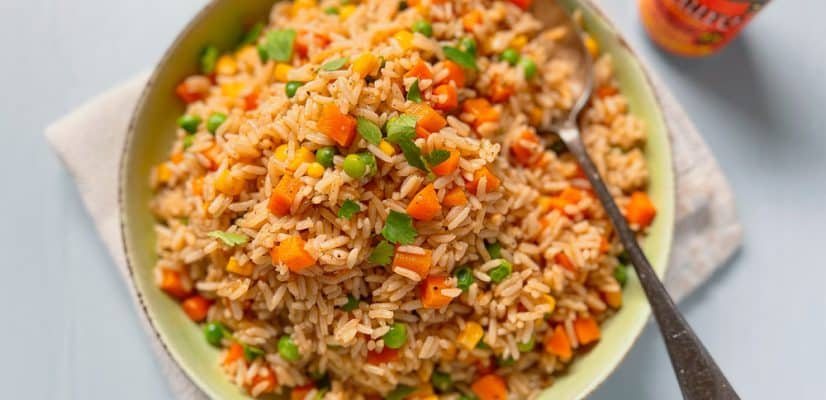 Arroz Primavera
Don't be fooled by the colour of this Arroz Primavera. It may look similar to our Mexican Rice recipe, but the preparation and taste is different. This is the perfect easy Mexican side dish to prepare for midweek meals. A warm and lovely rice recipe that won't take you much effort to prepare.
A classic arroz primavera recipe is made with fluffy white rice and spring vegetables, but we couldn't help adding a bit of Gran Luchito magic when preparing our white rice with veggies. We decided to use a bit of Gran Luchito Guajillo Fajita and Taco Mix! This spice mix is perfect when seasoning your dishes to give extra flavour in a speedy way. We love having a little jar of this magic in our spice cabinet to add a little pinch here and there to our meals.
To make rice primavera you will need:
Rice: basmati, jasmine or long grain rice (this being our favourite). Just bear in mind that you'll need to adjust the cooking liquid ratio when you use different kinds of rice.

Vegetables: carrots, sweetcorn, peas, red peppers, and sometimes green beans are mostly used to make this classic recipe. 

Flavour and Seasoning: vegetable or chicken stock and butter is used to cook the rice, as it brings a lovely buttery flavour to the fluffy rice and veg. Guajillo Fajita & Taco Mix adds the right amount of seasoning in a very speedy way.
* Chefs Tip: when cooking rice, don't forget to wash it using a sieve under the tap, until the water runs clear at the bottom. This is to remove some of the starch and to keep the shape of your rice when cooked without getting mushy.
Prep time

Cook time

Total time

Ideal for

Side Dish

Make it

Mexican

Serves

4
Nutrition: Per serving
kcal 100
fat 4.3g
saturates 1.7g
carbs 14.2g
sugars 1.4g
fibre 1.1g
protein 2.1g
salt 1.3g
How to make it
Heat up the olive oil and 1 tablespoon of butter in a medium saucepan over medium heat. Add the carrots and

Guajillo Fajita & Taco Mix

, and cook for 3 minutes. 

Add the rinsed long grain white rice and stir, then fry for 2 more minutes.

Add the salt, stock, and bring to a boil. Reduce the temperature to a minimum, and then cover your pan and cook for 20 minutes.

Add sweetcorn and peas 5 minutes towards the end of cooking, and finish cooking with a lid on. Once ready, add the remaining butter and let it melt, then serve warm.
What To Serve With Arroz Primavera
You can serve this side dish with almost anything, but we recommend serving it with one of these two recipes for the perfect midweek meal:
Download Our Free Guide To Mexican Classics
Your free guide will be emailed to you immediately.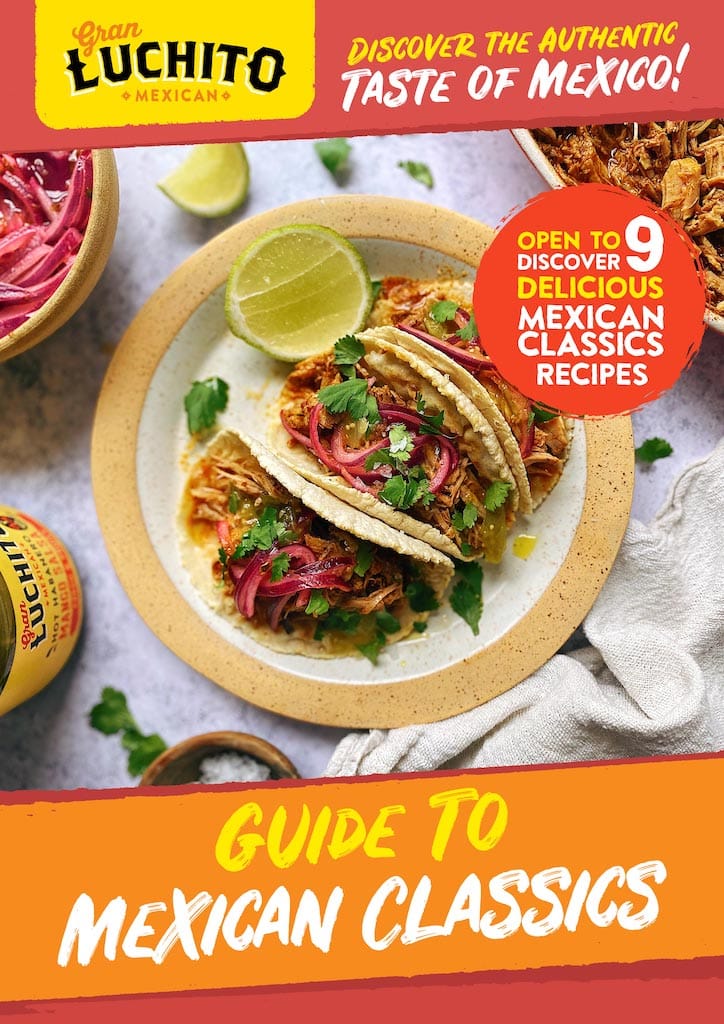 Similar Recipes You Might Like to Try
FAQs
Can I use frozen veg?
Yes! That mix of frozen peas, carrots and corn would be perfect for this dish.
What does arroz primavera go well with?
You can pair it with literally anything! However, we prefer it with a nice stew in the winter, and some fish or bbq chicken in the summer.
What is primavera?
In Spanish (and Italian) the word primavera means springtime. So in this case, the meaning of arroz primavera is spring style rice! Light and fresh, with vibrant seasonal vegetables is the idea.
Comments / Questions / Tips

Subscribe now for a free copy of the Gran Luchito e-cookbook filled with delicious, authentic Mexican recipes and join our mailing list for all the latest recipes, news and blog updates.

wpDiscuz