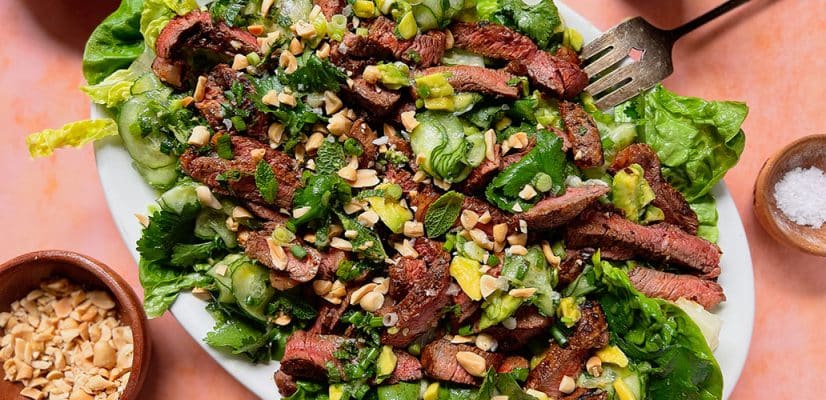 Chipotle Steak Salad
This Chipotle Steak Salad recipe has to be one of our favourite summer meals! It's incredibly delicious, fresh, and wholesome. As well as being very easy to put together, having BBQ steak in the mix makes it a bit more special than your usual salads.
To make the steak doubly delicious all you need to do is rub in some Gran Luchito Chipotle Paste! If you want to save yourself some calories, only cook the steak with olive oil and skip the butter. 
For an extra smoky flavor on your chipotle steak, grill it over the BBQ, making sure to get the charcoal ready 20 minutes before you are planning to cook your steak. For a gas grill heat up on high for 10 minutes approx before using. Proceed to cook your grilled steak for 2 minutes on each side for medium-rare. Let it rest before cutting, and slice thinly with a sharp knife.
Here are a few steak cuts you can use:
Rump steak is a cost-effective and very flavorsome cut, perfect for sandwiches, steak salad or some quick tacos.

Rib Eye is one of the most popular steaks, with a good amount of marbling, making it tender and juicy.

Bavette steak (skirt or flank steak in the US) is perhaps the most cost-effective of these options. It can be tough though, but if cooked properly, it can be very delicious. A minute or two over a very hot pan on each side is all it needs, and best when cooked medium/medium-rare.
Prep time

Cook time

Total time

Ideal for

Lunch

Make it

Mexican

Serves

2
Nutrition: Per serving
kcal 105
fat 8.0g
saturates 2.3g
carbs 1.5g
sugars 1.1g
fibre 1.2g
protein 6.9g
salt 0.81g
How to make it
Rub the

Chipotle Paste

onto the steaks and leave them to rest for 15 minutes.

In the meantime in a small bowl, prepare the dressing by mixing together the sesame oil, olive oil, lime juice, fish sauce and garlic. Season with a pinch of salt and pepper, mix with a spoon and reserve.

Heat up a pan over high heat with the olive oil. Once it's ready, place your steak inside and cook it for 2 minutes on each side for medium medium-rare. Add a sprinkle of salt while it's cooking. Towards the end, add the butter into the pan and let it melt. Then with a spoon baste your steak with the butter. Once ready, remove from the heat and let your steak rest for 6 minutes before cutting.

Meanwhile, add the avocado, cucumber, spring onions, coriander (leaves and stalks) and mint into a medium-size bowl. Add the dressing on top, season with salt and pepper, and mix well.

Slice your steaks thinly and then arrange the lettuce leaves over a nice platter. Add the dressed salad on top, arrange the slices of steak over the salad and finally sprinkle the peanuts on top. Season with flaky salt and pepper, and serve.
What To Serve With Chipotle Steak Salad
We recommend serving alongside this Chipotle Steak Salad recipe to make it a feast:
Flavourful veggie Skewers with halloumi seasoned with our authentic Guajillo spice blend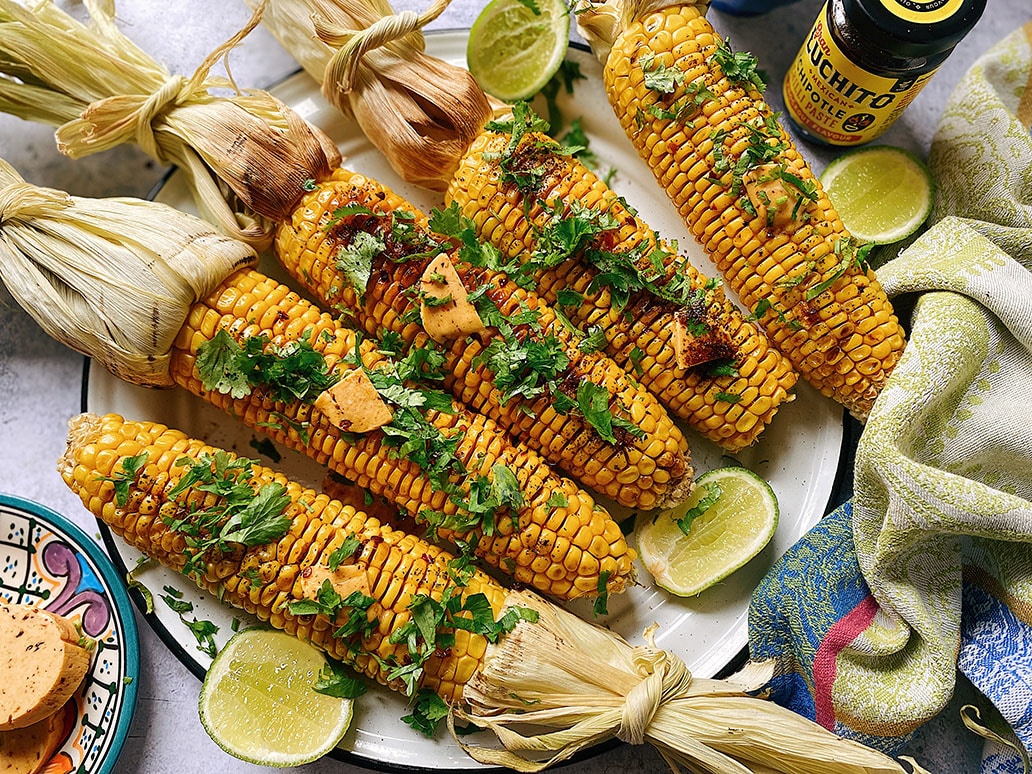 BBQ corn with irresistible chipotle butter makes a delicious side dish
Download Our Free Guide To Mexican Classics
Your free guide will be emailed to you immediately.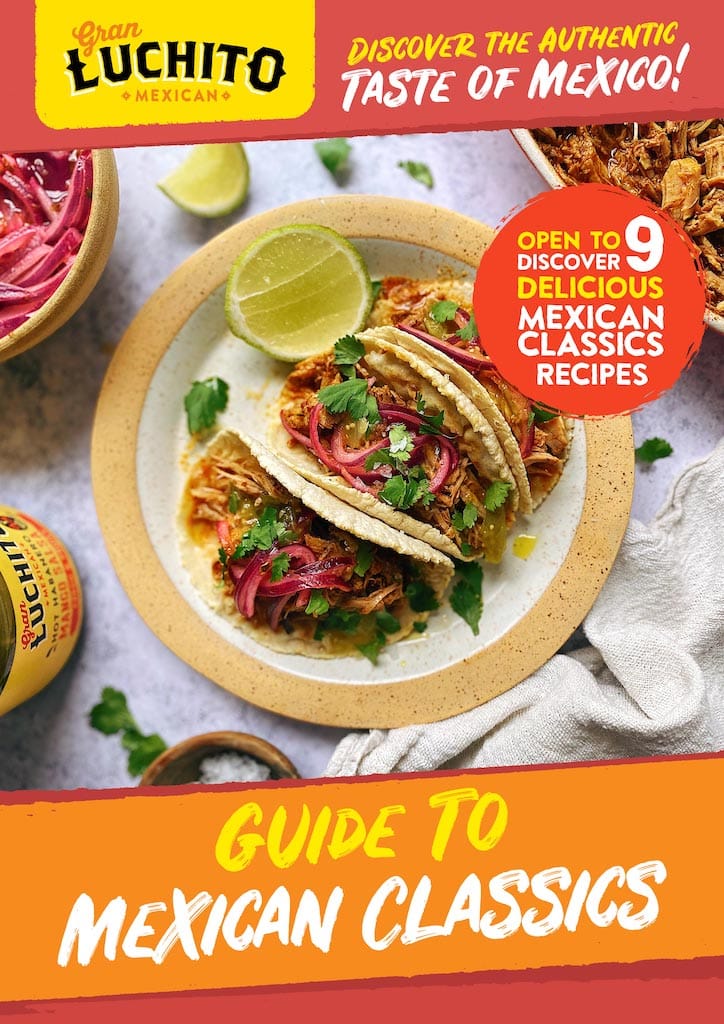 Similar Recipes You Might Like to Try
FAQs
Is chipotle steak spicy?
It has a little kick to it but its not really spicy. If you want the heat stronger, then add more chipotle paste next time. You can also always have a bit on the side!
Is chipotle steak healthy?
Steak is very nutritious as it's a great source of iron, B-vitamins, selenium and zinc. Grass-fed beef over grain-fed is even better due to its higher count of omega-3s, CLAs and vitamins E and A. In terms of adding chipotle to it - it's been positively linked to a reduction of heart attacks and strokes. Capsaicin in the chipotle chilli peppers widen and relax blood vessels, which can reduce blood pressure.
What to serve with steak salad?
With this recipe we like to serve it with some of our vegetable skewers and bbq corn. You could also serve it with some of our grilled onions or grilled avocado prawns.
Comments / Questions / Tips

Subscribe now for a free copy of the Gran Luchito e-cookbook filled with delicious, authentic Mexican recipes and join our mailing list for all the latest recipes, news and blog updates.