Mexican and Tex Mex cuisine are often confused and the difference between them is far from easy to define. What is clear however is how tasty it is!
Below we give you nine of our favourite tex mex recipes to use Gran Luchito in.

Food for sharing doesn't get better than chipotle beef nachos with our Lightly Salted Tortilla Chips. Besides adding a generous dollop of our Chipotle Chilli Paste into the mix, our secret ingredient in this Tex Mex recipe is finely sliced radish over the top for a deliciously fresh finish and a few Fire Roasted Serranos for a punch of flavour.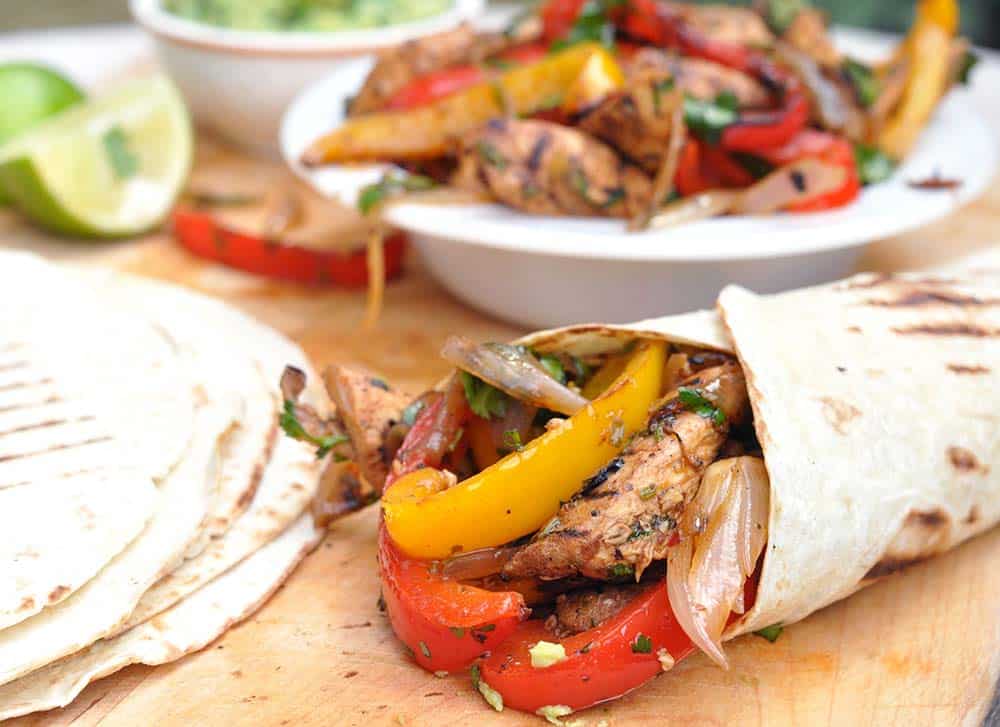 Tex Mex is all about simple, delicious, spicy flavour and nothing encapsulates this wildly popular style than chicken fajitas. Do them well and you'll be rewarded with succulent & juicy chicken with bags of amazing flavour. Here's our version using our own Mexican Magic Chipotle Paste and Street Taco wraps which are perfect for wrapping up the yummy fajita flavour. Be sure to check out our Guide to Fajitas for insight and favourite fajita recipes. 

This classic recipe is one of our favourite Tex Mex recipes. It has its origins in northern Mexico. Perfect for a family dinner.

Here's our take on what has become one of the most popular Tex Mex recipes out there in recent times.
We've slow cooked chicken until it's tender enough to pull apart and served it with fresh guacamole, pico de gallo salsa and lovely rice. Gran Luchito Chipotle Paste works really well here giving the wraps a subtle smoky spice that you'll be wanting again and again. Chicken can be marinated and cooked beforehand.

If there's one thing that Gran Luchito Chipotle Paste was made for it is chilli con carne. The deep smoky flavour and the perfect level of spice will give your chilli an unmistakeable lift. As you can see, we like ours with tortilla chips, but it works well with rice too. If you've got a winning chilli con carne recipe already, we implore you to throw in a spoonful of our paste to see what you're missing! Check out these 9 wicked ways to eat chilli con carne.
The ultimate comfort food just got more comfortable. Today we bring you the Gran Luchito take on an old favourite: macaroni cheese. Throwing chorizo and our Chipotle Paste into the mix, this is a simple and delicious way to jazz up this classic Tex Mex recipe.
Poppers are a great little idea for a starter or party food. We thought this would be a great way to use up any leftovers you might have from our Smoky Mexican Pulled Pork recipe...how right we were! Give this delicious little idea a go and enjoy the good life. We replaced the usual jalapeños with sweet mini-peppers with plenty of heat coming from our Chipotle Paste.
If you love baked beans on toast you simply need to give this delicious smoky homemade version a go.
We've gently cooked garlic, onion & our Chipotle Paste to give this classic dish a lovely subtle spice and oodles of flavour. For a delicious veggie version, simply leave out the bacon.
Pimp your jacket potato with this tasty idea. Once baked, all you do is scoop out the flesh and mix it with all your favourite things like chorizo, Chipotle Paste and plenty of cheese then pop it back in its jacket and bake until gooey and delicious.
This Tex Mex recipe is simple and unbelievably tasty!
Some More Popular Recipes You May Also Like:
Easy Mexican Recipes, Egg Recipes, Mexican Fusion Recipes, Mexican Breakfast Recipes, Nine Big Green Egg Recipes, Leftover Chicken Recipes, Family Meal Ideas, Party Food Ideas, Nine Ways To Eat Chilli Con Carne, Guide to Tacos