Crunchy Beef Tacos
When it comes to Crunchy Tex Mex Tacos, Crunchy Beef Tacos are at the top of the list of most liked recipes, we think it is their simplicity and satisfying crunch that makes them so popular.
For our filling we make a quick picadillo frying minced beef with onion, garlic and potato, and season it with Gran Luchito Chipotle Paste for a smoky and deliciously spicy taste. We highly recommend a splash of beer to help finish cooking the potatoes as well as adding extra flavour into your filling.
Then all you have to do is to bake your Hard Shell Tacos and add the beef filling and toppings.
Here is some of favorite toppings for Crunchy Beef Tacos:
Choose your favorite Gran Luchito Salsa to serve with your crunchy tacos, from spicy and fruity Mango Habanero, to a smoky Chipotle Salsa or a zingy and tangy Tomatillo Salsa.
This recipe makes 12 Crunchy Beef Tacos.
Prep time

Cook time

Total time

Ideal for

Dinner

Make it

Mexican

Serves

3
How to make it
Preheat oven to 180˚C, 360˚F
Begin by making the chipotle beef. For this add the olive oil onto a medium size frying pan and heat it up over medium heat, when it is hot enough add the onion and garlic and fry the mixture for a couple of minutes. Now add the Potatoes and the Chipotle Paste, stir and let it cook for a further 2 to 3 minutes. Finally add the minced beef and break it with the spoon into the pan, season the beef with a pinch of salt and pepper, stir and let the meat get a bit of colour. Once it gets a bit of colour pour in the beer and cover the pan with a lid, simmer until the potatoes are cooked through.
While your beef is finishing cooking, place the hard shell tacos in a baking tray and bake them in the oven for 3 to 4 minutes, once ready remove them from the oven and get ready to serve your tacos.
Add a spoonful or two of chipotle beef into each Hard Shell Taco, then add a bit of shredded lettuce, a slice of avocado or two, a spoonful of Tomatillo Salsa and a drizzle of soured cream on top.
What to serve with Crunchy Beef Tacos
Download Our Free Guide To Tacos
Your free Taco guide will be emailed to you immediately.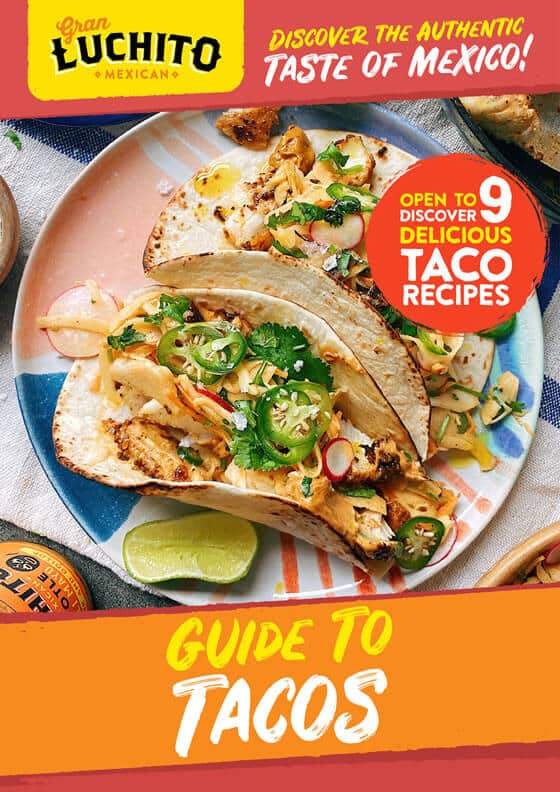 Similar Recipes You Might Like to Try
FAQs
What are Crunchy Beef Tacos?
Crunchy Beef Tacos are a popular Mexican-inspired dish made with seasoned ground beef and crispy taco shells. They are typically served with various toppings such as lettuce, cheese, salsa, and sour cream.
Are Crunchy Beef Tacos healthy?
Crunchy Beef Tacos can be high in calories, fat, and sodium, depending on how they are prepared and what toppings are added. However, you can make them healthier by using lean ground beef, whole wheat taco shells, and fresh, low-fat toppings such as tomatoes, avocado, and coriander.
How can you prevent the taco shells from becoming soggy?
Add a layer of lettuce or cheese at the bottom of the taco shell before adding the meat and other toppings. This will help to absorb any excess moisture and keep the shell from getting too soggy. Additionally, you can serve any wet toppings, such as salsa or guacamole, on the side so that people can add them to their tacos as desired.
Comments / Questions / Tips

Subscribe now for a free copy of the Gran Luchito e-cookbook filled with delicious, authentic Mexican recipes and join our mailing list for all the latest recipes, news and blog updates.