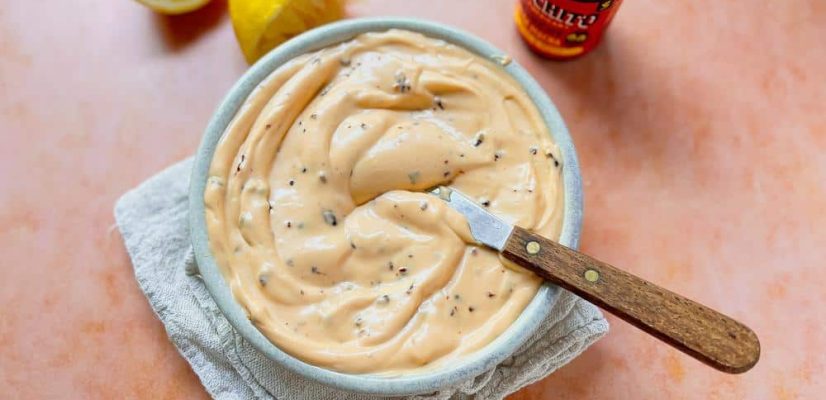 Macha Mayo
If you've ever made chipotle mayo or had Gran Luchito Chipotle Mayo you'll know how delicious it is, so now it's time to try our new favourite combo, Macha Mayo! It's simply mayonnaise combined with a good amount of Gran Luchito Crunchy Salsa Macha and a touch of lemon juice all mixed into one delicious condiment that you can add onto everything.
The Crunchy Salsa Macha will not only bring a new and different flavour to your mayo, but the crunchy peanuts and crispy dried chillies bring a bit of texture as well. We can guarantee it's just as addictive as chipotle mayo!
Prepare a big jar of this spicy mayonnaise and place it in a closed container in your fridge to enjoy throughout the week. You can use it on everything, but we must say it's especially nice when paired with chicken and fish.
Prep time

Cook time

Total time

Ideal for

Side Dish

Make it

Mexican

Serves

6
Nutrition: Per serving
kcal 642
fat 69g
saturates 5.3g
carbs 3.5g
sugars 3.2g
fibre 0.4g
protein 1.5g
salt 0.48g
How to make it
In a medium sized bowl add the mayo, the

Crunchy Salsa Macha

and the lemon juice. 

Combine the ingredients with a spoon or a small whisk until the sauce is completely integrated, then season with a bit of ground pepper.

Once ready, place it in a jar with a lid or a closed container and reserve in the fridge. You can use it throughout the week!
What To Serve With Macha Mayo
We recommend serving our recipe for Macha Mayo with our recipes for:
Download Our Free Guide To Mexican Classics
Your free guide will be emailed to you immediately.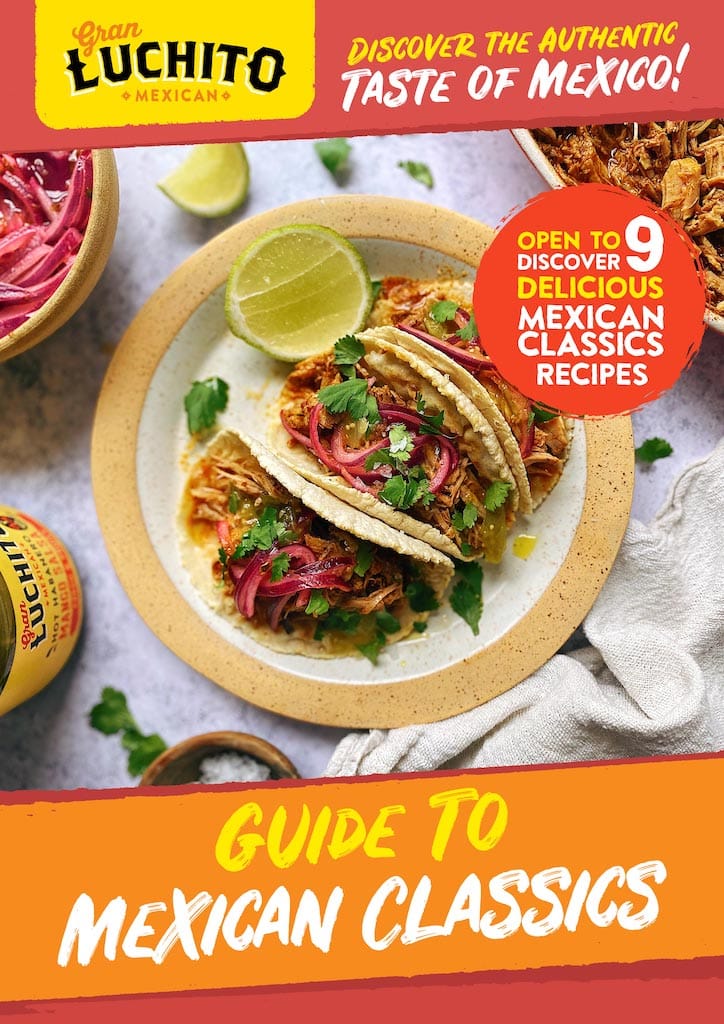 Similar Recipes You Might Like to Try
FAQs
What are the best recipes to serve macha mayo with?
Our recipe for macha mayo is great with everything! It's especially good though when served with chicken or fish. We love it with our bbq chicken dishes such as Pollo Asado or Spatchcock chicken. Alternatively, try it with our Fish Fajitas or Coconut Prawns.
How many calories are in macha mayo?
There are 642 calories in each 100g serving of this macha mayo. So enjoy it sparingly!
What is the difference between Chipotle Mayo and Macha Mayo?
Apart from the fact that Chipotle Mayo uses Chipotle Paste, and Macha Mayo uses our Crunchy Salsa Macha, the paste is a smooth blend of chillies, whereas Salsa Macha is a more textured blend of chilli oil, dried chillies and peanuts.
Comments / Questions / Tips

Subscribe now for a free copy of the Gran Luchito e-cookbook filled with delicious, authentic Mexican recipes and join our mailing list for all the latest recipes, news and blog updates.