Mexican Coleslaw
Is there anything a side of delicious Mexican coleslaw can't improve? Add a generous amount of this crisp cabbage Mexican slaw recipe to your tacos and you're on to a winner. 
A much more flavourful recipe than traditional coleslaw, we simply dress our slaw with a bit of extra chipotle smokiness by making a homemade chipotle Mayo with Gran Luchito Chipotle Paste and a bit of our Gran Luchito Smoky Chipotle Fajita and Taco Mix. Add vinegar and extra virgin olive oil and then simply season with salt and freshly ground black pepper. 
Prep time

Cook time

Total time

Ideal for

Side

Make it

Mexican

Serves

4
Nutrition: Per serving
kcal 49
fat 3g
saturates 0.3g
carbs 4.4g
sugars 3.8g
fibre 2.7g
protein 1.2g
salt 0.12g
How to make it
In a large bowl, combine the white and red cabbage, the onion, carrot, red pepper and spring onions.

To make homemade Chipotle Mayo, combine 4 tablespoons of Mayo with 2 tablespoons of Chipotle Paste , whisk until the Chipotle is fully combined in the Mayo.
Then add the apple cider vinegar and extra virgin olive oil to the homemade Chipotle Mayo along with the Smoky Chipotle Fajita and Taco Mix. Mix everything with your hands or a spoon.

Then simply finish it up by adding coriander and seasoning with a good pinch of salt and freshly ground black pepper.
Chef's tip
The best way to achieve a great texture here is to use the fine julienne blade on a Japanese mandoline.
What To Serve With Mexican Coleslaw
This Mexican Coleslaw is the perfect accompaniment to BBQ food on a warm summer's day. We recommend serving it with our Crunchy Beef Tacos.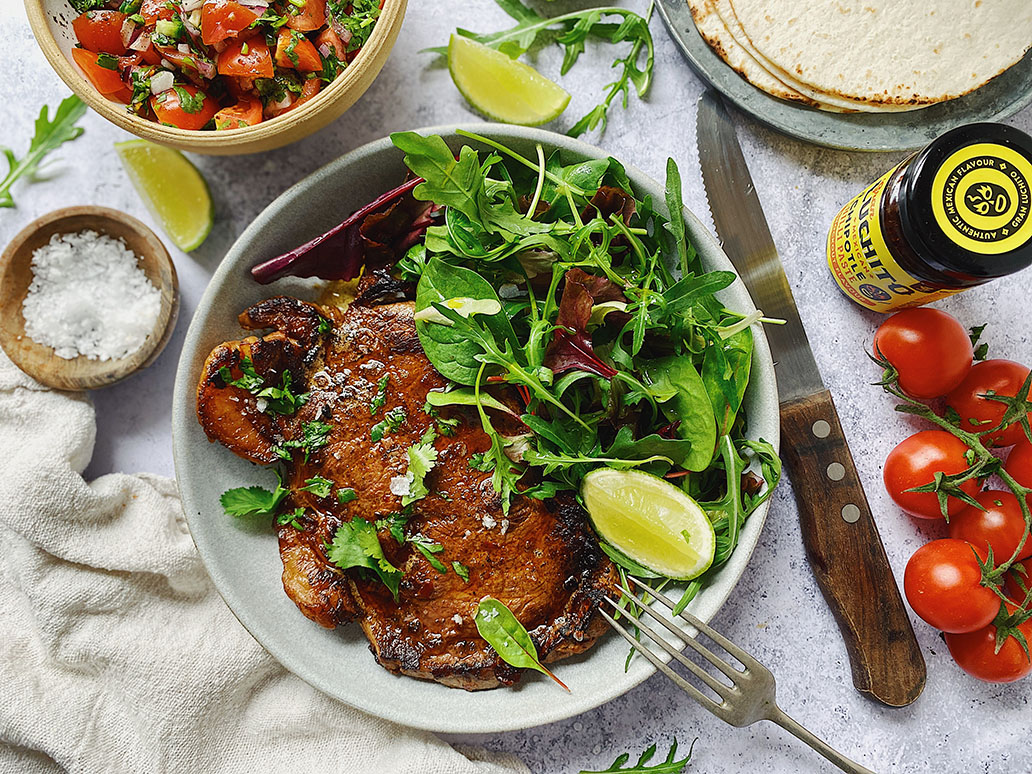 Or alongside our Mexican Steak.
Similar Recipes You Might Like to Try
FAQs
What makes coleslaw Mexican?
The addition of signature Mexican flavours, in our version smoky chipotle, bring a Mexican flair to this much loved side dish.
How can you use Mexican coleslaw?
Mexican coleslaw is delicious as a side dish bringing freshness and crunch to a meal or BBQ spread, but we also think it's great served as a topping for tacos and burritos.
Comments / Questions / Tips

Subscribe now for a free copy of the Gran Luchito e-cookbook filled with delicious, authentic Mexican recipes and join our mailing list for all the latest recipes, news and blog updates.