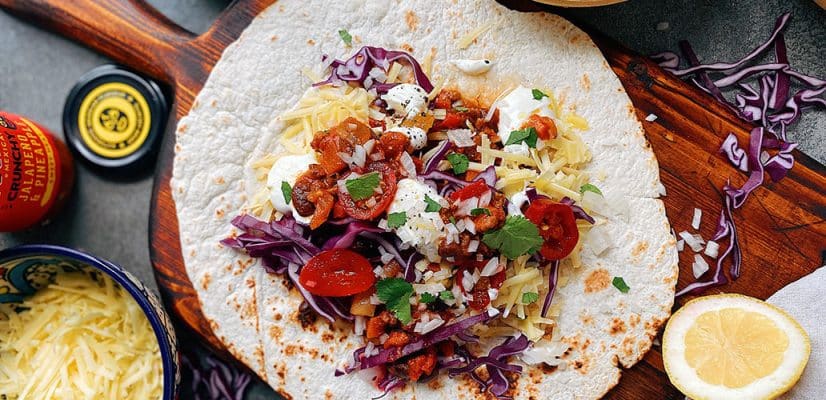 Chilli Con Carne Burrito
When it comes to burritos, we mean serious business. This Chilli Con Carne Burrito recipe ticks all our boxes for a dish that works for either lunch or dinner, on your own or with loved ones. It also involves chilli con carne (always a positive), and any leftover meat can be used again the next day. Just check out our blog on Leftover Chilli Con Carne Recipes for inspiration!
Chilli Con Carne (or as its called in American English: Chili Con Carne) is the national dish of Texas. Its name has Spanish Mexican origins. Carne is Spanish for meat and the word chilli refers to the Chilli Pepper.
For this chilli recipe we have lovingly tended to the mince for an hour and a half or so, making it taste delicious with chopped garlic, tomatoes, cumin, and oregano. The addition of our Gran Luchito Chipotle Paste and Gran Luchito Cantina Beans takes it to the next level and of course, makes it Mexican. A dollop of our cult paste adds a smoky depth of flavour that works perfectly and makes it taste like you've been simmering the chilli for ages.
Another bonus about the Chilli Con Carne Burrito is that the mince can be made the day before, or even weeks before (and then frozen). Alternatively, any leftovers (if you are making it on the day) can just be frozen and used another time. So versatile!
If you have a little more time on your hands and want to make an even more epic filling than this one, you should check out our Ultimate Chilli Con Carne recipe. For a meat-free version, our delicious Vegan Chilli Con Carne has been getting some seriously good feedback.
Prep time

Cook time

Total time

Ideal for

Mexican

Make it

Mexican

Serves

6
Nutrition: Per serving
kcal 138
fat 7.7g
saturates 3.5g
carbs 10g
sugars 2.8g
fibre 1g
protein 6.7g
salt 0.49g
How to make it
Heat up 1 tablespoon of oil in a large casserole dish and add the fresh veg (onion, garlic, carrot, celery, peppers) and gently fry them for 8-10 mins or until nice and soft. Then add the cinnamon, cumin, Chipotle Paste and stir. Cook everything for 2 to 3 minutes.
Add the chopped tomatoes, Cantina Beans (with juices) and the finely chopped coriander stalks. Reduce the heat and let it simmer on medium heat while you cook your meat.
I

n a different pan brown the minced beef with the remaining olive oil. Once it gets a bit of colour add to the other ingredients in the casserole dish, and season with salt and pepper. Place a lid on it and simmer on a low heat for one hour at least. When the chilli is ready, remove from the heat.

In a large pan warm up one of the Burrito Wraps and lay it over a chopping board. Add the fillings: begin with a good amount of chilli, grated cheese, some sour cream, shredded purple cabbage and finally add as many Jalapeño & Pineapple pickles as you like.
Wrap your burrito, cut it in half and enjoy. For tips on how to fold a burrito and keeping all those tasty bits in place check out our How To Make Burritos guide.
Download Our Free Guide To Chilli Con Carne
Your free Chilli guide will be emailed to you immediately.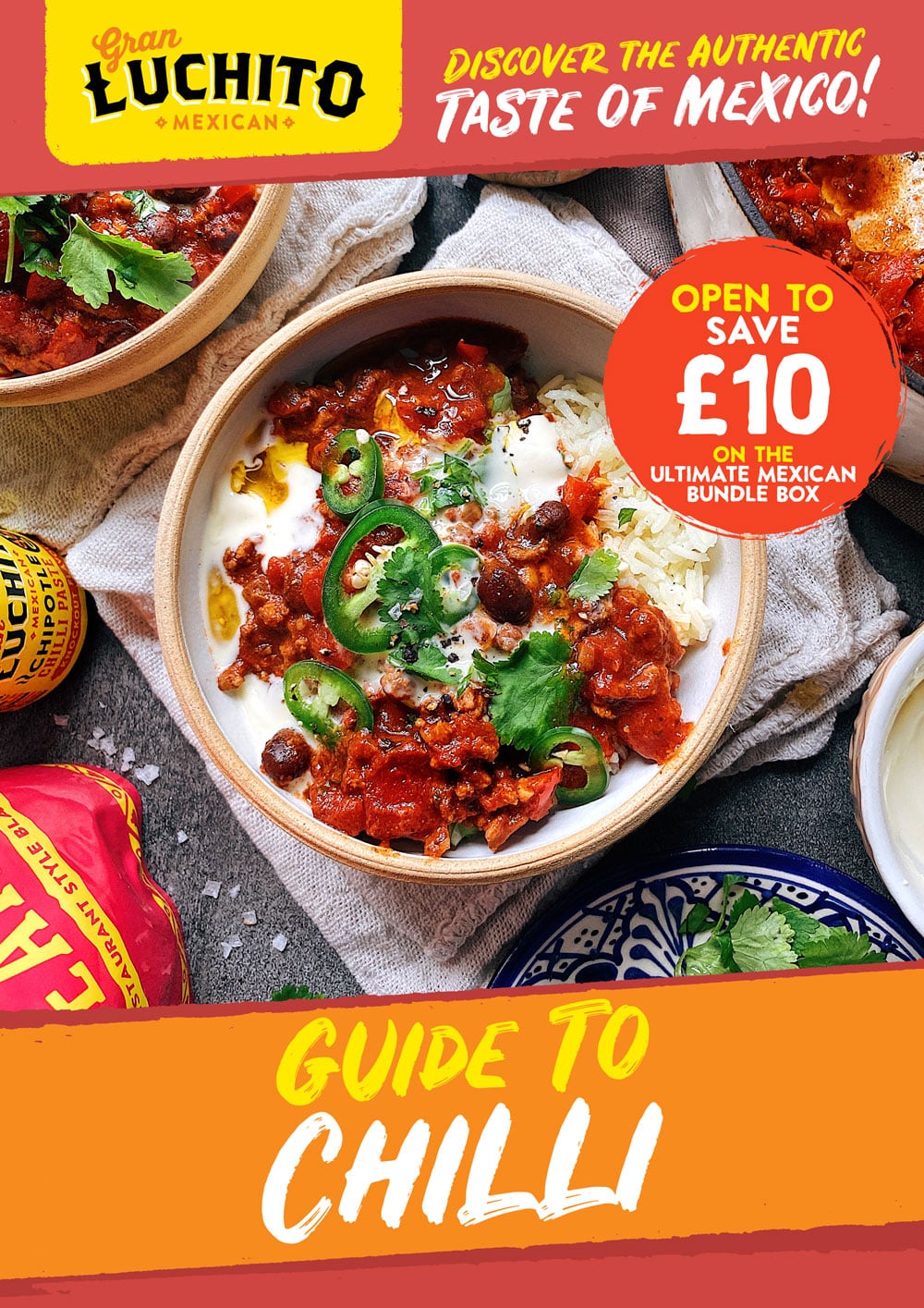 What To Serve With A Chilli Con Carne Burrito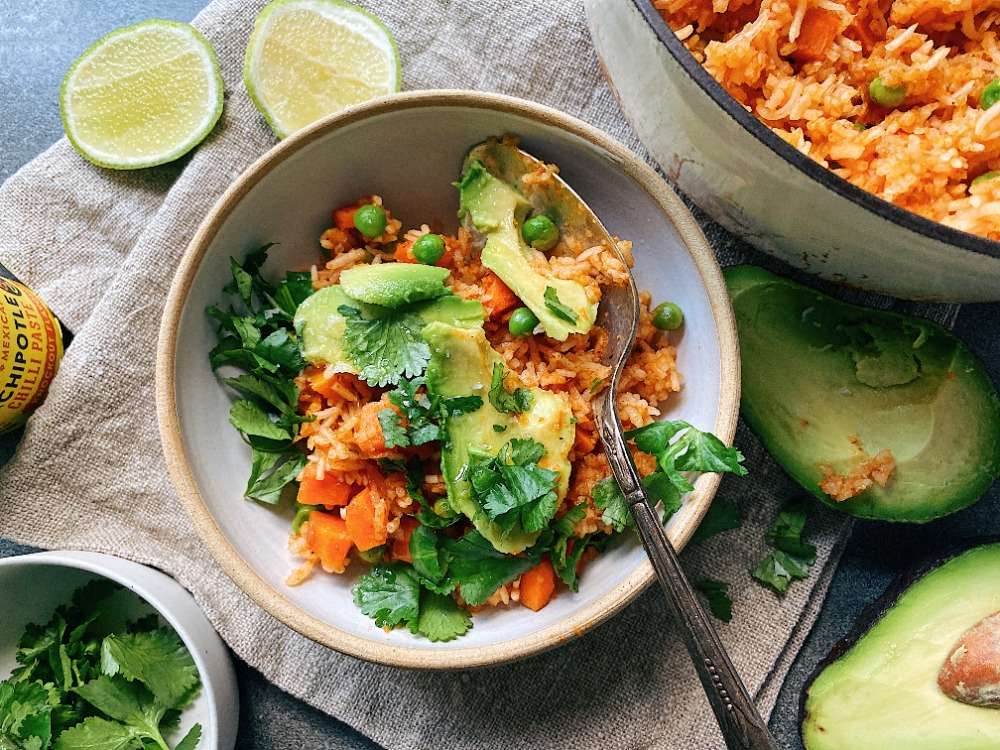 Serve this burrito with a side of Mexican Rice.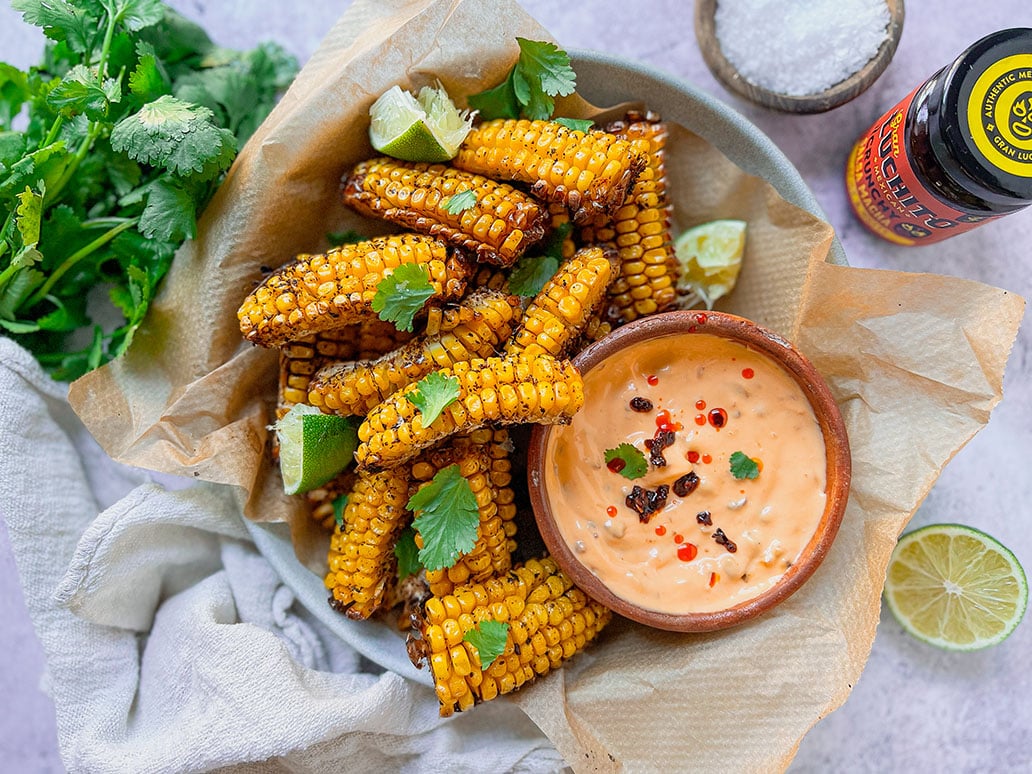 Alongside some Corn Ribs and Macha Mayo.
Similar Recipes You Might Like to Try
Comments / Questions / Tips

Subscribe now for a free copy of the Gran Luchito e-cookbook filled with delicious, authentic Mexican recipes and join our mailing list for all the latest recipes, news and blog updates.