Estimated reading time: 9 minutes
What's one of your favourite leftover chilli con carne recipes? Have you even got a favourite recipe for chilli con carne? What goes well with leftover chilli con carne? What to have with leftover chilli con carne instead of rice? So many questions! Hopefully, we can help you out. Please read on for lots of leftover chilli ideas.
Everyone loves a bit of rice, but variety is the spice of life and spice is what we're all about here at Gran Luchito. So we've put together a few ideas to get you thinking outside the box. If there's one thing our Chipotle Paste works well in, it's a recipe for chilli con carne. So if you haven't tried it, add some to your next batch and taste the difference for yourself. It's not like the standard chilli con carne mix.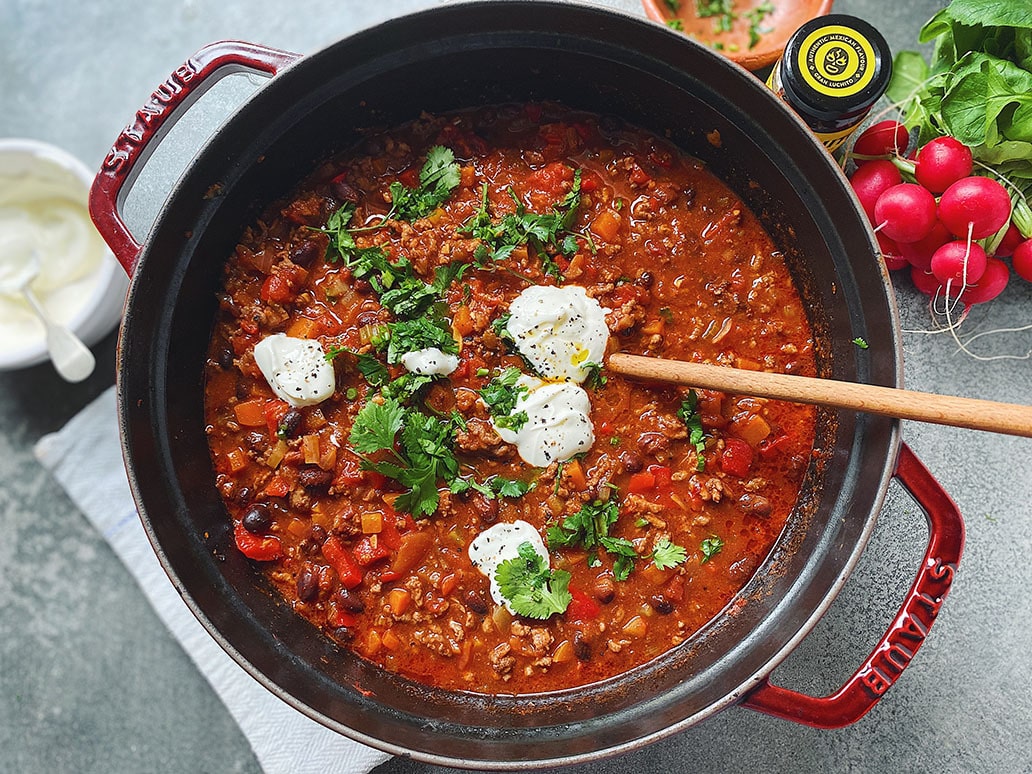 So go on, feast your eyes below and click to discover the ideas in full.
How long does chilli last in the freezer

Before freezing the chilli con carne, make sure it's a room temperature. Put it in a Tupperware and the chilli will last 90 days in your freezer.
Our Favourite Chilli Con Carne Recipes
---
---
Peppers work amazingly well with chilli con carne. Once you've made your best chilli and got out the leftovers, mix it with some rice and spoon it into the peppers before sprinkling with a little cheese and baking in the oven. The results speak for themselves.
---
Delicious crumbly pastry stuffed full of tasty chilli con carne. A great way to take your leftover chilli to a picnic, and perfect for party snacks, or pre-dinner appetisers.
---
Another fantastic one of our ideas to use up leftover chilli. Get yourself some Soft Taco Wraps, eggs, guacamole and tomatoes and enjoy a breakfast or brunch that'll set you up for the rest of the day. The most important element here is to nail your fried egg to perfection!
---
Sign Up To Download Our Free Guide To Chilli
Free Chilli Cook Book

Save £10 On Our Ultimate Mexican Bundle Box  (UK Only)

Monthly Newsletters with our latest recipes and special offers
---
---
First up for our leftover chilli con carne recipes is this one. What bread to serve with chilli con carne? How about a bun! Chilli dogs are a classic American dish that we knew would work really well, given the Gran Luchito treatment. We used our Chipotle Paste to make a rich and smoky chilli con carne, and spooned it onto meaty good quality sausages in a bun, topped with grated cheddar, diced onion, coriander and Serrano Green Chillies. One for the meat-lovers for sure!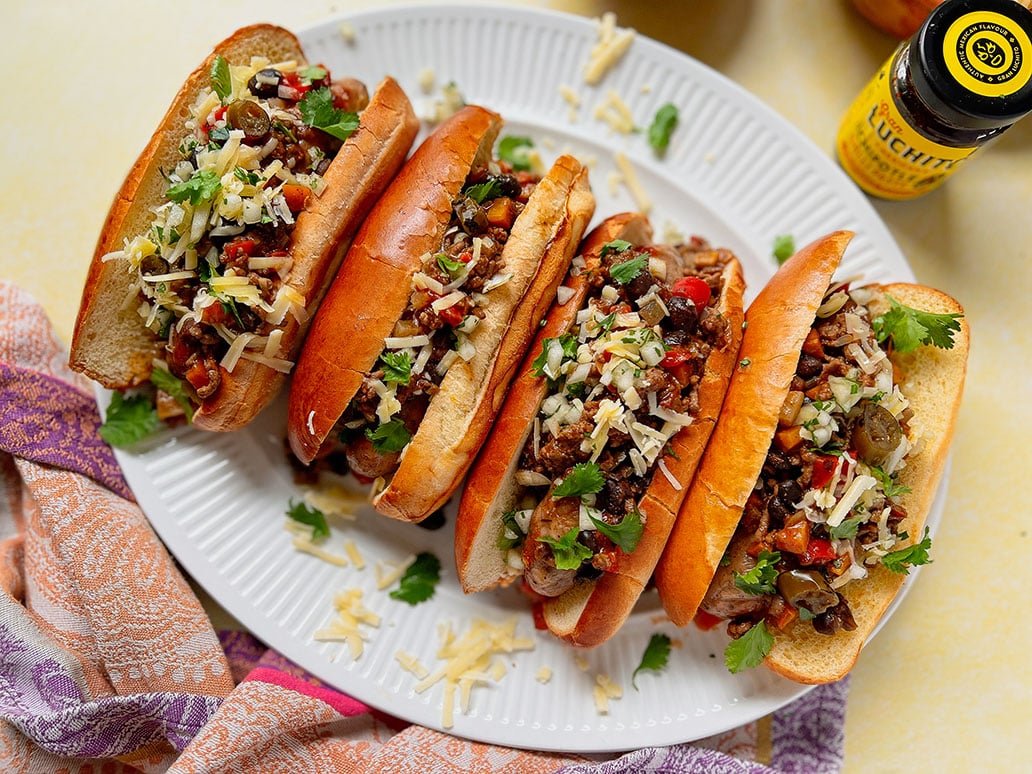 ---
Not much explanation or justification is needed here. You can tell just by looking at it that chips are a worthy substitute for rice. This leftover chilli recipe makes for a great sharing dish as well. Just make sure it's big enough!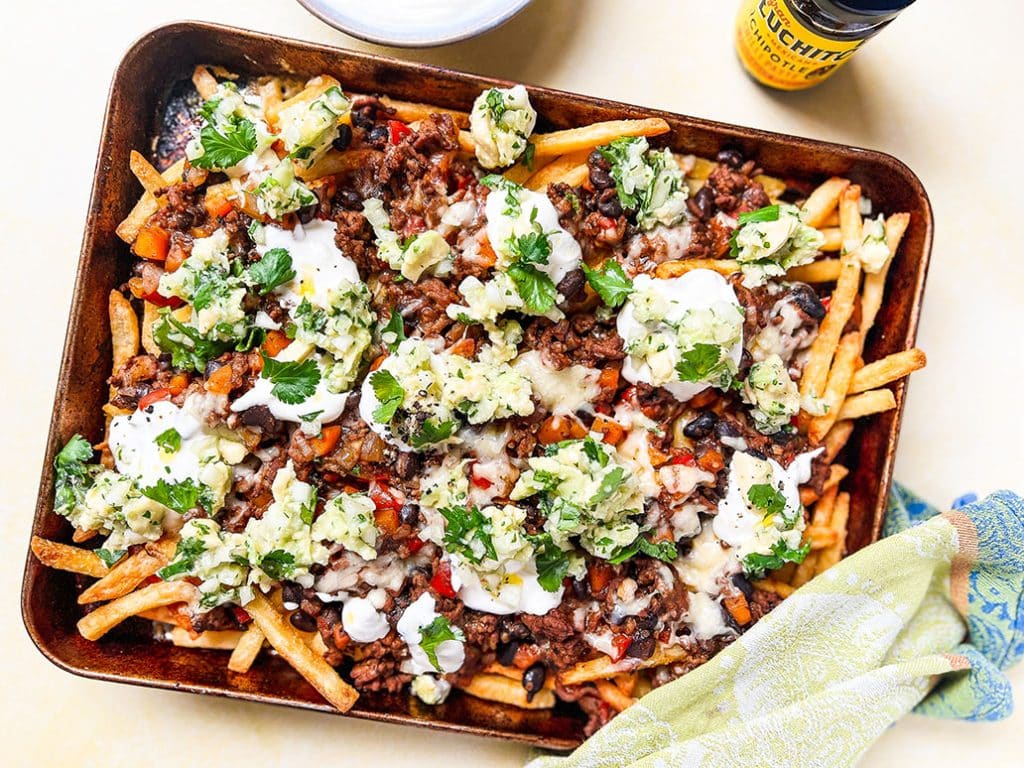 ---
So what's one of YOUR favourite leftover chilli con carne recipes? Please let us know in the comments below! For anything chilli related don't forget to tag us on Instagram #granluchito
Some Other Blogs You May Also Like: