Estimated reading time: 13 minutes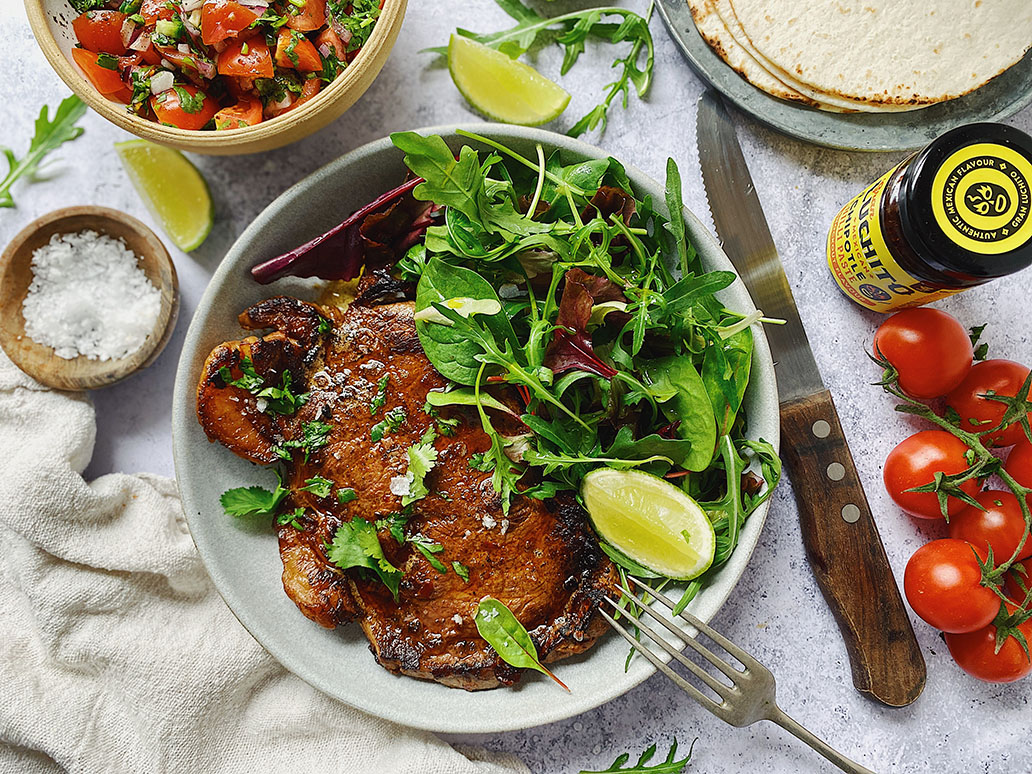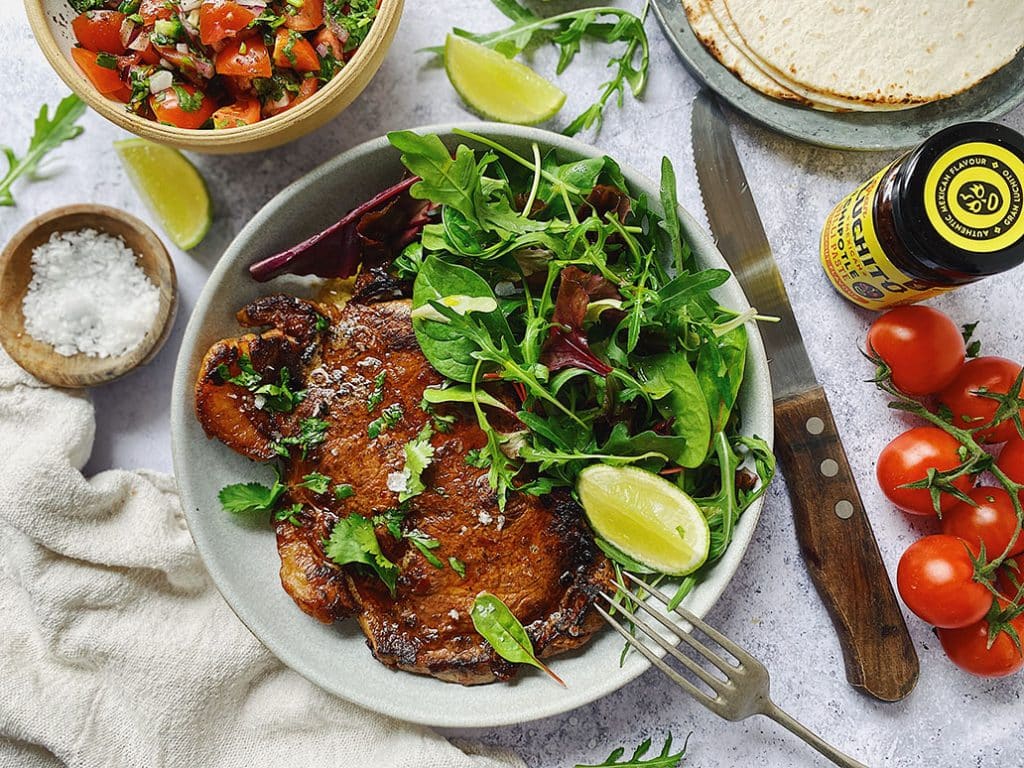 Hola! Consider this your official invitation to dive into our Carne Asada tips and tricks!
But hold on, what exactly is it? Is it that mouthwatering meat you find in tacos from food trucks? Or perhaps it's the fresh Mexican steak served up at your favourite restaurant? Well, guess what? It's all that and more!
---
In our blog, we're going to take a deep dive into what Carne Asada truly means to us and most Mexican households. Most people recognise it as the delicious filling in those street-style tacos, typically made with beef. But these days, Carne Asada has become a blanket term for all sorts of barbecues and gatherings.
Let's get grilling!
---
---
Traditional Charred Flavours of Carne Asada
Carne asada, a beloved dish in Mexican cuisine, can be traced back to its origins in northern Mexico, specifically the regions of Sonora and Baja California. The term "asada" embodies the essence of a gathering—a joyful coming together of loved ones, accompanied by lively music, refreshing beverages, and a strong sense of community.
At the heart of it, all lies the irresistible charm of succulent, smoky grilled meat infused with the authentic flavours and spices that represent the culinary traditions of Mexico.
Bricia Lopez's love letter to LA and Mexican Culture a spotlight on carne asada. In her cookbook—Asada: The Art of Mexican-Style Grilling, she guides readers with over 100 recipes, for your next carne asada gathering. The book beautifully captures the essence of asadas with its delightful visuals and mouthwatering recipes. What sets it apart is that 90% of the images feature genuine, lived-in moments, showcasing the non-staged, real-life feel of Southern California gatherings. The author wanted to preserve the natural, non-staged atmosphere that makes these gatherings so special.
---
What is Carne Asadas?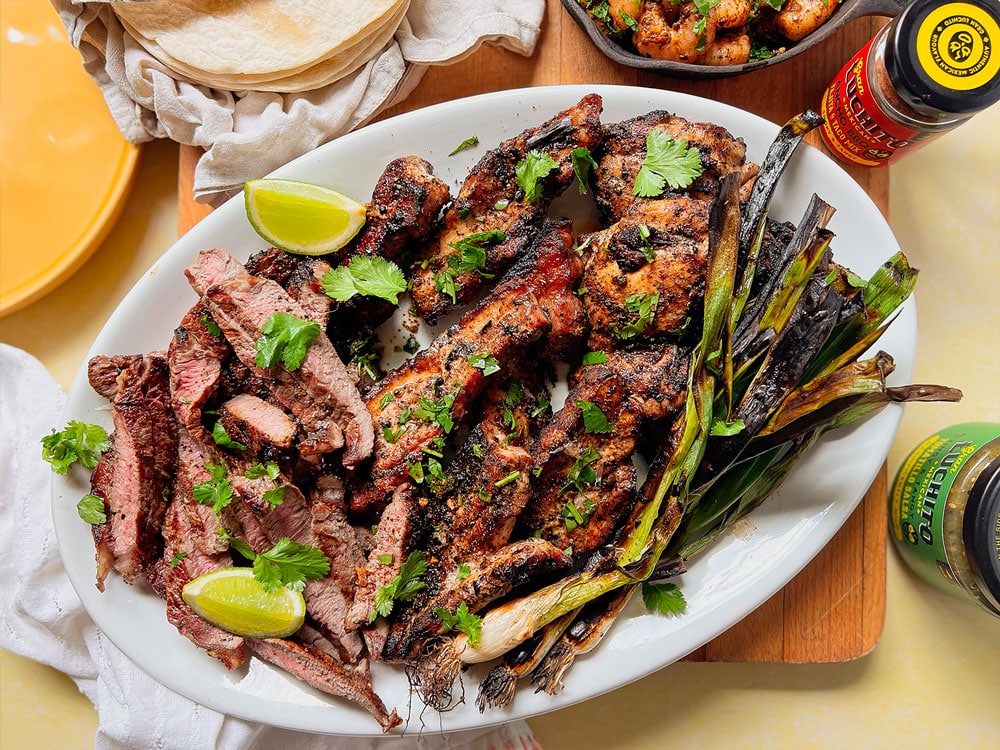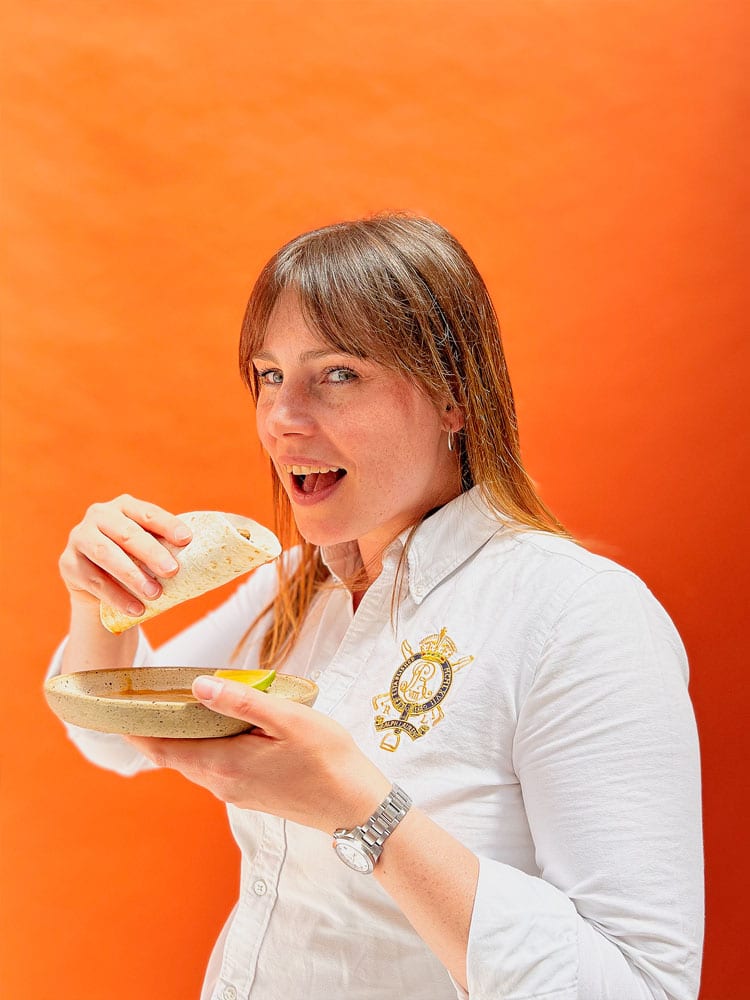 Carne asadas epitomise low-key backyard parties, bringing together family and friends in a celebration of togetherness. These gatherings involve everyone contributing something special, whether it's a signature dish, tortillas, or homemade salsa, fostering the joy of sharing food and creating lasting memories.
Characterised by an abundance of food, prepared in anticipation of impromptu guests, carne asadas thrive in the company of many, embracing the philosophy of "the more, the merrier." Held on weekends, they provide a welcomed rest from weekday demands, allowing participants to savour mouthwatering flavours and refreshing drinks like Micheladas.
Lopez's cookbook, "Asada," explores the cultural elements essential to any carne asada, namely; encompassing appetizers, meats, seafood, side dishes, vegetables, salsas, aguas frescas, cocktails, and desserts.
---
Carne Asada Tips That Will Help You Master the Grill
A great BBQ is quite the art, and far from easy. Smoky Mexican flavours are made for the BBQ so we've had a lot of practice perfecting the art of the Carne Asada! Here we share our top asada tips so you can barbecue like a pro and create the perfect grill! To help you master these Carne Asada tips we've put together a list of bbq recipes for you to try.
---
1. Choose The Right Cut of Meat
Traditional carne asada is made with thinly sliced beef, ideally using cuts like skirt steak, flank steak, or sirloin.
These cuts are flavourful and tender, making them perfect for grilling.
---
Let's just get this out of the way first, when we think about a BBQ we think charcoal! Gas just doesn't deliver the delicious, smoky flavour of charcoal.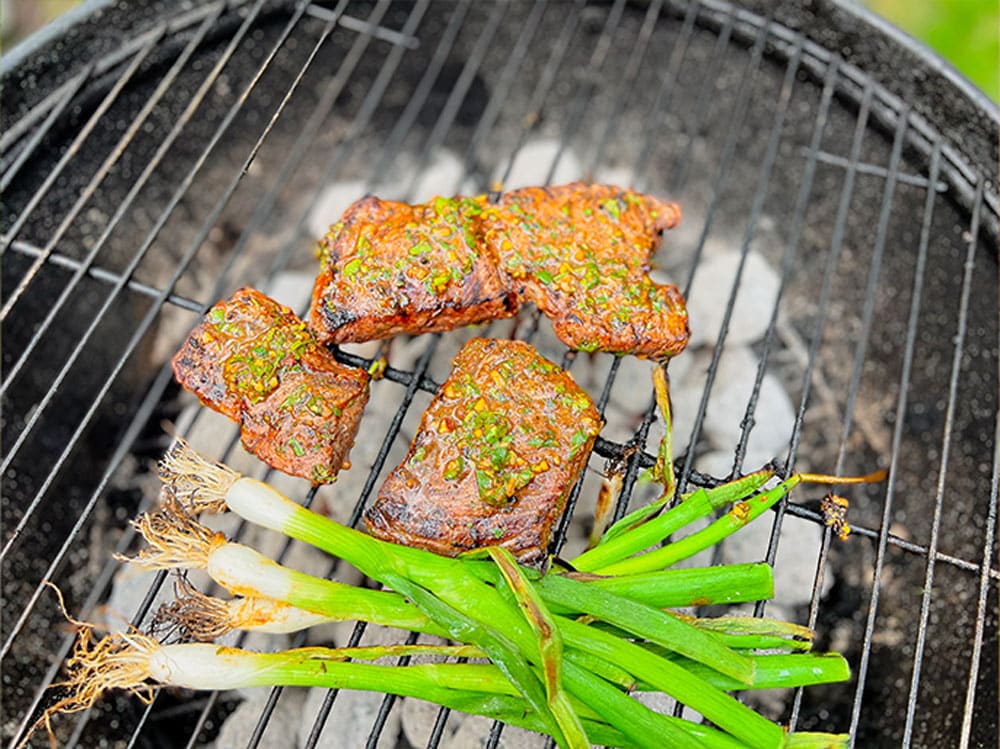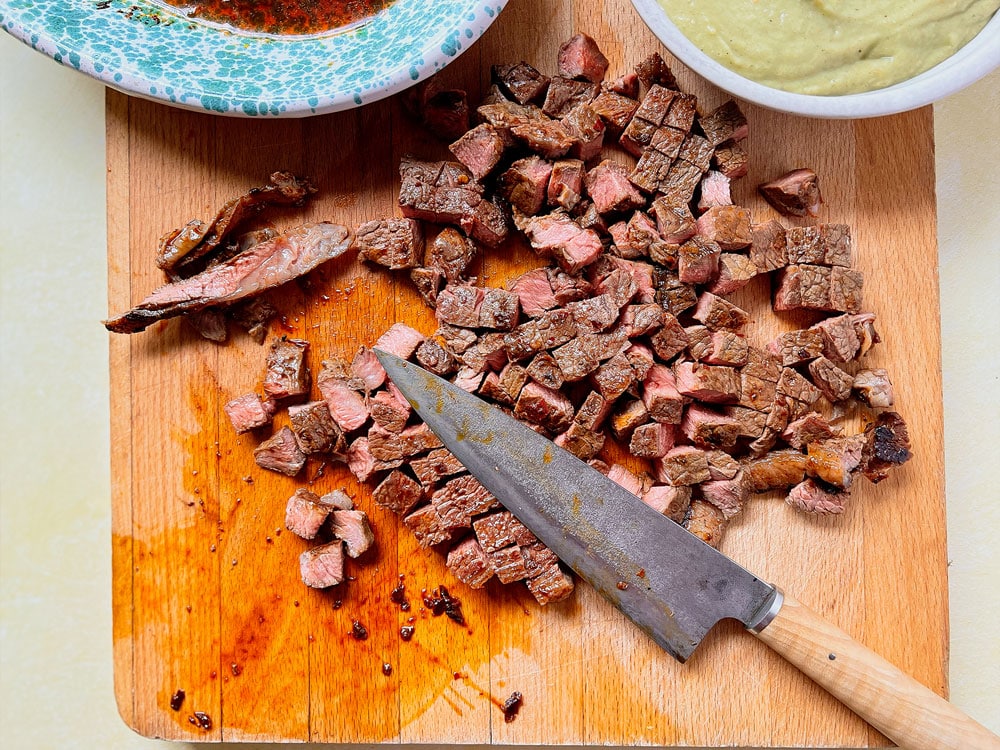 We recommend arranging your charcoal in a 2-zone set-up, as this will give you more flexibility and control over your cooking.
Piling the charcoal over to one side of your barbecue will give you a hot side for searing meat and a cooler side for finishing the cooking process.
You can also position a pan of water on the cool side which will absorb heat and radiate it back, controlling temperature fluctuations, as well as helping to keep the meat moist by reducing evaporation
---
3. Preparation Is Key!
Preparation and having everything good to go well before you start cooking is the key. Have you got enough space? How will you keep cooked and raw meat separate? Got the right tools? Is your meat marinated in Gran Luchito Chipotle Paste and removed from the fridge?
Another tip is that the best time to clean your barbecue is once it's lit and heating up. Use a wire brush to remove the charred remains of previous meals. Once you've got a clean grill you can oil it using a vegetable oil-soaked piece of kitchen towel to reduce sticking.
---
4. Marinate, Marinate, Marinate!!!
A key BBQ tip is to marinate your meats. Marinades enhance the flavour and tenderness of the meat, especially for cheaper cuts. They typically contain acid or dairy, which breaks down tissue and adds moisture.
Adding oils, spices, herbs, and seasonings to the marinade will further enhance the taste. For optimal results, marinate the meat for as long as possible, but if time is limited, prick the meat and marinate in a sealed freezer bag, massaging occasionally.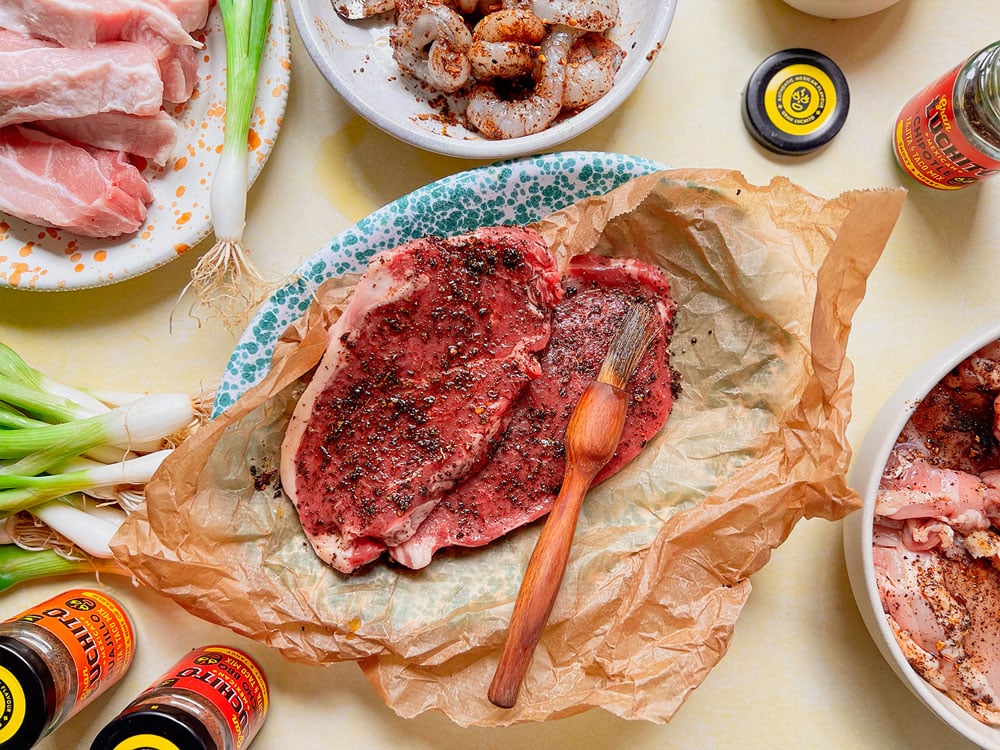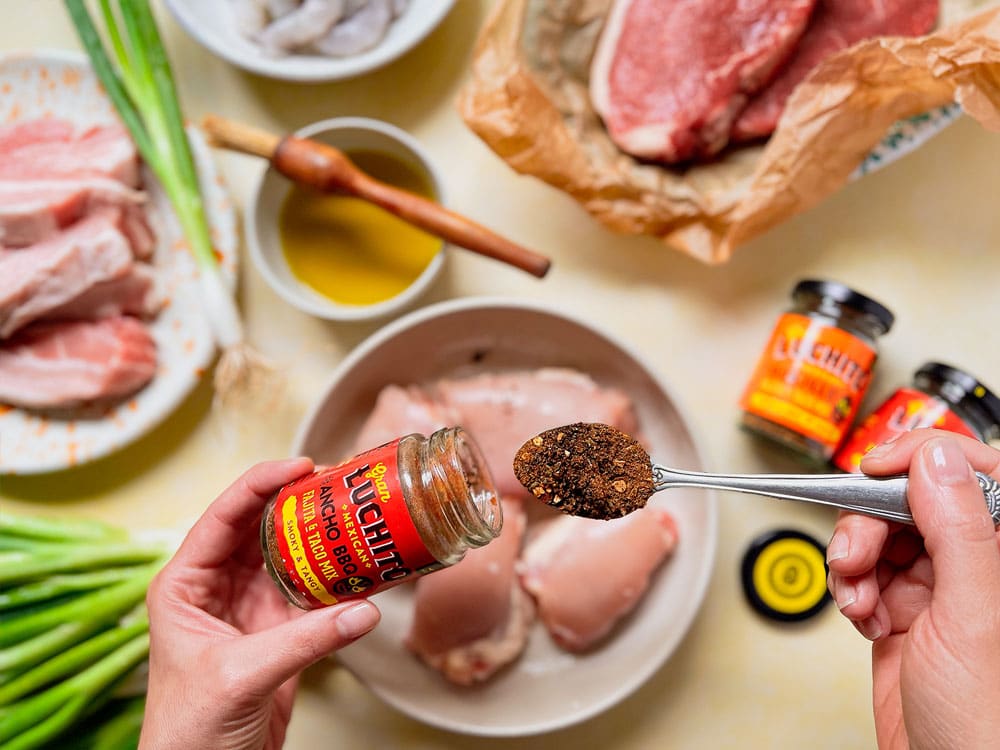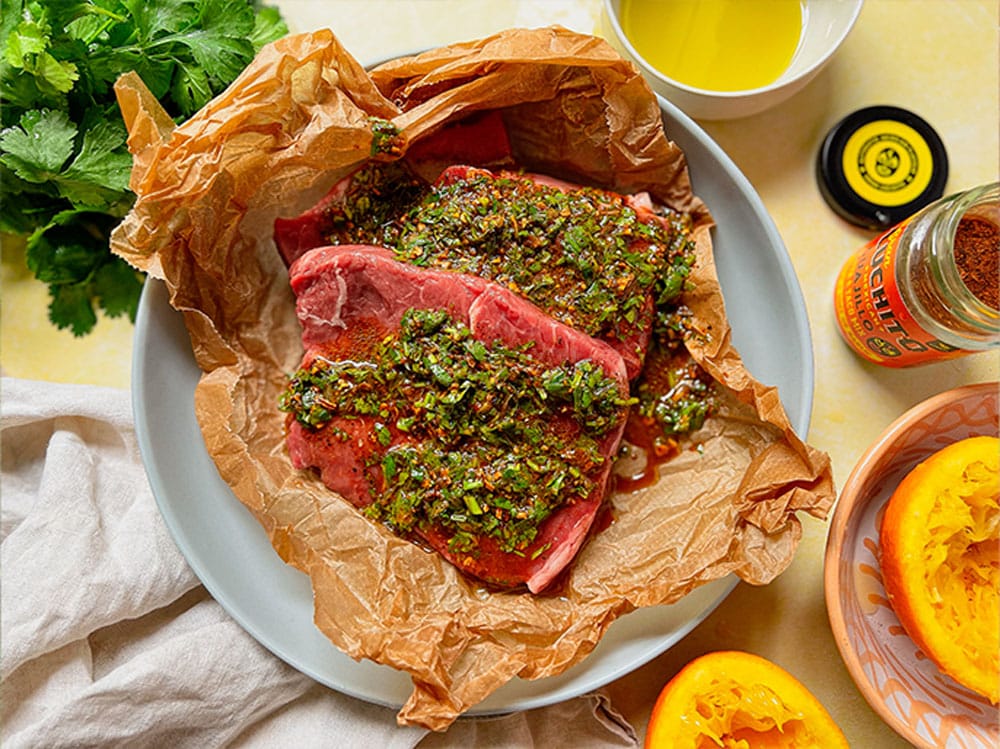 ---
5. Sides & Sauces
A good selection of Mexican BBQ Sides is arguably as important as the main event for putting on a memorable barbecue. From BBQ Corn to Chimichurri; Mexican Coleslaw to Mexican Salad; the possibilities and variations are endless. For something a little different, try stirring into your next potato salad our Macha Mayo recipe!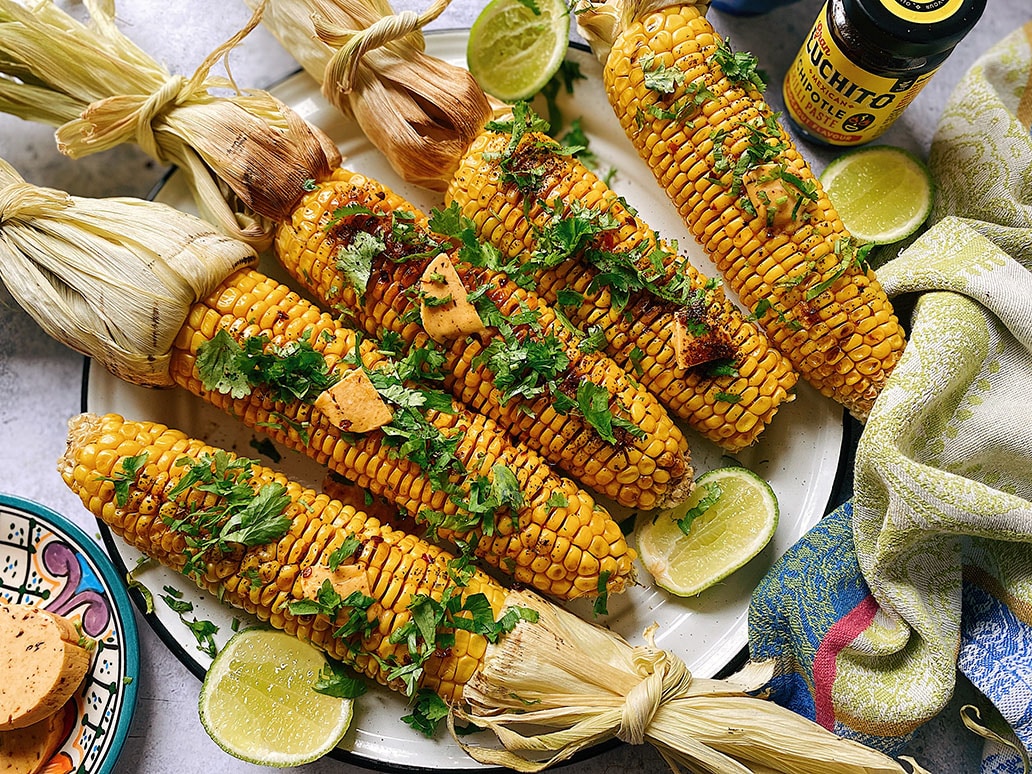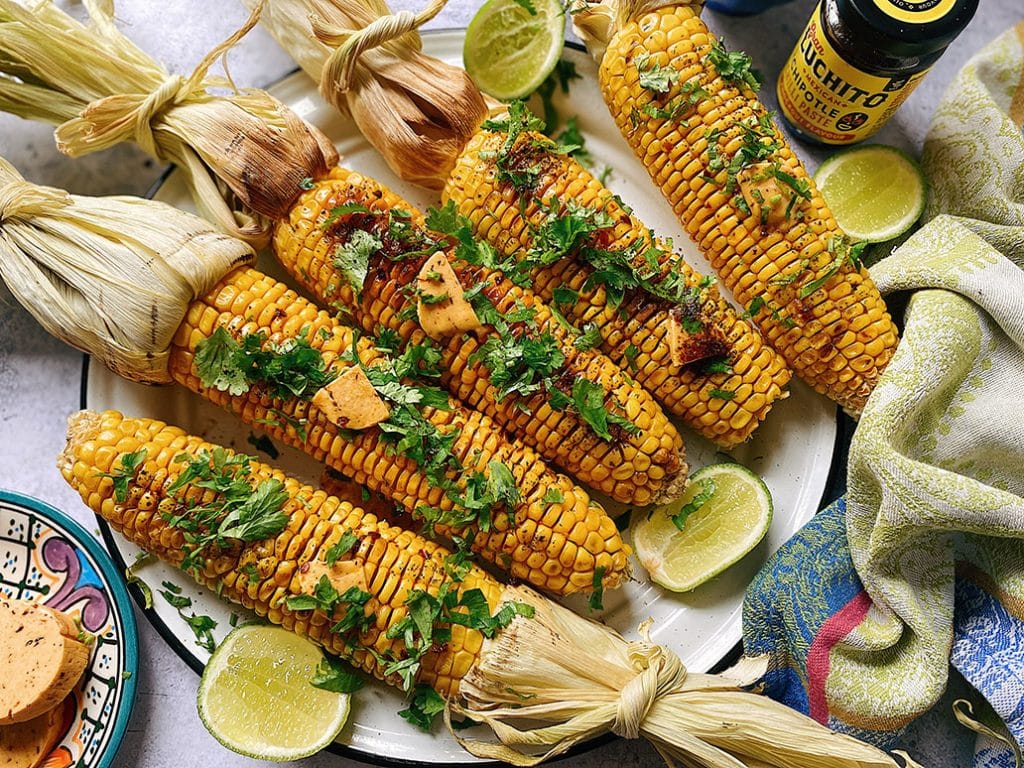 ---
6. Don't Forget the Vegetarians!
We recommend starting with the veggies so that they don't take on a meaty flavour. Grilled veggies are fab on the BBQ, and we recommend grilling them plain and then adding flavour once they are finished. Our Vegetable Skewers, Halloumi Tacos and Portobello Mushroom and Halloumi Burgers are all great prepared on the BBQ.
---
7. Different Temperatures for Different Needs
How to barbecue should depend on what you're cooking. Expensive cuts of beef like sirloin, rib-eye or fillet steaks are best cooked quickly at very high temperatures, searing the outer layer and maximising flavour without over-cooking. High temperatures won't be so helpful when trying to cook things like chicken or sausages, which have a tendency to burn on the outside and remain raw inside. Take your time and utilise different temperature zones on the grill to ensure a nice even cook. Once you've nailed this have a go at cooking our chipotle Mexican steak on the bbq, you won't be disappointed.
---
8. Resting period
Finally, this is definitely the most important of all BBQ tips, the easiest to follow, and the best bbq tip that is forgotten the most. Resting meat is a very important stage of cooking the meat and without it, meat will be tough. Once cooked, all meat will benefit from about 5-10 minutes of 'resting' to allow the reabsorption of juices. Remember that meat will continue to cook for a while after it's taken off the heat during the resting period.
---
We hope you've enjoyed reading our top Carne Asada Tips and we would love to hear from you! If you try out a recipe, please be sure to leave us your review. Recipe reviews are open at the bottom of every recipe.
Happy cooking and BBQ'ing from all of us! We hope to get an invite to your Asada fiesta.
For more blogs like this one, please check out: