Thinking of visiting Mexico but not sure when the best time to go is? There are many factors that will help determine your decision. This depends on whether you are interested in beaches, activities such as whale watching, if you want to holiday with crowds of tourists or be a part of the many colourful festivities celebrated. In this article, we will give you a good overview of the best time to visit Mexico.
When is the best time to travel to Mexico?
The best time to travel to Mexico is during the dry season, between December and April. The coolest months are between December and February though temperatures can still reach up to 30C. Read on for more info!
When is the rainy season in Mexico?
The wet season begins in the south in May and lasts until October. Mexico is really big and covers many different climate zones. There is somewhere to visit almost all year around.
The Best Time to Visit Mexico for by activity
The Best Time to Visit Mexico for the Beaches
Mexico is well known for its impressive pyramids but is also a popular destination due to its pristine beaches. The weather at sea level tends to be warm throughout the whole year. Despite this, the rainy and hurricane seasons can have a massive impact on your holiday. This is especially true from June to October in Central and South-Eastern Mexico. Therefore, the best time to visit a Mexican beach is from November to March. It isn't as hot, but still sunny and warm enough to get a tan without suffocating from the heat and humidity.
The downside of going from November to March? It's high-season, which means that lodging and other travelling activities are usually more expensive. It also means there are bigger tourist crowds. If you don't want to risk the rain, you can always head towards the Baja Península. It tends to be dry all year round, but is also more expensive and a bit isolated from the rest of Mexico.
---
The Best Time to Visit Mexico for the Whale Watching
Head to the Pacific Coast if you're interested in whale watching. The species that can be spotted are humpbacks, minke, blue, long-finned pilot, fin, northern Pacific right and sperm whales. The season runs from December through to March, although some areas see whales up until the end of May.
Whale watching season happens in Mexico because they migrate to these territorial waters to breed. Puerto Vallarta is a great place to spot humpback whales. They begin to arrive in November, and this goes on until the peak time in January and February when their babies are born in the area.
The Baja Peninsula is another amazing place to see many different species of whale during this time. Trips to see grey whales, the most commonly spotted, can be organised with local travel agencies between the months of December and April. They are regarded as very friendly because they frequently come close to boats to get a look at the passengers inside.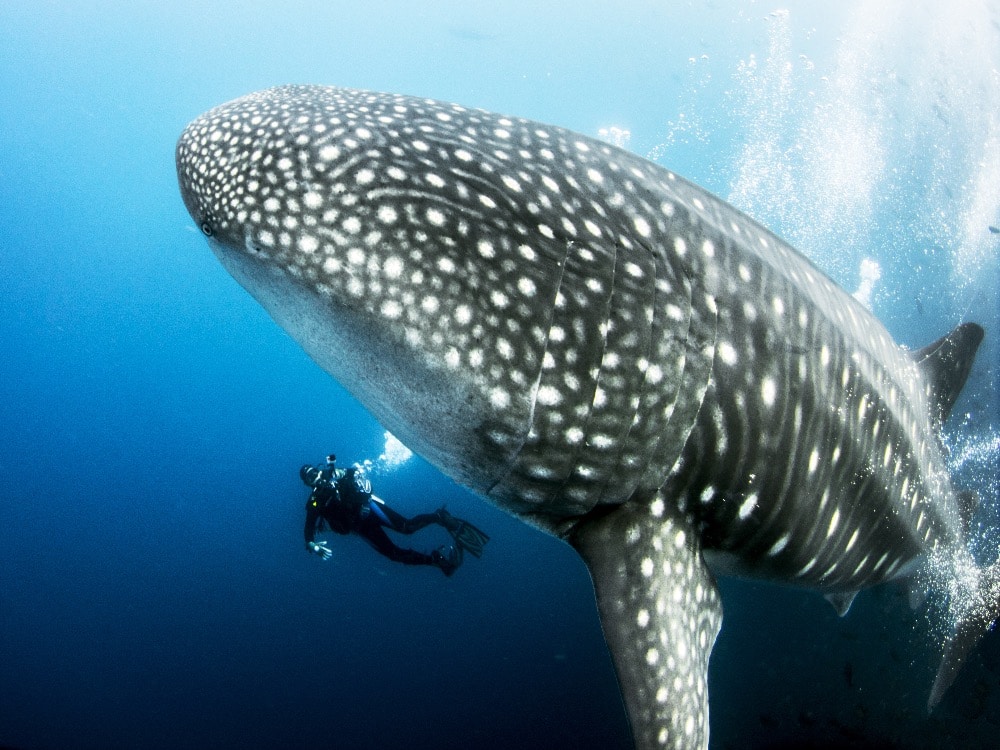 ---
The Best Time to Visit Mexico for the Festivals and Events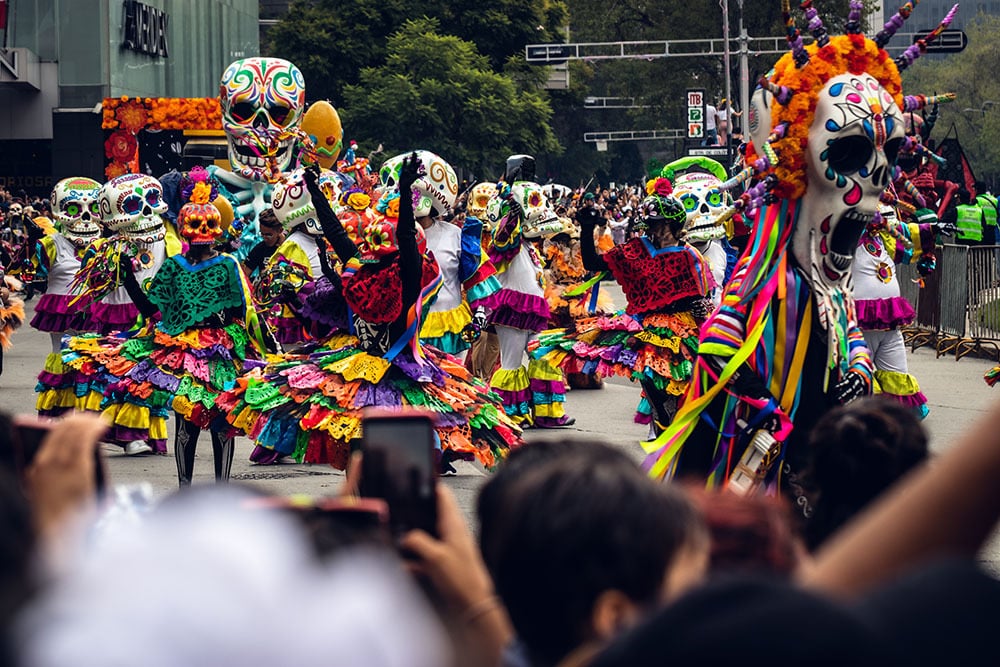 There are so many different festivals and events in Mexico, and this could really influence when you might want to visit. The biggest celebrations are the Diez y Seis (Mexican Independence Day), Day of the Dead, The Christmas season, Lent and Easter, and Dia de la Raza (Day of Race). Each has its own characteristics and eccentricities, whether it's small local celebrations you would like to see, or larger scale festivities. Most towns and cities have annual events that occur in the same month each year. For a more detailed look, please visit our blog on Mexican Festivals and Events!
On the other hand, if partying is your thing, one thing is for sure – Mexicans know how to party! The biggest party crowds come to Mexico, mainly to places like Cancun, Cabo San Lucas and Puerto Vallarta around spring break. This falls during various weeks in March and early April. It's when you will find the most vibrant nightlife and be able to party with the college students. In June and early July there is another wave of partygoers who have just graduated from high school, and Cancun is the place to be!
---
The Best Time to Visit Mexico for the Best Deals
If what you are after is a bargain and the best deals, then the best time to visit Mexico is during the heart of the hurricane season! This wet period runs from July through to mid-November in the Yucatan, and August/September along the Pacific Coast. During this time, everything from airfares to hotels and excursions will be at their lowest price. Mexico City is an exception though and actually has the best deals during the colder, as opposed to wetter, months. This will be from November through to mid-February, apart from Christmas and New Year (which is always a popular holiday time). Likewise, Baja will have good discounts at a different time entirely. Travel there from mid-June onwards to find good discounts, as this marks the onset of the searing summer heat.
---
Mexico Weather by Region
When you think of Mexico, you probably think of hot weather. This is partly true, but it's such a big place that it spans multiple climate zones. As a result, this makes the weather in Mexico quite complex. The overall temperature at sea level is warm all year round, but in the mountains it's another story.
Take, for example, Nevado de Toluca or the magical town of Real de Catorce. They can get very cold in the autumn and even snowy in the winter.
As a general rule of thumb, the best time to visit Mexico is during the dry season between December and April, when there is virtually no rain.
The coolest months are between December and February, although temperatures can still reach averages of 28℃ during the dry season.
The wet season begins in the south in May and lasts until October. A heavy shower during this period usually clears the increased humidity before it builds up again.
The Caribbean coast is the place that is usually affected the most by the hurricane season, which runs from June to November.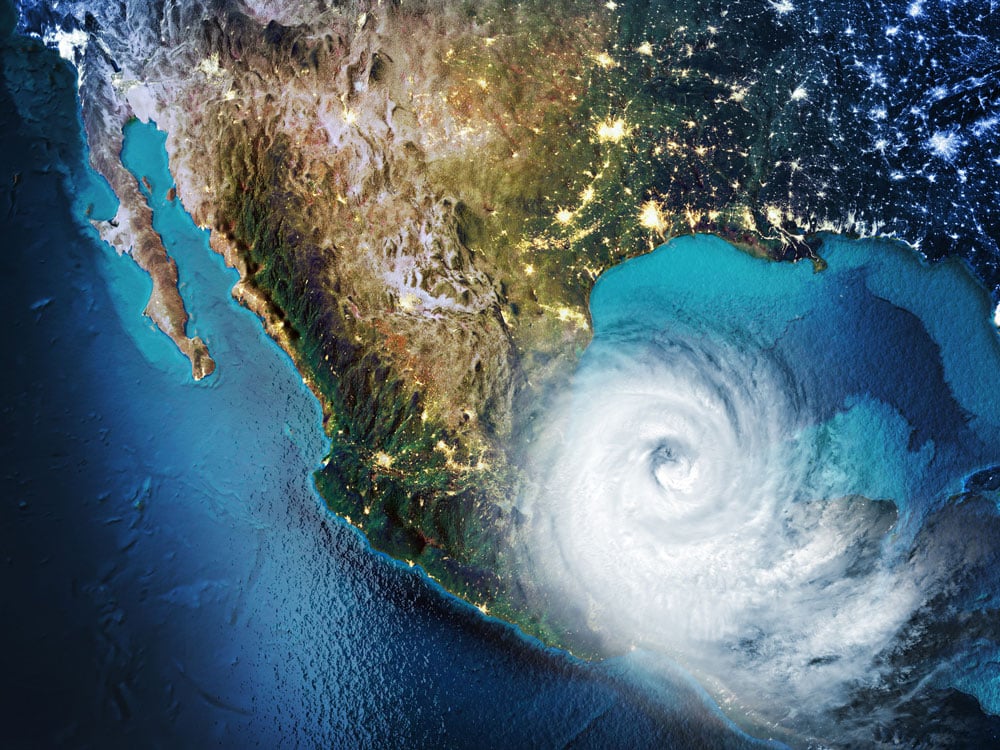 We will now go into Mexico weather by region!
Discover Our Authentic Mexican Recipes
---
Baja California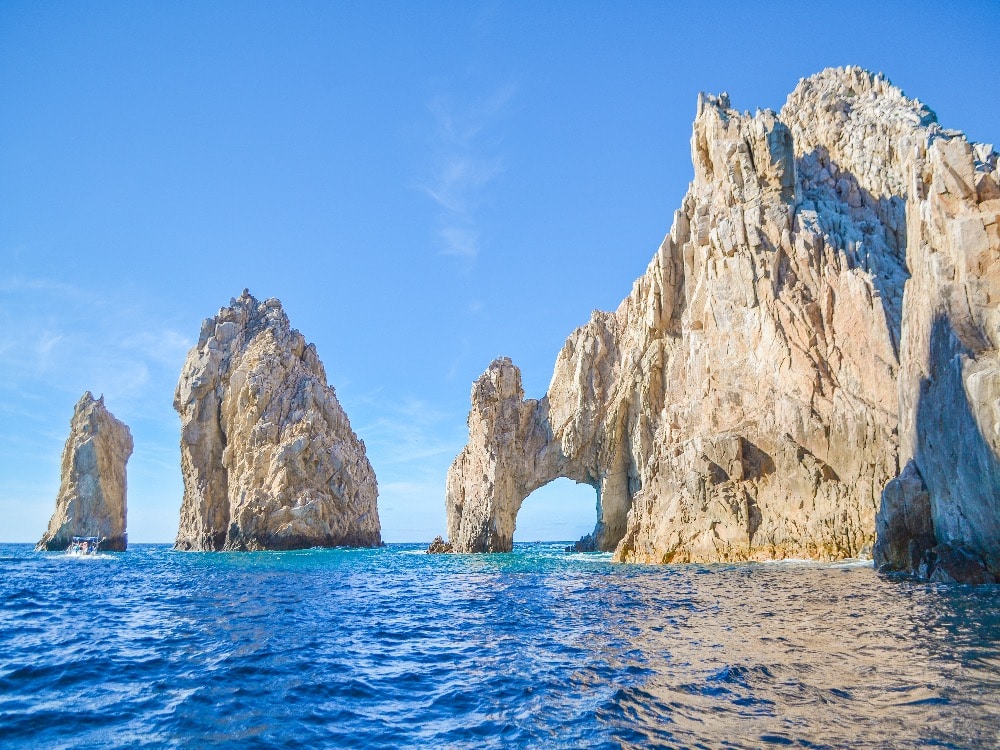 The weather in Baja California is generally always good.
January is the coldest month of the year, but still very mild with average temperatures of 20°C. Afternoons may climb to 26°C, with lots of sunshine and hardly any chance of rain. The sea, as well as evenings, might be a bit nippy though if you are coming from a warm climate.
February and March climb a few degrees, but nothing too dissimilar.
April is lovely, pleasantly warm with average highs of 30°C, rain still non-existent and sunshine is plentiful. The March crowds have also begun to dissipate!In
May and June Baja is sunny, hot and dry during the day, with cooler nights where temperatures drop to 16°C. It's a great time to be there, with few crowds, discounted rates, and temperatures warm enough for swimming.
In July and August, this is one of the cheapest times to visit Baja. This is because daily highs can reach over 40°C, and it's very humid. At night it doesn't get cooler than around 24°C, so you won't even need a jumper! August is the hottest month with average highs of 35°C during the day.
The hurricane season arrives in mid-August, though odds are still fairly low.
September is the hurricane season, until mid-October. Sunshine, swimming and few crowds with a slight chance of rain defines the second half of October.
November sees average highs of 30°C and the transition into the busier season, slightly cooler temperatures, and the sea begins to lose its warmth.
Finally December dips in temperature with highs of 27°C and lows of 14°C. The sea is just warm enough to swim, and the afternoons can be quite warm hitting the mid-30s. Evenings are cooler though, so pack that sweater!
---
The Yucatán Peninsula
The average temperature in The Yucatán Peninsula is quite high. Considering humidity, temperatures feel hot for most of the year with a low chance of rain most of the year. The area is less temperate, compared to tourist destinations worldwide.
January is the coolest and driest month of the year, with lots of sun and hardly any chance of rain. The sea is also lovely for swimming!
February is very similar, but temperatures increase slightly in March with daily temperatures averaging 25°C. It is also the driest month.
If you're looking for the very warmest time to visit, go for May, June, July and August.
August is the hottest month with temperatures around 33°C, rarely dropping below 23°C at night.
Peak hurricane season begins in September, until November, with October being the wettest month. As it so often does, the rain usually falls in short, intense bursts, providing some cool relief before the sun returns.
December is the coldest month, on average around 24°C, but it can be a good time to visit. You avoid sizzling heat, and big crowds in the later half of the month. There is plenty of sunshine and warm temperatures, as well as warm water for swimming.
---
The Pacific Coast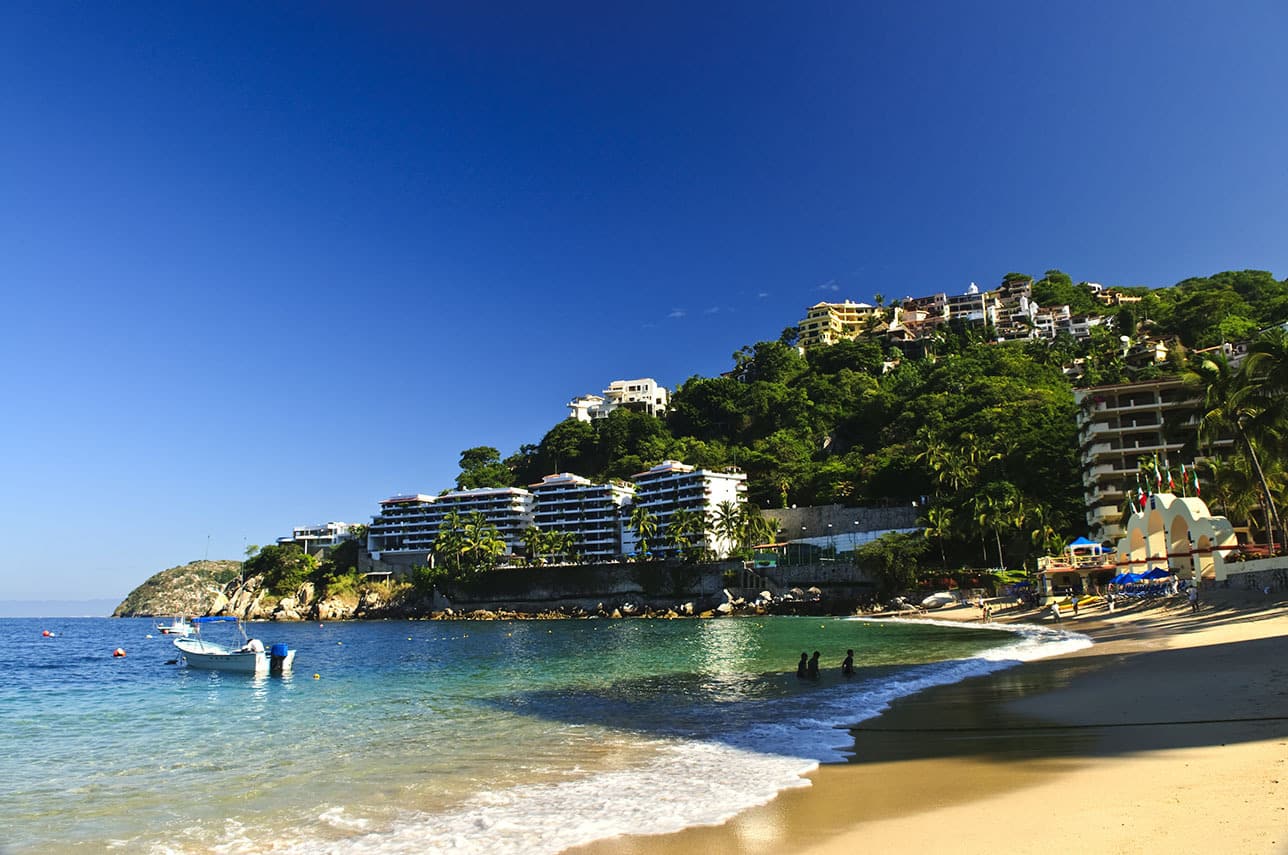 Mexico's Pacific Coast, known as the Mexican Riviera, has warm to hot weather throughout the year.
January and February are the coldest months of the year like most other destinations in the country. It's still warm though, with an average temperature of 29°C, and little chance of rain.
In March it heats up with tourists as well as temperature! Afternoon highs average 30°C, but nights are still cold, with a low of 14°C, and rain unlikely.
April warms up even more, with temperatures often rising to 32°C or even higher.
In May the tourists are petering out, and it's hot with a daily average of 26°C, but not miserably so. Rain is still unlikely and the nights are warmer too, so it's, therefore, a great time to visit!
The rainy season is from June to October, with rain mainly falling in the late afternoon or evening. Tourists are few, and there is a good chance of finding some good bargains on hotels and airfares. This time of year is hot, with afternoon highs climbing to 33°C.
November marks the beginning of the dry season, though earlier in the month heat and humidity may still be quite high with an average daily temperature of 31°C. There's likely to be little, if any, rain, and evenings are mild at 18°C.
December is a popular time to visit this region. The weather is lovely, with highs of 30°C, lots of sun and virtually no rain. The evenings are cooler though, with lows of about 15°C so bring that jumper!
---
Discover Over 250 Authentic Mexican Recipes
---
Central and Northern Mexico
If the beach is not your scene, you can always plan your vacation around Mexico's more interesting cities. In Central Mexico, in cities such as Mexico City, Puebla, Cuernavaca, and Querétaro, the weather tends to be pretty warm from mid-January until October. However, if you head North to cities such as Guadalajara, Monterrey and Chihuahua, the temperature tends to be very dry and hot. The only variation is in the winter during the evenings and early mornings, when there can be very cold temperatures.
In January the average temperature hovers around 13°C, with afternoons getting warmer with temperatures climbing to 21°C.
Mild, comfortably warm days and cold nights continue in February, with the temperature rising slightly in March.
April and May are considered the summertime in this region, with highs in the early 30s.
In June, the temperature then dips again to an average of 24°C, unlike many areas of Mexico. It is also the start of the rainy season here.
July, August and September see the rain continue.
October is drier again, with highs still in the mid 20s, but the nights are cold, dropping down to 10°C.
In November it cools down, and December is the coldest month of the year. Afternoon highs average 20°C, but there are also days where it doesn't get warmer than 10°C. Nights and mornings are cold at just 5°C, with a strong possibility of frost!
---
We hope this helped you decide when to travel to Mexico. It is an incredible destination and definitely a place that has to be seen. Have a look through our other article and guides for even more info!