Breathtaking beaches, exquisite hotels, great surfing spots, spectacular landscapes are just a few of the highlights of Baja California. In our Guide to Baja California we cover a bit more about this destination, things to do, where to stay and how to get there so you can make the most of your trip.
Where is Baja California located?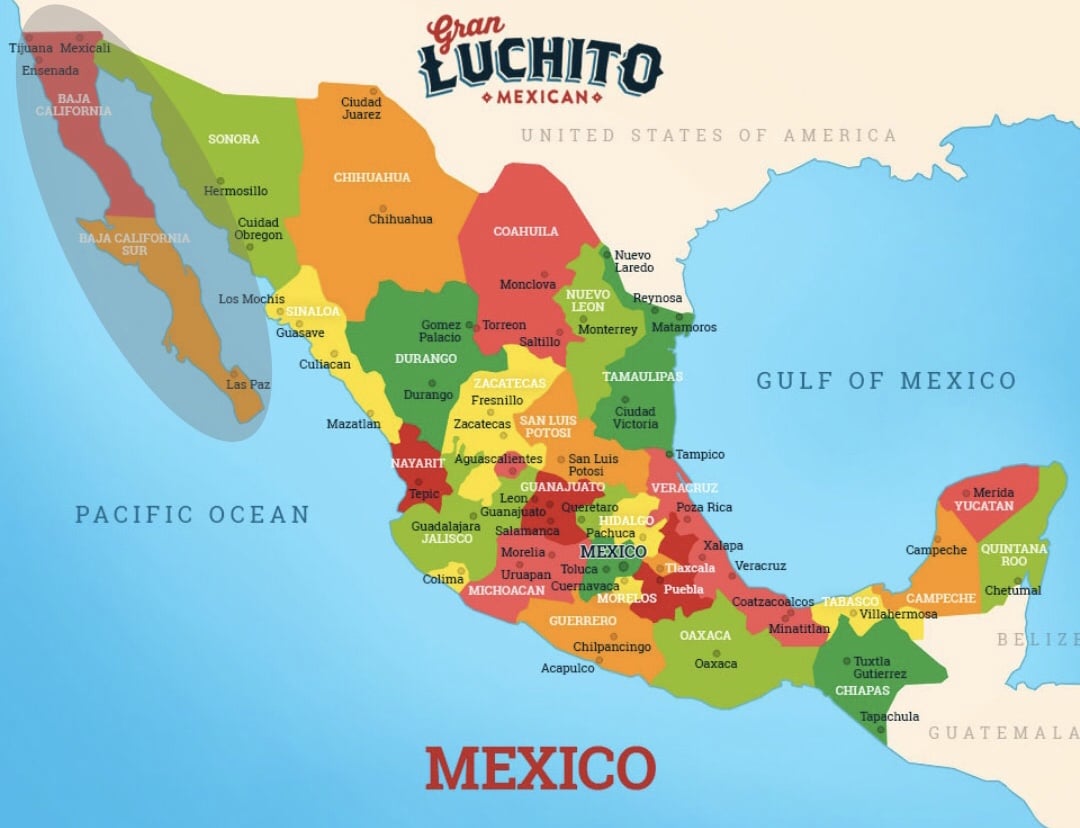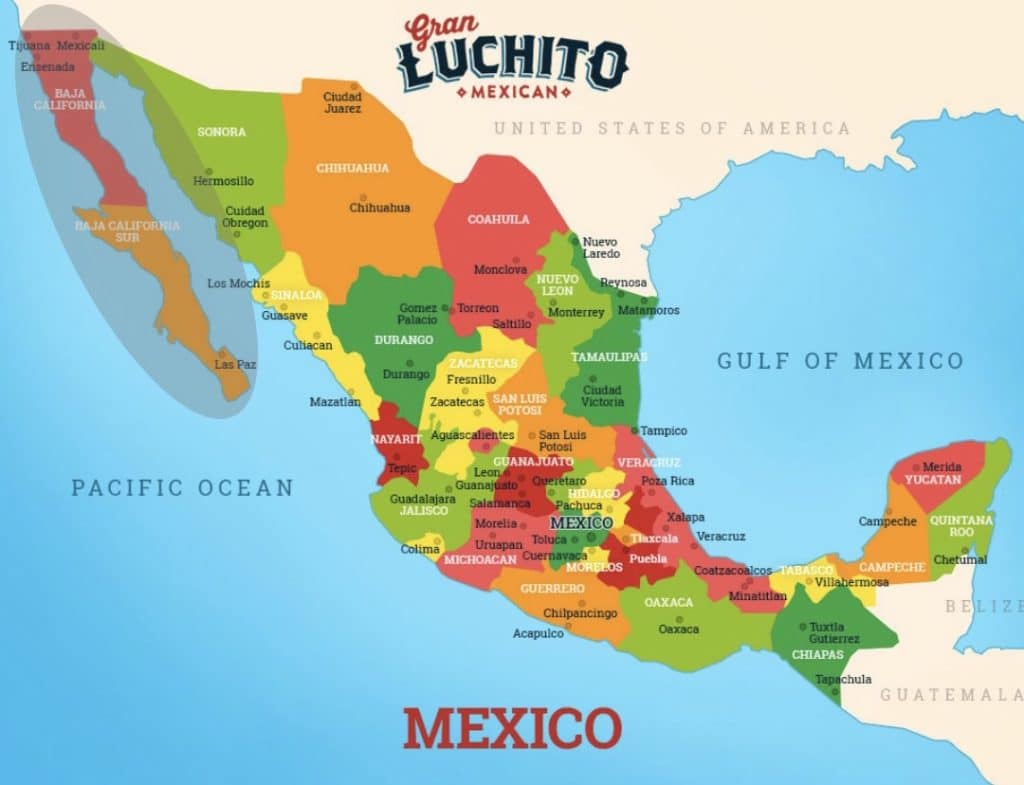 Baja California is not part of the US state of California as you might think. It's completely a Mexican territory which borders California and Arizona in the north and stretches out in the south for about 760 miles in the Pacific Ocean with a total 1990 km of coast.
Although don't be surprised to find it's very much an Americanised destination. At least you don't need to learn Spanish to have a conversation with a local. Almost everybody speaks English and many American expats decided to make it their retirement hub.
Tijuana, the biggest city, is considered one of the busiest border crossing with about 50,000 cars and 25,000 pedestrians coming and going each day.
Especially from San Diego many visitors pass through either for a one day trip or for an adventure on the road through the Mexican States.
In fact Baja California is comprised of two Mexican States, Baja California North whose capital is Mexicali and Baja California Sur with La Paz as capital.
Why Visit Baja California?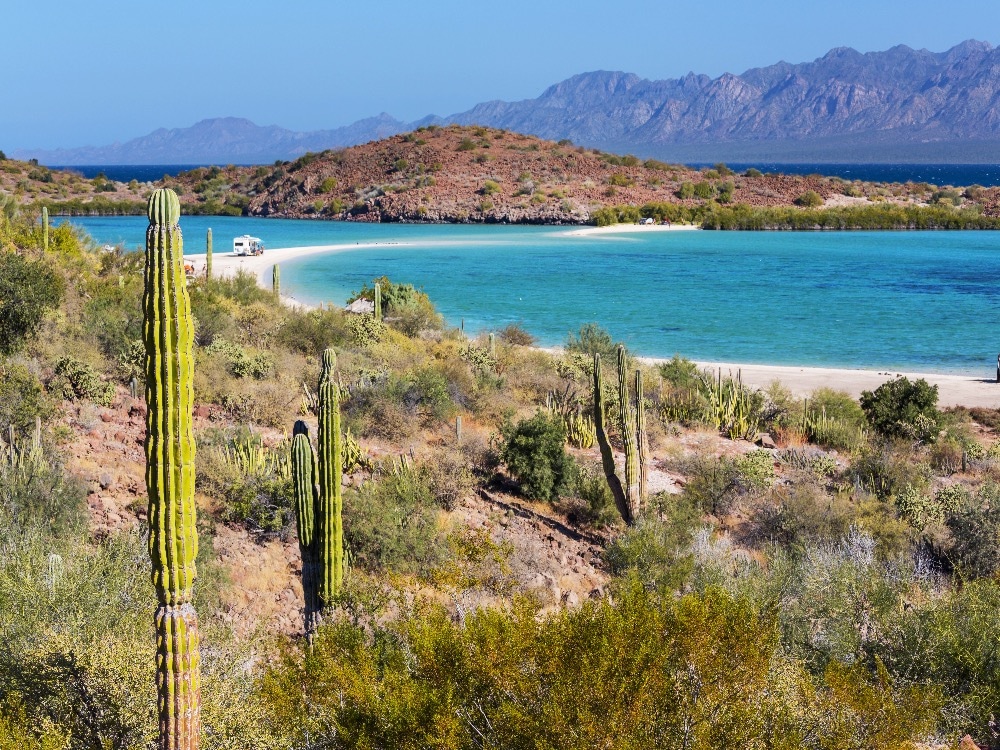 First of all, its natural resources which appear somewhat untouched. Despite the number of tourists flocking from everywhere in the world to discover the peninsula, you have the impression of a deserted untouched land if you stay away from the hot spots such as La Paz or Los Cabos.
The variety of landscapes will fascinate you, from the deserted areas to mountain ranges such as the spectacular El Altar in San Pedro Mártir National Park, from where visitors can admire postcard-like views of both the Pacific Ocean and the Sea of Cortés at the same time.
Things to do in Baja Calfornia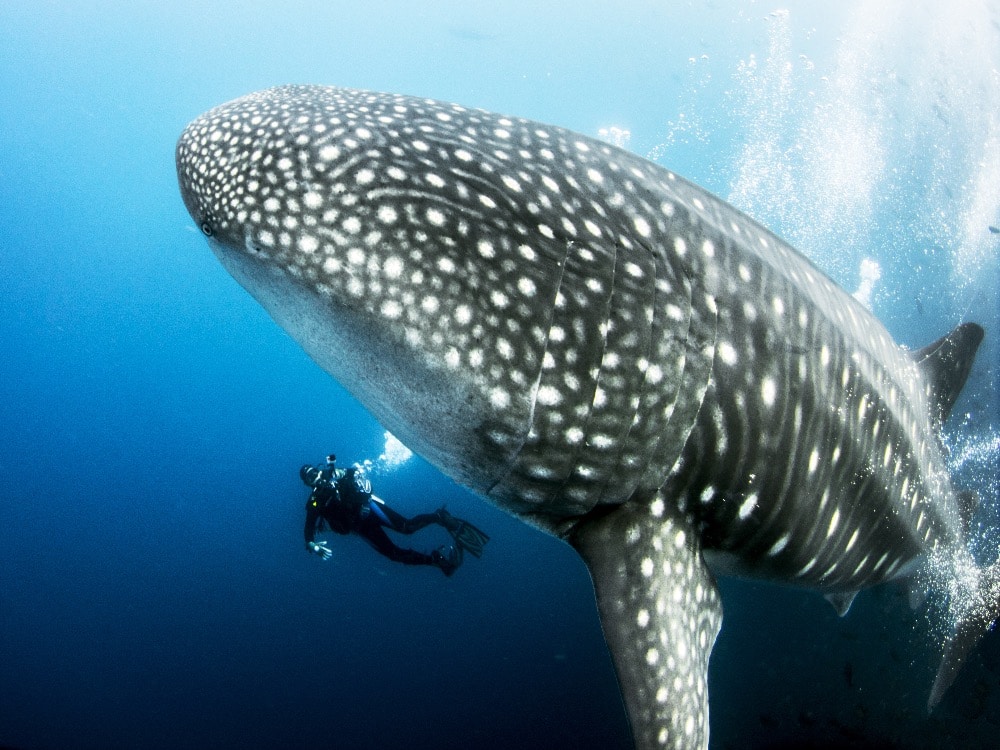 There are so many unique and amazing things to do in Baja California so be sure to check out our recommendations. From petting the friendly whale sharks while swimming free in the ocean or watching them in their graceful dance while their stick their massive tail out of the water.
Wine lovers will find their paradise in the Valle de Guadalupe in Baja California north, where the climate is ideal for grape growing and a wide variety of wine is produced.
Where to stay in Baja California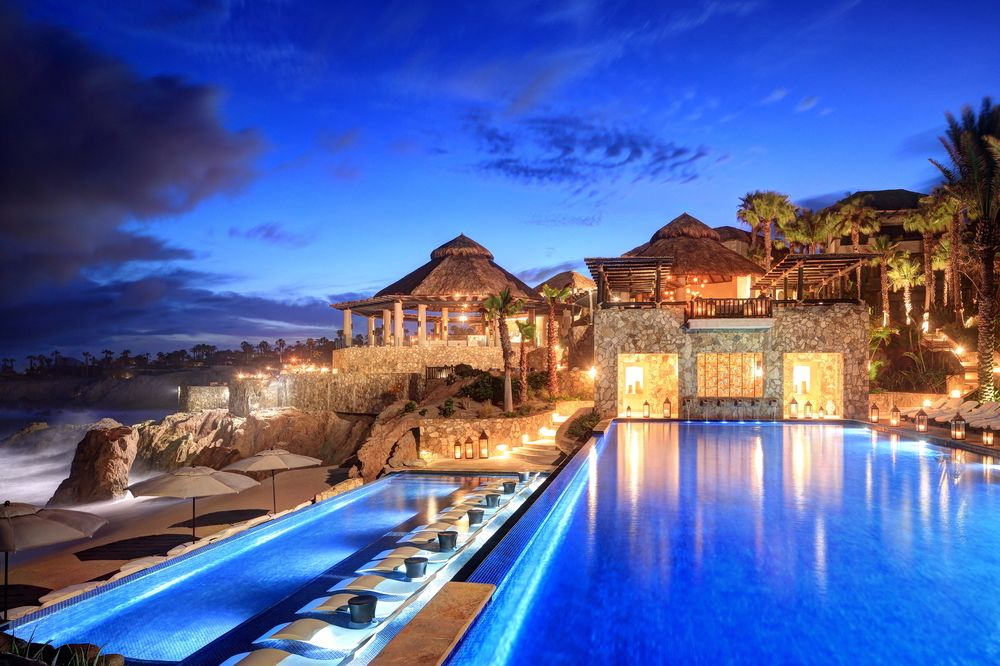 There is a great variety of sublime hotels and resorts in Baja California which we explore in Where to stay in Baja California. It all depends on what kind of traveller you are/what kind of holiday you would like. If you are more laid back, then La Paz is for you. Looking for luxury? The big brand all-inclusive resorts of Los Cabos will be the destination for you. If you favour trendy boutique hotels then head for Todos Santos.
Did we mention the food?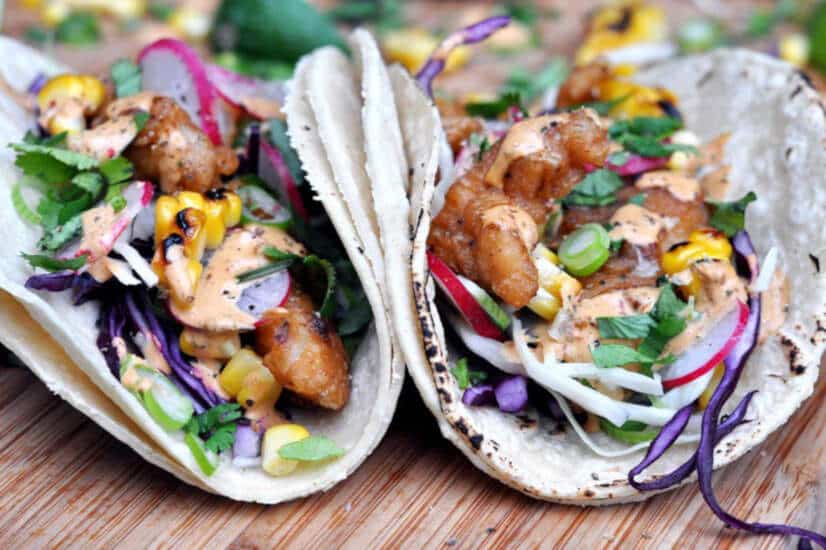 One of our absolute favourite things about Baja is the food. Most notably and signature to the region are the delicious, crispy Baja Fish Tacos. They inspired us to create our Baja Fish Tacos recipe, so if you can't make it to Baja just yet then you must try this recipe!
How to get to Baja California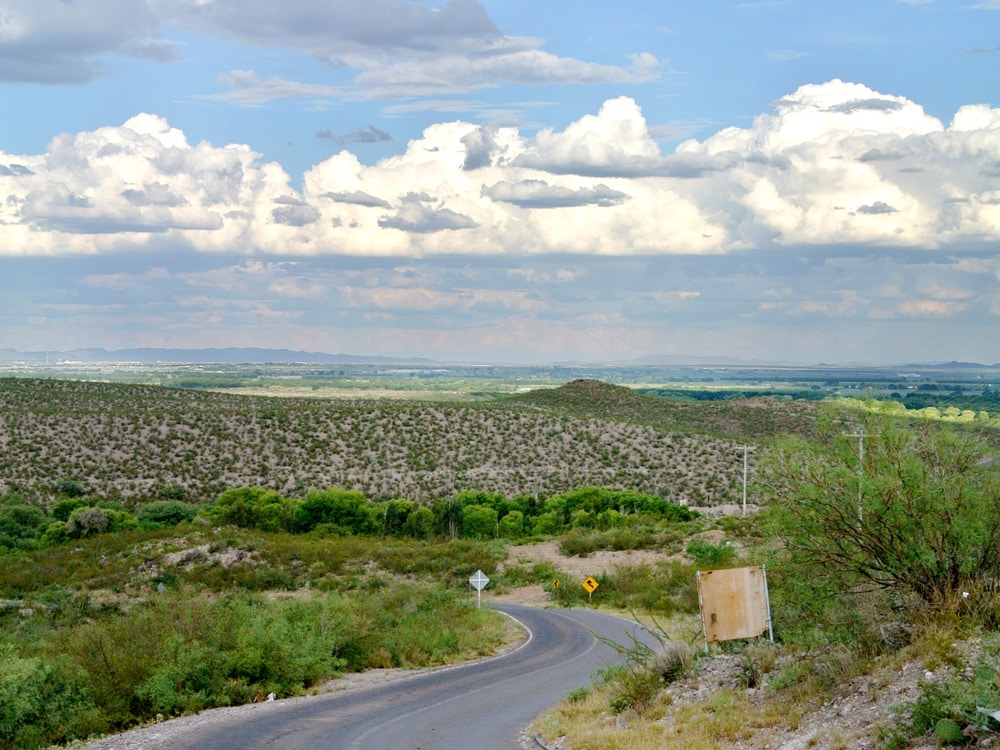 By Plane- Aeromexico offers direct flights to Mexico City from Heathrow and then it's only a 2-3 hour flight over to your destination in Baja. You will find flights at the major cities in Baja which fly from and to Mexico city, Guadalajara, Puerto Vallarta, Chicago, Los Angeles, to name a few. 
By Car– from California you can drive through Tijuana one of the busiest border cities in the world. We recommend you check the current travel advice before planning a trip past Tijuana.  It is a sensational road trip from the border all the way down to La Paz, driving about 1500 km (900 miles) and crossing a spectacular landscape.
By Ferry– you have two options either from Topolobambo close to Los Mochis or from Mazatlan. The Ferry runs at night on the way to La Paz and it takes about 12 hours. You can book a sit or a private cabin. On this site you can check the availability and make your reservation.
Public transport- between the cities it isn't all that reliable and frequent, but it's very easy to rent a car and drive around.
Unsurprisingly Baja California is certainly one of our favourite destinations. With a spectacular landscape, amazing food and wine, historical sites and art there's so much to do and see.
Some More Popular Blogs You May Also Like:

The Best Time to go to Mexico, 3 days in Mexico City, Guide to Tulum, Best Hotels in Mexico, Guide to Tacos, Mexico Travel Advice, Things to do in the Yucatán