Breathtaking beaches, exquisite hotels, great surfing spots, spectacular landscapes are just a few of the highlights of Baja California. In our Guide to Baja California, we cover a bit more about this destination, things to do, where to stay and how to get there so you can make the most of your trip.

Where is Baja California located?
Baja California is not part of the US state of California as you might think. It's completely a Mexican territory that borders California and Arizona in the north and stretches out in the south for about 760 miles in the Pacific Ocean with a total 1990 km of coast.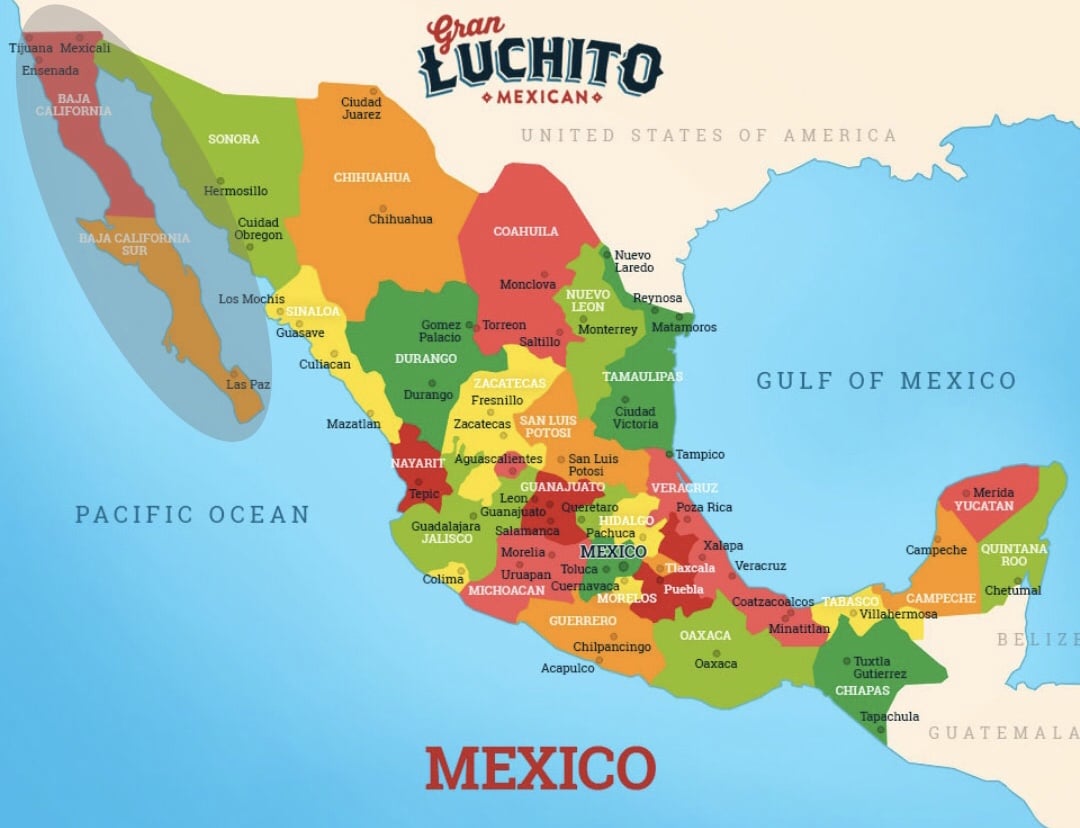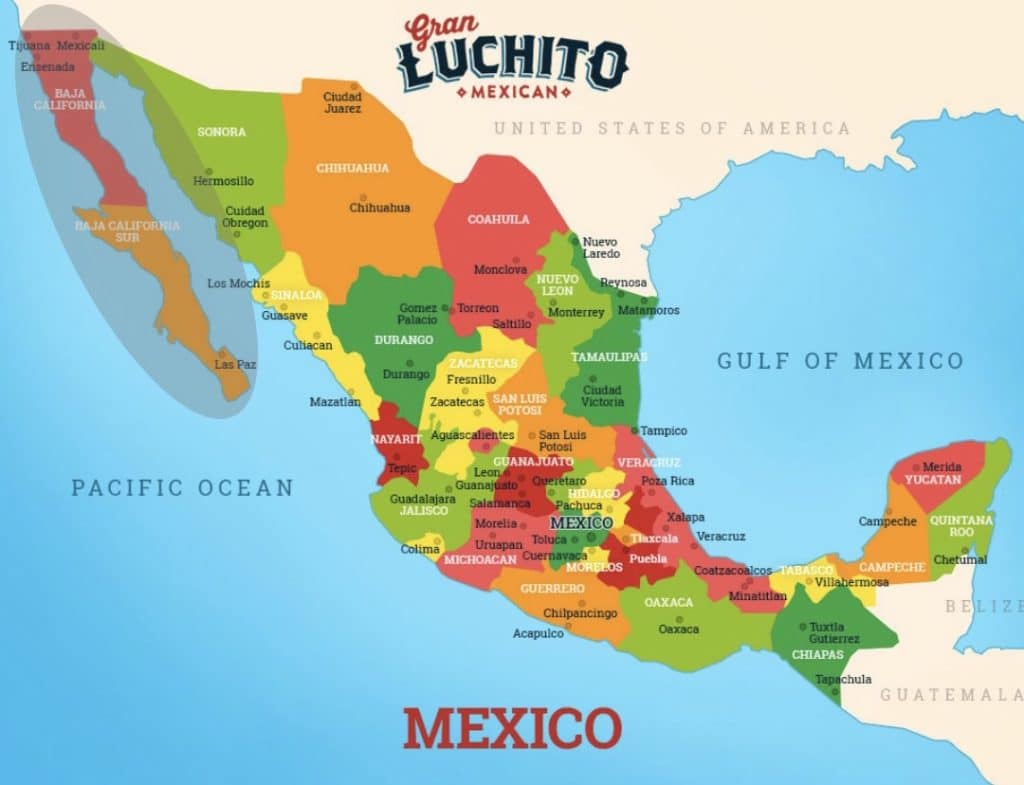 When is the best time to visit Baja California?

The best time to visit Baja is from December through May though its definitely an all-year-round destination.
---
Why Visit Baja California?
Although don't be surprised to find it's very much an Americanised destination. At least you don't need to learn Spanish to have a conversation with a local. Almost everybody speaks English and many American ex-pats decided to make it their retirement hub.
Tijuana, the biggest city, is considered one of the busiest border crossings with about 50,000 cars and 25,000 pedestrians coming and going each day.
Especially from San Diego, many visitors pass through either for a one day trip or for an adventure on the road through the Mexican States.
In fact, Baja California is comprised of two Mexican States, Baja California North whose capital is Mexicali and Baja California Sur with La Paz as capital.
First of all, its natural resources appear somewhat untouched. Despite the number of tourists flocking from everywhere in the world to discover the peninsula, you have the impression of a deserted untouched land if you stay away from the hot spots such as La Paz or Los Cabos.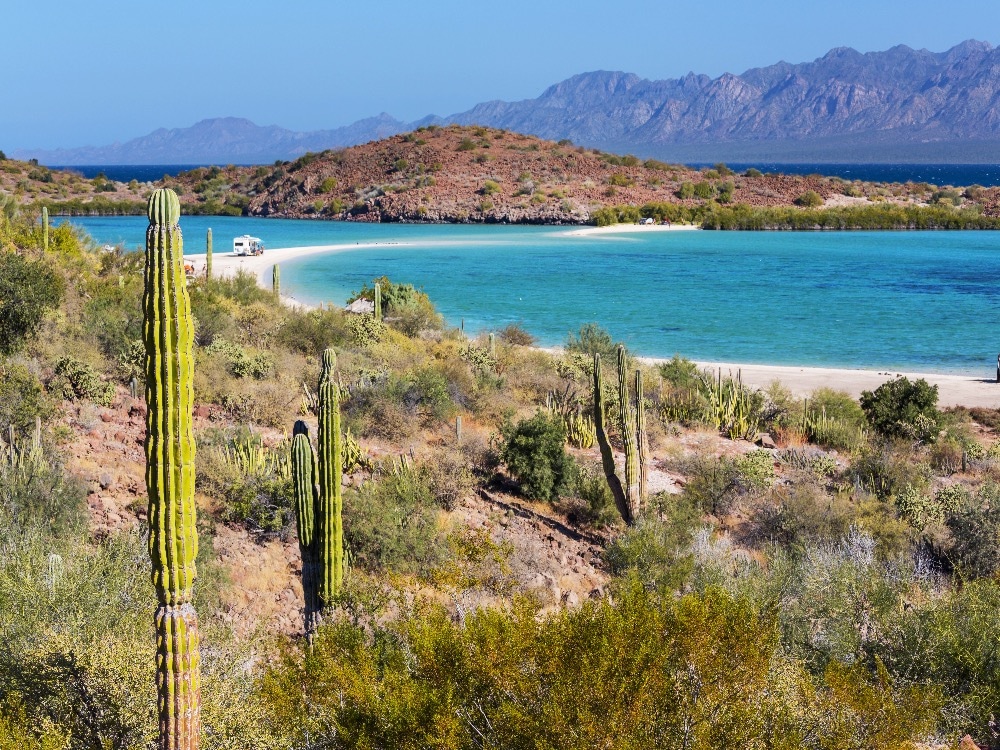 The variety of landscapes will fascinate you, from the deserted areas to mountain ranges such as the spectacular El Altar in San Pedro Mártir National Park, from where visitors can admire postcard-like views of both the Pacific Ocean and the Sea of Cortés at the same time.
---
How To Get To Baja California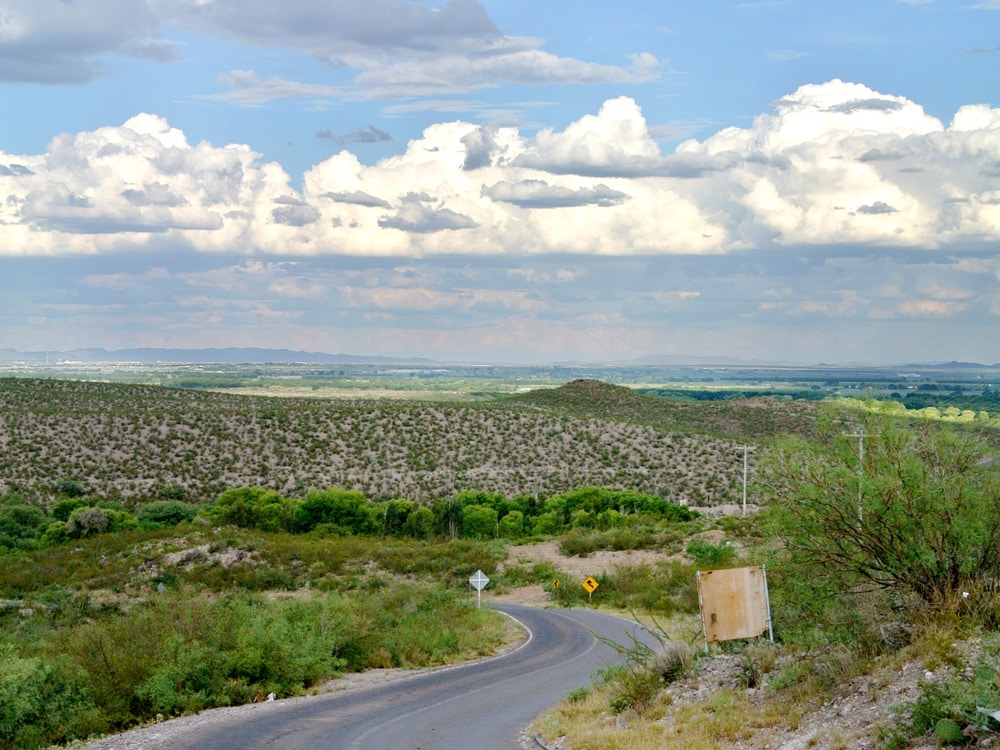 By Plane
The main airport for the bottom of Baja California are Los Cabos (SJD), middle Loreto (LTO) and top Tijuana (TIJ). Also flying to San Diego (SAN) and crossing the border is an option.
Aeromexico along with most American carriers will offer flights from North America with connections from Europe and further afield.
By Car
From California, you can drive through Tijuana one of the busiest border cities in the world. We recommend you check the current travel advice before planning a trip past Tijuana. It is a sensational road trip from the border all the way down to La Paz, driving about 1500 km (900 miles) and crossing a spectacular landscape.
By Ferry
If you are arriving from Mainland Mexico, you have two options either from Topolobambo close to Los Mochis or from Mazatlan. The Ferry runs at night on the way to La Paz and it takes about 12 hours. You can book a seat or a private cabin. On this site you can check the availability and make your reservation.
By Public Transport
Between the cities, it isn't all that reliable and frequent, but it's very easy to rent a car and drive around.
---
What Are The Beaches Like In Baja California?

There are plenty of spectacular beaches. Just be sure to check which you can swim in, because some have strong waves and undertows, particularly on the Pacific side. The most popular is Medano beach, which is the most calm and has water as clear as tequila! There are watersports, many restaurant bars and the best people-watching in the area. Other great beaches include Lovers Beach, Divorce Beach, Chileno Beach, and Santa Maria beach for snorkelling. Read on further down for a list of some of our favourite beaches in Baja California.
---
Whats The Nightlife Like In Baja California?
The party scene in Cabo is fantastic! With the locals as well as tourists. It's diverse and unique, with not just day and night time beach bars, but also rooftop bars, live music venues, late-night clubs, and a fun marina. Also, don't forget the full-blown spring break experience! With bar-hopping galore, there's plenty if you're looking for a wild time. Nowhere Bar remains the most popular haunt on the Marina
---
Things to do in Baja California
Unsurprisingly Baja California is certainly one of our favourite destinations. With a spectacular landscape, amazing food and wine, historical sites and art there's so much to do and see.
Take a boat ride to The Arch in Los Cabos
Another on our list of amazing things to do in Baja is to visit the famous arch in Los Cabos which is a spectacular natural formation. A hole seems literally carved in the rock-forming an arch in the water.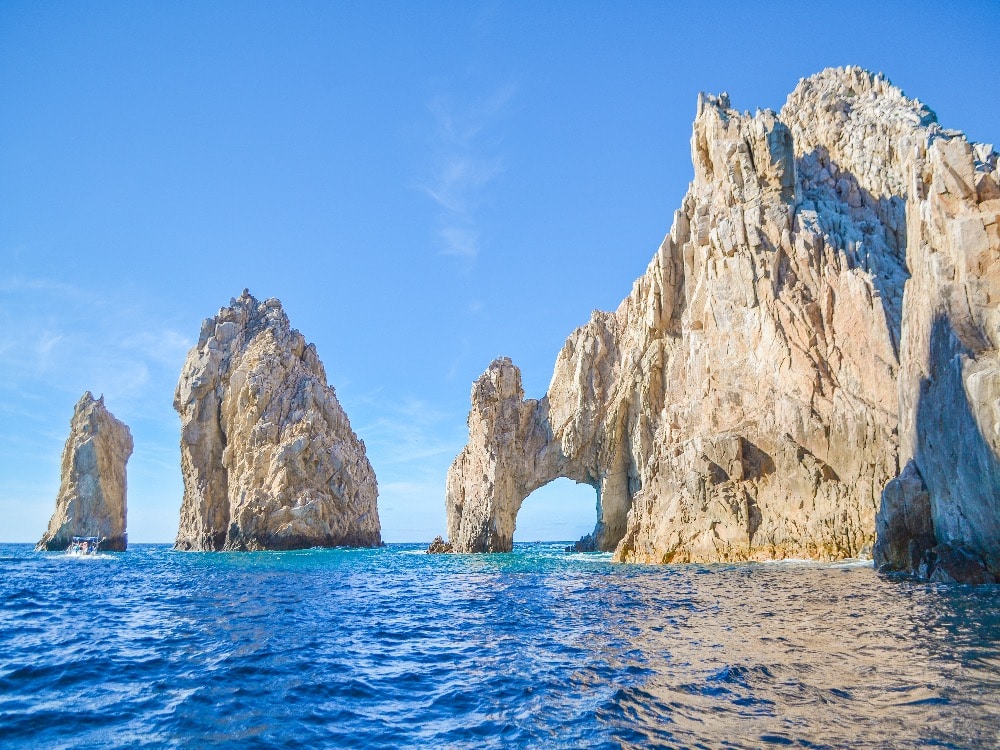 From the marina in Los Cabos, there are boat tours that take you close to the arch. If you wish they can drop you off at Lover's beach. It sounds like the name of a romantic hideaway, but anyone can enjoy the spectacular stretch of sand by the arch if the sea is not too rough. Otherwise, the currents and waves will make it difficult to jump on and off the boat.
---
Whale Watching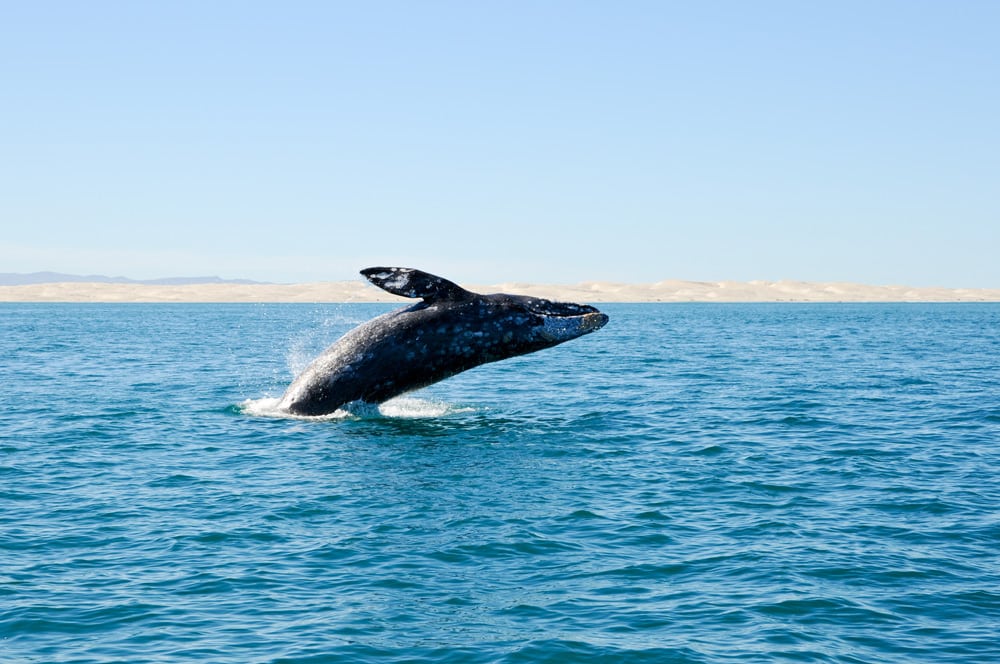 First on our list of things to do in Baja California and one of the most amazing attractions is the migration of the whales which can be spotted all along the coast. Many whale species swim in the rich waters around Baja. There is not one specific place where you can see them all. The Blue Whale is normally spotted in the sea of Cortez which is named the world's aquarium for a reason!
Grey whales are the most commonly spotted whales on the west coast where they arrive from the Bering Sea. They give birth and raise their little ones in the shallow waters of Bahia Magdalena hiding from the killer whales. Trips to see grey whales can be organised with local travel agencies between the months of December and April. Remember that March is high season and it's advisable to book in advance if you intend to travel in that month.
---
Discover Our Authentic Mexican Recipes
---
Swimming with Sea Lions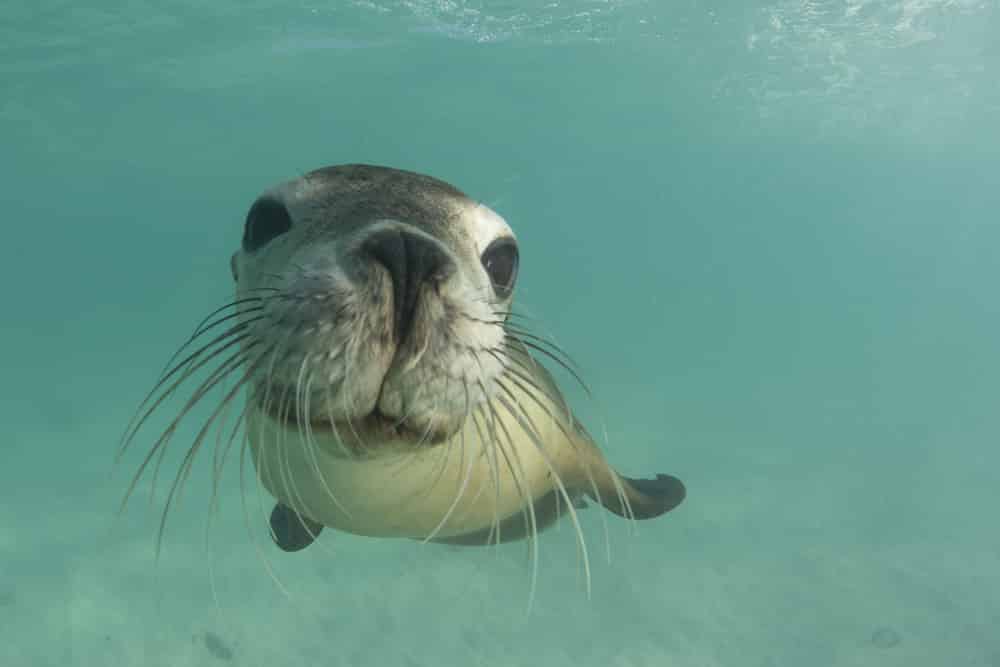 You can swim with the sea lions on a one-day tour organised from La Paz. It's a 2-hour boat ride with spectacular views. You will arrive on a small island inhabited by a population of sea lions. They are such playful curious creatures especially the little ones. As you start swimming they will come close to you and bite your fin or your Go Pro. It's an unforgettable experience!
---
Swim with Whale Sharks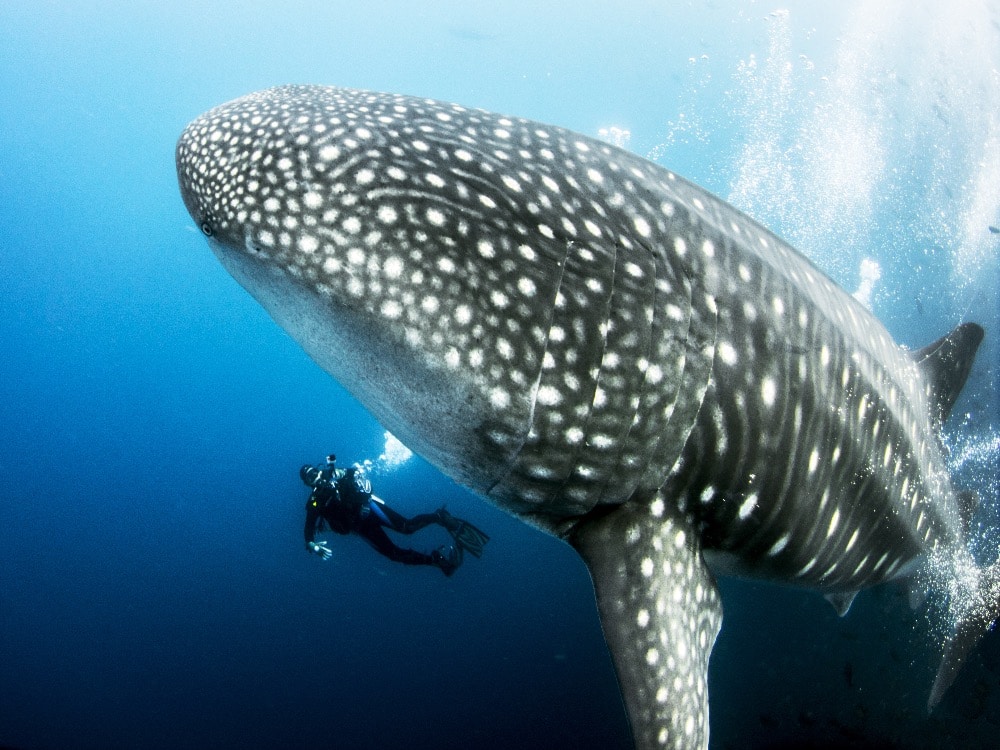 Next on our list of things to do in Baja is a truly unmissable tour – swimming with whale sharks. You can only do it from December through March. These gentle giants of the sea are totally docile and you can swim close to them with no fear. They eat plankton and other tiny fish and have zero interest in humans.
You can organise a tour from La Paz which is the closest city to their swimming spot. It is also possible to organise from Todos Santos and Los Cabos, but you will need to add a bus transfer.
---
Wine Tasting in Ensenada
Finally on our list of things to do in Baja is wine tasting in Ensenada. It is a relatively new tourist destination in the heart of Baja California north. It boasts great beaches and surf spots in addition to being a frequent cruise ship destination. Just 20 minutes from Ensenada, in the Valle de Guadalupe, wine lovers find their heaven on earth. The region is becoming more and more a hip spot for sophisticated travellers, millennials included, with design hotels and wine tasting tours. The perfect combination for a quick relaxing weekend getaway.
Wine lovers will find their paradise in the Valle de Guadalupe in Baja California north, where the climate is ideal for grape growing and a wide variety of wines is produced.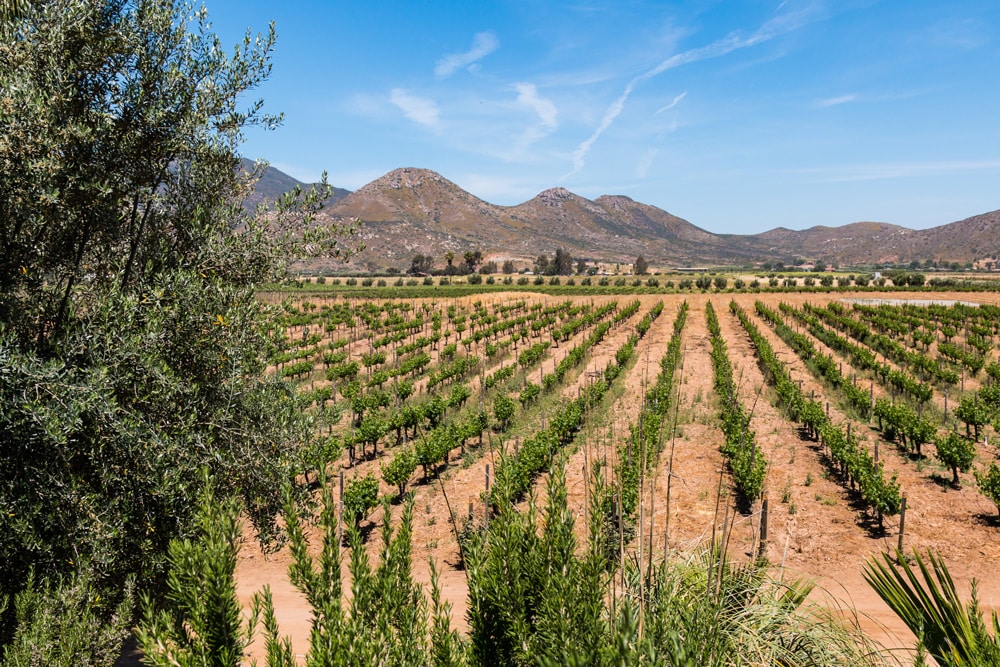 ---
Take a Day Trip to Todos Santos
The cute little village of Todos Santos is located about 1 hour north of Cabos San Lucas. It's home to the best surfing spots, great restaurants and a historical centre where you can take a stroll. After that, you can visit some art shops and lovely cafes.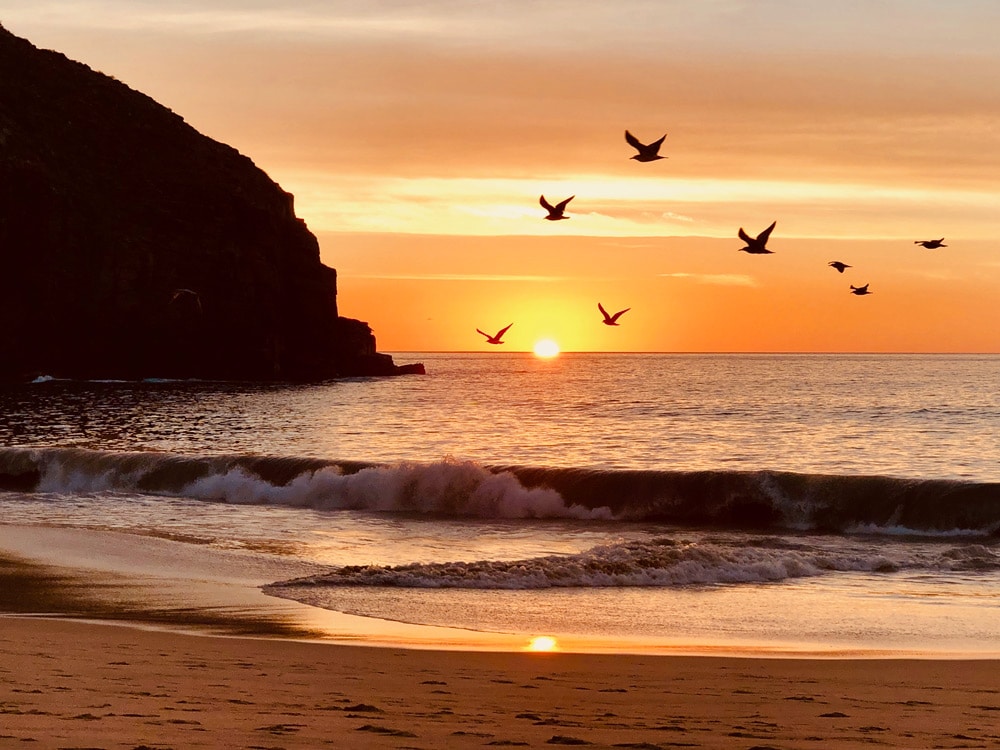 ---
Find an Oasis in the Dessert
Thinking of what to do in Cabo San Lucas that involves a little expedition? Just a couple of hours from Los Cabos on the way towards La Paz, you will find an oasis in the middle of the deserted territory. It's called Sierra de La Laguna, a UNESCO biosphere reserve. Nature lovers and outdoor addicts will find their playground here among waterfalls, cold pools, hot springs, and nature trails. Most importantly, you can book your tour at your hotel to explore this unique ecosystem.
---
Discover Our Authentic Mexican Recipes
---
---
Where to Stay in Baja California
Esperanza, an Auberge Resort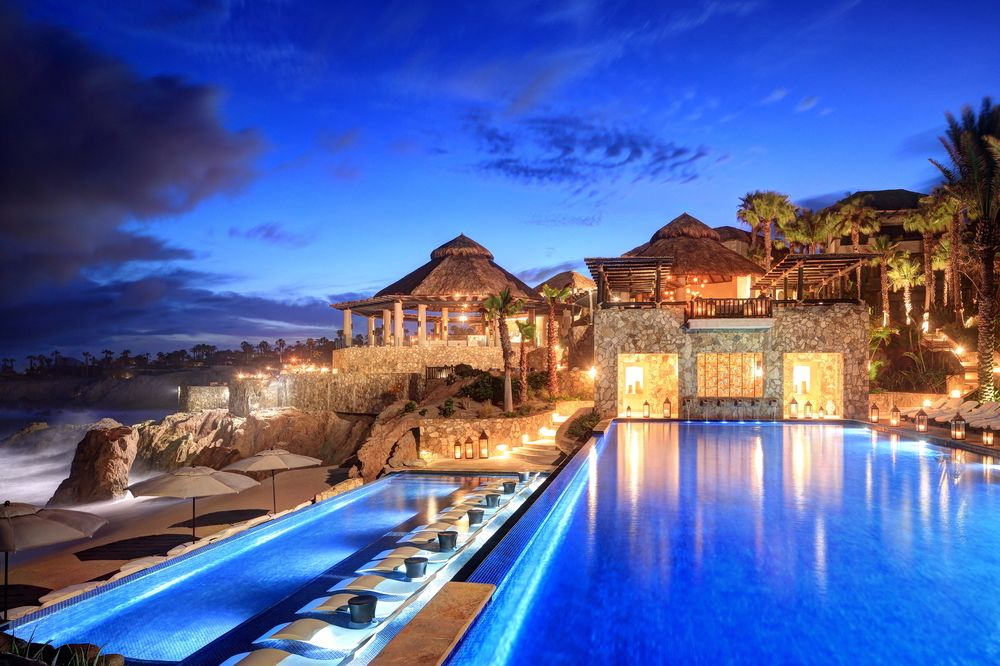 First on our list of where to stay in Baja is Esperanza. This resort faces the turquoise water of the Sea of Cortez in Punta Ballena. Comprised of 32 suites, each beautifully decorated with local art and handcrafted furniture. But its unique spa is pure bliss with special therapies and also offers a variety of complimentary yoga and fitness classes. Whist sitting by their amazing pool we recommend you have their steak tacos for lunch!
---
Hotel California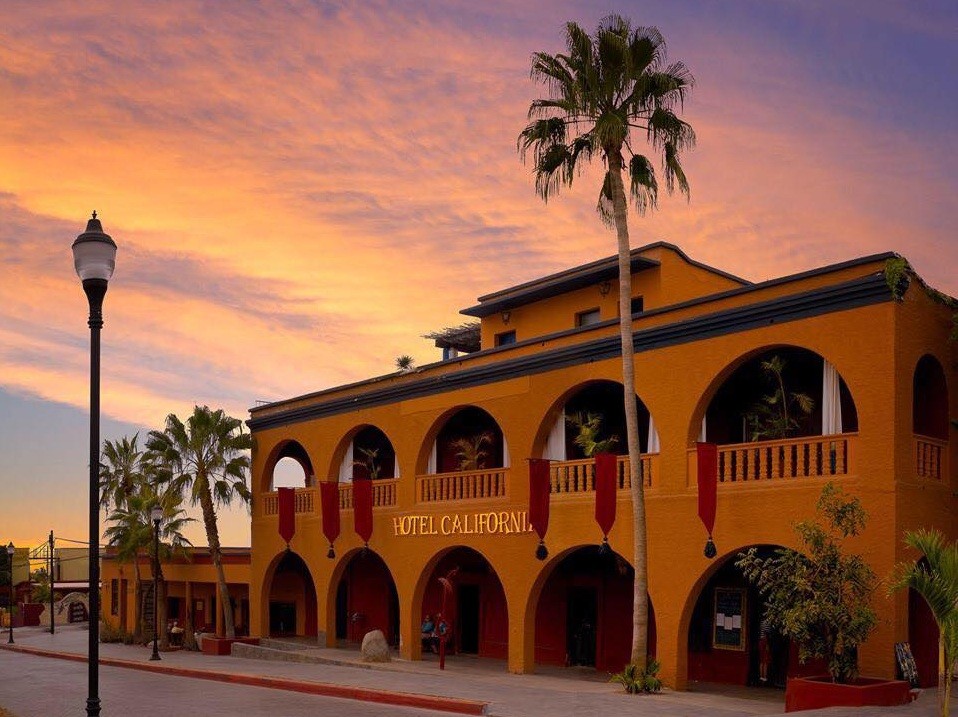 Don't be fooled by the name, the Eagles didn't sing about this Hotel Calfornia! Nonetheless, this iconic hotel won't disappoint you. Located right in the heart of Todos Santos, Hotel California offers spacious rooms nicely decorated in typical vibrant Mexican colours, and local art, with lovely Egyptian cotton linen and delicate amenities. Their executive chef Dany Lamote uses local ingredients to cook a variety of different cuisines including pizza and steak. We enjoyed their chicken taquitos.
---
Hotel San Cristobal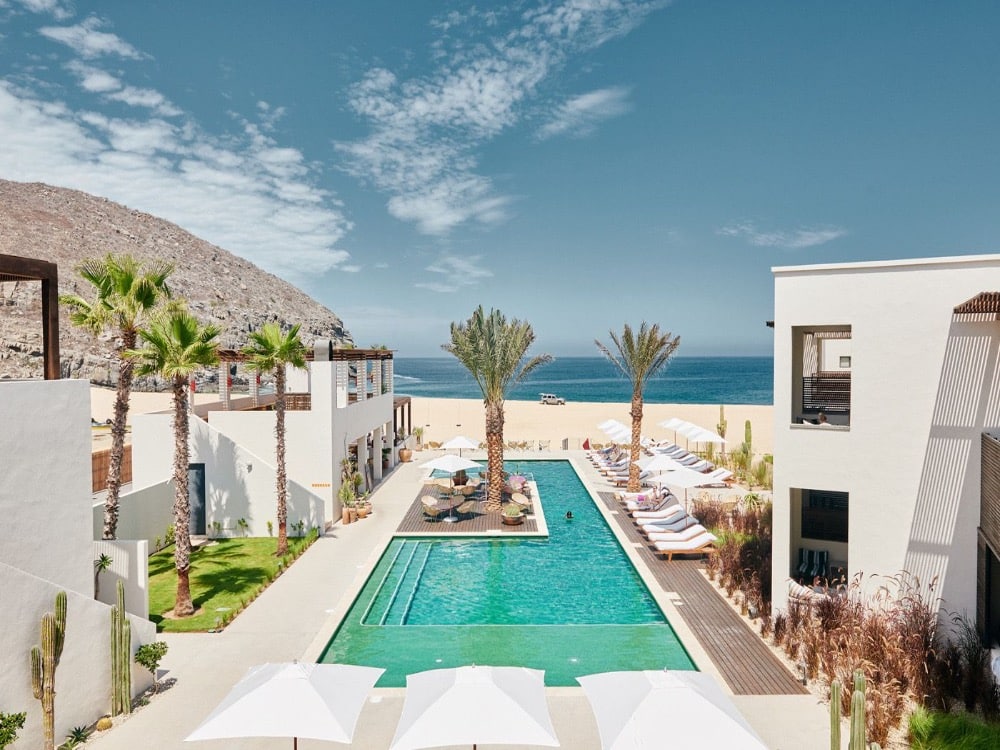 Named after Saint Christopher, the patron saint of travellers, sailors and surfers. Hotel San Cristóbal Baja is a luxury beach hotel popular among the boho crowd for its authenticity and charming boutique feel.
It has 32 rooms and suites designed to match the natural beauty of the surroundings. It offers total comfort and relaxation with spectacular views over the ocean. The hotel's restaurant and bar, Benno, offers a taste of the cosmopolitan culinary scene of Baja with a delicate fusion of Mexican and Mediterranean cuisine.
---
What to Eat in Baja California
There is a great variety of sublime hotels and resorts in Baja California. It all depends on what kind of traveller you are/what kind of holiday you would like. If you are more laid back, then La Paz is for you. Looking for luxury? The big brand all-inclusive resorts of Los Cabos will be the destination for you. If you favour trendy boutique hotels then head for Todos Santos.
One of our absolute favourite things about Baja is the food. Most notably and signature to the region are the delicious, crispy Baja Fish Tacos. They inspired us to create our Baja Fish Tacos recipe, so if you can't make it to Baja just yet then you must try this recipe!
---
Where to Eat in Baja California
As one of the most appealing Mexican beach destinations, that attracts visitors from all over the world. Luxurious hotels, adventurous outdoor activities, and spectacular marine life are its most popular highlights. Alongside this is its world-class international cuisine, making where to eat in Cabo San Lucas an even more appealing destination, and very exciting for food lovers. Who doesn't enjoy a delicious meal, after all? In this blog, we will share with you our favourite restaurants in Cabo San Lucas, for every budget and taste.
The Rooftop at The Cape
One of the finest and trendiest spots in Baja is The Rooftop at The Cape. It's such pure luxury that none other than Hollywood's golden girl Jennifer Aniston had her birthday party here. The delicate and beautiful dishes are served against a backdrop of breathtaking sunsets and spectacular views overlooking the ocean and the famous arch. There is also live music or a talented DJ every evening, to add to the ambience.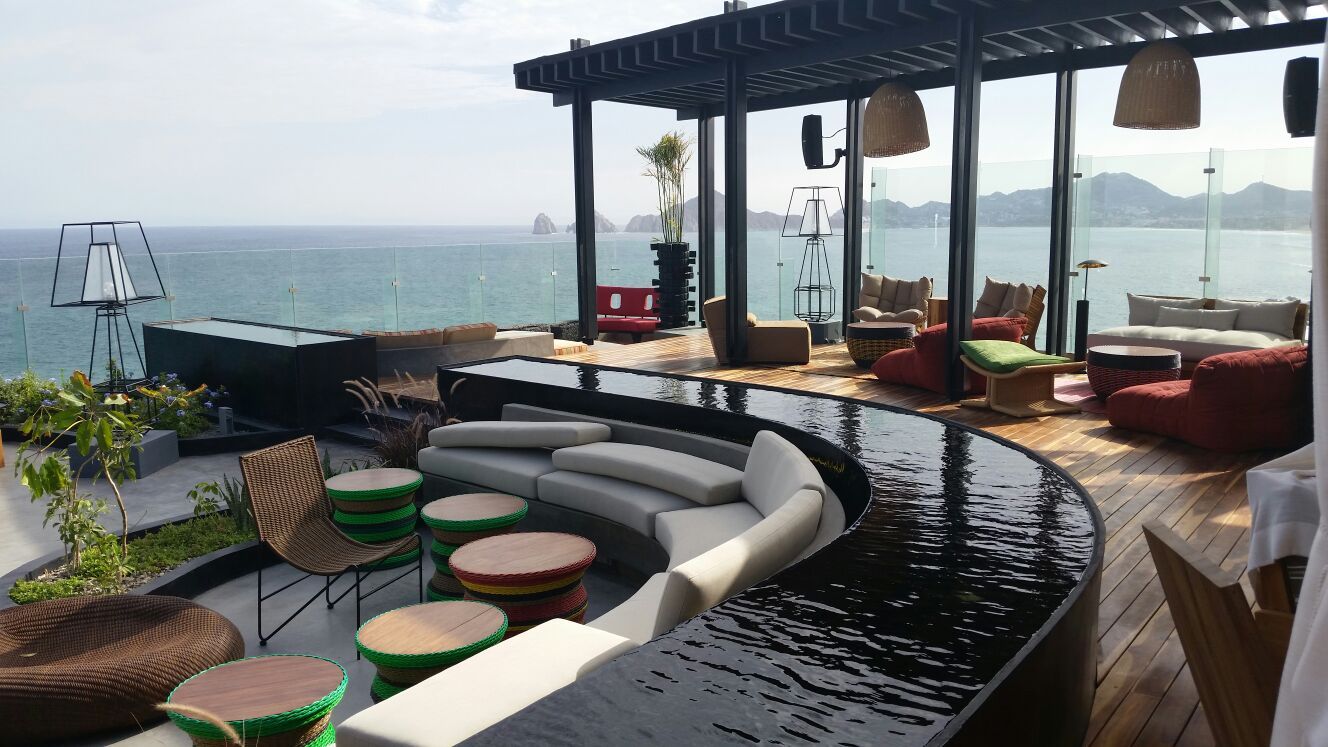 ---
The Office
Open from breakfast time through to late night every day, The Office is by far the best beach restaurant. It's located on Playa El Medano and serves vegetarian, vegan, seafood, meat, all in a very authentic Mexican way. The setting is very informal and totally Mexican in style.
---
El Farallon
A luxury yet laid-back setting, El Farallon is certainly a place to include in your dining plans for where to eat in Cabo San Lucas. Another spectacular ocean view with a magical atmosphere and delicious international dishes will delight most people. Their forte is seafood but they are prepared to meet vegan, vegetarian, and gluten-free requests. Only open for dinner.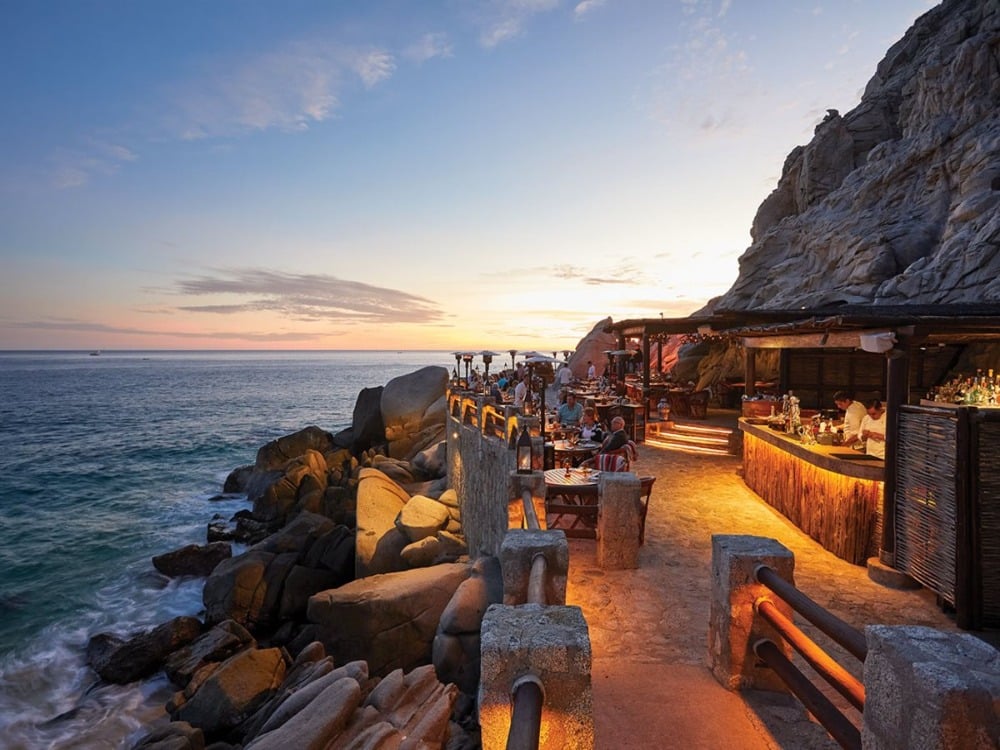 ---
What are the Best Beaches in Baja California?
Balandra Beach, La Paz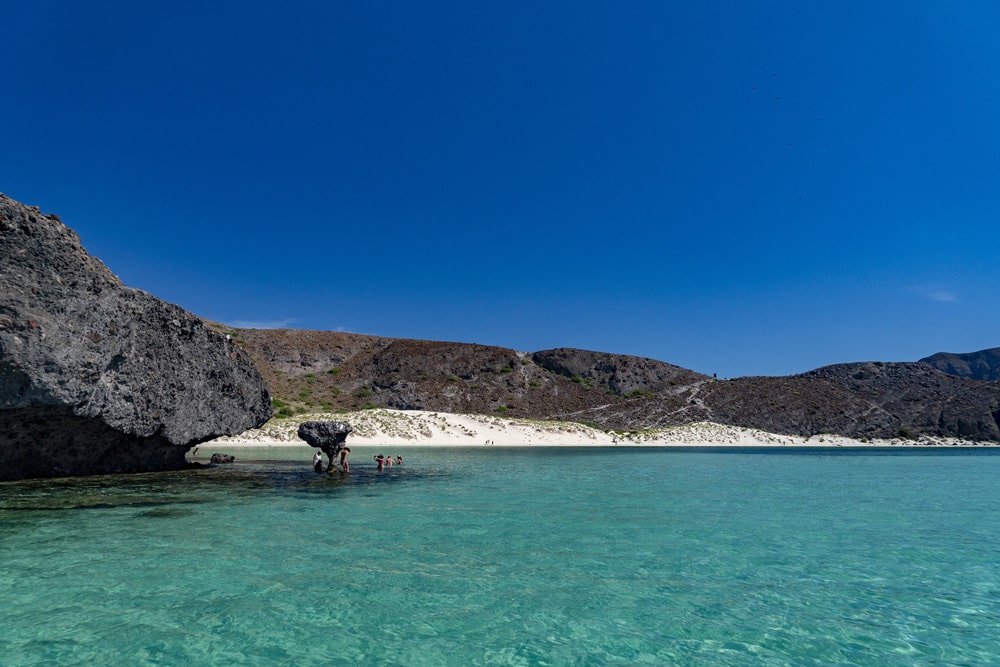 Easily the most famous beach in Baja California, Balandra Beach on La Paz Island, Baja California shows off miles of turquoise water and blinding white sand with a gorgeous backdrop of mountains and lush greenery. Balandra Beach can get pretty crowded, especially on weekends but is a huge space and the crowds tend to ease up the further you get away from the main car park. Moving past Balandra Beach's main lookout point will almost guarantee you some space and privacy and you could even be lucky enough to get one of those magical coves to yourself!
---
Cerritos Beach, Todos Santos
Cerritos Beach is not the place to go if you are looking for white sand and turquoise water. This is, however, a surfer's paradise with a wild, untouched beauty that goes unrivalled. The expansive shoreline is perfect for long strolls on the beach and you may notice an eerie, gorgeous mist that rolls off the Pacific. The sunsets from this area are some of the most beautiful in the region!
---
Chileno Beach, Cabo Corridor
With the beauty of Bahia Chileno, you can't expect to have it all to yourself so expect crowds and sellers. This beach has wonderful sugary sand and blue-green water that is perfect for snorkelling. Definitely considered one of the most beautiful beaches in Baja California – Chileno Beach is worth a visit.
---
Playa Santa Maria
Just down the way from Bahia Chileno, you will find Playa Santa Maria. This less popular, but just as beautiful beach may be just the slice of private paradise you have been searching for. There are no snorkelling gear rental shops or anything of that sort available but the white sand and pristine waters make up for that. The waters are protected by a magnificent reef just offshore making them perfect for snorkelling – just bring your own equipment or pick some up on your way. Otherwise, take the day and soak up some much-needed relaxation in this little piece of heaven on earth.
---
Playa Del Amor, Cabo San Lucas
Sitting on this striking beach at Playa del Amor, you could almost throw a stone and hit Cabo's famous Arch. This isolated little beach is both alluring for its looks and the experience. How many beaches do you know that allow you to choose which Ocean you would like to swim in? Just a short walk along a strip of sand between two rocky cliffs lets you swap the Pacific Ocean for the Sea of Cortez. You are also greeted by calm, crystal waters, velvet sand and impressive rock formations. Your view of the bay is definitely one for the books.
---
We hope that our guide to Baja California helped you out and if you are planning a trip to Mexico anytime soon – please let us know if you find any hidden gems that we can include! We always love feedback. Happy travels.
Some More Popular Blogs You May Also Like: