When you think about holidays in Mexico the first place that springs to mind, with its spectacular beaches and all-inclusive hotels, is Cancun. However, there is much more to appreciate about this incredible country. The Pacific Coast is underrated and has so many places to explore and a lot to offer. Having said that, it's no surprise that in the last few decades the number of visitors has been constantly increasing. It is home to the most beautiful hotels, characterful little towns and breathtaking landscape. In our Guide to Pacific Coast Mexico, we will share with you the most amazing destinations it has to offer.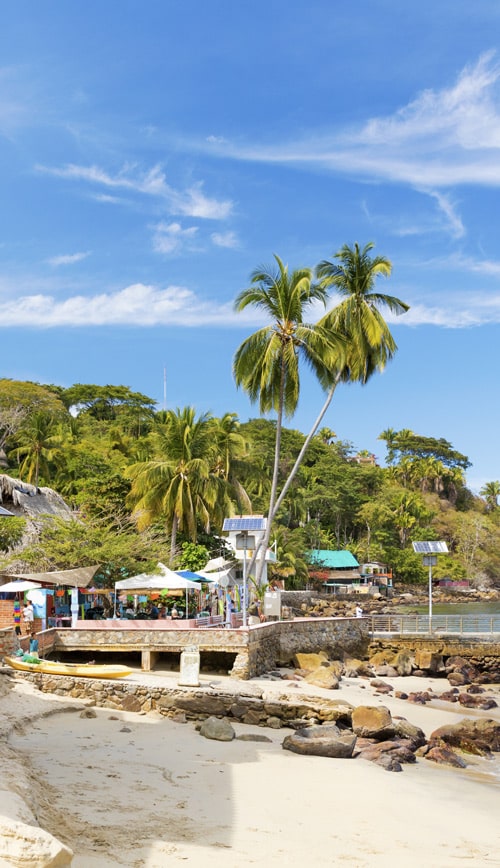 Los Cabos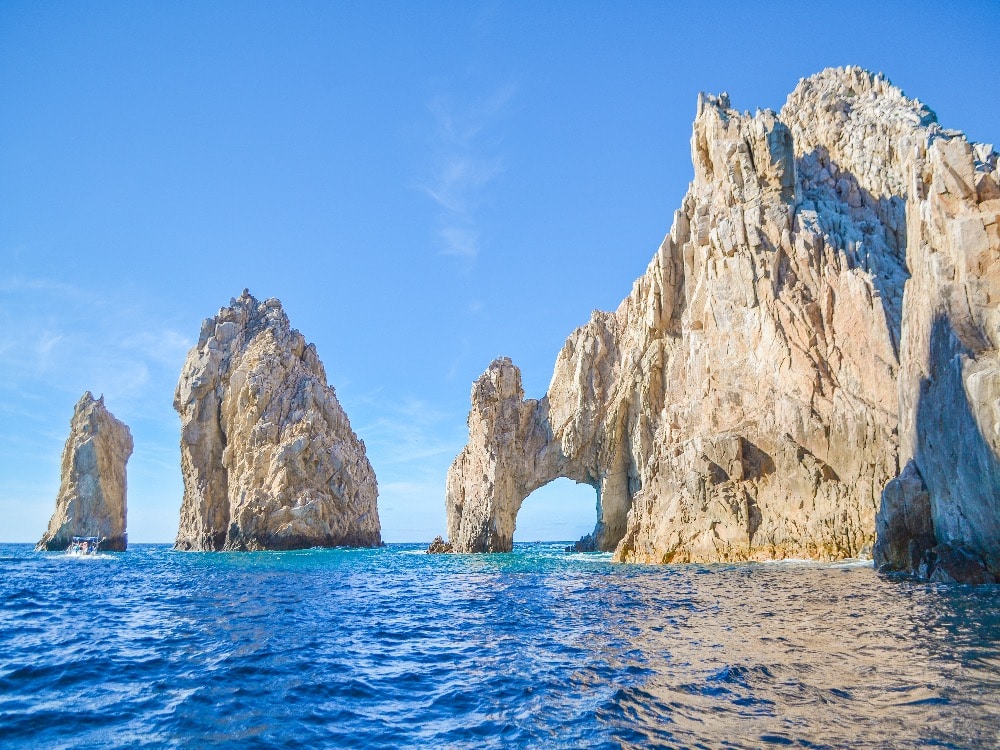 Situated in Baja California's southern region, Los Cabos has recently become one of the most popular destinations in Mexico. It includes two renowned towns. Firstly, the more touristy Cabo San Lucas, where the international airport and the modern marina are located. Secondly, the quaint San José del Cabo, with its charming historical centre. Both towns are home to some of the most amazing high-end resorts and stunning world-class residences.
Although it's a destination that caters to all kinds of travellers, golf lovers are particularly attracted to it due to the 17 golf courses on offer. Some of them are world-class. Besides golf, Los Cabos still remains one of the most amazing beach and nightlife destinations in Mexico, offering tons of watersports and a vibrant nightlife.
---
---
Discover The Authentic Taste Of Mexico With The Gran Luchito Mexican Chilli Gift Box
Discover the authentic flavors of Mexico with the Gran Luchito Chili Gift Set. Featuring our smoky Chipotle Paste made with a blend of chipotle and rare Mexican chilies,spicy and crunchy Salsa Macha and zesty Chipotle Lime Paste.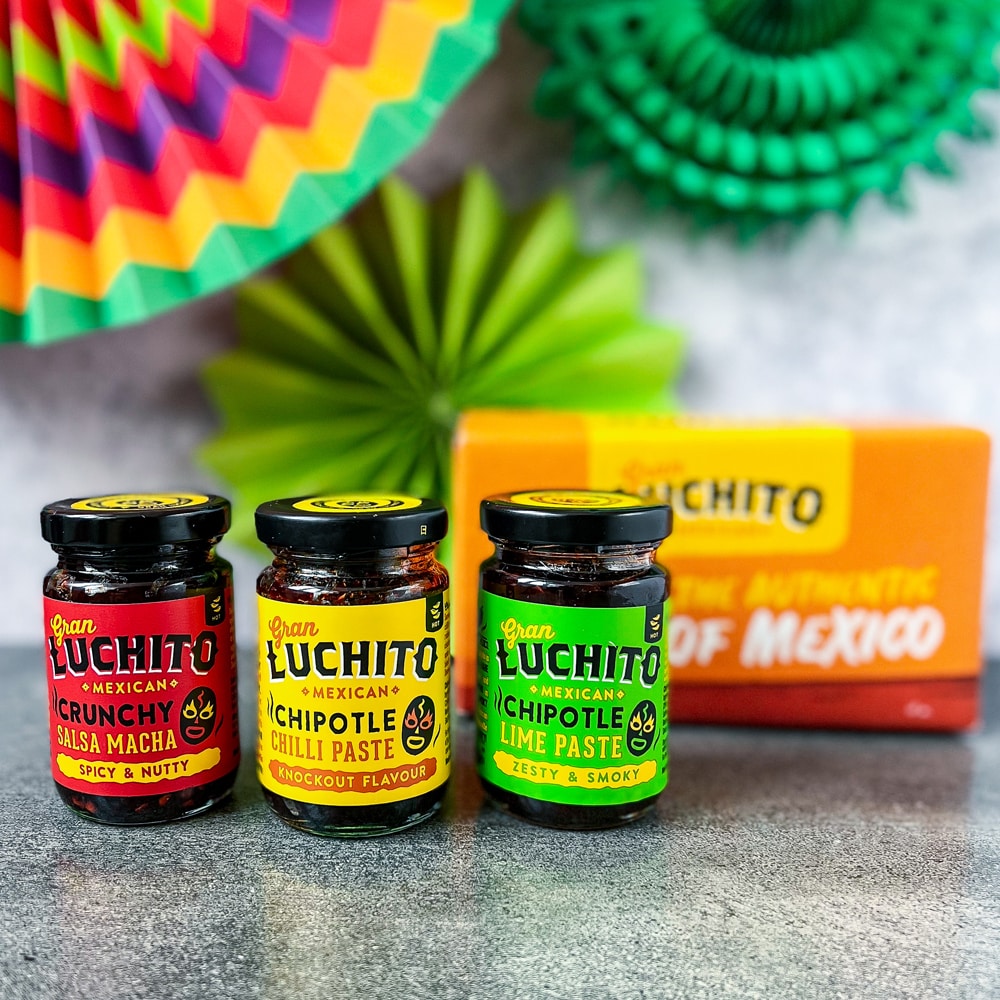 ---
Todos Santos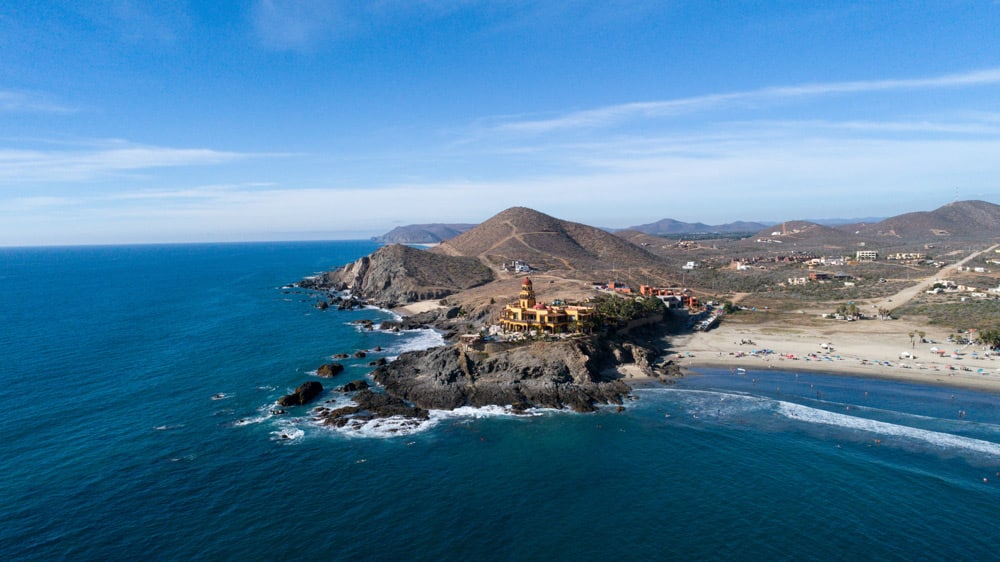 Definitely worth a mention in our Guide to Pacific Coast Mexico, is a place located a 1-hour drive away from Cabo San Lucas. Todos Santos is a quiet and picturesque town that is becoming the mecca of the hipster's community and style-conscious travellers. Yoga retreats and healing practices are offered in stunning boutique hotels and resorts. Its spectacular beaches offer ideal conditions for surfers, and its little historical centre boasts interesting restaurants and art shops.
---
Mazatlan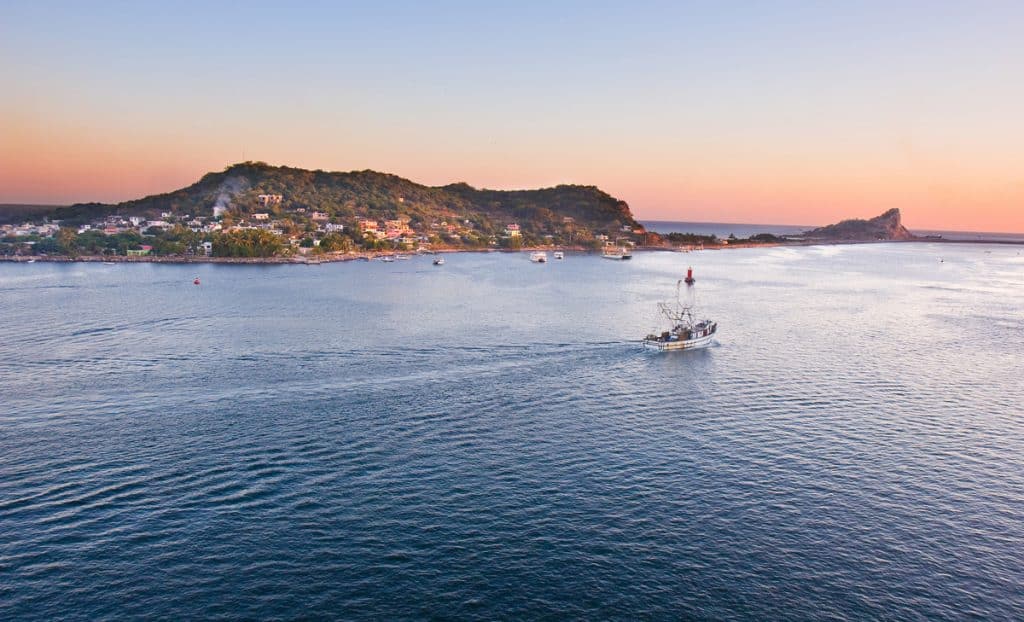 A very popular tourist destination, especially among expatriates, Mazatlan is a vibrant and delightful town. Its main attractions include the historical centre, with its cobblestone streets and 19th-century buildings, the modern district of Zona Dorada, where the nightlife is, and the boardwalk that stretches across 13 miles of soft sand. Not to mention the variety of cuisine and top-notch restaurants.
Discover Our Authentic Mexican Recipes
---
Sayulita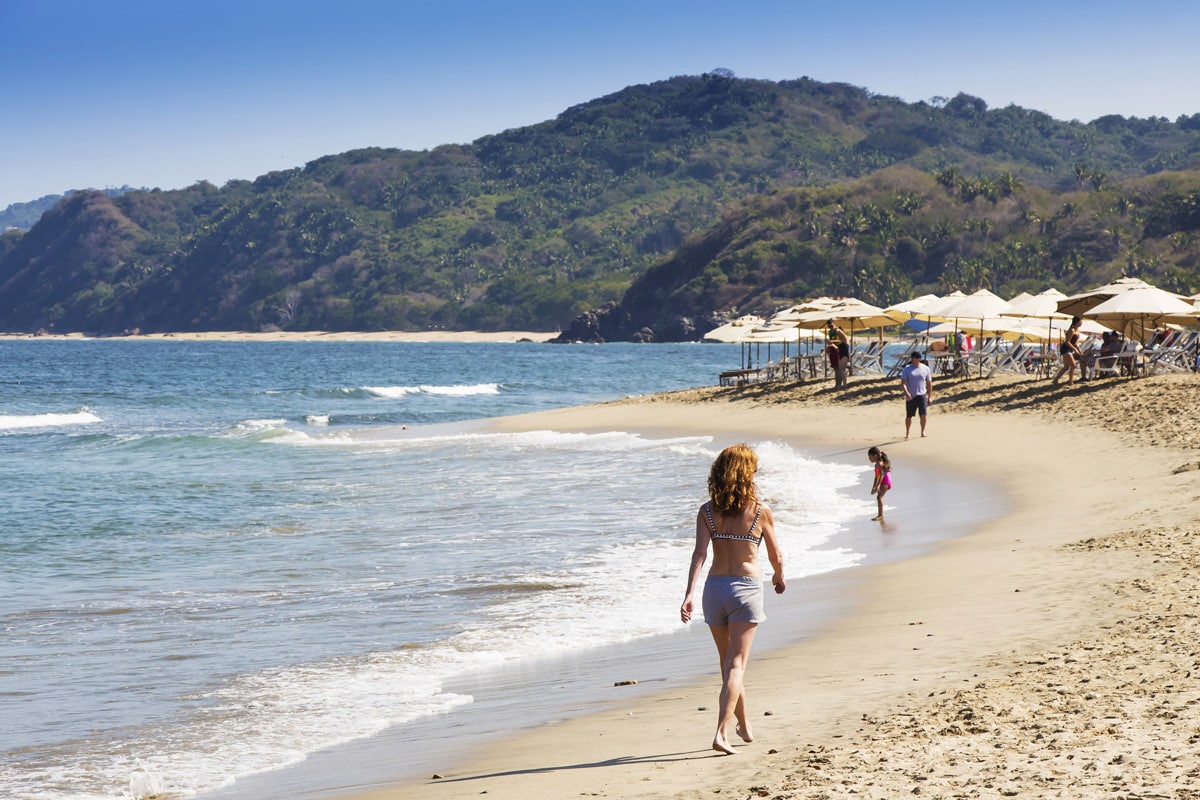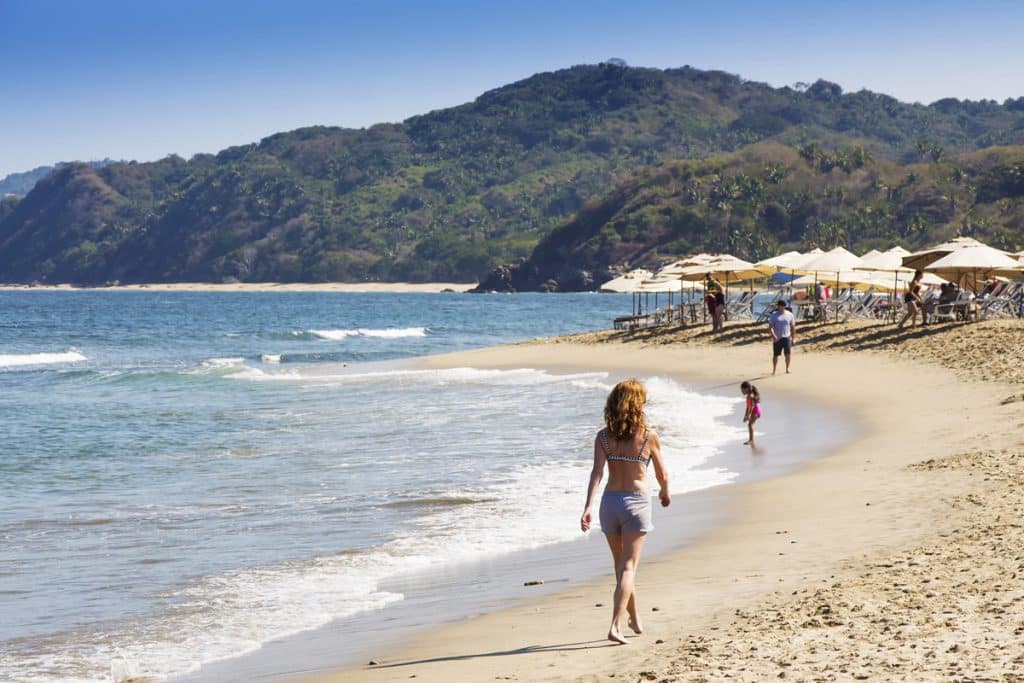 This fun and colourful town renowned mainly for the endless surfing spots suitable for any level has now become a very interesting destination for all sorts of travellers. Yoga retreats, boho-chic shops, great restaurants, and spectacular sunsets are just a few of the things you can appreciate about Sayulita. The nightlife is also exceptional.
---
Punta Mita
Punta Mita is the jewel of the crown. It is the most prestigious and high-end destination, probably in the whole of Mexico. It offers exclusive getaways in the most luxurious, dream-like hotels. Along with this, the finest cuisine, shops, and world-class golf courses. It's located on a peninsula right between Sayulita and Puerto Vallarta. Certainly worth a visit if you are driving by.
---
Puerto Vallarta
A tiny fishing village but also one of the most internationally renowned beach destinations, Puerto Vallarta has it all. From its long Malecon (beach promenade) for romantic walks at sunset, its pretty historical centre, delicious food, art workshops, spectacular beaches and much more, Puerto Vallarta is the ideal destination for tourists and explorers alike.
Check out our guide to Puerto Vallarta
---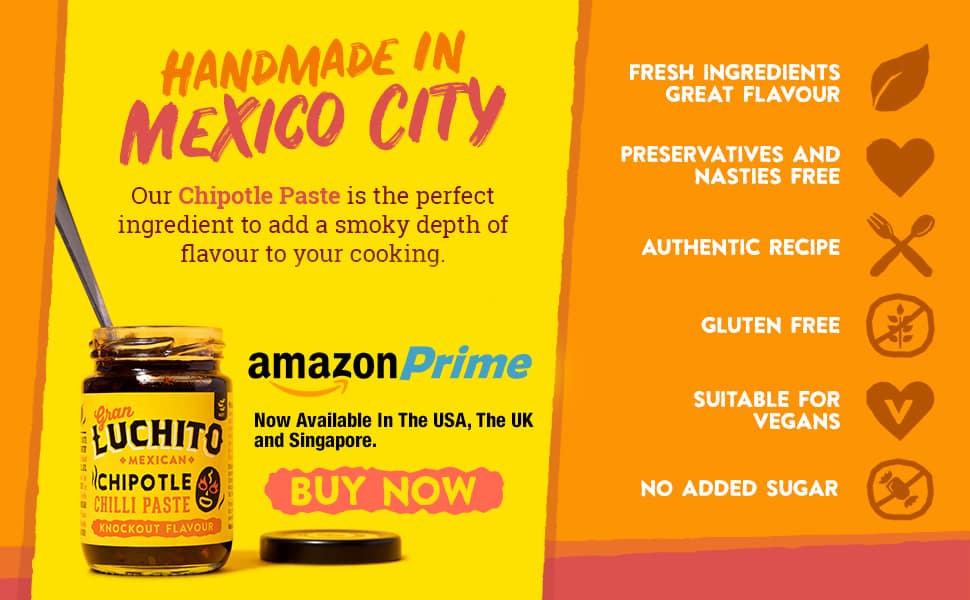 ---
Yelapa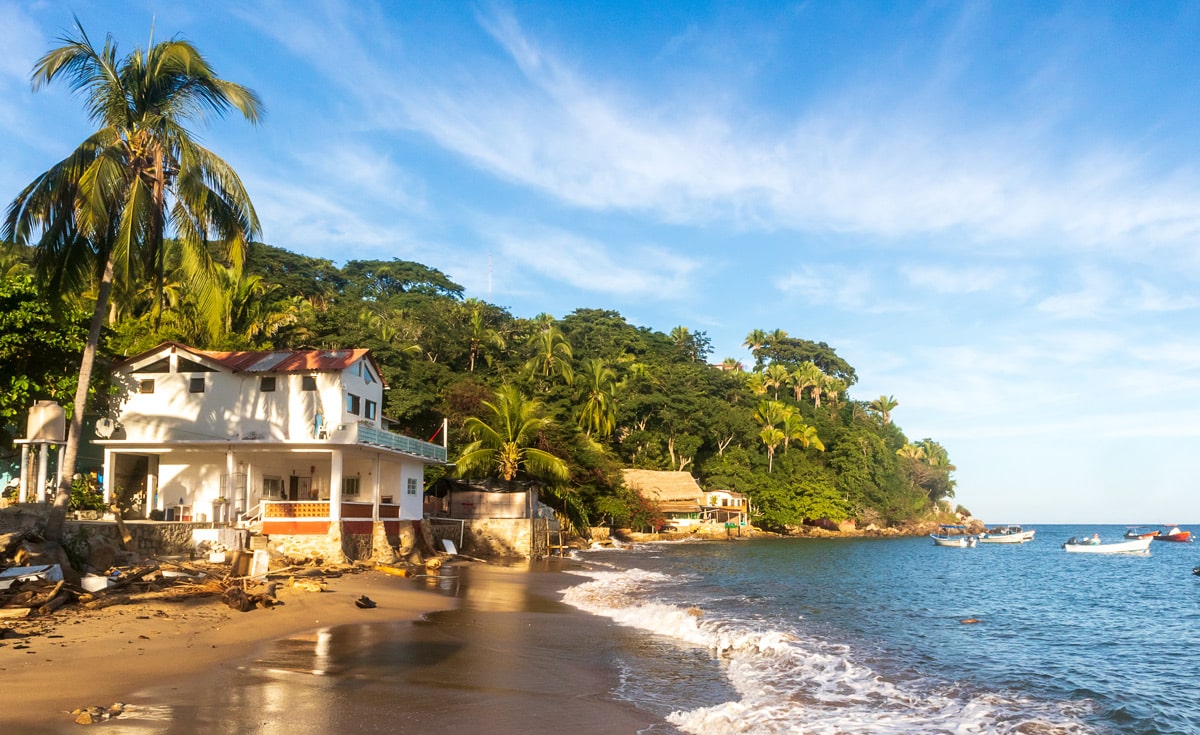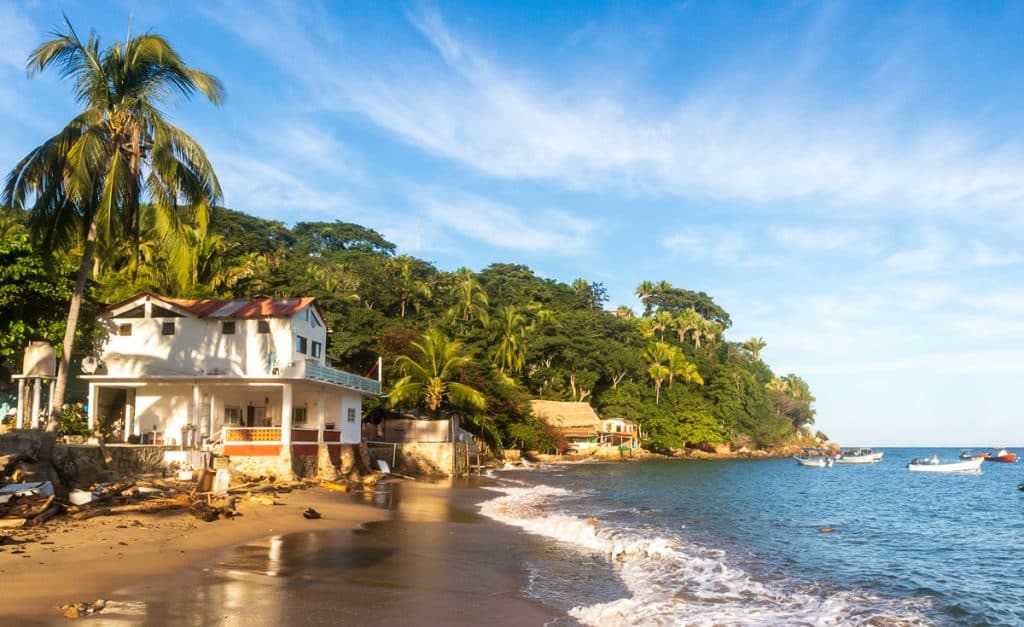 Tucked away from the busy Puerto Vallarta, this tiny fishing town can only be reached by boat from Boca de Tomatlan, about 30 minutes' drive from Puerto Vallarta. Fishermen are available all day to take you there and pick you up at a time that you decide. In Yelapa there is not much to do other than hiking to the waterfall, relaxing on the beach, sipping coconuts and enjoying the spectacular views!
---
Puerto Escondido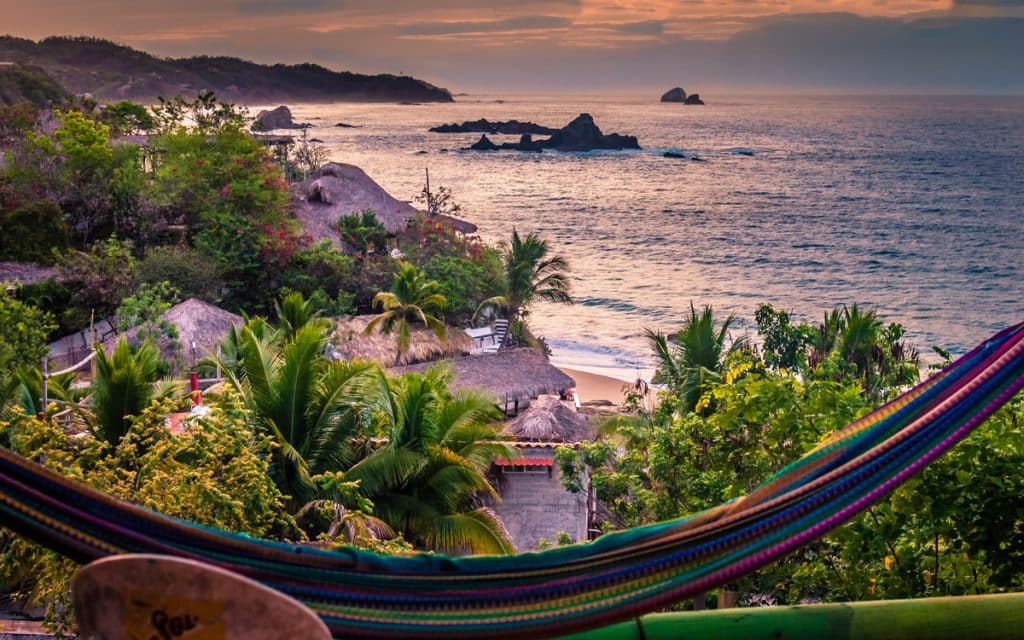 Home to the most incredible swells, Puerto Escondido is one of the most challenging surf spots in the world, attracting surf professionals from all over. But there is more to it than that, and although the beach is a little rough for swimmers, it still appeals to its hippie community. There are plenty of trendy bars, and it has a laid-back ambience all year round. In addition, spectacular bays framed by lush vegetation on the mountain backdrop are a playground for photographers. However, the icing on the cake are the breathtaking sunsets. Tourists and people after work gather on the beach to mingle, in awe, and admire the end of another day.
---
Huatulco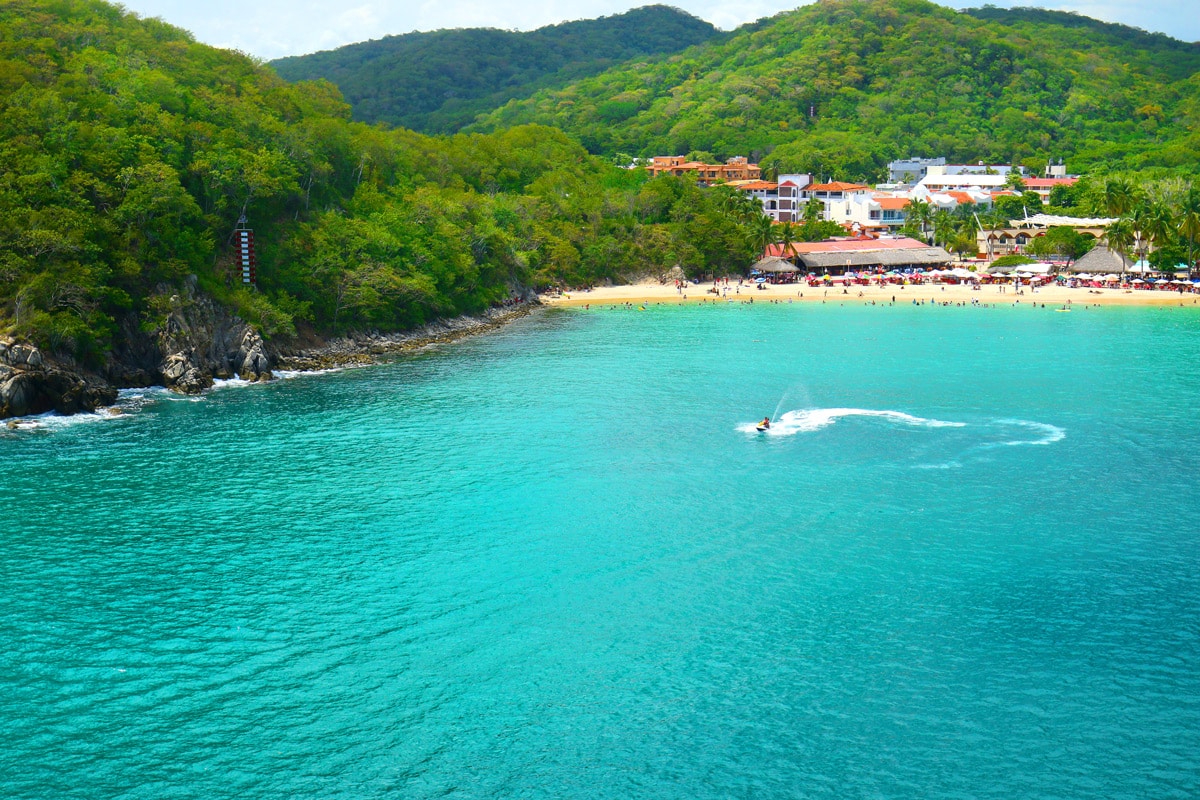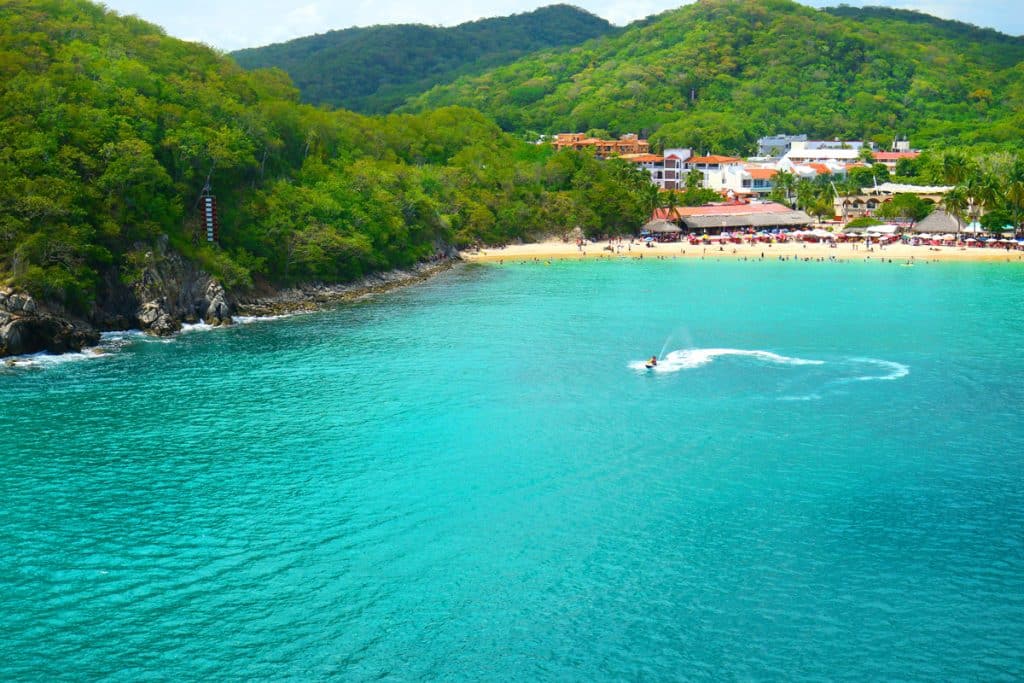 Huatulco is located in the state of Oaxaca, a few miles south of Puerto Escondido. It stretches out over 22 miles of coastline between the Coyula and Copalito rivers. It's a relatively young development, planned by Mexico's National Tourism Fund, FONATOUR, with the aim to create a tourist resort area.
The result is a destination with high-end all-inclusive resorts and world-class beaches nestled in protected coves backed by thick jungle on the Sierra Madre Mountain. In contrast to its neighbour Puerto Escondido, the bays here are protected, which makes the pristine waters perfect for swimming, and more enjoyable for the visitors and locals. Huatulco is also considered one of the most sustainable destinations. In 2005, the protected area of the bays National Park was awarded the Green Globe International Certification as a sustainable tourist area.
---
As you can see from our Guide To Pacific Coast Mexico, the country has so much to offer and it's waiting for you to come and explore. Have you already explored some of these places? Let us know what you think.
Check out our other blogs in the Pacific Coast region: