Have you ever considered exploring the Pacific Coast of Mexico for your next holiday? While Cancun may be the first place that comes to mind, with its stunning beaches and luxurious resorts, there is so much more to discover in this incredible country. The Pacific Coast is often overlooked, but it has a wealth of hidden treasures just waiting to be explored. It's no wonder that the number of visitors to this region has been steadily increasing in recent years.
From charming little towns to breathtaking landscapes, the Pacific Coast is home to some of the most beautiful hotels and destinations in Mexico. In our comprehensive Guide to Pacific Coast Mexico, we will reveal the most amazing places to visit and experiences to enjoy along this picturesque coastline.
---
1.

Los Cabos
Los Cabos, located in Mexico's southern Baja California region, has recently become one of the country's most popular tourist destinations. The area is home to two renowned towns: Cabo San Lucas, which is known for its lively nightlife and world-class golf courses, and San José del Cabo, which is a more laid-back town with a charming historical centre.
Los Cabos offers something for everyone, from luxury resorts and world-class residences to stunning beaches and vibrant nightlife. Golf lovers will be in heaven, as there are 17 golf courses in the area, some of which are world-renowned. Visitors can also enjoy a variety of water sports, such as swimming, snorkelling, and surfing. And of course, no trip to Los Cabos would be complete without experiencing the lively nightlife, which includes everything from cocktail bars to nightclubs and of course the cuisine. Los Cabos, is known for its delicious seafood. Some of the famous dishes include Baja-style fish taco.
---
2.

Todos Santos
---
---
Discover The Authentic Taste Of Mexico With The Gran Luchito Mexican Chilli Gift Box
---
---
3.

Mazatlan
---
4. Sayulita
---
Discover Our Authentic Mexican Recipes
---
---
5.

Punta Mita 
---
6.

Puerto Vallarta
---
---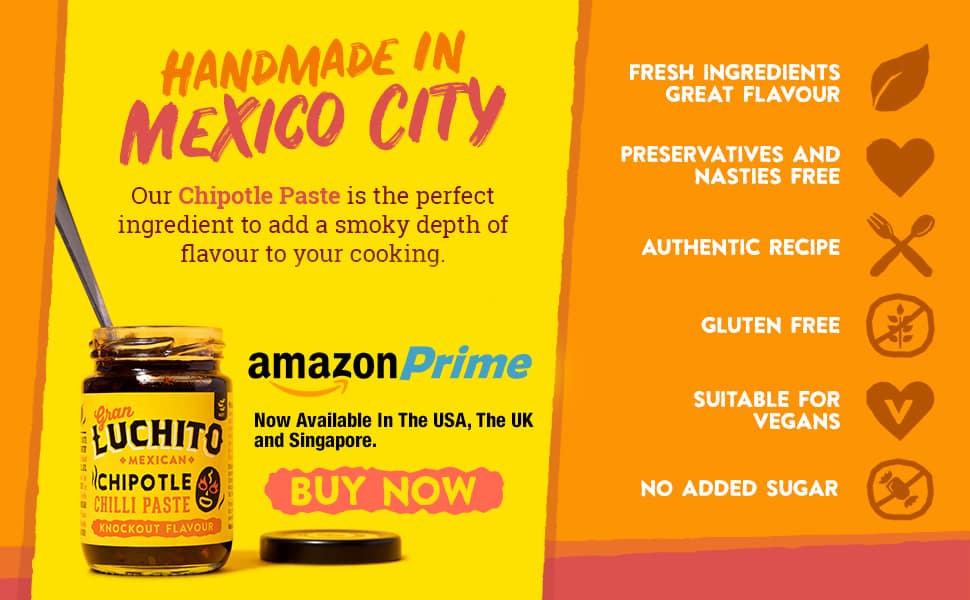 ---
---
7. Yelapa
---
8.

Puerto

Escondido
---
9. Huatulco 
Huatulco is located in the state of Oaxaca, a few miles south of Puerto Escondido. It stretches out over 22 miles of coastline between the Coyula and Copalito rivers. It's a relatively young development, planned by Mexico's National Tourism Fund, FONATOUR, with the aim to create a tourist resort area.
The result is a destination with high-end all-inclusive resorts and world-class beaches nestled in protected coves backed by thick jungle on the Sierra Madre Mountain. In contrast to its neighbour Puerto Escondido, the bays here are protected, which makes the pristine waters perfect for swimming, and more enjoyable for visitors and locals. Huatulco is also considered one of the most sustainable destinations. In 2005, the protected area of the Bays National Park was awarded the Green Globe International Certification as a sustainable tourist area. One prominent culinary highlight in Huatulco is Mole.
---
As you can see from our Guide To Pacific Coast Mexico, the country has so much to offer and it's waiting for you to come and explore. Have you already explored some of these places? Let us know what you think.
Check out our other blogs in the Pacific Coast region: