When you think Cancun, white sandy beaches, amazing food and great hotels are for every budget and make for a fab beach holiday. Check out our 2019 Cancun Travel Guide for what to do, where to stay, eat and drink in one of Mexico's most popular beach destinations.
It is possible in Cancun to pay in USD and EUR
Even though it might seem unusual, in Cancun you can often pay in United States Dollars and/or Euros. However, always make sure you have Mexican pesos available to pay in local shops, markets, and restaurants.
When Is Hurrican Season In Cancun
Hurricane season is from July to October. Plan your next trip to Cancun between mid-November and June. This will guarantee you a sun tan and a well-deserved postcard landscape every day of your stay.

Things to do in Cancun
Dive in an Underwater Museum

Finally on our things to do in the Yucatán is MUSA which stands for "Museo Subacuático de Arte". MUSA is an underwater art museum and includes more than 500 permanent life-sized and monumental sculptures. It's probably one of the most ambitious underwater projects in the world. It aims to create awareness on the interaction between art and environmental science. Diving is the best way to explore the spectacular 420sq meters area, and with its shallow 8m depth. Many dive shops either in Cancun or Isla Mujeres organise this trip.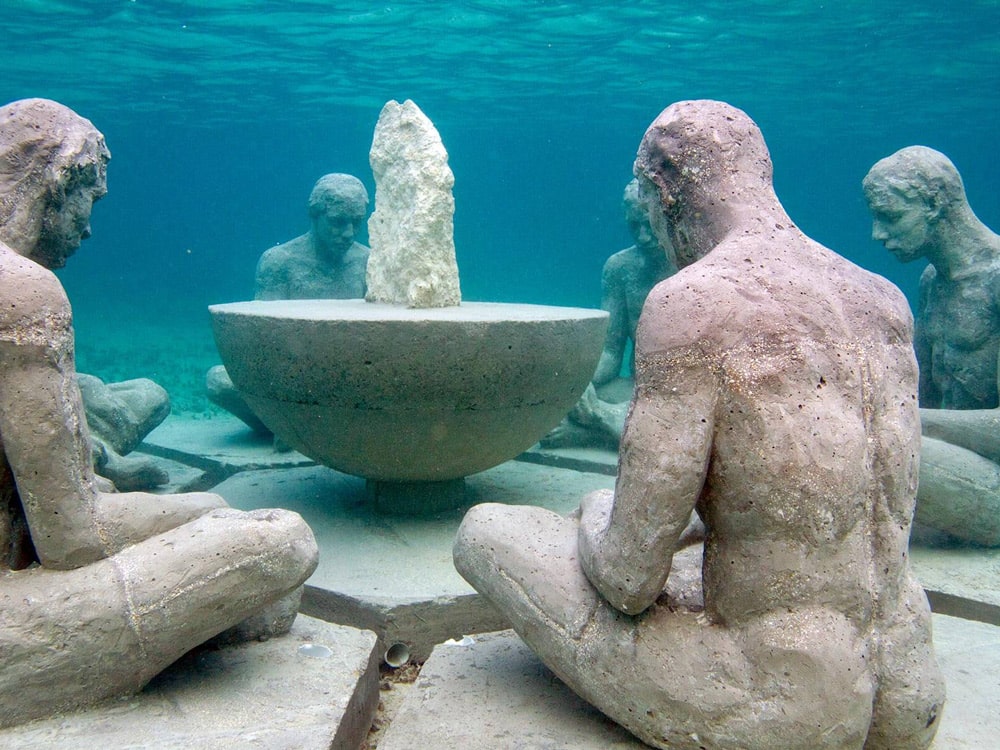 Experience an authentic Mayan ball game

Ever wondered what a Mayan ball game looked like or what was purpose of it? During the Mayan era, the local tribes used to implement the ritual of the Pok ta Pok, known in English as "ball game", in order to promote the movement of the stars and to achieve the victory of the sun over the moon. You can see a live recreation of this ancient ritual at the parks of Xcaret and Xel-Ha.
---
Dance The Night Away At The Coco Bongo
The party lovers won't be disappointed either.Cancun has always been known as the party hub of the Riviera Maya and it still holds that title. Among the many nightclubs, the Coco Bongo naturally stands out, with its extraordinary shows. The skillful local performers impersonate the most famous artists in the world, from Madonna to Michael Jackson, to Queen and many more.
Where To Eat In Cancun
Taquería Coapeñitos
This taquería is a simple, yet an authentic place that is perfect for savouring "real" Mexican tacos. Locals and foreigners love Taquería Coapeñitos due to its laid-back ambience, flawless service, and its wide variety of tacos and home-made salsas.
---
Va Q' Va
Located in downtown Cancun, Va Q' Va is an off-the-beaten-path restaurant worthy of a visit. If you want to savour authentic Mexican seafood, this restaurant in Cancun is definitely the place to be. Do not forget to try its delightful ceviche and its exquisite beer based micheladas.
Surfin Burrito
If you are looking for a laid-back place, we recommend Surfin' Burrito, a combination of a Mexican and American bar in the middle of Cancun.
Where To Stay In Cancun
Hotel Riu Cancun
This all-inclusive hotel in Cancun is set on a white sand beach with rooms that overlook the dreamy, turquoise Mexican Caribbean waters. Its Mediterranean architectural style stands out amongst the other hotels, as well as its unbeatable location. You'll be perfectly positioned for shopping, restaurants, and local bars.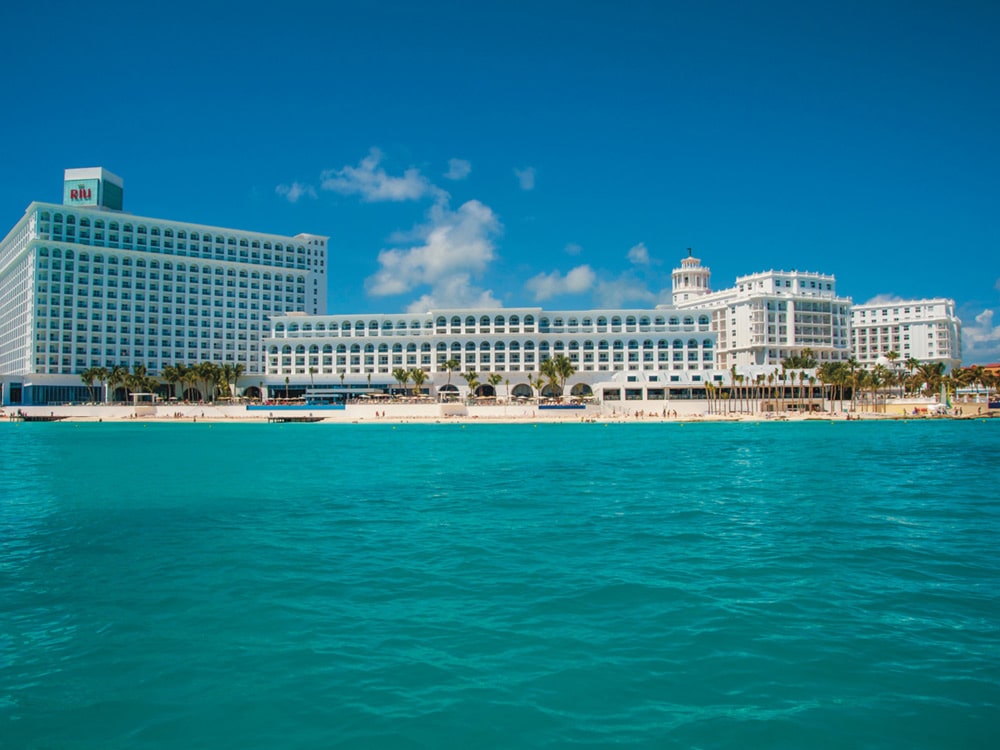 ---
Le Blanc Spa Resort Cancun
Le Blanc is a fab choice in Cancun. Located in the Northern part of Cancun's Hotel Zone, Le Blanc Spa Resort has a minimalist style. Complete with Butler services and BVLGARI designer toiletries in every room. For the most dazzling views of the Caribbean Sea, make sure to book one of the rooms in the upper floors. And don't forget to reserve at least one day to indulge yourself at the BlancSpa – pure bliss.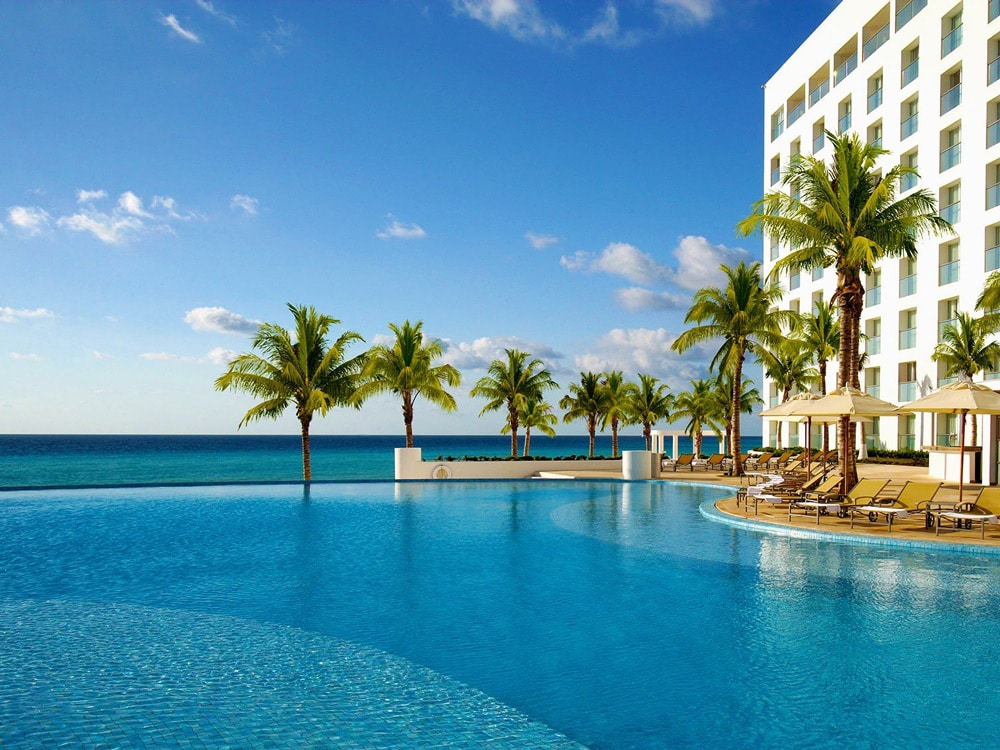 ---
Secrets The Vine Cancun
This beachfront paradise deserves a special mention due to its adult-only policy, décor, and incredible food. It has a sense of privacy and seclusion that make it the perfect place for honeymooners. With romantic views of the Caribbean, Cancun skyline, and Nichupté Lagoon, it's the perfect place to unwind and connect.
Our recommended travel tips and hacks…
3. Wake up before everybody else does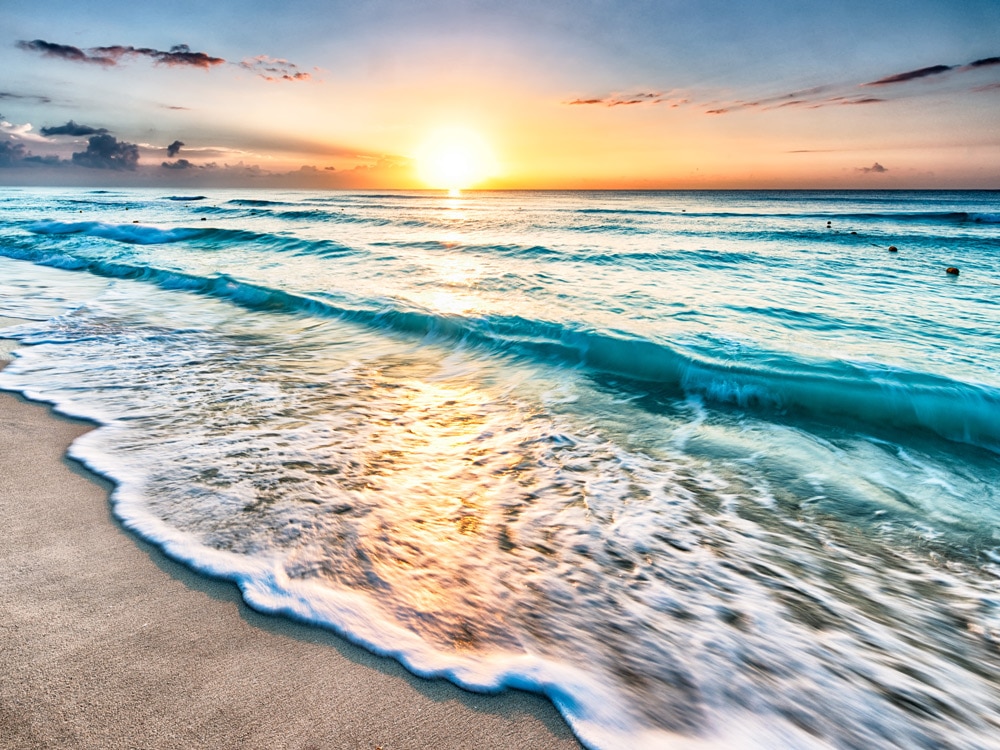 If you want to avoid the massive tourist crowds and queues at the local attractions, make sure you always wake up early enough.
4. Save money by staying in an all-inclusive hotel in Cancun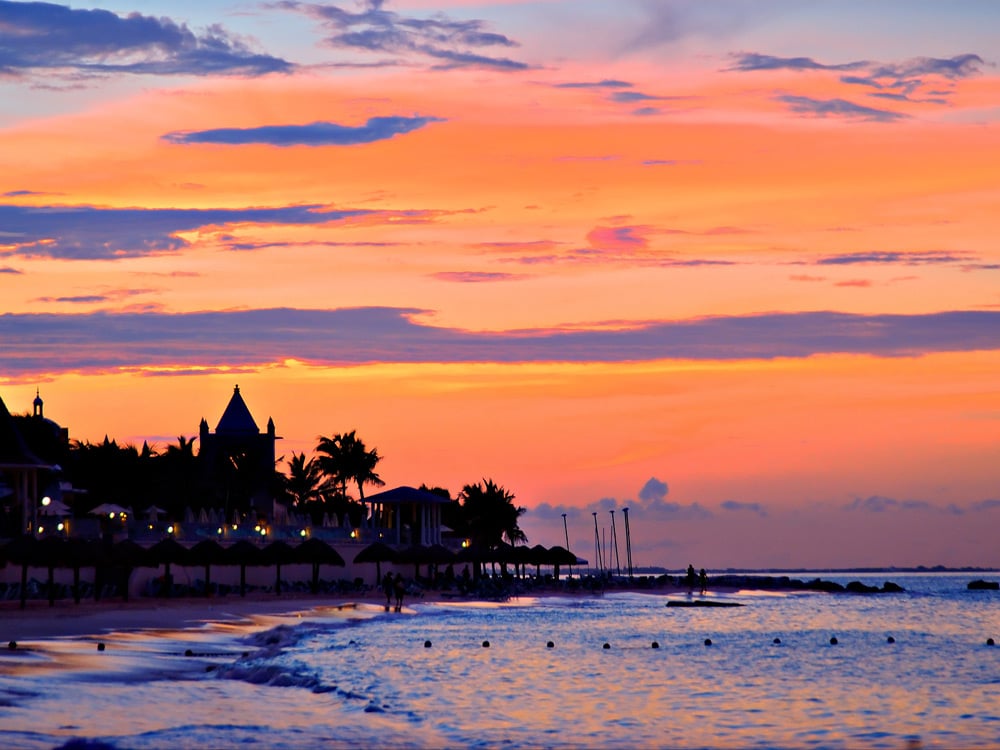 For a good balance between the perks of staying in a luxury hotel or resort without the cost, we recommend booking at a mid-range all-inclusive hotel. This will save you loads of money on food and drink.
5. Avoid tourist scams in Cancun
Many of them (pickpockets, fraudulent travel agencies, etc.) are the same as any other tourist destination. However, the time-sharing scam is a big one for tourists who stay at big hotel chains in Cancun. The hotel agents will ask you to borrow "a few minutes of your time" in order to get you to meet the latest time-share properties from the hotel in exchange for complimentary food, beverages, free activities or crazy discounts at local places. If you accept to do so, those "few minutes of your time" will eventually turn into losing up to 3 to 6 hours of your day, trapped with some agent who wants to sell you something you do not want to buy. Remember: Neither a 10% discount nor a complimentary margarita is worth your valuable time.
6. Always shop local
Local business owners will always give you better prices compared to the big shopping chains. Additionally, you will get authentic and quality products.
So there you have it, our Travel Guide to Cancun. We hope we've inspired you to travel to Mexico. We would love to see your travels, don't forget to tag us on Instagram #granluchito!