Oaxaca is considered the cultural capital city of Mexico, and you will soon understand why. Brimming with art galleries, colonial buildings, museums of history and culture, the picturesque city attracts many visitors from all over the world. It has a fascinating blend of architectural styles from the colonial, pre-Hispanic, and modern, delicious food and exotic festivals. Interesting facts and history abound in Oaxaca.
Where To Stay In Oaxaca
Casa Oaxaca
Firstly, situated in an amazing location in the heart of Oaxaca, the sister hotel of the amazing Casa Oaxaca restaurant is charming, understated and extremely comfortable. Quite simply, if you're headed to Oaxaca you have to stay here but book early as the hotel only has seven rooms!
---
Where To Eat In Oaxaca
The city of Oaxaca is brimming with culture, art and so many things to do. You can get lost in its beauty by strolling around the historical centre among art galleries, churches and museums. But as the 'foodie capital' of Mexico, the number one highlight in the city are the restaurants. From fine dining at Casa Oaxaca to eating Tamales on the street corner, Oaxacan Cusine is so varied and tasty. To help you choose here is our rundown of the best restaurants in Oaxaca.
Casa Oaxaca
Casa Oaxaca is one of our favourite restaurants in all of Mexico. The spectacular views to the Cathedral from the rooftop certainly add to the charm of this restaurant. Sophisticated Mexican dining, great service and a generous menu in an intimate atmosphere make it the perfect place to dine. Be sure to try their stuffed poblano.
---
Los Danzantes
The elegant ambience and fine dishes masterly prepared are a delight to your palate and to your eyes. With a focus on supporting small local producers, you'll find the avocados and tomatoes are from down the road in Sola de Vega. It's the perfect place to celebrate a special anniversary or birthday. Odds are that you won't be left disappointed especially if you try their Mexican Steak!
---
Hierba Dulce
This is the dream place for vegan mexican. You can find many vegan variations of traditional tacos and other creative options to make your healthy diet more exciting. All the veggies are organic and they don't use any processed food. The lovely patio and the friendly service make this place even more special. Even if you are not vegan, you may well become one after eating here!
---
Things To Do In Oaxaca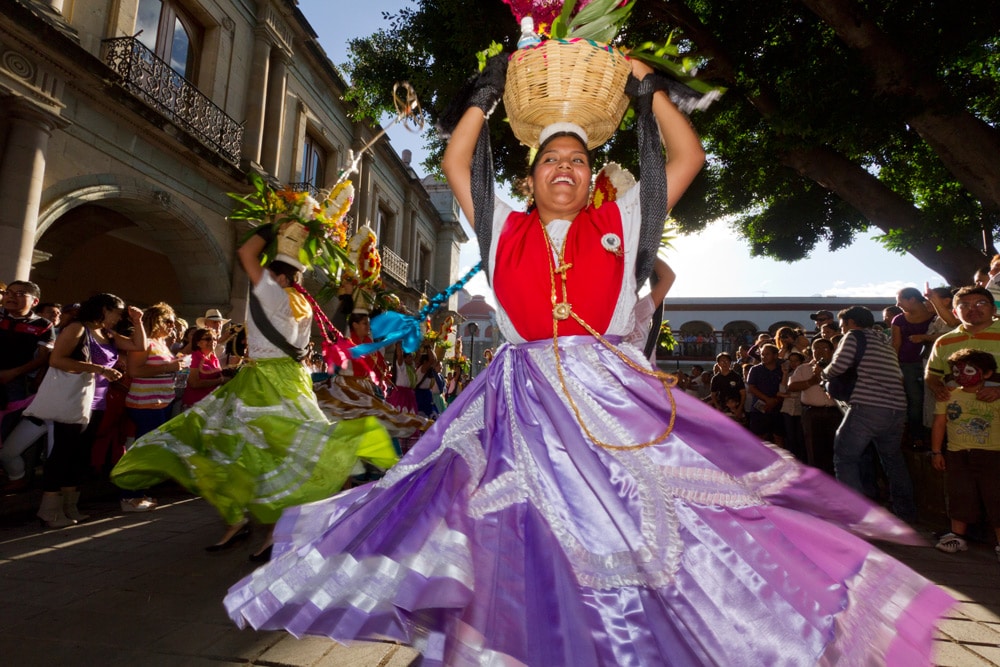 Oaxaca is also one of the Mexican States where the indigenous culture won over the colonisation and modern times. Old traditions shine through everyday life, in the food, the artefacts, the buildings and their festivities.
The surroundings of Oaxaca City also offer spectacular sites that you can visit on a day trip either on organised tours or on your own. In this post, we share the most interesting things to do in Oaxaca:
---
Get lost in the historical centre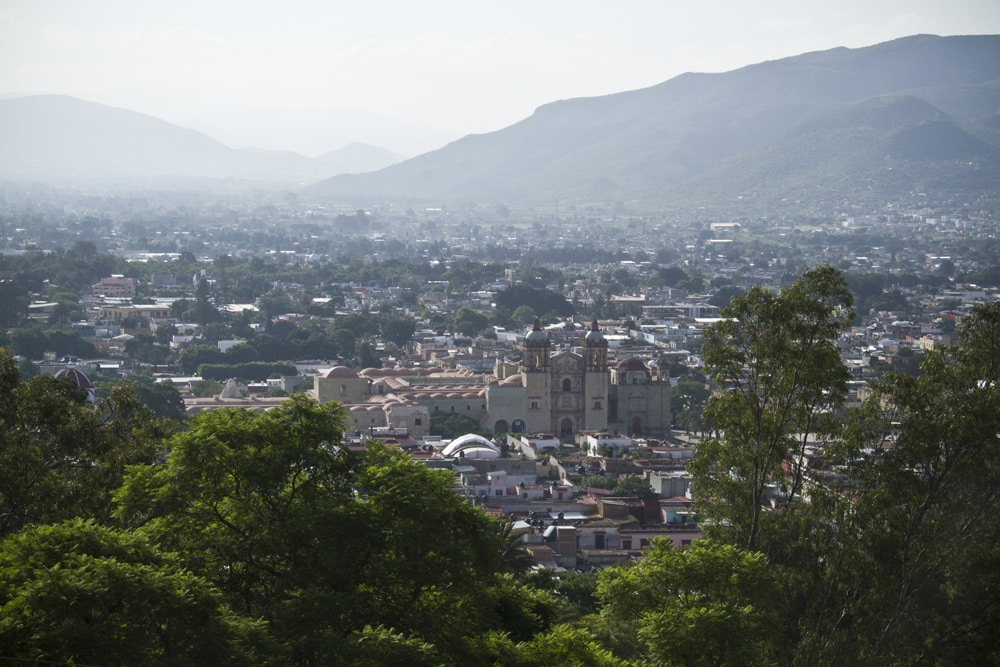 Walking around a city with no specific itinerary is a great way to familiarise yourself with a place and discover its hidden treasures, the best restaurants and shops.
From the "Plaza de la Costituciòn" down to the Santo Domingo Temple and the nearby roads you will be captured by the spectacular colonial buildings, the colourful textiles shops, the precious art galleries showcasing majestic works from the local artists and international painters who have made the inspiring Oaxaca their home.
---
Visit the Santo Domingo Temple
Even if you are not fond of churches and religious matters, this spectacular structure is definitely one of the highlights of Oaxaca city and worth a few hours of your time.
You can actually spend the entire day there as the ex-convent has multiple spaces to explore:
The opulent church of Santo Domingo, a perfect example of the 17thcentury baroque architecture and décor.

The cultural center, a huge museum which besides a rare beauty of its own, showcases 23 permanent exhibitions that offer a walk through the history of Oaxaca from pre-Hispanic times through the colonial period. Remember that it's closed on Monday, just like the majority of the museums in Mexico.

An exquisite and well organised Ethnobotanical garden where a very peculiar guided tour will show you the plants and their historical significance.

A prestigious library where you can have access to more than 30.000 books published between 1484 and 1940.
For those who are passionate about culture and history, this is definitely an unmissable thing to do in Oaxaca.
---
Visit the Graphic Arts Institute of Oaxaca
If you love art, this is where you need to stop by. The" Instituto de Artes Graficas" was founded by a Mexican artist, Francisco Toledo, and boasts numerous fine paintings from across Latin America, besides a cultural center and a library with many rare manuscripts and various local and international books on art that you can consult for free.
---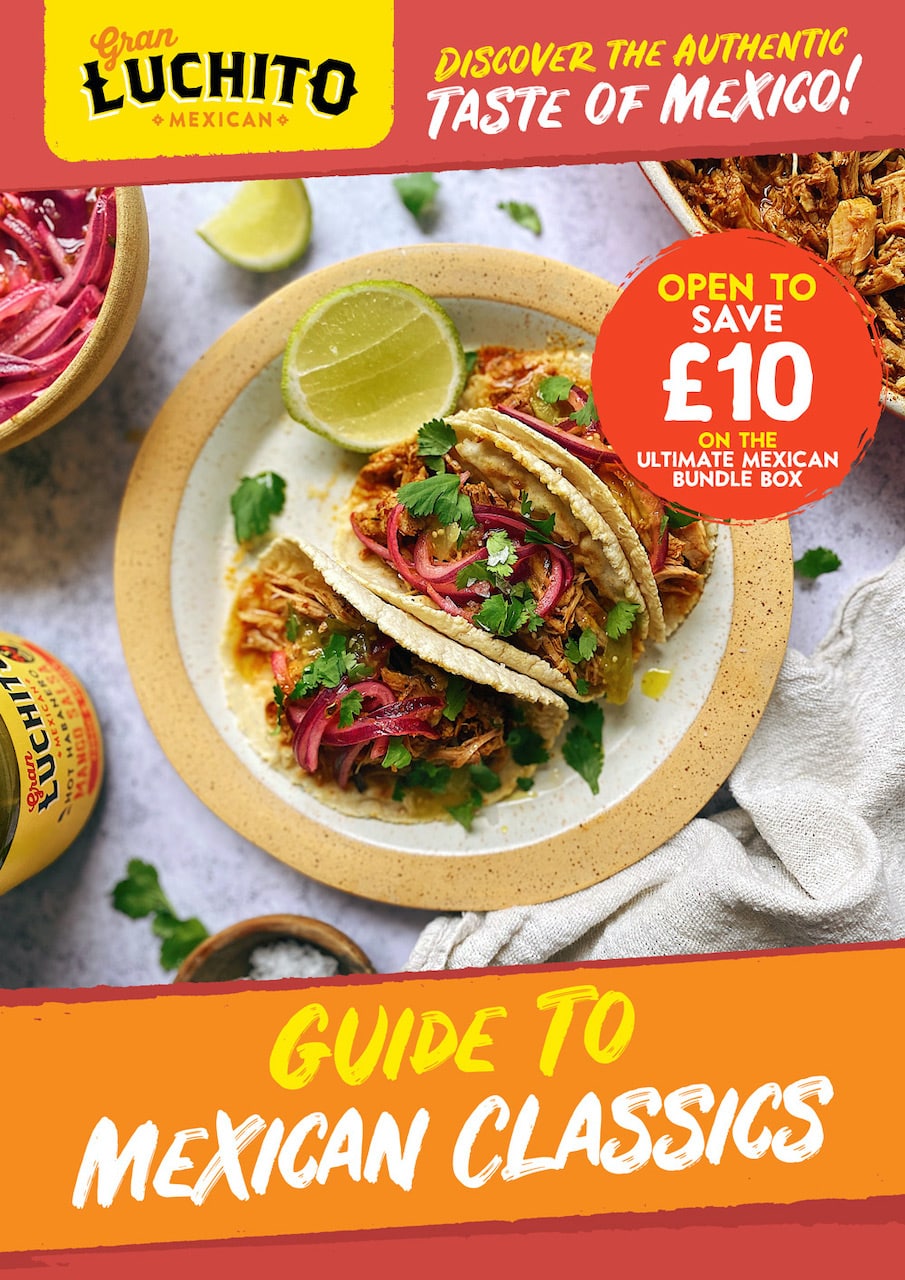 Sign Up To Download Our Free Guide To Mexican Classics
Free Mexican Cook Book

Save £10 On Our Ultimate Mexican Bundle Box  (UK Only)

Monthly Newsletters with our latest recipes and special offers
---
Visit Oaxaca Cathedral (The Cathedral of our Lady of Assumption) and the Zocalo (Plaza de la Constituciòn)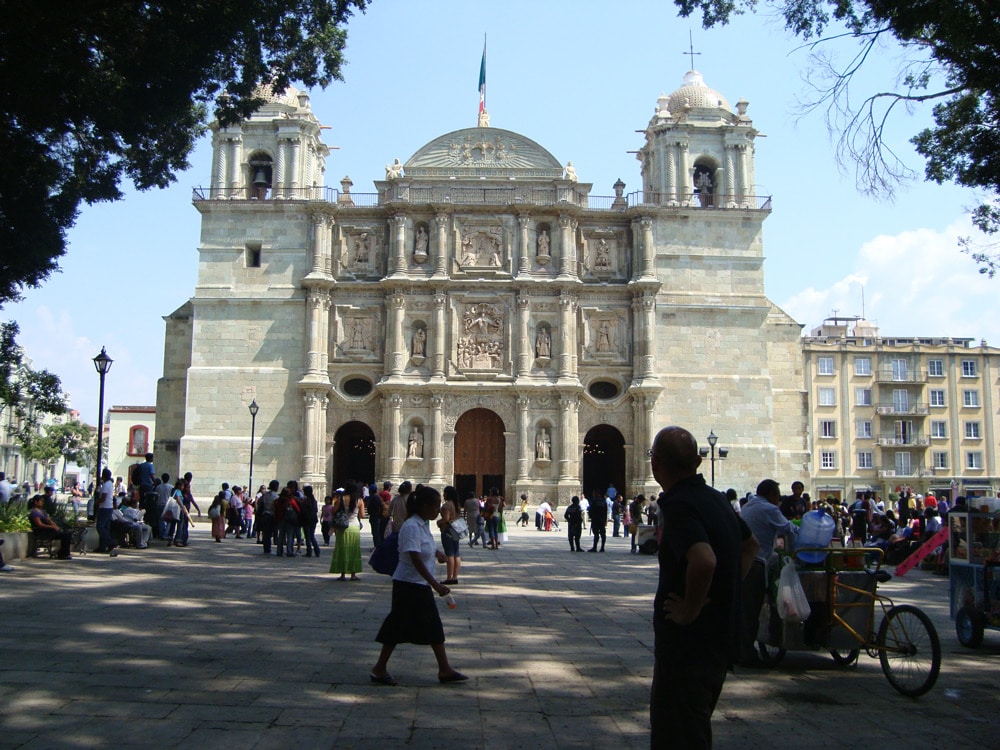 It took 200 years to build the sturdy Cathedral and is another stunning example of baroque architecture. After your visit, you might enjoy sitting in one of the touristy restaurant located around the Zocalo and enjoy a typical dish while watching a snapshot of local life going by.
---
Explore the local fashion trends in the artisan market and the local shops
Oaxacan textiles are among the most prestigious and the finest in Mexico. In the local shops and markets, you will be able to appreciate both precious original artifacts and more modern creations made by young local stylists who masterly fuse the ancient traditions with the modern style, creating new fashion trends.
---
Visit the archaeological site of Monte Alban
Located only a few kilometres west of Oaxaca is Monte Alban. Built on a manmade platform 400 meters above the Oaxaca valley, it is one of the most impressive pre-Hispanic cities discovered and brought back to life.
Besides its interesting history, you will also enjoy the spectacular views over the valley from the top of the temples. No worries, it's an easy climb, only a few steps high. There are public buses that go there, but we recommend an organised tour. It is certainly worth the money as a tour will include other interesting spots that are difficult to reach on your own especially if you are short on time.
---
Explore the spectacular petrified waterfall Hierve al aqua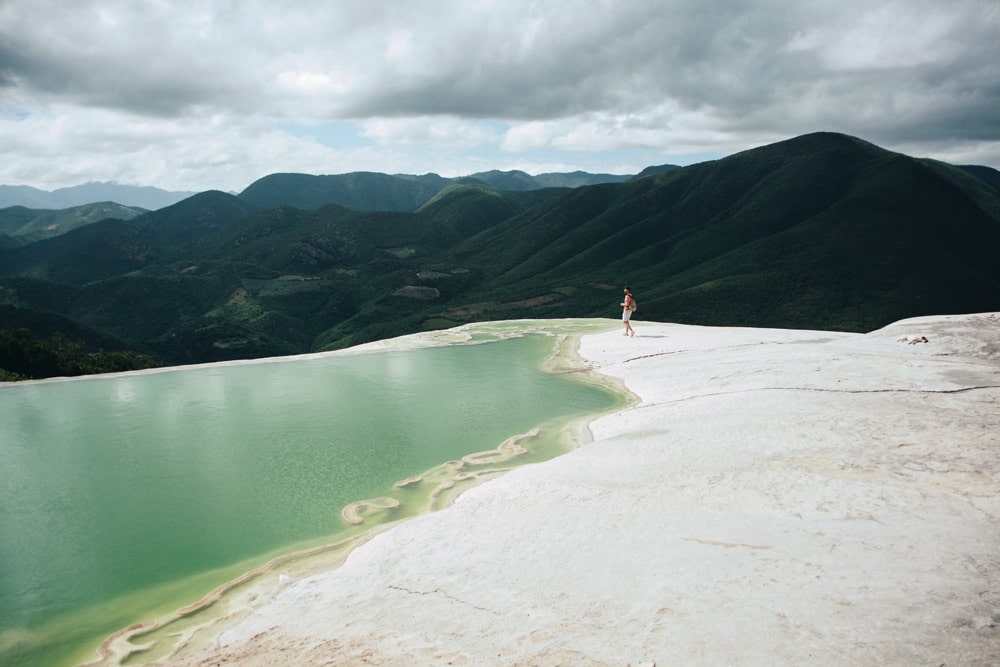 This spectacular natural monument is an unmissable spot, and we recommend including it in your to-do list for Oaxaca. It's a set of natural rock formations that resembles a petrified waterfall. You can even swim if the freezing water doesn't put you off and the views are breathtaking. There is also a very easy hiking trail that goes around the "waterfall" from up top, down to the bottom where you can admire the massive white limestone formation from many different angles. A playground for photographers and nature lovers.
You can book an organised tour which will include other interesting sites such as El Tule tree and Mitla archaeological site. The tour is definitely a good deal if you want to cover more sites in one day. However, you need to keep in mind that in this way you will be together with a huge crowd because all the tours would gather there at the same time. It might spoil the magic of the place and your pictures.
To avoid the crowds, we recommend you leave early morning from Oaxaca on a public bus. That way you will arrive before the groups come. Even better, you can rent a cabaña and spend the night there.
Now that you know what you cannot miss in Oaxaca, you only need to book your trip! We hope you enjoy, and if you make it to Oaxaca we would love to see your trip. Be sure to tag us #granluchito.
---
Some More Popular Blogs You May Also Like: