The city of Oaxaca is brimming with culture, art and so many things to do. We love getting lost in its beauty strolling around the historical centre among art galleries, churches and museums. Oaxaca has more to offer – it is also one of the top foodie regions in Mexico. If you are lucky enough to visit Oaxaca, here's an overview of the typical Oaxacan cuisine that you have to try. 'Oaxaca Al Gusto: An Infinite Gastronomy' is also well worth a read!
Oaxacan Cuisine
---
Mole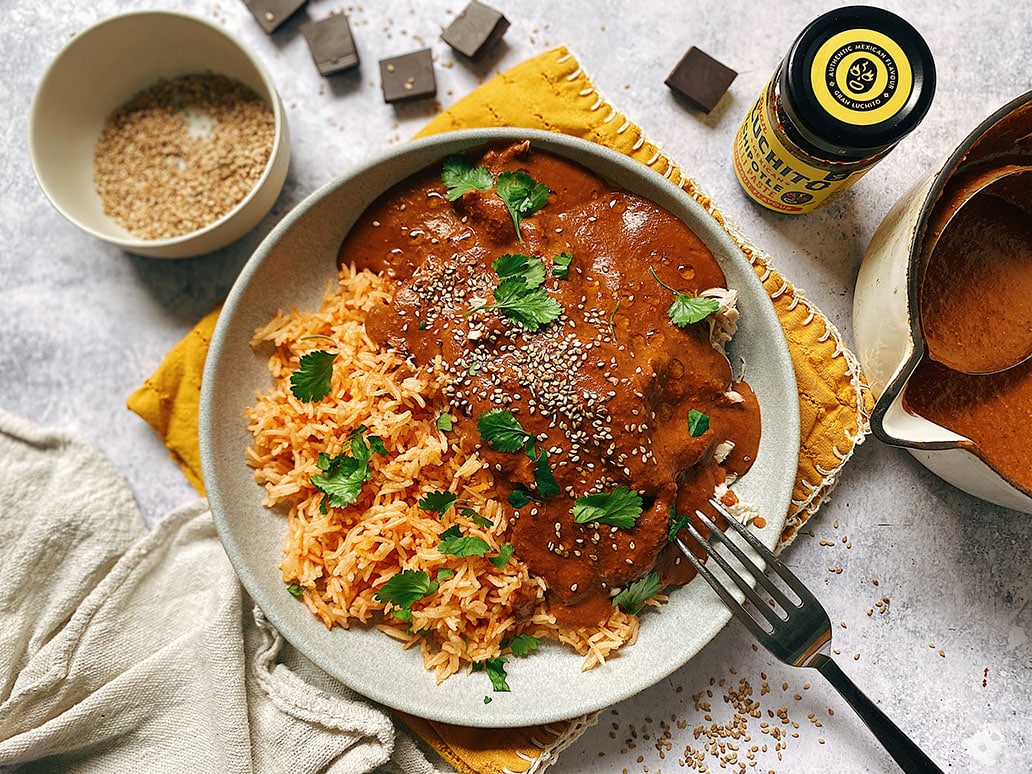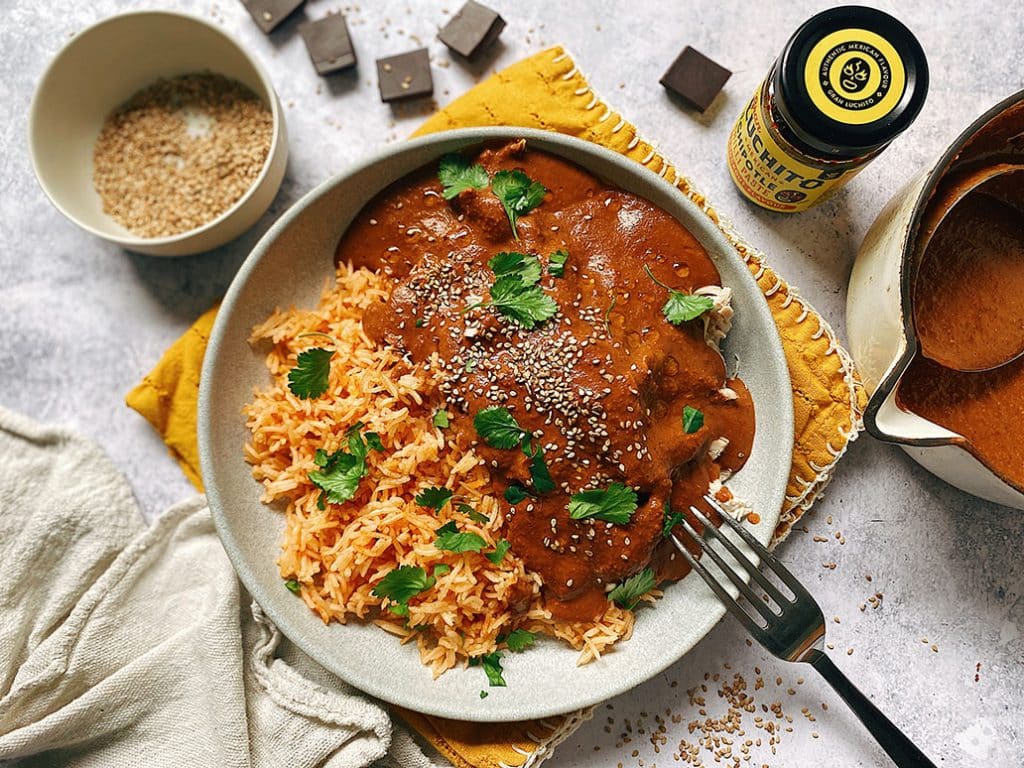 First on our list of Oaxacan cuisine, we have Oaxacan Mole. It comes in many different flavours and colours – 8 varieties in all just in Oaxaca. You will also find Mole in Puebla another foodie Mexican city. Made of over 30 ingredients including a good quantity of unsweetened dark chocolate another thing Oaxaca is famous also. You will find Mole served with different kinds of meat. We were so inspired we came up with our own mole recipe.
Chapulines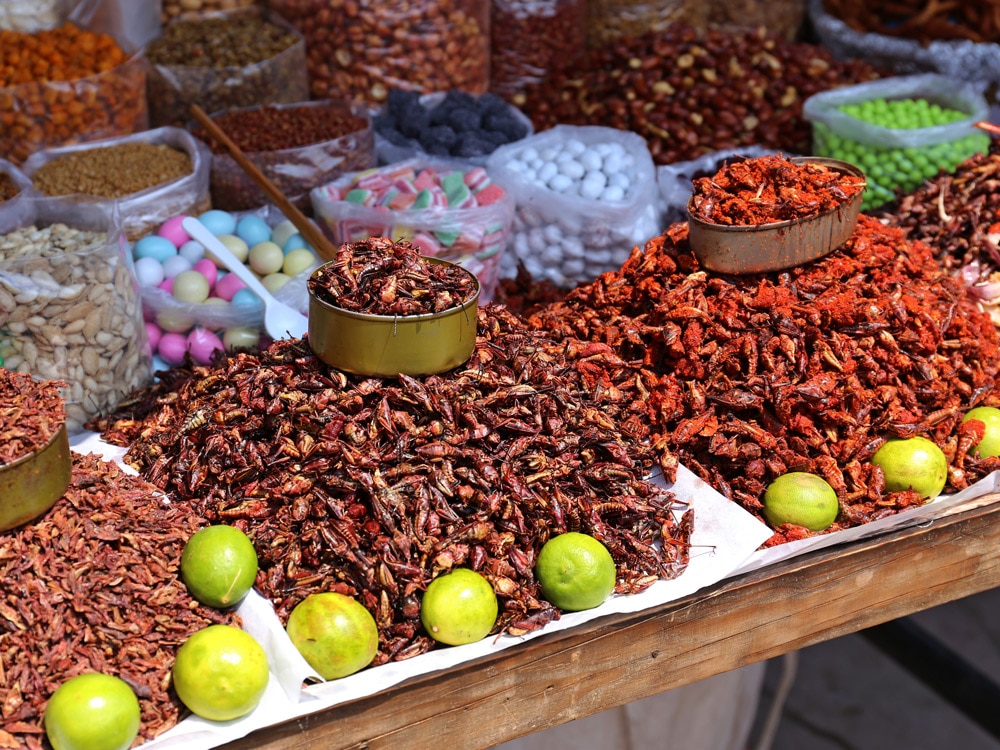 For the more adventurous, we recommend trying chapulines (translated: fried grasshoppers)! They are crunchy, savoury and we think that when flavoured with chilli they are surprisingly a bit addictive!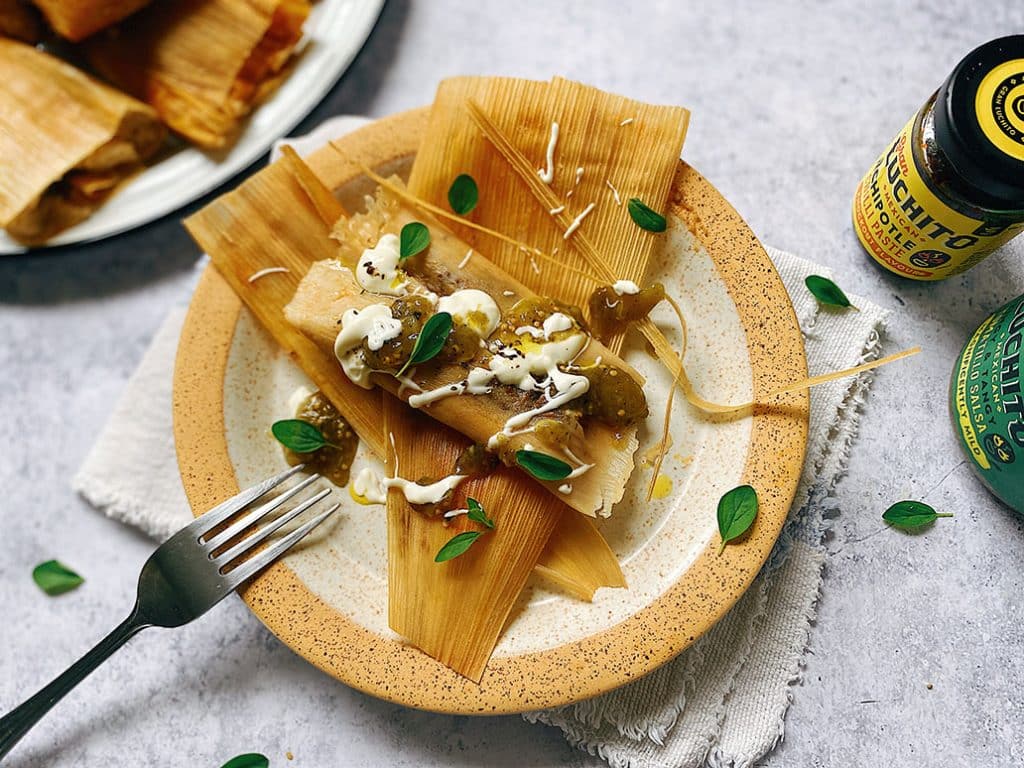 In Oaxaca, tamales differ from those you find in other regions of Mexico, because Oaxacans wrap their tamales in banana leaves to lock in moisture. Made with fresh ground corn and stuffed with different ingredients such as chicken, veggies and refried beans.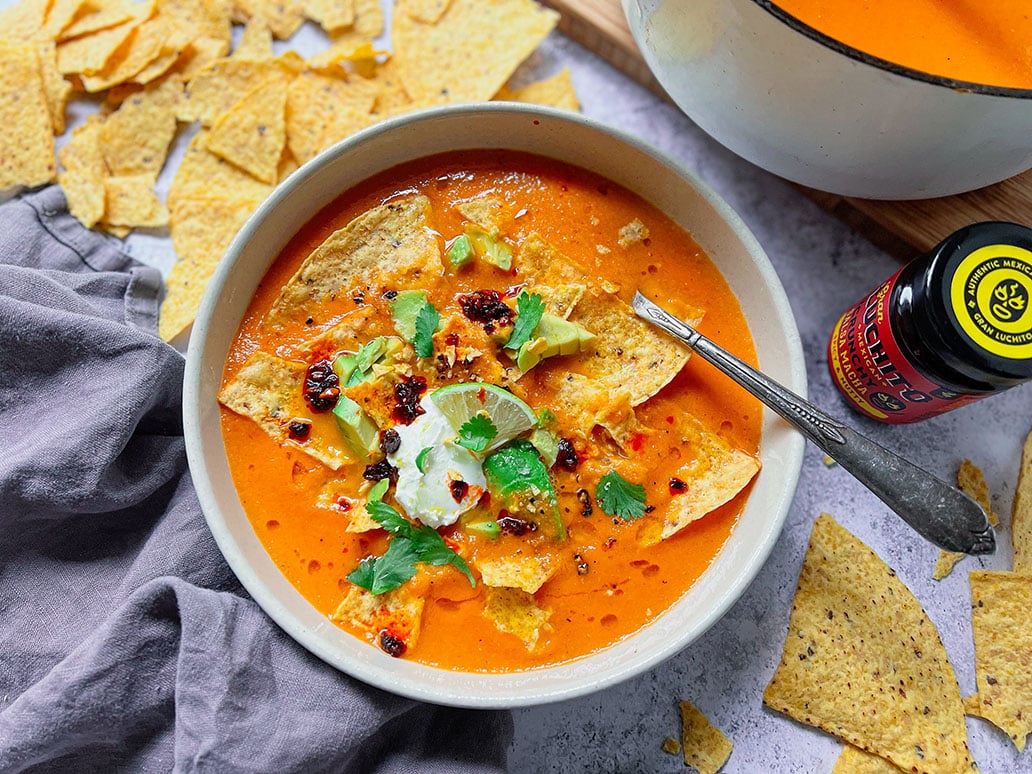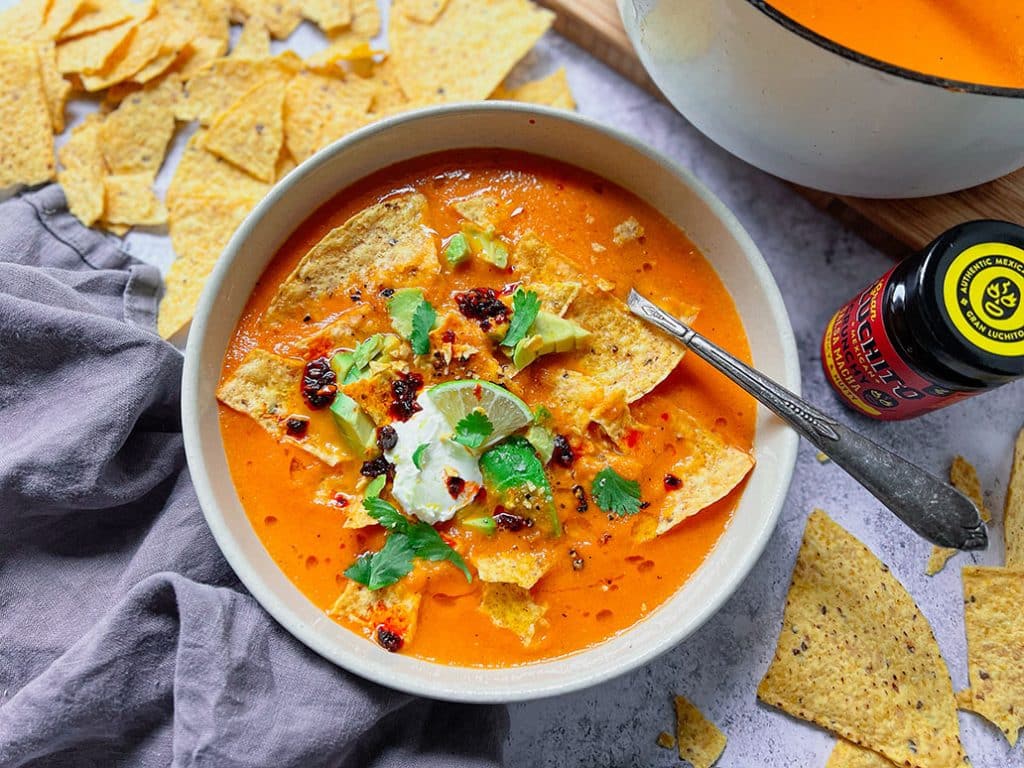 Oaxaca is also known its soups including this delicious Tortilla Soup and Mexican Chicken Soup. You may find them in other regions of Mexico, but they will have a completely different taste.
Tetelas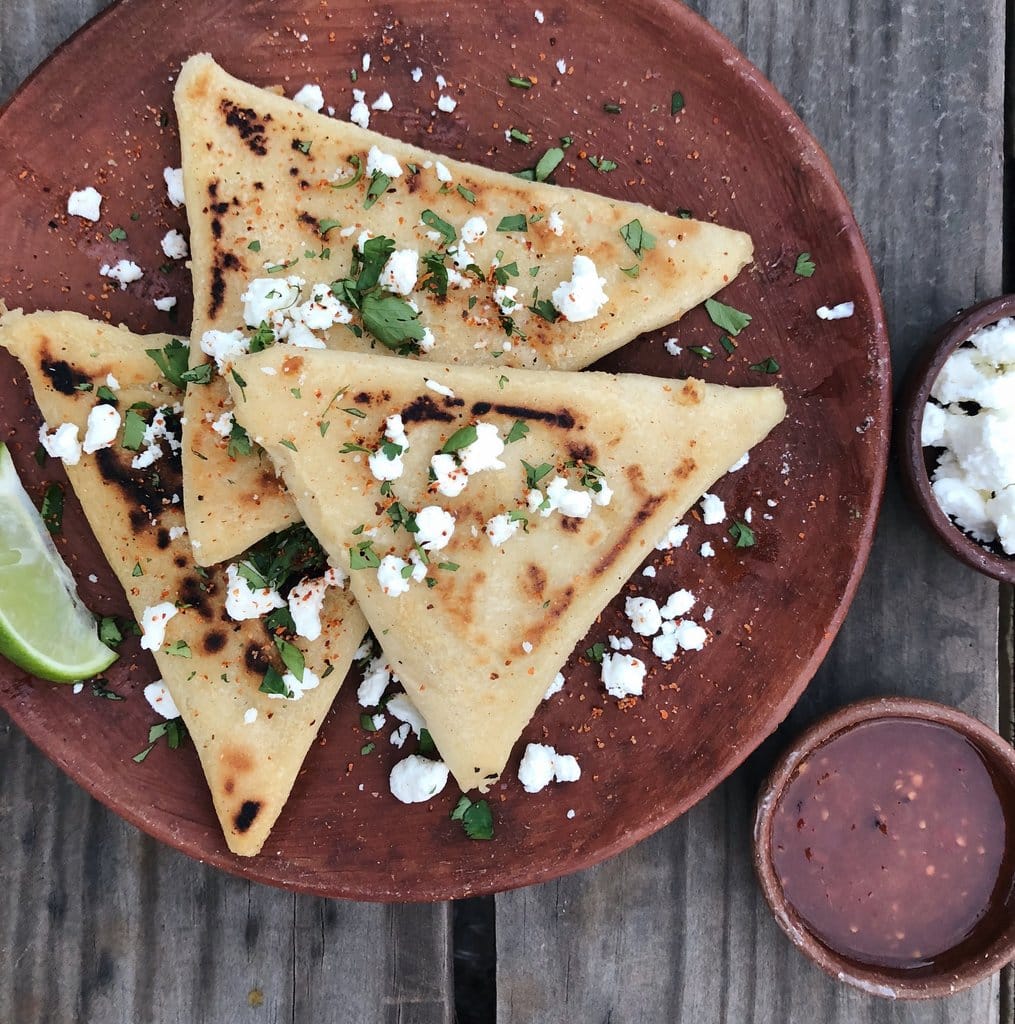 If you like quesadillas, let us introduce you to tetelas! Made with corn masa and triangle-shaped, you will find them stuffed with black beans and other various ingredients, and cooked on a griddle. They make for fun and tasty finger foods!
Tlayuda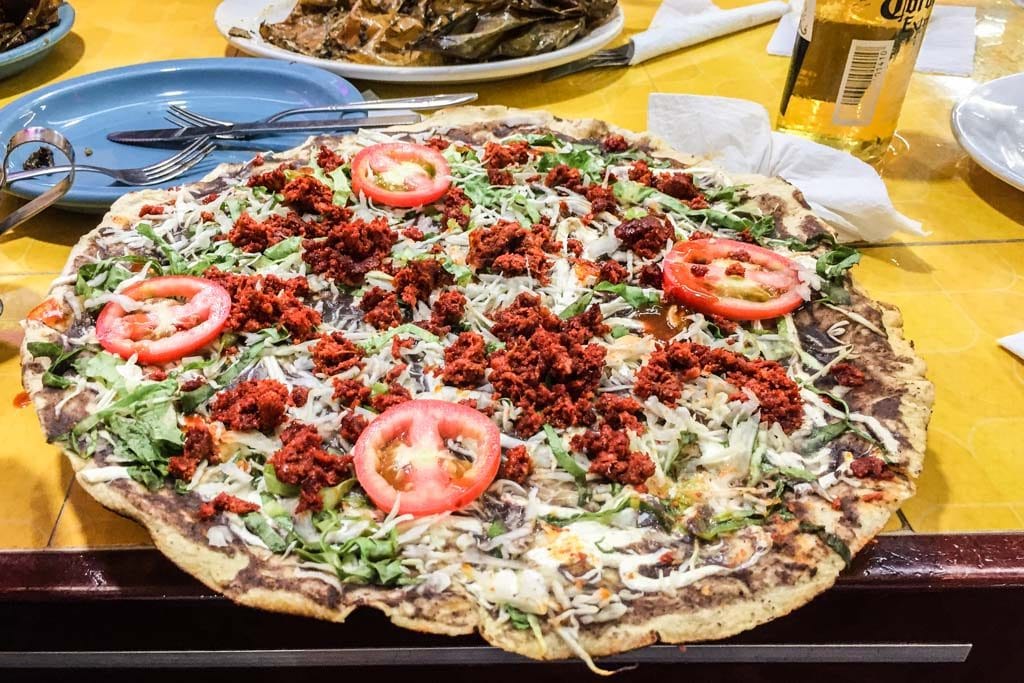 Tlayuda consists of a large, thin, crunchy, partially fried or toasted tortilla covered with a spread of refried beans, lettuce or cabbage, avocado, meat, Oaxaca cheese, and salsa.
Oaxaca Cheese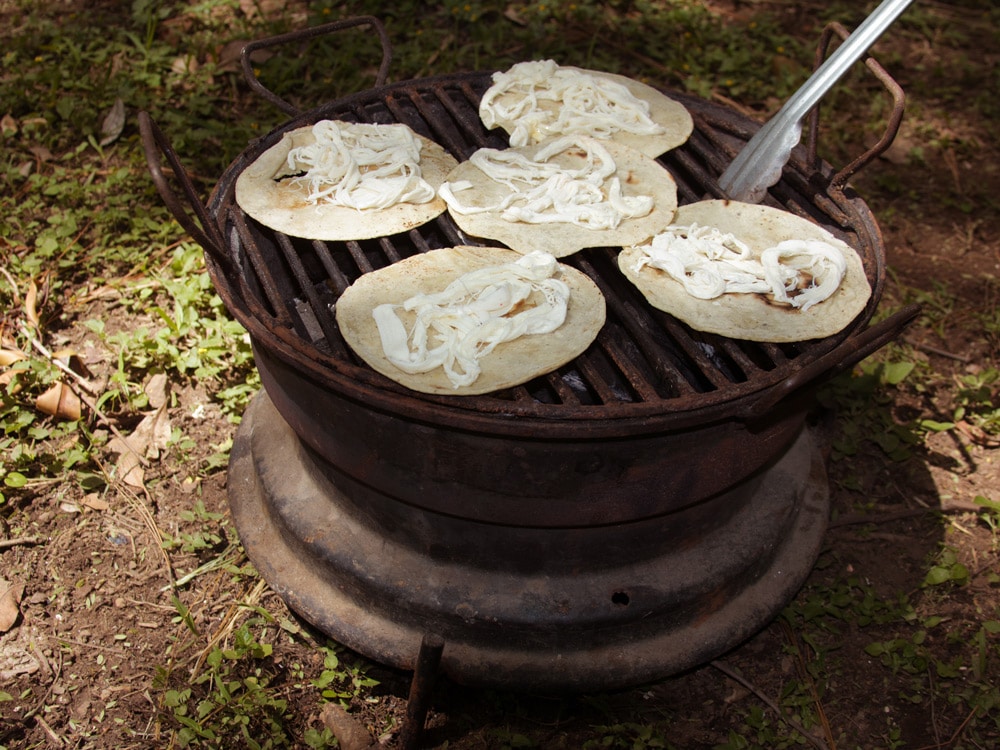 Next on our list of Oaxacan cuisine is Oaxaca cheese. You will find Oaxaca cheese in every Mexican supermarket. It is stringy, tender and a bit chewy. It is totally delicious in quesadillas, tacos, empanadas and soups.
Chocolate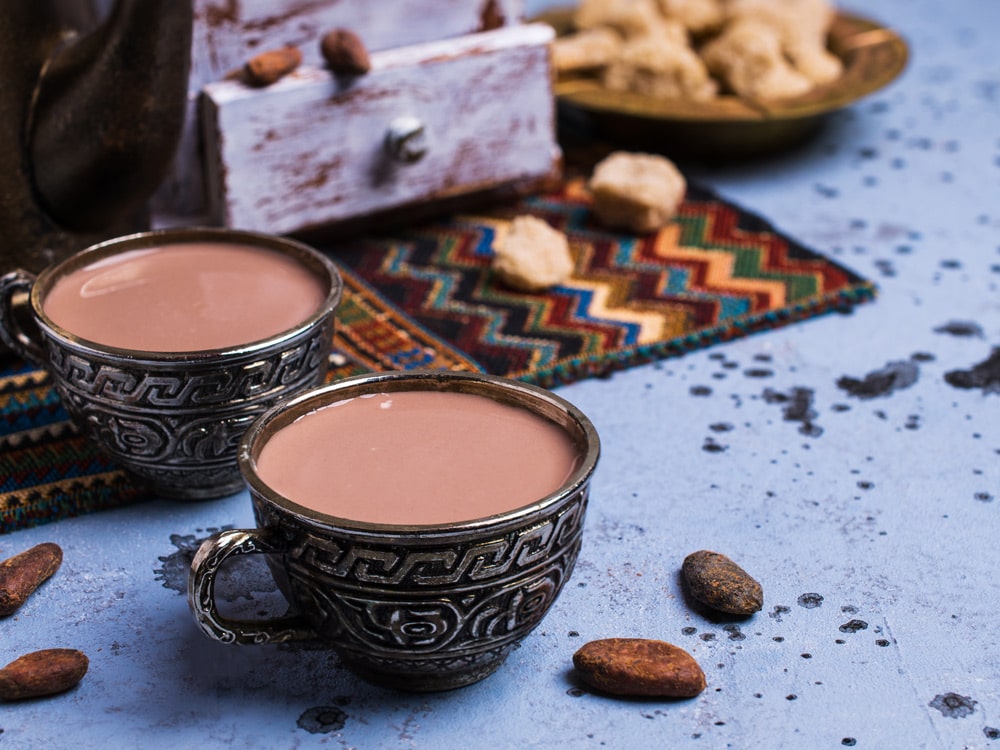 With so many varieties of mole, there is no surprise that Oaxaca is so well known for its artisanal chocolate. We recommend you try one of their delicious, thick chocolate drinks!
Mezcal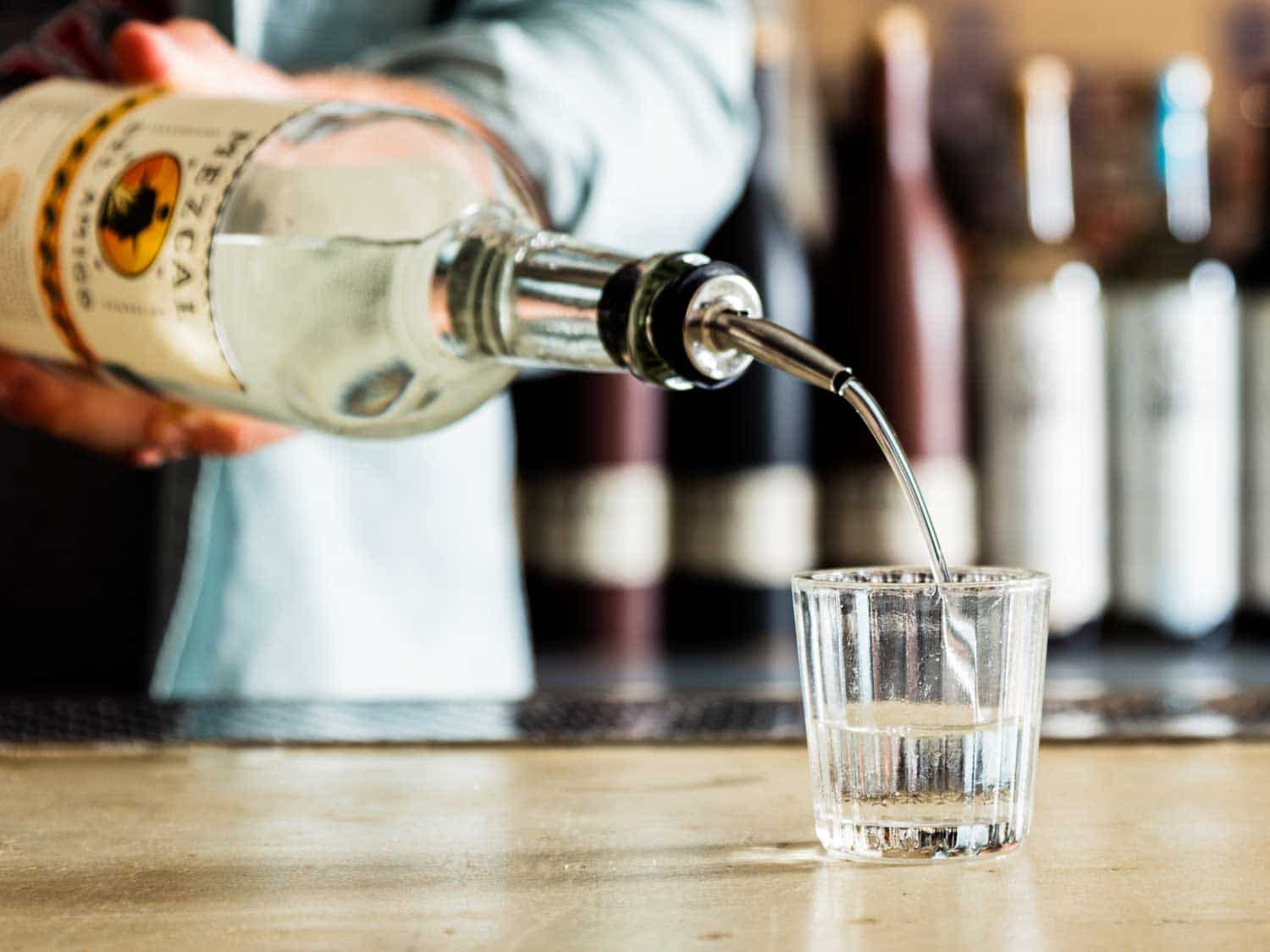 No list of Oaxacan cuisine would be complete without mentioning Mezcal! Mezcal has become known as tequila's smoky cousin. Produced in Oaxaca, Mezcal is now gaining ground on tequila in American bars. For more information on this increasingly popular drink, please visit our guide to Mezcal.