Estimated reading time: 11 minutes
Gran Luchito is very proud of its authentic Mexican flavour. But what exactly is authentic Mexican food? In our Beginner's Guide to Mexican Food we cover the staple ingredients of the Mexican diet including beans, rice and tortillas and some of the more familiar dishes – think burritos, fajitas, quesadillas and tacos. Here we cover some of the best authentic food we think you will find in Mexico. These are the authentic Mexican recipes that are steeped in history and tradition, artisanal, and take simple, fresh ingredients and transform them into the most delicious and interesting dishes!
So here's our low down on the very best authentic Mexican food :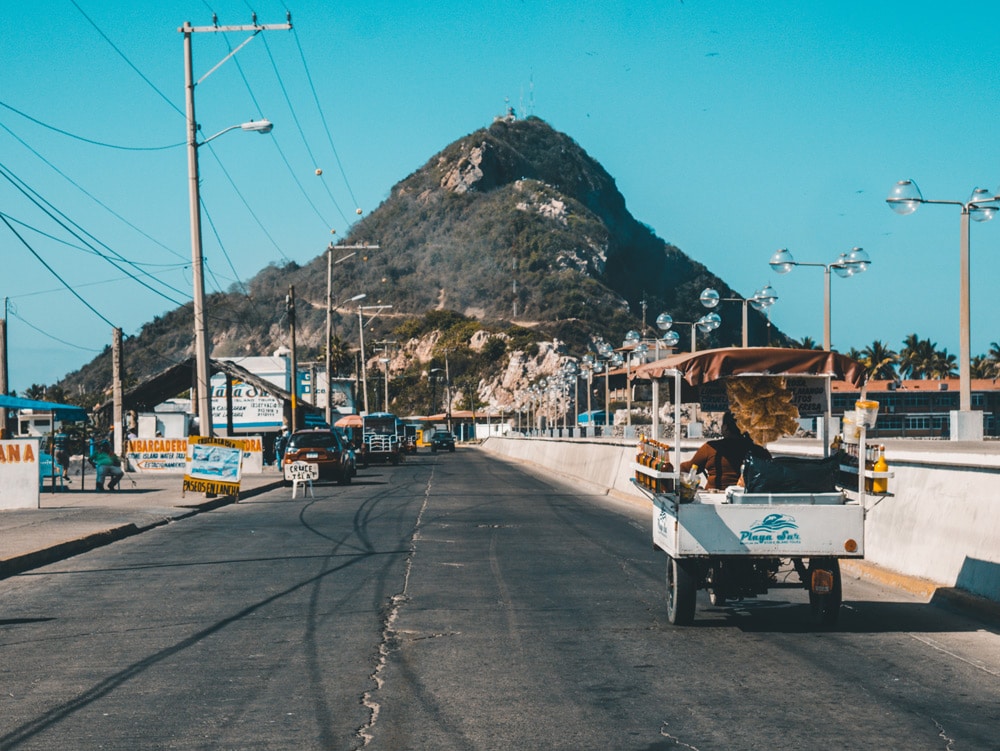 Street Food Vendor in Mazatlan Mexico
---
1.

Salsas and Guacamole
You will find salsas served with just about every meal in Mexico. Street stalls will always offer a range of delicious choices with staples including green salsa made with tomatillos; red salsa made with fresh tomatoes; Pico de Gallo (rooster's beak) made with fresh tomato, chilli & coriander; and, of course, guacamole made with lovely ripe avocados. Salsa in Mexico is typically quite spicy and who can blame them as they have so many wonderful chilli peppers to choose from.
---
2. Mexican Beans
Beans are cherished staples in Mexican homes, always prepared to accompany meals with their rich and comforting flavours. Refried beans, a classic favourite, are gently mashed and fried with onions and garlic, while Cantina beans retain their whole form, showcasing the natural beauty and hearty taste of the beans. Whether served as a side dish or used as a delicious base, beans add an essential element to the dining experience, infusing every bite with the authentic flavours of Mexico.
---
One of the most symbolic dishes in Mexico is Carnitas. Spanish settlers introduced pork into Mexican cuisine along with beef, sheep, chicken, goat, garlic, tomatoes, and rice. Carnitas originates from Michoacán in Mexico and translated means "little meats", referring to the little bite-sized crispy bits of meat that are braised and then fried. Carnitas is a dish in its own right but our favourite way to enjoy it is wrapped in tortillas.
---
Carne Asada (translation "grilled meats") is grilled thinly sliced steak you will often find as a filling in tacos and burritos in Mexico. What makes Carne Asada so delicious is the marinade made with lime juice which brings a fresh brightness and tenderises the meat.
---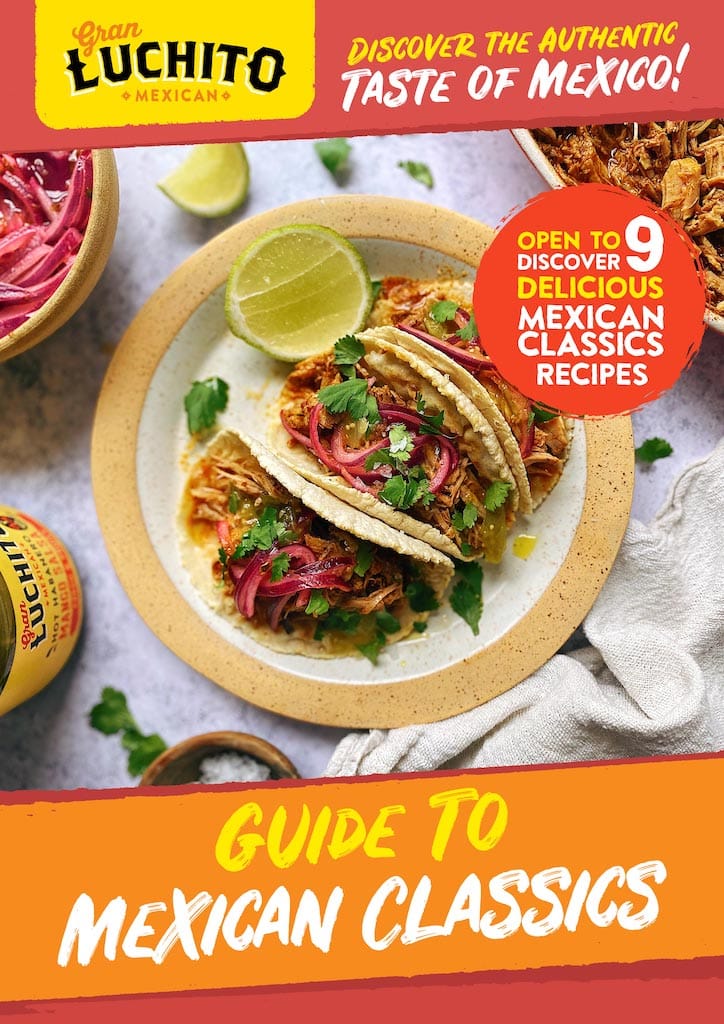 Sign Up To Download Our Free Guide To Mexican Classics
Free Mexican Cook Book

Monthly Newsletters with our latest recipes and special offers
---
Barbacoa, tender, slow-cooked beef or lamb, often features on the menu for special celebrations and occasions. Traditionally cooked in a hole in the ground, lined with rocks and filled with wood. The meat cooks in a pot on top along with chillies, garlic, onion and is covered with maguey leaves for extra flavour until tender. In our version, we modernised a traditional lamb barbacoa tacos recipe so that it cooks in the oven.
---
Pronounced po'sole, Pozole is a traditional broth-based soup made with hominy – a type of maize that is most commonly found in Latin America – and meat. This hearty soup embodies the rich heritage and flavours of Mexico.
The dish is often served with an array of garnishes, allowing each diner to customise their bowl according to personal taste preferences.
---
Pronounced MOE-lay and one of the most famous authentic Mexican dishes, Mole is a popular traditional Mexican chilli-based sauce. Like most things in Mexico due to its size, there are many regional variations. The most well-known are those from the southern regions of Oaxaca and Puebla and they include chocolate. Moles are notorious for their complexity to make and the high number of ingredients used to make them. If you have a few hours spare we recommend giving our chicken mole recipe a go!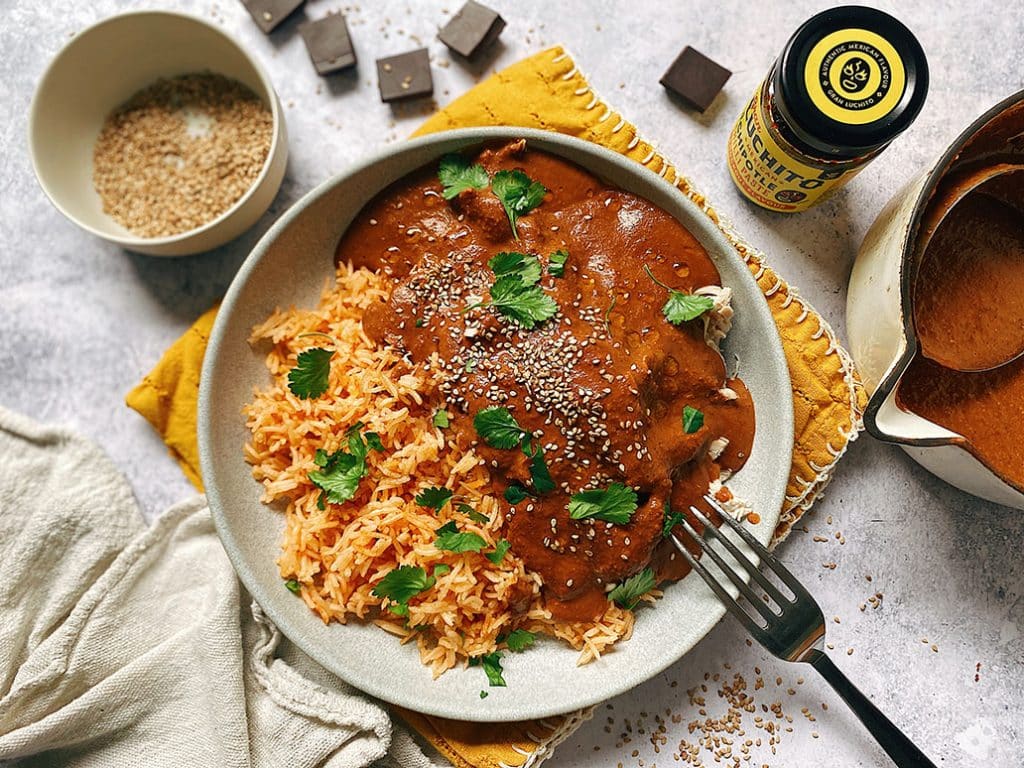 ---
Chilaquiles (pronounced chee-lah-kee-lehs) translated from Nahuatl language means "chillis" and "greens". A traditional Mexican breakfast dish, chilaquiles feature crispy tortillas simmered with salsa or mole sauce and topped with other accompaniments including cheese.
Additional toppings such as sliced onions, sour cream, or cilantro provide a burst of freshness.
---
Pork Pibil, traditionally from the Yucatán Peninsula, uses a Pib to cook the pork – the Mayan oven made with a hole in the ground lined with hot stones.
The marinade made with bitter oranges, spices, and annatto seeds which give the vibrant burnt orange colour to this dish brings the magic to this dish. Here is our Pork Pibil Tacos recipe.
---
10. Tostadas & Sopes
Tostadas are like a crunchy taco but flat. Using a comal (a smooth, flat griddle pan from Mexico), corn tortillas are heated until crispy. With a tasty and crunchy cracker-like base, you can top them with almost anything.
Similar to a tortilla, sopes tend to be softer and thicker and are frequently served with beans, sour cream, salsa, shredded lettuce, and sometimes meat. Our favourite tostada has to be the tuna tostada with crispy leeks like the ones you will find at Contramar in Mexico City – pure culinary heaven!
---
Some More Popular Blog You May Like: