Refried Beans
Beans are a staple in every Mexican home. They are normally served freshly cooked with their juices (like Gran Luchito Cantina Beans) or fried lightly with onion and garlic and then mashed into a delicious purée that goes well with almost everything.
Once you have refried beans made at home you can use them to make a variety of meals like molletes, burritos, or nachos. They can also be served with a Mexican breakfast, or as a side dish to your main meals. By far our favourite way to enjoy a refried beans recipe is simply served warm in a bowl, garnished with crumbled fresh cheese, a drizzle of sour cream, and accompanied by Gran Luchito Lightly Salted Tortilla Chips. These chips are best dipped into the tasty beans, like we do in this quick refried bean recipe.
The best thing about Gran Luchito Refried Beans, besides being delicious, is that we do all the hard work of soaking and cooking the beans for you. All you have to do is to warm them up at home and garnish them with your favorite things. A little cooking tip here is to add a bit of water when you warm them up to adjust the consistency and make them into a more dip-like texture. Don't know much about refried beans? Check out our blog What Are Refried Beans.
More Toppings Ideas:
Crispy bacon

Fried chorizo

Diced onion

Diced tomato

Chopped coriander

Shaved radish

Avocado slices

Sour cream

Greek yoghurt

Gran Luchito Salsa Macha

Feta cheese

Cotija cheese
Prep time

Cook time

Total time

Ideal for

Side or Snack

Make it

Mexican

Serves

3
Nutrition: Per serving
kcal 153
fat 5.4g
saturates 1.4g
carbs 20.9g
sugars 1.9g
fibre 0.6g
protein 5.3g
salt 0.57g
How to make it
Open the

Refried Beans

sachet and squeeze its contents into a small saucepan. Add 1/2 a cup of water and stir, then bring them to a simmer over medium heat. They're ready once the water is completely integrated and the beans are nice and warm.

Pour the hot beans into a nice bowl and garnish. Drizzle the sour cream on top, add the crumbled feta, red onion, cherry tomatoes, fresh jalapeno, and scatter coriander on top.

Serve warm with Lightly Salted Tortilla Chips on the side, ready to dip into your delicious authentic refried beans recipe.
What To Serve With Refried Beans
Serve this Mexican beans recipe as a starter or a side dish to any meal or with a hearty Mexican breakfast.
Serve them as a side dish with this Ropa Vieja recipe.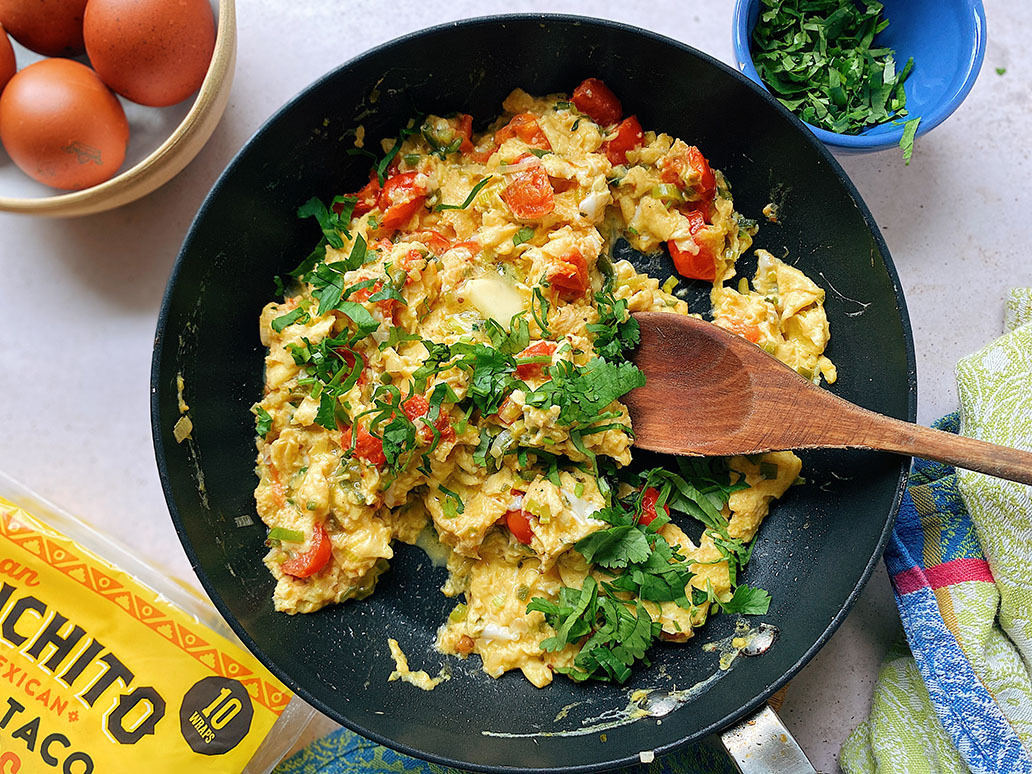 Or alongside these Mexican Scrambled Eggs.
Download Our Free Guide To Mexican Classics
Your free guide will be emailed to you immediately.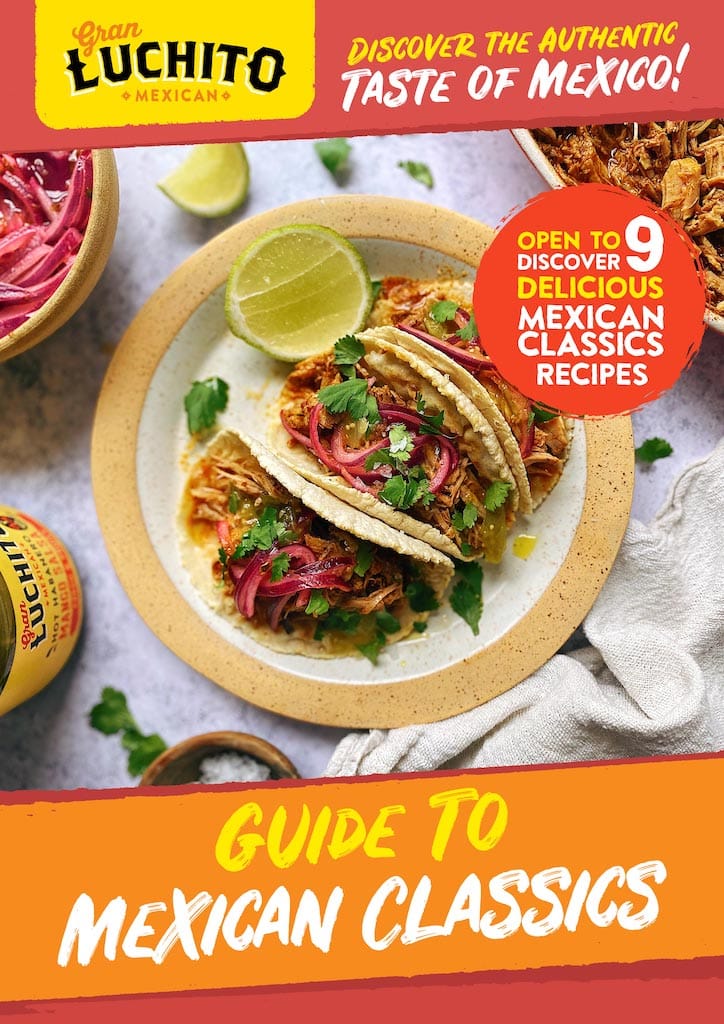 Similar Recipes You Might Like to Try
FAQs
Are refried beans healthy?
Our refried beans are gluten free, and a good source of nutrients like fibre, iron, magnesium, and zinc. In general though, when there is little or no added salt, refried beans are a healthy way to add protein, fibre and complex carbohydrates to your meals.
Can you freeze refried beans?
Yes you can, for up to 12 months! Freezing refried beans is a simple and practical solution for dealing with leftovers. All you need is an air-tight storage container.
What kind of beans are refried beans?
Traditionally, for Mexican style refried beans, pinto beans are used. But black beans are also wonderful prepared this way too. At Luchito for our refried beans, we use pinto beans.
Comments / Questions / Tips

Subscribe now for a free copy of the Gran Luchito e-cookbook filled with delicious, authentic Mexican recipes and join our mailing list for all the latest recipes, news and blog updates.

wpDiscuz