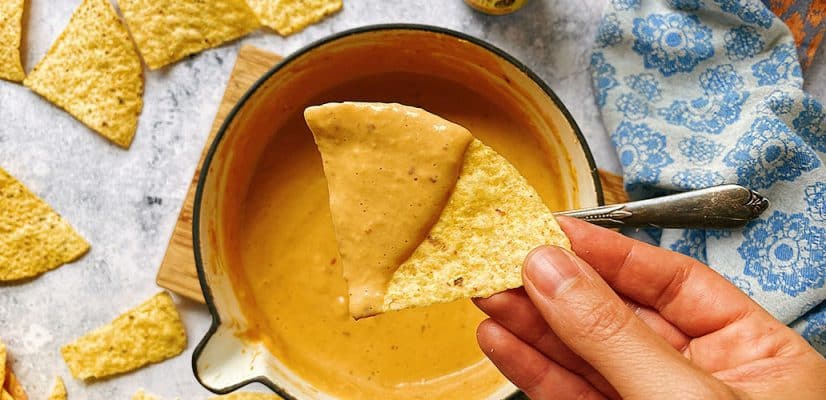 Nacho Cheese Sauce
Are you a fan of the nachos you get at the cinema covered in "cheese sauce"? You know, the stuff that you're not even sure if it's actually made of cheese but you don't really care, because all you want to do is to tuck in and enjoy it alongside a cold drink and a good film? Well yes, we thought you might be a fan, even though most of us wouldn't admit it. We've all enjoyed that combo more than once!
With that in mind, we thought it would be great to have a recipe for nacho cheese sauce (Queso) prepared with good ingredients. One that's easy to prepare at home and can be enjoyed either poured over a tasty tray of nachos or just as a nacho cheese dip with Gran Luchito Lightly Salted Tortilla Chips on the side.
To make your nacho cheese sauce recipe even better we stir some of our pantry favourite, Gran Luchito Chipotle Paste, into it to give it a slightly smoky and spicy taste. Enjoy!

---
Found On Amazon In United Kingdom and Germany.
---
Prep time

Cook time

Total time

Ideal for

Snack

Make it

Mexican

Serves

4
Nutrition: Per serving
kcal 258
fat 17g
saturates 7.9g
carbs 17g
sugars 3.1g
fibre 0.4g
protein 8.5g
salt 0.95g
How to make it
Add the oil into a medium saucepan and once it's hot enough you can add the onion and garlic. Fry gently until they soften.

Add the butter, and once it melts add the flour. Stir and let the flour, butter, and onion mixture cook for a minute. Pour in the milk and stir continuously until it gets slightly thicker in consistency, then remove from the heat.

Pour the creamy mixture into the blender and blend until smooth. Place the mixture back into the pan over a low heat. Stir in the Chipotle Paste and finally fold in the grated cheese. Stir, and let the cheese get completely integrated.
Once your cheese sauce is lovely and smooth remove it from the heat and serve alongside your Lightly Salted Tortillas Chips, or pour over your Nachos.

To reheat, simply place it back into a sauce pan and warm up until it turns soft again.
What To Serve With Nacho Cheese Sauce
Our tortilla chips of course! Or have the sauce drizzled over one of our delicious Nachos Recipes.
Either our Lightly Salted Tortilla Chips.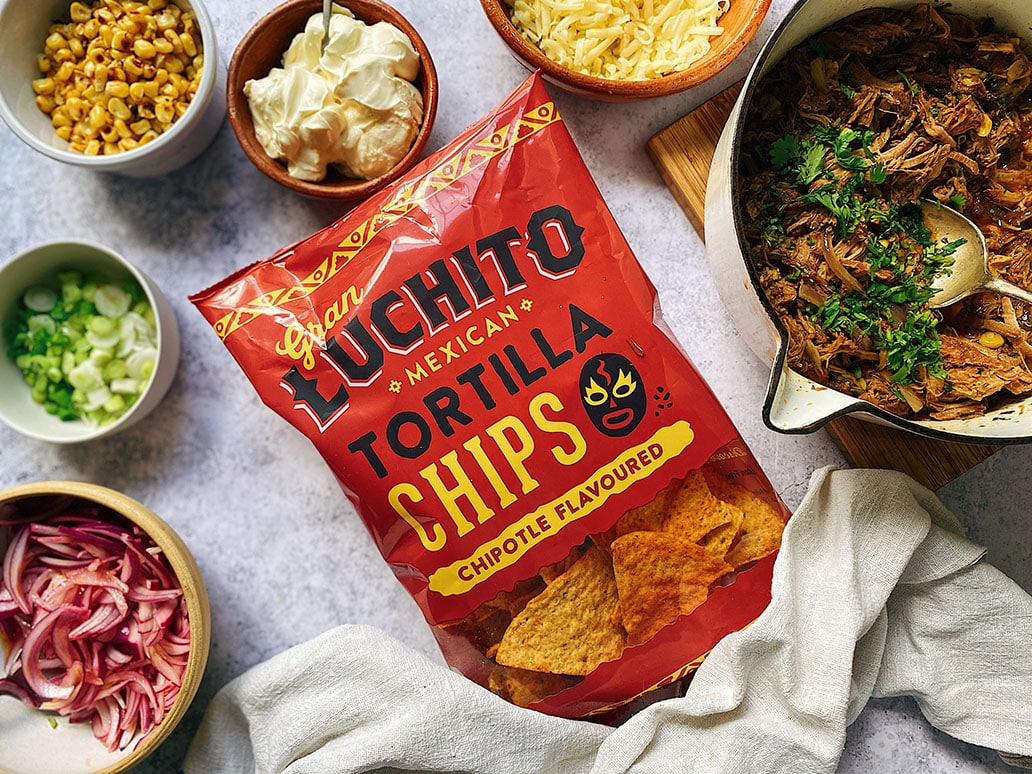 Or for chips with a bit of a kick, our Chipotle Tortilla Chips.
Download Our Free Guide To Nachos
Your free Nachos guide will be emailed to you immediately.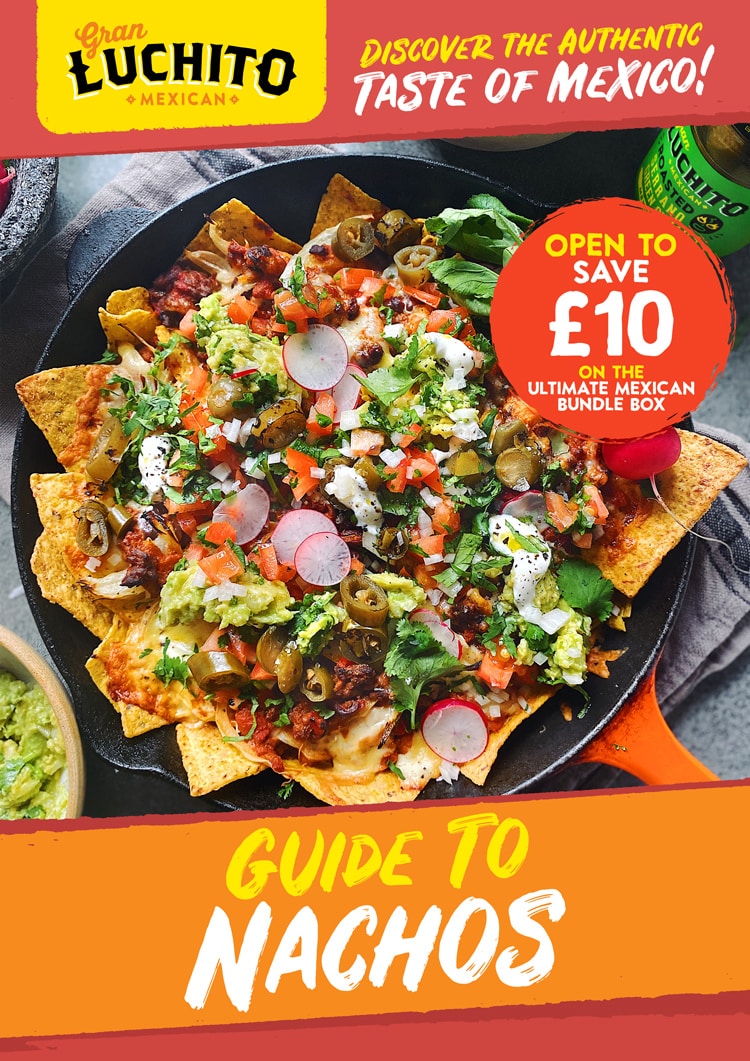 Similar Recipes You Might Like to Try
FAQs
What's the difference between queso and nacho cheese?
Not too much! They are both melted cheese. However, queso is used as a dipping sauce for veg, bread, potatoes, whereas nacho cheese is only really used for dipping tortilla chips into.
What cheese is best to use for nachos?
A mix of two kinds of cheese is always best. One that melts really well like mozzarella or Monterey Jack and then a cheddar for a sharp tang.
Is nacho cheese healthy?
Cheese is a great source of calcium, fat, and protein. It also contains high amounts of vitamins A and B-12, along with zinc, phosphorus, and riboflavin. It is therefore considered healthy, but in small amounts. It is high in calories and fat, so don't eat this sauce all the time!
Comments / Questions / Tips

Subscribe now for a free copy of the Gran Luchito e-cookbook filled with delicious, authentic Mexican recipes and join our mailing list for all the latest recipes, news and blog updates.