Estimated reading time: 9 minutes
We're Gran Luchito, and we're passionate about Mexican food. We've travelled all over Mexico, and we've been blown away by the incredible diversity of the cuisine. After much research, we've put together a list of the top 10 restaurants in Mexico. These restaurants range from world-renowned establishments to hidden gems, but they all have one thing in common: they serve amazing food. Whether you're looking for traditional Mexican fare or something more experimental, we're sure you'll find something to your taste on our list. So come join us on a culinary journey through Mexico!
---
---
Our first recommendation among the best restaurants in Mexico is the highly acclaimed Pujol. This upscale establishment is a favourite among both locals and foreigners, and its reputation continues to thrive under the guidance of Chef Enrique Olvera. With every dish, Chef Olvera skillfully showcases Mexico's vibrant culture and rich history.
While Pujol's menu changes seasonally, one dish that is a must-try is their renowned Mole Madre, which beautifully combines the flavours of indigenous and Spanish culinary traditions. Immerse yourself in the exquisite flavors of Pujol and Spanish gastronomic heritage, including a delicious ceviche. Please note that Pujol is closed on Sunday
---
Moving on to the next entrant on our list of the best restaurants in Mexico, we have Quintonil. This esteemed establishment has garnered a reputation that extends beyond Mexico City, capturing the attention of patrons both nationwide and worldwide.
Headed by chef Jorge Vallejo, Quintonil embodies the freshness of the young, talented new generation of Mexican chefs whilst also representing the best of its fresh and local produce. What makes this place one of the best restaurants in Mexico, is its tasting menu, which includes crab tostadas with a pinch of herbs and spices, as well as its distinctive cactus sorbet, which will get your palate ready for the next course.
His autumn menu features a mouth-watering Mexican roast chicken recipe.
---
Contramar, located in the vibrant city of Mexico City, has firmly established itself as one of the best restaurants in Mexico. With its unique blend of flavors, impeccable seafood offerings, and lively atmosphere, Contramar has become a must-visit destination for food lovers.
One of the most beloved and iconic dishes on Contramar's menu is their renowned Aguachile. This magnificent dish exemplifies Contramar's commitment to serving high-quality, fresh seafood.
Contramar's reputation also extends beyond its delectable cuisine. With its vibrant décor, energetic ambiance, and attentive service, the restaurant creates a lively and convivial atmosphere that adds to its charm. Whether you are seeking a memorable meal with friends or a delightful dining experience with a loved one, Contramar exceeds expectations with its superb offerings.
---
One of the main capitals to savour real Mexican gastronomy is, without hesitation, Puebla City. El Mural de los Poblanos is one of the must-try restaurants in Mexico due to its traditional regional cuisine and its authentic ambience.
One of the main capitals to savour real Mexican gastronomy is, without hesitation, Puebla City. El Mural de los Poblanos is one of the must-try restaurants in Mexico due to its traditional regional cuisine and its authentic ambience. This highly respected restaurant in Puebla offers seasonal dishes, featuring insects (such as grasshoppers and maguey worms), cemitas (the poblano version of Mexican sandwiches), and different types of mole. We were so inspired we came up with our own mole recipe, a bit of effort but it's worth it!
---
Sud 777 is a fine-dining restaurant in Mexico City that is known for its creative take on Mexican cuisine. The restaurant is helmed by chef Jorge Vallejo, who has been awarded the Latin America's Best Chef Award by The World's 50 Best Restaurants.
You can try their most popular vegan dishes, like the Vegan Quesadilla made with fresh, seasonal ingredients and are sure to please even the most discerning vegan palate.
In addition to these dishes, Sud 777 also offers a number of vegan tasting menus. These menus change seasonally and offer a variety of dishes that showcase the creativity of chef Jorge Vallejo.
If you are looking for a delicious and satisfying vegan meal in Mexico City, Sud 777 is the perfect place to go.
---
---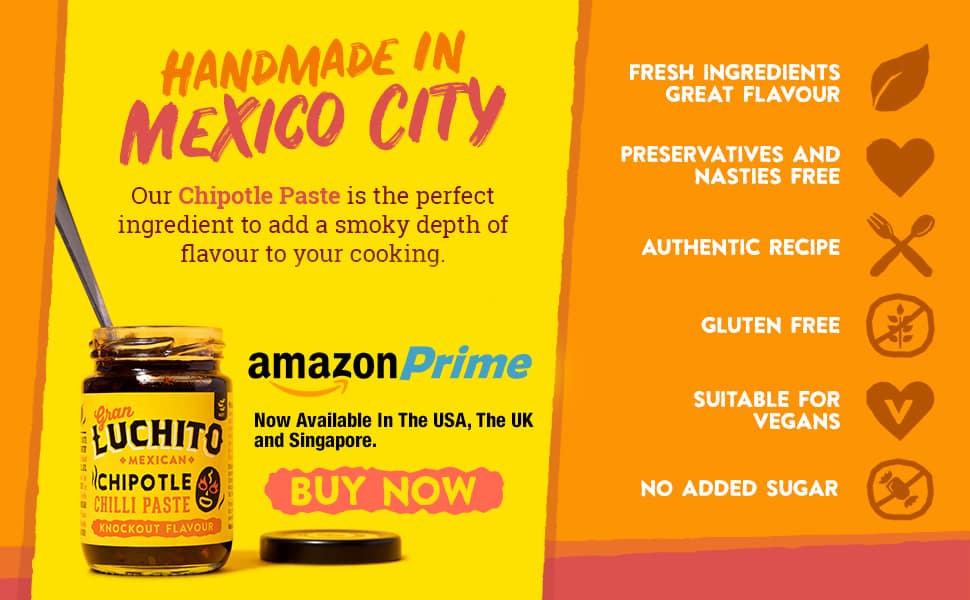 ---
---
While Mexico's biggest cities shine for their high-end restaurants, some small towns, such as Metepec (in Toluca), flourish with gastronomic hidden gems. Proof of the former is Casa de la Troje, an unexpected oasis for foodies and wine lovers.
Established in a 225-year old adobe house, Casa de la Troje offers a great selection of Mexican wines, while letting you experience different specialties from the diverse regions of the country. When you go, make sure you try the huitlacoche fondue, accompanied by a beet-coconut soup and blue corn tortillas as well as their Carne Asada.
---
Located in one of the capitals of the ancient Mayan culture, next up on our list of the best restaurants in Mexico is K'u'uk (or "sprout" in Mayan) and notably, it has a spectacular Mexican and Latin American vintage wine collection.
In parallel, its gastronomic offer has authentic regional Yucateco dishes in its menu, which is divided into fixed and samplers that vary each year. A firm favourite has always been the beef tacos but you can never go wrong no matter what you find on the menu.
---
Named as one of the best 10 restaurants in Mexico by Wine Enthusiast Magazine, Los Toneles ("the barrels" in Spanish) is a favourite in the Bajío area. Known for its wines, steaks and its Mexican-Argentinian cuisine, this restaurant offers dishes that represent its hybrid personalities, such as the famous steak-stuffed chile ancho and the regional classic enchiladas potosinas and tuna tostadas.
---
We couldn't possibly have a list of the best restaurants in Mexico without mentioning Oaxaca – the place that inspired Gran Luchito's El Capitan to develop our signature Chipotle Chilli Paste! Aroma, taste, and colour are the emblems of Casa Oaxaca, a long-famous restaurant in the heart of Oaxaca City's cultural and historic district. While each dish represents a classic flavour of the Oaxacan cuisine, Chef Alejandro Ruiz merges the South-East Mexican gastronomic roots with a more contemporary view with dishes such as venison tamales with mole or the rack of lamb in pineapple-and-vanilla sauce.
---
David Martínez and Chef Andoni García run Muelle Tres, a low profile, teeny tiny seafood restaurant in Ensenada. What makes this place unique and one of the best restaurants in Mexico is its locally harvested fish and its traditional crema de almeja (clam chowder), dishes and elements that reflect the cuisine and seafood culture of the Northwest region of Mexico.
For something a little less adventurous to eat, their shrimp and prawn quesadilla will never put you on the wrong path!
---
---
---
---
We hope you've enjoyed reading about our top 10 best restaurants in Mexico! If you travel to Mexico, we would love to hear from you! Don't forget to tag us #granluchito. Enjoy!