It's a fact, Mexico City has epic food!
From Soft Taco Wraps to some of the world's finest restaurants, the choice and abundance of flavours are truly overwhelming. Whether you live in the city or simply passing through on a 3-day trip we compiled this list of our favourite restaurants around town. Please do get in touch if you have suggestions for other restaurants for our list of the best restaurants in Mexico City. The list of restaurants is in no particular order.
1. El Parnita
This casual and quirky restaurant is run by a charming old lady is all the rage with Mexican hipsters. Its simple and authentic Mexican food is lick your lip delicious and extremely good value! Their signature dishes include Tacos Carmelita: breaded shrimp, with purple onions and a special secret sauce. Sometimes the service is a little slow but we promise you its worth the wait!
---
2. Páramo
Perched upstairs above Parnita is this casual night time eatery. Must try dishes on the menu include Chamorrocasserole, La Muñeca (Chamorro Taco), Emalaura (Shrimp Taco), ceviche Chachalaca and pellizcadas Petatlán.
---
3. Pujol
It's no surprise that Pujol came in at number one in our list of best restaurants in Mexico. No 1 in Mexico, 4 in Latin American and 20th in the world, if you have the pesos then definitely give this place a try. Reservations are a must.
---
4. Quintonil
Also in the Polanco district of Mexico City, Quintonil was set up by husband and wife team Jorge Vallejo and Alejandra Flores who met whilst working at Pujol. Also pretty pricey their speciality and must-try dish is Salbute con cuitlacoche y polvo de chile..
---
Discover Our Authentic Mexican Recipes
---
5. Nueve Nueve
Situated in the Colonia Roma district of the city, this contemporary Mexican restaurant offers dishes from different regions of Mexico. The dining room is surrounded by large terrace windows which overlook lush looking gardens. Their delicious tortilla soup gave them instant entry into our list of best restaurants in Mexico city.
---
6. Hotel Carlota
Don't be put off by the fact that this restaurant is in a hotel.. Situated on a terrace its a kinda 'inside/outside' place. Chef Joaquin uses Mexican ingredients in contemporary cuisine. Their chilli steak dish was particularly delicious as were the cocktails.
---
7. La Capital
As featured in our 3 days in Mexico City guide, La Capital restaurant in Condesa is unmissable. The restaurant cooks up traditional Mexican recipes which have been reinvented with contemporary cooking techniques. There's a great bar as well and their must-try dish has to be the grilled Octopus with the Baja Fish Tacos following as a very close second.
---
Discover Our Authentic Mexican Recipes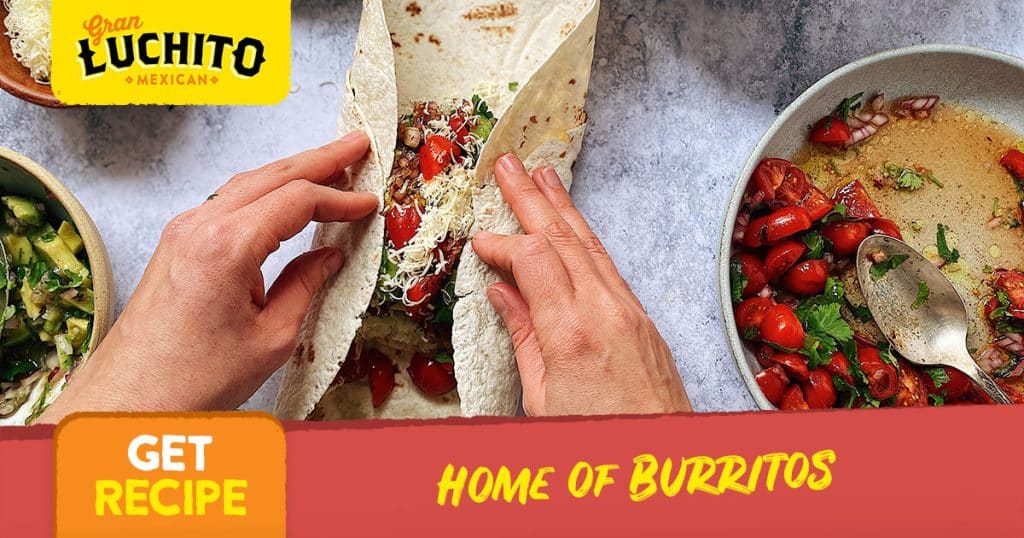 ---
8. Danubio
Mexican Old School and we like it! Founded in 1936 by two Basque men, the restaurant keeps its original appearance and probably the original menu! The kitchen still uses an original firewood stove and there over 110 international dishes on the menu. Be sure to try their fish and seafood specialities such as the grilled Crawfish, Red seafood soup or Lobster Thermidor.
---
---
9. Máximo Bistrot
Probably the best fusion restaurant in Mexico City, chef Eduardo Garcia cooks up modern French cuisine with Mexican influences. The restaurant is committed to local produce and has a menu that changes daily depending on what is available in the market. When we visited we really enjoyed the prawn with chicatana ant vinaigrette, sherry and serrano peppers.
---
10. Astrid y Gastón
This Peruvian in Polanco has excellent service and fantastic wine. We ate ceviche followed by the cochinillo (suckling pig) which were both delicious.
---
11. Azul Restaurantes
---
12. La Docena Oyster Bar & Grill
'Number 12' is a fantastic Oyster and Seafood restaurant in the Roma district of Mexico City. With a full selection of oysters and crab for starters, you can follow up with main courses such as seared bluefin tuna, grilled octopus or even a Mexcian hamburger.
---
13. Huset Cocina de Campo
Chef Maycoll Calderón has created a restaurant that is 'simple, seasonal and unpretentious'. Situated within a lovely garden, Huset Cocina de Campoi is a lovely nature bubble in the middle of the city. All the dishes are cooked on a charcoal fire similar to the Hartwood restaurant in Tulum. We had the Chipotle Salmon which was delicious.
---
14. Yuban
---
15. Contramar
---
16. Rosetta
17. Lardo
With the same chef as Rosetta, Lardo (which sits on the border between Roma and Condesa) serves fantastic pizza direct from their wood oven. They serve fantastic charcuterie and the bread (also from the oven) might just be the best in the city.
---
Discover Our Authentic Mexican Recipes
---
18. Condesa DF
Sushi and Cocktails, what an epic meal. And there's no better place to enjoy these epic things then overlooking Condesa on the rooftop of the Condesa DF Hotel. If you want something a little more Mexican then they also do super tasty Chicken Quesadillas.
19. Palmares Azotea
Rooftop Latin American Seafood. What more do we need to say! Amazingly varied and innovative dishes with a speciality in raw fish dishes. Dishes are served for sharing and we particularly enjoyed the tuna tataki, salmon sashimi and tuna bowl.
20. Blanco Colima
Blanco Colima has a simple & tasty menu, with dishes made with fresh products from the local market. Its open for lunch and dinner and there's always events and live music on. Their most popular dish is suckling pig tacos.
21. Havre Cancino
Good times are in abundance at Havre Cancino. Hidden in the basement of a Porfirian house this pizza joint has a fantastic selection of Mezcal and Wine.
More From The Gran Luchito Blog