San Miguel de Allende is practically bursting with colour and charm. We have been lucky enough to visit this area quite a few times and we fell in love with the picture-postcard sights! In our Guide to San Miguel de Allende we share some insight into the area, why you should visit and when, and our top recommendations for the best things to do, where to stay and where to eat.
Where is San Miguel de Allende?
It is in the Mexican State of Guanajuato at an altitude of 1910 meters above sea level.
When is the best time to go to San Miguel de Allende?
We recommend visiting San Miguel de Allende from November to April. The climate here doesn't vary too much throughout the year. But you will be able to avoid the rainy season travelling during these months. However during these winter months the nights can be cool so be sure to bring a jumper!
How do you get to San Miguel de Allende?
San Miguel is about 3.5hrs north of Mexico City. There are frequent buses. The nearest airports are either Querétaro (QRO) or Leon (BJX).
Why Visit San Miguel de Allende?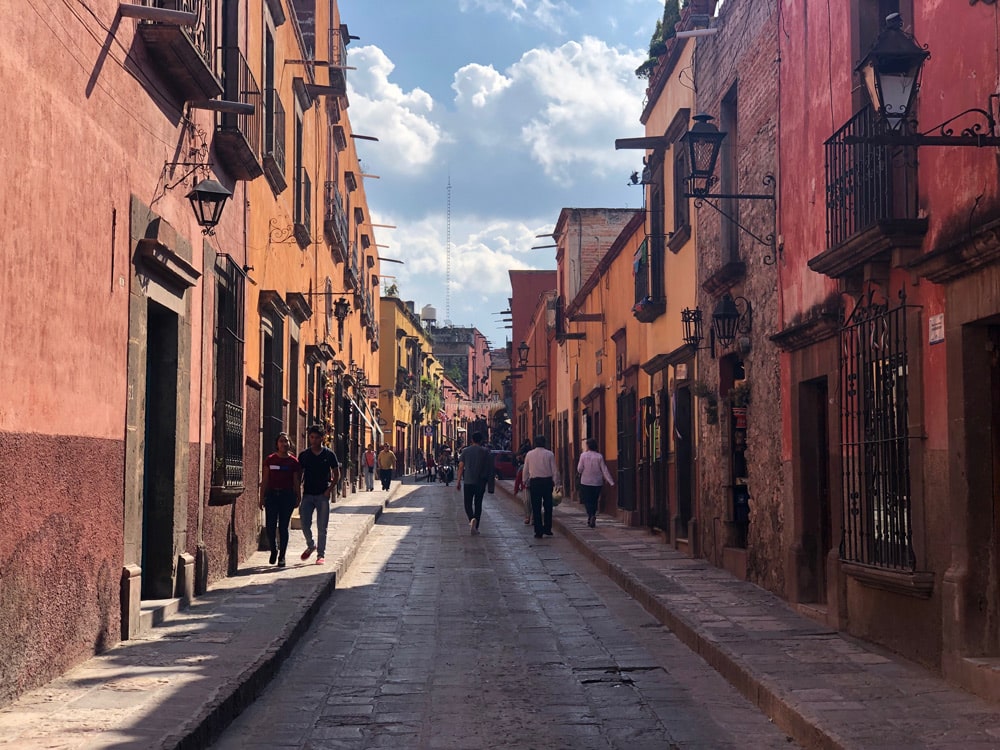 San Miguel de Allende is a world heritage site for its exceptional charm, uniqueness and historical significance. Full of colonial architecture, cobblestone streets, art galleries and innovative restaurants, it won't disappoint. In fact, Travel+Leisure named it one of the best cities in the world. You better hurry because this once well-kept secret is out!
The History Of San Miguel
Founded in 1542 by friar Juan de San Miguel. The village offered a safe, protected place for merchants travelling from Zacatecas to Mexico City carrying silver and other precious goods.
It soon turned into an important commercial and industrial hub. Declared a city in 1826 and renamed San Miguel de Allende in honour of Ignacio Allende a Spaniard born in San Miguel. He played a key role in the Mexicans winning the War of Independence.
In 2002 the government designated San Miguel "Pueblo Magico" for its historical importance and its charm. Now regonised by UNESCO as a World Heritage site under the name of Villa Protectora de San Miguel y Santuario de Jesús Nazareno de Atotonilco.
Things to do in San Miguel de Allende
Visit Parroquia de San Miguel Archangel
This is certainly a spectacular example of religious architecture that merges gothic with neoclassical styles. It's the symbol of the city and impossible to miss it as it's located right in Plaza Allende (also known as the main garden). Once you've finished visiting the church we recommend you sit in the Plaza Allende and watch life go by. It's where the first city council was constituted after Mexico became independent. Right in front of the stunning Parroquia. It is surrounded by spectacular colonial buildings and frequented by local vendors trying to make the best of the crowds of tourists and sell their local products, food and souvenirs.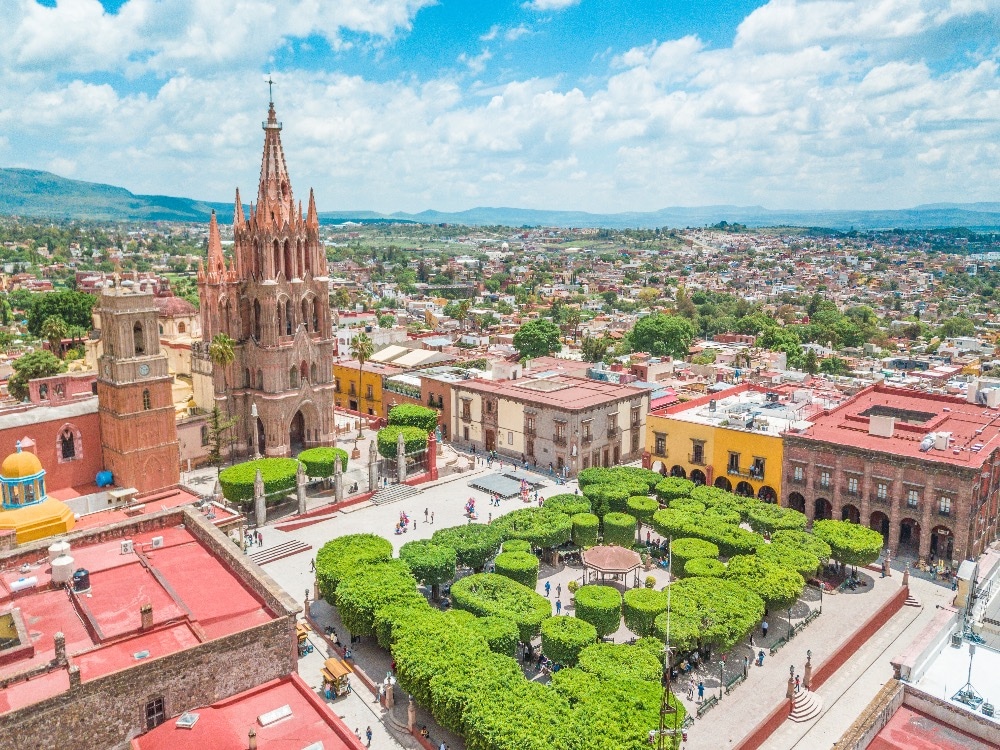 ---
Tiemplo de la Concepcion
If you love art, the Tiemplo de la Concepcion, also known as "Las Monjas", is an unmissable place. Besides showcasing interesting painting exhibitions, the convent is also home of the Institute Ignacio Ramirez, where many interesting musical and theatre shows, art expositions and conferences take place. You can also admire the spectacular work of the famous Mexican muralist David Alfaro Siqueiro.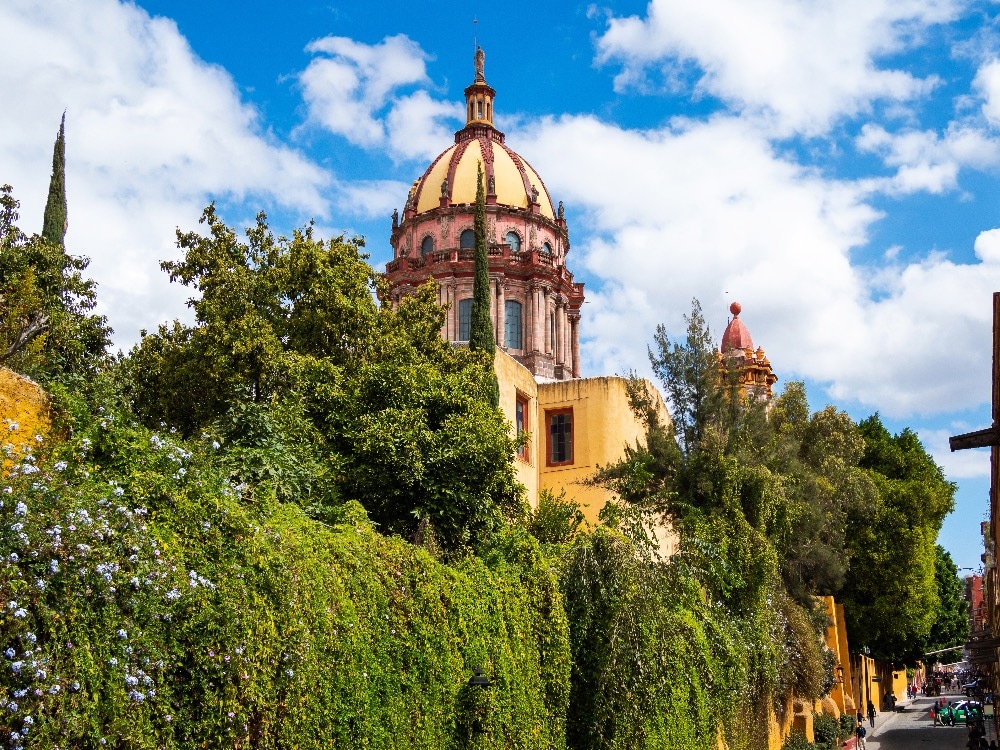 ---
Get Lost In The City
Central San Miguel historical centre is extremely charming and packed full of interesting shops, galleries and shops. We recommend taking it all in, looking at the beautiful colonial houses, stopping by the art galleries or sitting in one of its artsy cafes or restaurants and enjoying the ambience. We recommend you try some of the empanadas from the street food sellers.
---
Vist The Artisan Market
Markets are always a good place to familiarise with local life. The Mercado de Artesanías is a little touristy but it still serves the purpose and it makes for an interesting visit. Located in the "andador" Lucas Balderas where you can buy various pieces of local art and crafts.
---
Go Up In A Hot Air Balloon

If you're willing to get up early then a sunrise hot air balloon ride over San Miguel is a fantastic experience. You'll get stunning views of the city and the other balloons in the sky followed by a champagne breakfast with a breakfast burrito. Your hotel concierge will be able to organise the trip.
---
Where to Stay in San Miguel de Allende?
San Miguel de Allende's quaint cobblestone streets, historical buildings, innovative restaurants and local arts and crafts are just a few reasons to visit this amazing city. Our Guide to San Miguel de Allende shares a bit more insight about this amazing town along with things to do, where to eat, etc. We love it here because it feels practically surreal and so different from the rest of Mexico. In this blog, we share our top recommendations on where to stay in San Miguel de Allende.
---
Rosewood San Miguel
The Rosewood is located at the edge of the historical centre. It is an iconic resort in San Miguel de Allende and certainly one of the most elegant and sophisticated in town. The spacious rooms are decorated in a classical style and equipped with all the modern comforts. The fine dining is one of the best in San Miguel and the service is absolutely unparalleled. And did we mention the unbeatable views from the rooftop terrace?
---
Hotel Nena
This adults only boutique hotel and one of our favourites in town. Small and intimate, the rooms combine vintage pieces with a modern style. The rooftop terrace though is definitely our highlight – a pool with absolutely stunning views of the sunset and the city rooftops.
---
Hotel Live Aqua
This spectacular hotel is the newest hotel in San Miguel. An old covent which has been turned into an exquisite hotel whilst conserving the old structure and charm. It feels like a fairy tale when you walk into this magical property. The private rooms are elegantly decorated to guarantee maximum comfort and elegance, offering also a stunning view over the city from the terrace. There is a fantastic pool with a bar that serves fantastic quesadillas.
Where to Eat in San Miguel de Allende?
After being named the most charming city in Mexico and one of the best in the world, San Miguel de Allende has seen a rather large spike in visitors. As a result, there's been a huge increase in restaurants opening their doors. The old historic restaurants have kept pace by refining their service and dishes.
Mama Mia
First on our list of where to eat in San Miguel de Allende is an iconic restaurant. Mama Mia first opened its doors more than 35 years ago as a small, simple restaurant with a choice of Mediterranean, Italian and Mexican dishes and offering live music to entertain their guests. They are still thriving and continue to offer great entertainment appreciated by visitors and locals alike who want to have a fun night out and eat great food. It's perfect both for family dinners or anyone who loves the nightlife. The rooftop terrace bar lounge is the most popular part of the restaurant, especially at sunset.
Open for lunch, brunch and dinner. It also caters well for vegetarians and vegans. We recommend you try their stuffed Poblano Peppers.
Casa Nostra Restaurant Terrace Rooftop Bar
Casa Nostra offers a blend of Mexican and Italian flavours for true international flare. Although the food is extraordinary, the highlight is the exceptional personalised service from the oner which makes the meal extra special. The rooftop terrace setting also offers spectacular views over the city. It is imperative to make a booking in advance.
Mi Vida Restaurant
Conveniently located in the heart of the historical centre, this elegant venue offers exceptional dining combining Italian flavours with Mexican traditional dishes. They pride themselves on using only fresh and local ingredients and the results speak for themselves. Sundays are our favourite when they serve authentic Italian pizza. On certain evenings you will find live music. They also have a deli with some pretty good takeaway. Be sure to try their Molletes.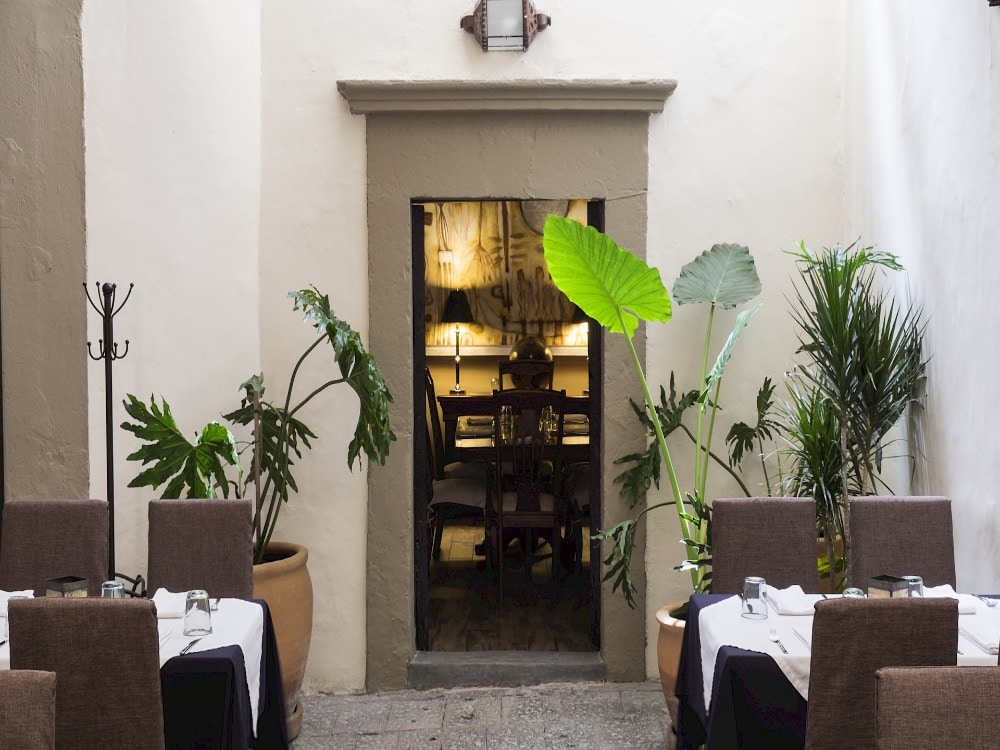 ---
Casa Blanca
A stone throw from the central Jardin Allendea garden, this newly opened luxury hotel feels like a Riad plucked from Morrocco. Above all, each of the small hotels 10 rooms are decorated to a fantastic quality and there is a roof terrace with fantastic views of the Parroquia de Miguel Arcángel and equally fantastic food. Be sure to try the roasted cauliflower with Salsa Macha.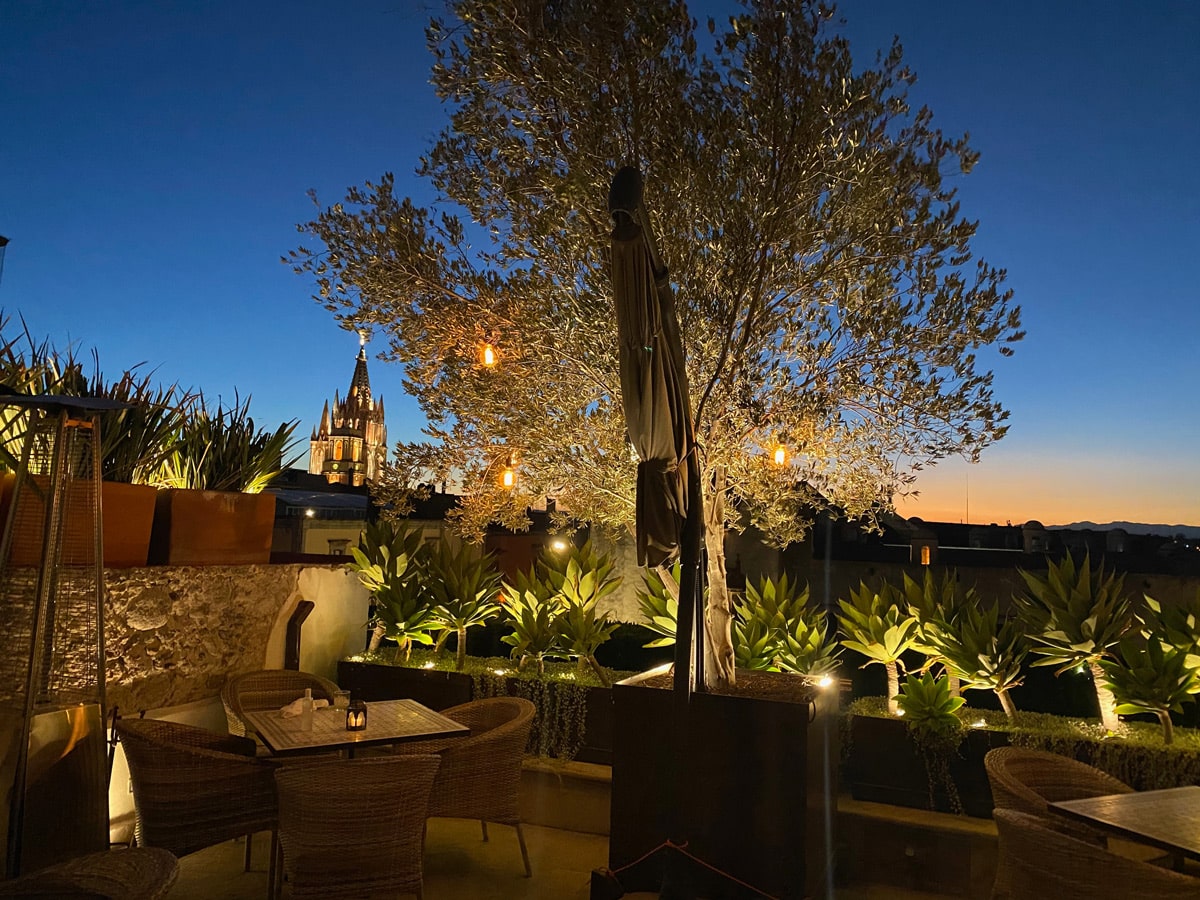 We hope you enjoyed our guide to San Miguel de Allende. We would love to see if you make it here, please be sure to tag us #granluchito.
More From The Gran Luchito Blog