From lush, pristine beaches to off the beaten track cities and magical towns that got stuck in time, here are our recommendations for
---
1. Real de Catorce, San Luis Potosí
Away from the hustle and bustle of Mexico's biggest cities you will find #1 on our list of the best places to visit in Mexico. Real de Catorce is a town in the desert that got stuck in time, and the perfect portrait of the indigenous, colonial, and revolutionary eras in Mexico.
In here, you will find a ghost town, the sacred indigenous place of the Huicholes at Wirikuta, lots of enchiladas mineras (a traditional local dish), and snow in wintertime (yes, snow in Mexico).

---
Discover Our Authentic Mexican Recipes
---
2. Mazunte, Oaxaca
If you are looking for a tranquil, secluded beach experience in Mexico, Mazunte is definitely all you need for a relaxing vacation in southeast Mexico.
Not far away from Puerto Escondido's surf scene, Mazunte is an off the beaten path, magical town in Mexico for those who crave pristine beaches, amazing local food (tlayudas and lots of seafood), a laid-back music and arts scene, and the best sunsets in Mexico's Pacific Coast at Punta Cometa, Mazunte's most impressive cliff and local nature reserve.
---
3. San Pedro Cholula, Puebla




This small town near the city of Puebla is a must visit for those who seek pre-hispanic culture. It has one of the best Mexican gastronomic scenes, lots of arts and crafts, and a one-of-a-kind bohemian nightlife at bars that are located inside buildings that are over 400 years old.
A two-hour drive from Mexico City will get you away from the rush of the capital and will immerse you into a colourful, live portrait of an ancestral indigenous city with a colonial church (built on top of a real pyramid) that overlooks the active Popocatépetl volcano.

---
4. San Pancho, Nayarit
At #4 of our best places to visit in Mexico and just an hour drive south of tourist town of Sayulita, you will encounter San Pancho, a small village.
With untouched and lush beaches, local fishing activities, and its taco and seafood scene you will find an authentic Mexican vacation experience.

---
5. Valladolid, Yucatán
The small town of Valladolid is an absolute hidden gem located in-between the overcrowded Cancún tourist scene in Quintana Roo and the Chichen Itzá ruins in Yucatán.
With flamboyant and colourful buildings, impressive cenotes, and great local Mexican dishes, Valladolid is the perfect pit stop towards Mérida for those who want to take a break from the overpriced resort life in Quintana Roo and who desperately want to discover what a real southeast Mexican town looks like.

---
6. Todos Santos, Baja California
Cloistered from the noise and buzz of Los Cabos you will find Todos Santos, a small village located just an hour drive north of the spring breaker capital in Baja California.
At Todos Santos, everything has a more relaxed atmosphere, with activities that include surfing, arts and crafts shops and workshops, finding sweet spots for trying the local gastronomy and just taking a break from life and watching the sunset.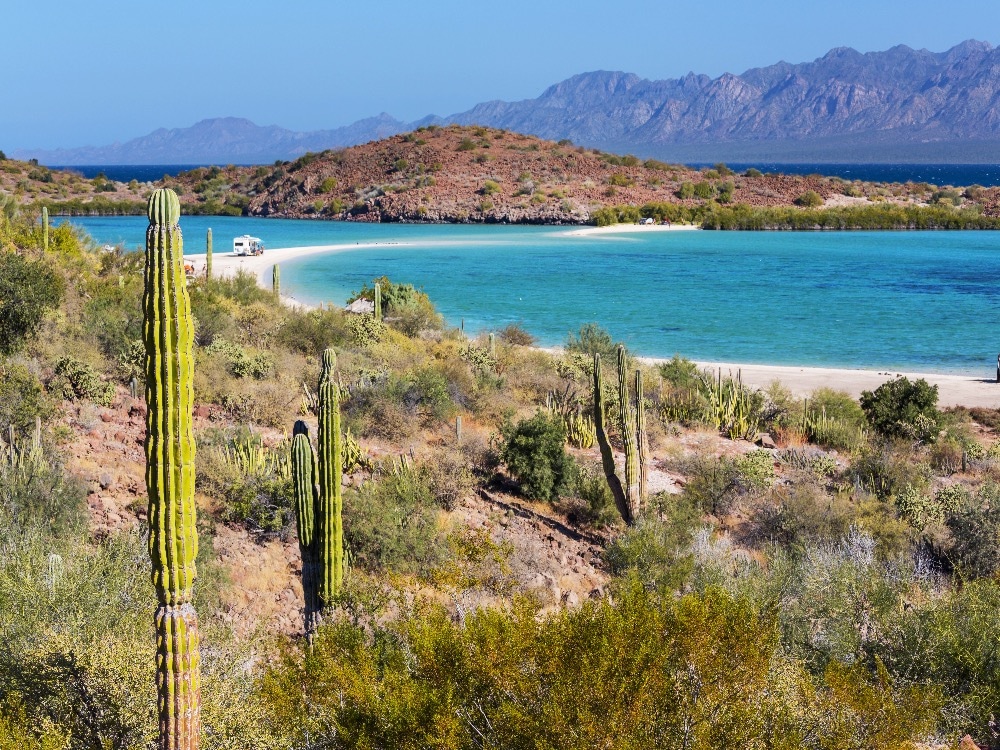 ---
7. Copper Canyon, Chihuahua
At #7 on our list of the best places to visit in Mexico is Copper Canyon (known as Barrancas del Cobre in Spanish) which is a system of canyons in the northern part of Mexico that is definitely worth a visit.
Wider and deeper than the Grand Canyon itself, the Copper Canyon is perfect for those intrepid travellers who seek adventure in Mexico. There you can hike, mountain bike, and zip-line. To get around Copper Canyon you can take "El Chepe", a local train that will take you to through the most marvellous sightseeing points in the area.

Discover Our Authentic Mexican Recipes
---
8. Yelapa, Jalisco
If you've been to Puerto Vallarta already, you should probably know by now that it is one of the most touristy beach cities in Mexico.
However, if you want a getaway to tranquillity, you can always take a water taxi from Puerto Vallarta towards Yelapa, a small town by the bay, ideal for either a day trip or a few days of true relaxation in the Mexican coast.
---
9. Taxco, Guerrero
Just a few hours away from Mexico City you will find Taxco, a teeny tiny city in central Mexico, famous for its silver crafts and its picturesque white buildings.
You can walk around the town and admire the majestic surrounding mountains, eat at one of the local restaurants or markets, and end the day with a visit to Templo de Santa Prisca for a grand baroque architecture finale.

---
10. Island of Janitzio, Michoacán
And finally at #10 on our list of the best places to visit in Mexico is the Island of Janitzio is one of the best places to visit in Mexico all year round, especially during the Day of the Dead celebrations. The best way to go there is to take a boat directly from Pátzcuaro (yet, another enchanting town in the western part of Mexico).
Janitzio is great for eating great food, shopping for local crafts, as well as for watching the skilled butterfly fishermen in action. For a last glimpse of Janitzio, you can climb the statue of José María Morelos and watch the island from a 360-degree perspective.

---
We hope this post of the best places to visit in Mexico has inspired you to travel. We would love to see your photos – don't forget to tag us #granluchito!
More From The Gran Luchito Blog