There's a reason Mexico is our favourite beach destination! The Caribbean offers an Instagram-worthy colour palette with white sandy beaches and clear blue water. And you may have heard us mention the amazing food a time or two! From some of the most popular tourist destinations to hidden gems, here are our top 10 of the best beaches in Mexico.
1. Mazunte, Oaxaca
First on our list of best beaches in Mexico is Mazunte which is about an hour from Puerto Escondido. A true hidden gem on the coast of Oaxaca, it has a bohemian vibe and amazing seafood. The beach is positioned next to the rocky headlands of Punta Cometa. From here you can watch the most breathtaking sunsets over the Pacific. It also has a Jazz Festival in November that we recommend!
---
2. Isla Holbox, Yucatán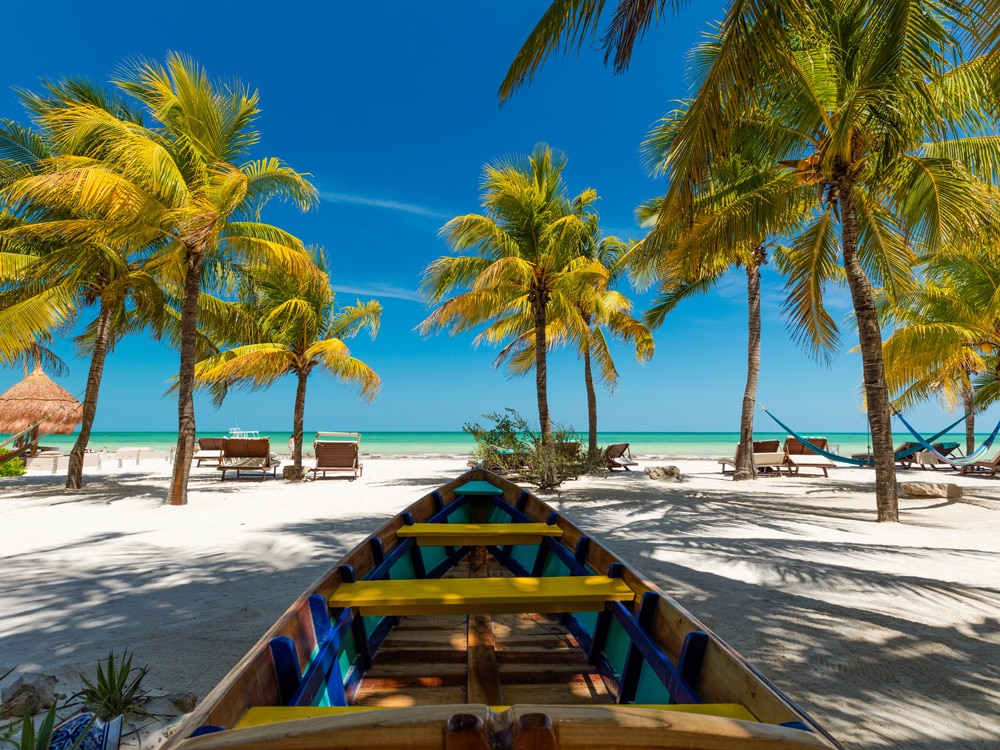 While somewhat well known, Isla Holbox is a truly extraordinary beach. It is small island in the northern part of the Yucatan Peninsula, and it is accessible only by ferry. Onc there, you can only travel by foot or golf cart. It is perfect for those who are looking for a secluded paradise with laid-back ambience.
---
Discover The Authentic Taste Of Mexico With The Gran Luchito Mexican Chilli Gift Box
Discover the authentic flavours of Mexico with the Gran Luchito Chili Gift Set. Features our smoky Chipotle Paste made with a blend of chipotle and rare Mexican chillies, spicy and crunchy Salsa Macha and zesty Chipotle Lime Paste.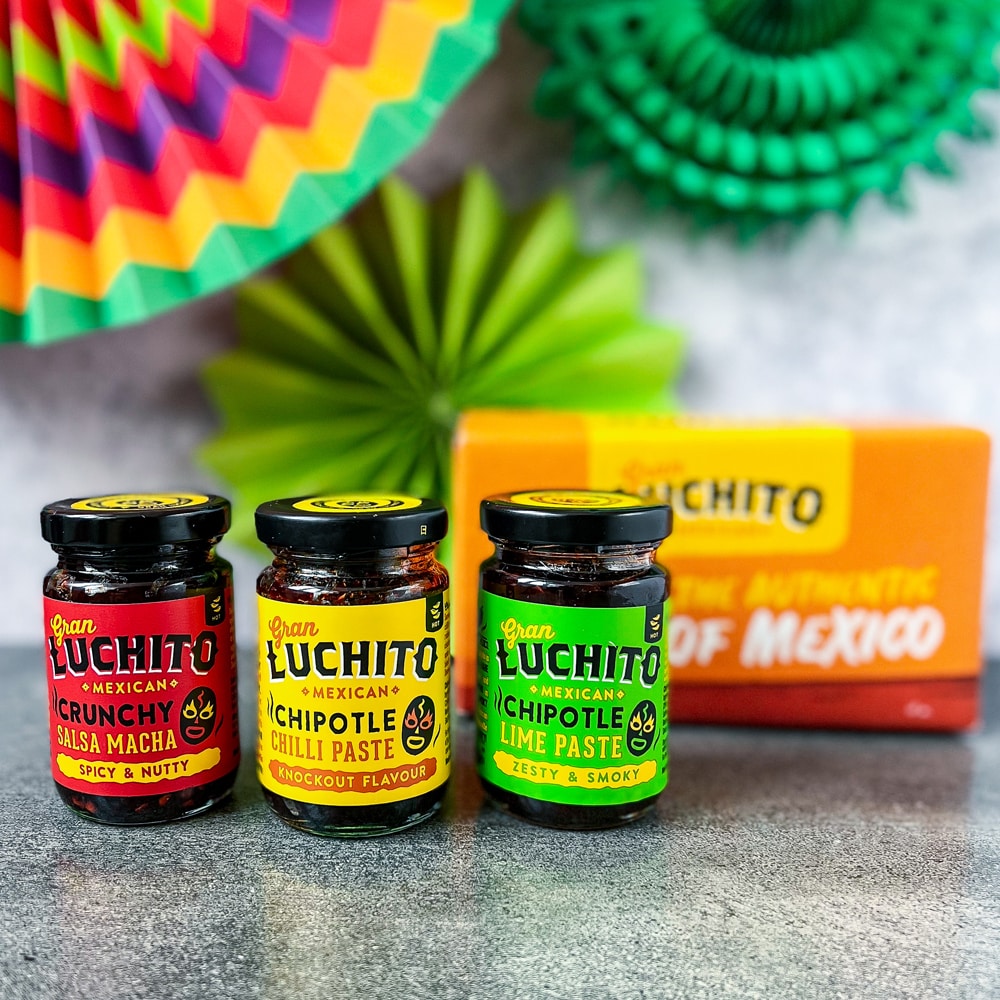 ---
3. Costa Maya, Quintana Roo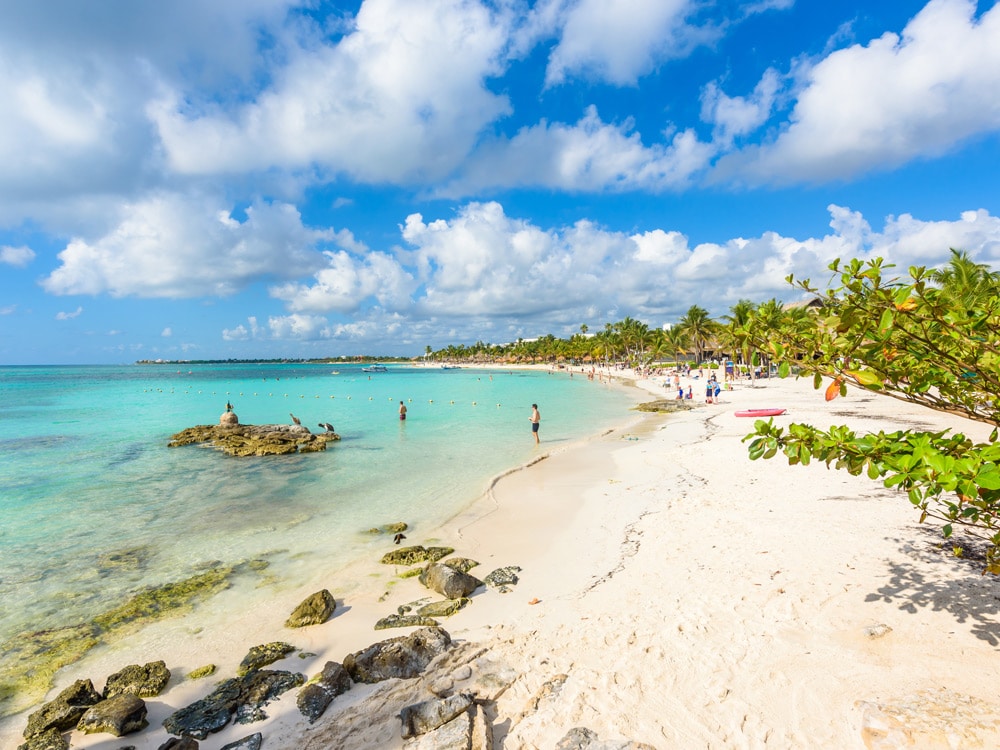 You've definitely heard of some of the famous (and crowded) Quintana Roo beaches – Cancun, Tulum and Playa del Carmen. But just a bit further south towards Belize is Costa Maya which is just as beautiful but way more low-key.
---
4. Playa del Amor, Marieta Islands
Another best beach in Mexico is Playa del Amor which is also known as Hidden Beach. Just west of Puerto Vallarta, it is absolutely virgin without buildings and is only accessible by boat or by swimming to it. Playa del Amor is believed to be the result of the testing of bombs by the Mexican military at the beginning of the 20th century.
---
5. Tulum, Quintana Roo
No list of the best beaches in Mexico would be complete without Tulum – it's definitely one of our favourites! So much so, we've written an entire Guide to Tulum with all our picks for best restaurants, accommodations, and things to do so be sure to check it out! Tulum is known for its well-preserved Mayan ruins, pristine white beaches and an incredibly relaxed, boho vibe. If you want to holiday with gorgeous hipsters from NYC then this is your destination! Make sure you stay on the south beach (this is where all the action is) and that you make town to visit Tulum town. Tulum Town is about 20 mins in a cab inland and has a great selection of bars and restaurants. Our top tips for town would be The Tulum Art Club for epic Avocado Toast and Humo for Fish Tacos.
---
6. Troncones, Guerrero
Next on our list of best beaches is Troncones which is the perfect beach escape for adventure-seekers. With surfing, horseback riding, and hiking in the Sierra Madre mountains, it will keep even the most active busy.
---
7. Isla Espíritu Santo, La Paz
Located just a boat trip away from the city of La Paz in Baja California, Isla Espiritu Santo is a perfect day trip. With its pristine, crystal clear waters it is perfect for sunbathing, swimming with sea lions, and picnicking.
---
8. Akumal, Quintana Roo
Next up on our best beaches in Mexico is Akumal which is located in between Playa del Carmen and Tulum. A sanctuary for sea turtles, its turquoise waters and colourful reef make this beach heaven on earth for snorkelers. It also has access to more than 200 caves, cenotes, and subterranean rivers.
---
9. Sayulita, Nayarit
North of overcrowded Puerto Vallarta, Sayulita is a small fishing town well-known by surfers and hipsters alike. With a laid-back vibe, Sayulita beach is perfect for riding waves, eating delicious Mexican food, and visiting its incredible pueblo mágico (magic town in English-, a name designated for outstanding Mexican towns and villages), and admiring its lush jungle greenery.
---
10. Zipolite, Oaxaca
Finally on our list is a long-time favourite of both Mexican and international tourists – Zipolite. It is known for its remoteness and nude beach. Even though Zipolite beach has been very famous for a few decades now, it has somehow managed to preserve its original relaxed vibe and pristine environment thanks to the local community and the eco-friendly character that distinguishes its tourists.
---
We hope you have enjoyed learning about our picks for the best beaches in Mexico. Don't know about you, but we are ready to pack our bags! Check out our other blog posts for an insider's guide to Mexico: