We've been lucky enough to travel all over Mexico, and Tulum is definitely at the very top of our list of favourite beach destinations. Known for being a luxurious paradise filled with hipsters, this magical town has something for everyone and all budgets. Our

 guide to Tulum will give you an overview of what to do and where to find the best accommodations, food, nightlife, and beaches in Tulum.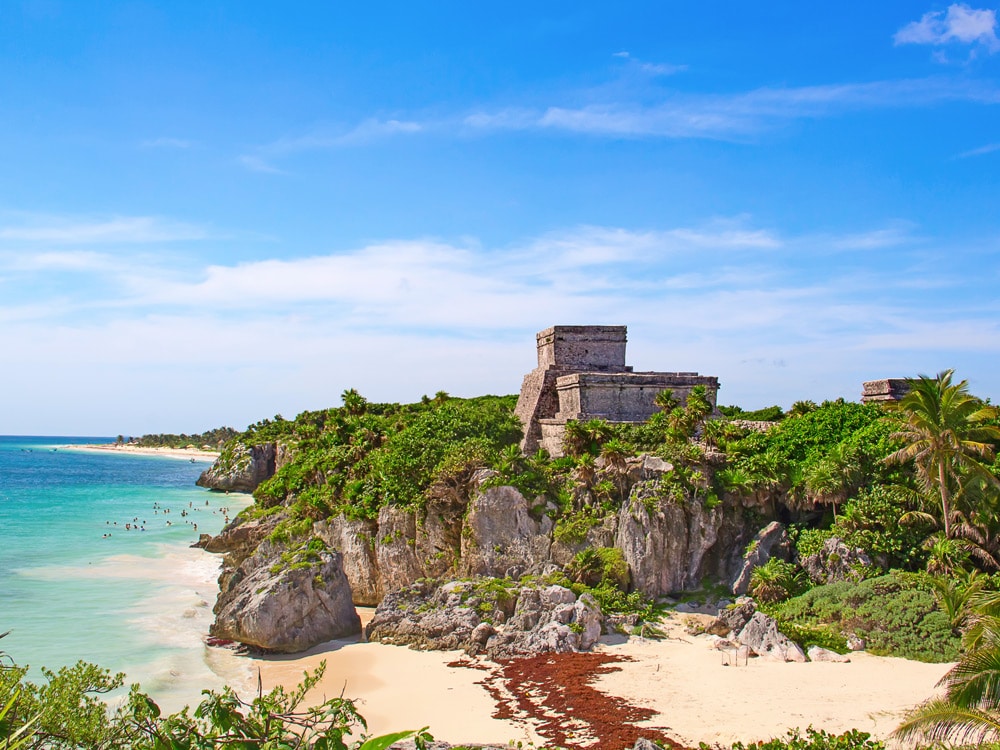 Where is Tulum?
Though pretty close to Cancun (its about 1.5 hours drive south of Cancun Airport) – Tulum could not be more different than its northern neighbour. Chilled and friendly, people from all over the world flock to Tulum for a holiday like no other.
The first thing you need to know about Tulum is that the town and the beach are about 5km from each other. Both are worth visiting but you need to decide at which one you wish to stay.
Tulum has oodles of restaurants and we have chosen our list of favourite Tulum restaurants. 
What Are The Beaches Like In Tulum?
Tulum is known for its white sandy beaches and turquoise water and certainly made the list of Best Beaches in Mexico. Check out our picks for the best beaches in Tulum.
Playa Paraíso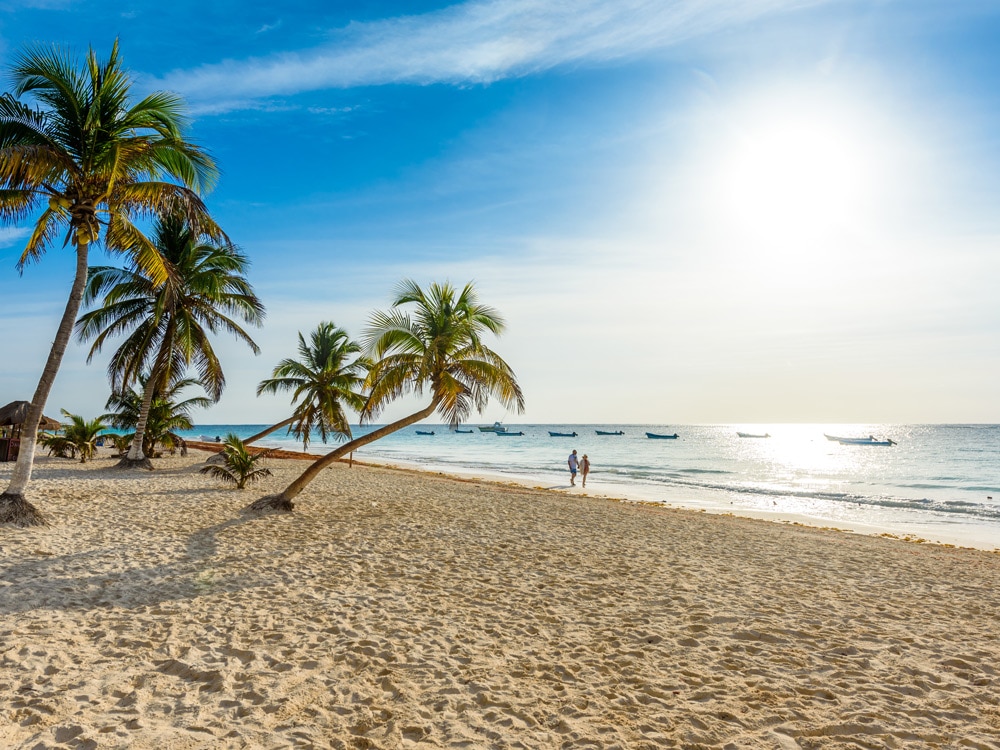 Also known as Paradise Beach in English, this magical setting is probably one of the most popular destinations amongst Tulum's visitors. It has a fabulous stretch of white sand surrounded by palm trees, clear waters, and a few cliffs. Perfect for sunbathing, finding a beautiful beachfront restaurant, and having sunset walks.
Las Palmas Beach
A bit more secluded than Playa Paraíso, Las Palmas Beach benefits from fewer tourists, fewer beach vendors, and more virgin beach territory to explore.
Secret Beach (at Sian Ka'an Reserve)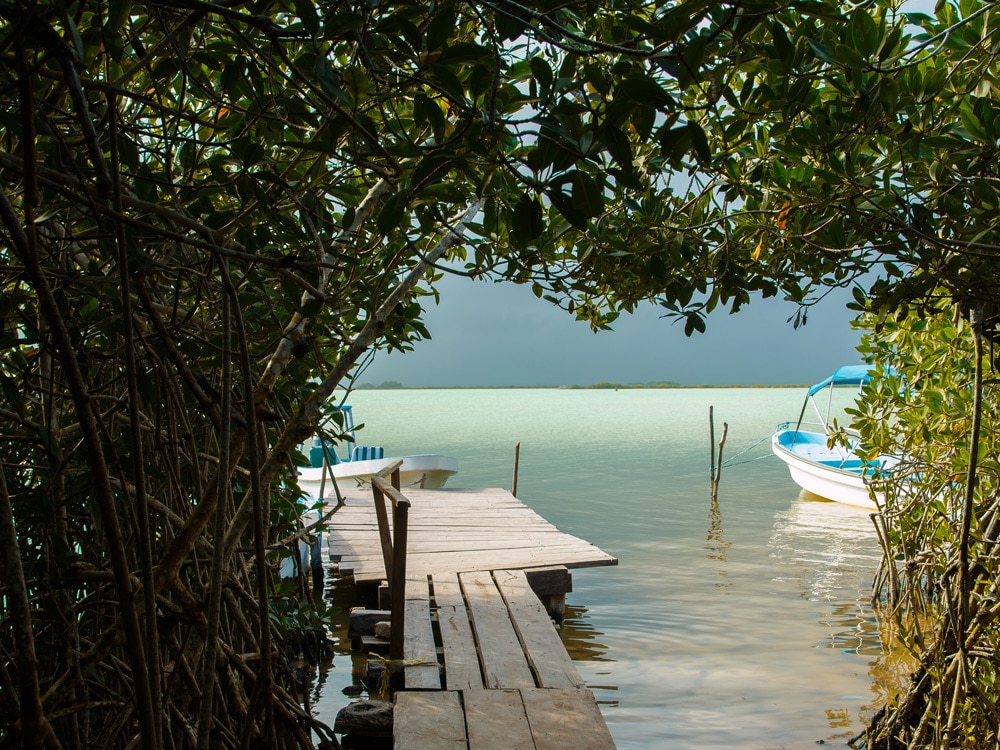 Secret Beach lives up to its name without a doubt. It is certainly off the beaten path and far away from the tourist crowds.
Whats The Nightlife Like In Tulum?
Papaya Playa Project
This beachfront club is a world-class music hub that has hosted many well-known DJ's from the underground electronic music scene. In addition, it is usually venue for the various Tulum's music festivals that happen all-year-round.
PPP, Km 4.5 Carretera Tulum-Boca Paila, Tulum, Quintana Roo  77780, Mexico
+52 1 984 871 1160
Best for underground music lovers
Todos Santos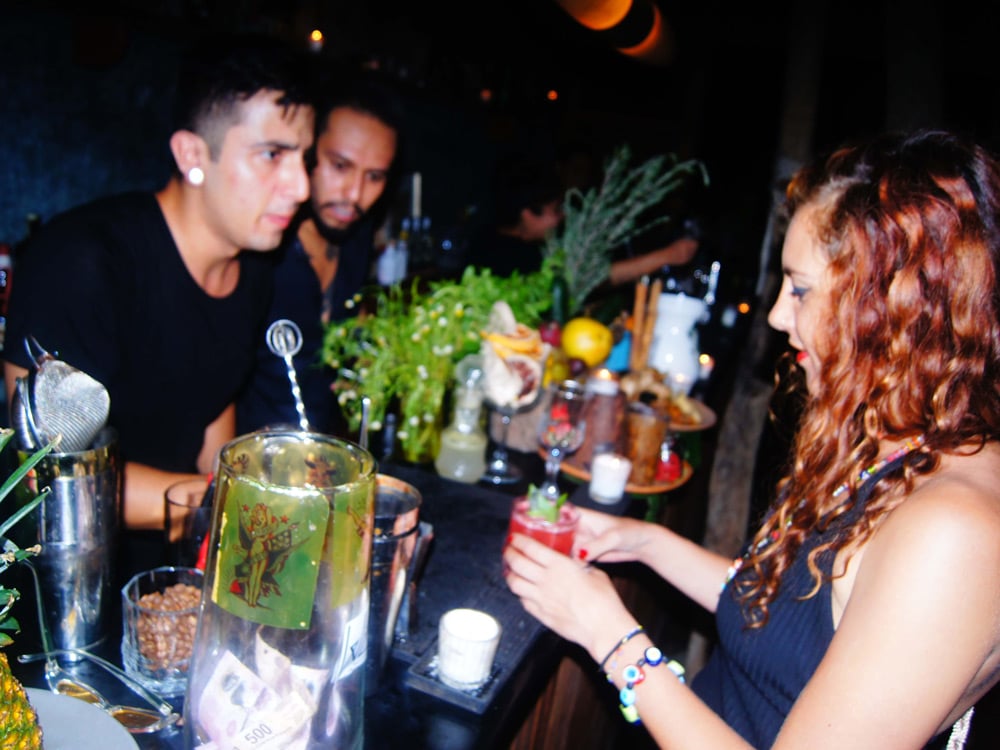 Todos Santos is a bar that honours its namesake town in Baja California. Likewise, this bar in the heart of Tulum also pays homage to the laid-back and relaxed ambiance that rules in Baja and in the Tulum area. Best for: Casual weekday and weekend bar reunions
Todos Santos, Av. Tulum, Quintana Roo, Mexico
+52 984 211 0760
Pasito Tun Tun
Finally on our list is Pasito Tun Tun which is a local favourite because of its extensive mezcal and beers offering. Its bohemian decor makes it one of the best places to chill with friends while you stay in Tulum. Best for Craft mezcal tasting, casual evenings with friends, and snacks.
Pasito Tun Tun, Calle Centauro Sur 249, Tulum, Q.R., Mexico
+52 984 688 8550
In conclusion, that's our roundup of the best hotels, restaurants, beaches and nightlife for any budget. We hope you've enjoyed it and would love to see your travel pics and recommendations. Don't forget to tag us with #granluchito.