There are a million reasons why you'd want to visit Mexico. It's so rich in history, natural wonders and culinary traditions. Not to mention it has the kindest people. It's, therefore, no surprise that Mexico welcomes more than 41 million tourists every year and the numbers keep growing. Despite its challenges and the slightly negative media coverage, Mexico still remains the top destination for US tourists. It is also top of the list for travellers from all over the world. In this post, we will give you our Top 10 Reasons To Visit Mexico.
1. Breathtaking Beaches
First up on our Top 10 Reasons why To Visit Mexico are the beaches! The Pacific Coast has the lush green Sierra Madre mountains with a wild ocean, whereas the flat Yucatan Peninsula and Caribbean Coast has quiet turquoise shores with pristine beaches and a warm tropical climate. All along the Caribbean Coast, you can enjoy basking in the sun, taking a swim, or challenging yourself with water sports activities from kite surfing to kayaking and paddleboarding. Spectacular diving sites and snorkelling tours are available for underwater lovers.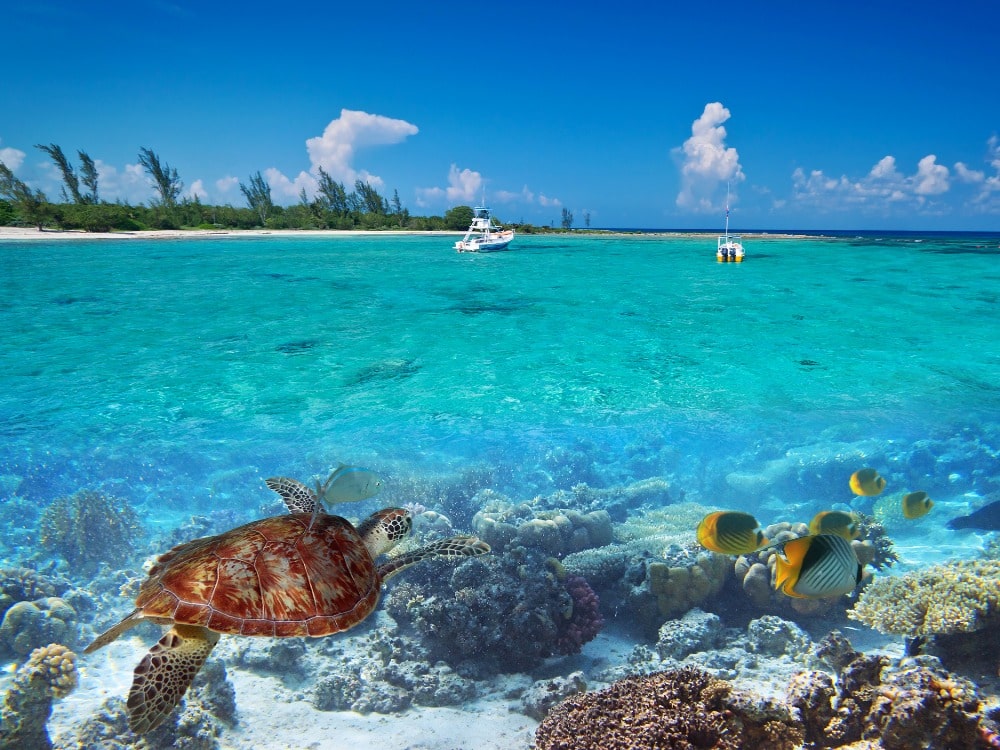 The Pacific Coast is home to the most challenging surfing spots attracting surf professionals from all over the world to ride the giant waves. Additionally, it also offers spectacular views of endless deserted beaches flanked by thick rainforest creating the most picturesque scenery.
---
2. Natural Wonders
Besides the beaches, Mexico has the most incredible biodiversity that would captivate any nature lover. The mystical cenotes (sacred wells) scattered around the Yucatan Peninsula are simply a must to explore. These natural sinkholes were sacred places to the Mayan civilization, and are one of the most popular attractions.
If you leave the crowded Yucatan Peninsula and head north you will find breathtaking landscape and the most incredible natural wonders.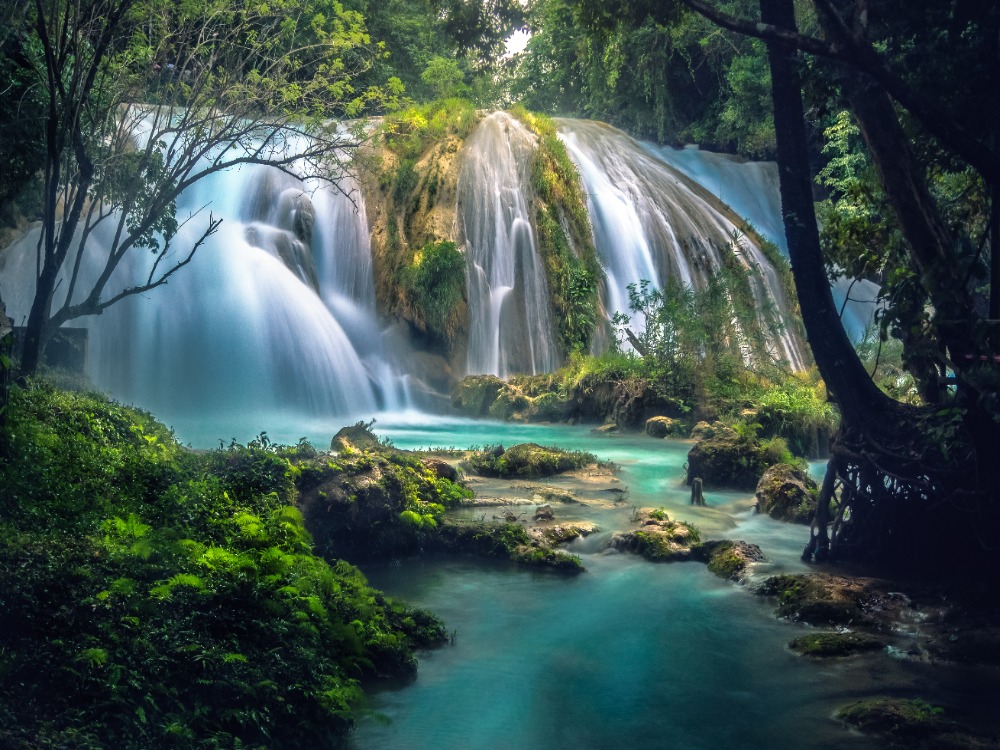 The Waterfalls of Chiapas, the city of San Luis Potosi, the Copper Canyon in Chihuahua (home of the Tarahumara civilization), Pico de Orizaba (the highest mountain in Mexico), Iztaccihuatl (a dormant volcano) and the active Popocatepetl. Surely one of the Top 10 Reasons To Visit Mexico!
Besides caves, rivers and canyons, there is thick tropical vegetation with a protected natural reserve. This is a natural home to a large variety of birds and other animal species.
---
3. Marine Life
The marine life in Mexico is second to none. Cozumel's incredible reef systems get a shout out for snorkelling, but in general, the shimmering waters off Cancun are equally impressive. Cancun actually has an underwater museum of art (MUSA), that features dozens of original sculptures on the sea bed amongst the reef, perfect for viewing from above while snorkelling.
This place attracts a vast amount of visitors every year. On the Pacific Coast, off Isla Guadalupe, you can get up close and personal with great white sharks by cage diving. On this side why to visit Mexico because you can also swim with whale sharks, snorkel with sea lions, and go on whale watching tours at specific times of the year.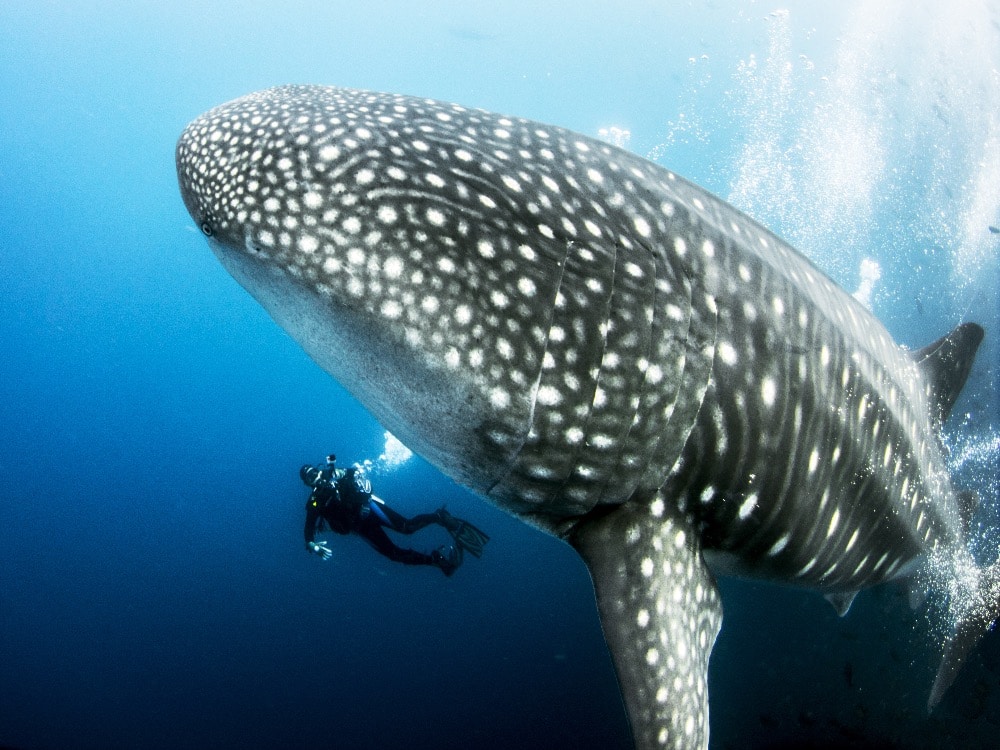 ---
4. Artwork
The capital, Mexico City, is the heart of contemporary art in Mexico. Although other thriving art hubs around the country are also gaining traction—such as Monterrey and Guadalajara. The art scene in Mexico is a mix of classic works and modern folk art. Mexico City houses a large number of art spaces (public, private and independent) and both commercial and non-profit.
The city has an annual Art Week in February, which reflects back the culture and tells stories of the people. Art lovers must visit the Museo Nacional de Arte: MUNAL in Mexico City that houses works from iconic and celebrated painters like Gerardo Murillo and Diego Rivera. In terms of live performing arts, the Palacio de Bellas Artes is not to be missed.
---
5. Mexican Cuisine
Many people have been to a Mexican restaurant in their own country. How about you forget about that and go and try real Mexican food that you can only find in Mexico! Mexican cuisine is known for its huge variety and regional specialities, competing with each other for the best taste and original combination. From the Yucatan's culinary delicacies, the moles of Oaxaca, and mole poblano, these are just a few of Mexico's specialities. Whether it's in a world-class restaurant or simply street food, the diverse tastes of Mexico never disappoint.
---
6. History and Culture
Mexico's history and culture is rich, colourful and vibrant. It is unique and probably one of the most fascinating in the world. The ancient civilisations such as the Aztec and Maya, as well as European colonisation, set the base for the present Mexican culture. Their traditions have survived the Spanish oppression and imposition. The gradual blending of native cultures (particularly Mesoamerican) with Spanish culture and Mexican culture prompted the government of independent Mexico to actively promote shared cultural traits in order to create a national identity.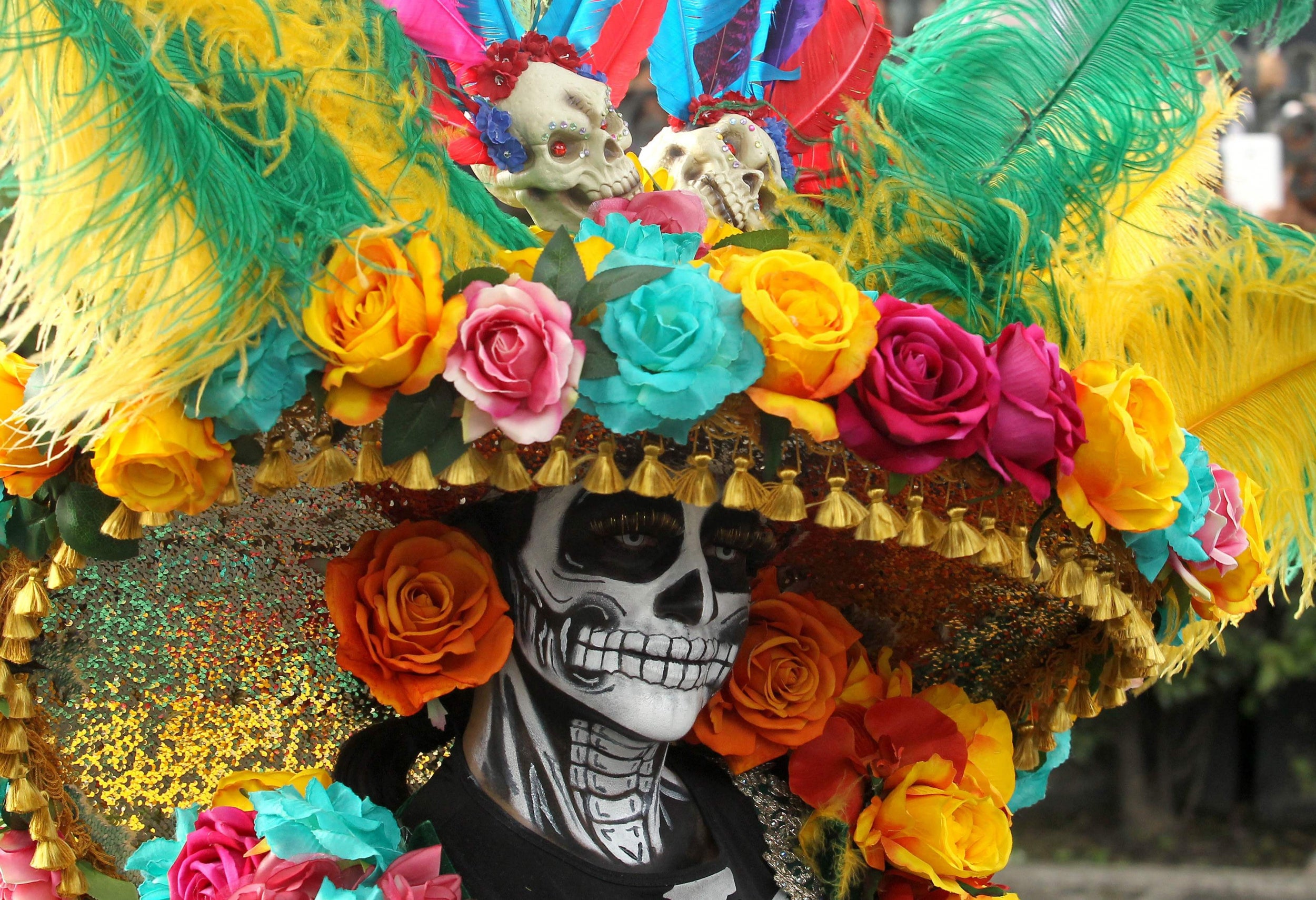 ---
7. Mystical Mayan Ruins
You can find the remains of the old Mayan and Aztecan cities scattered all over Mexico. They are open for visitors to understand and learn about these visionary ancient civilizations.
Mayan archaeological sites like Tulum, Chichen-Itza and Coba in the Yucatan Peninsula, Teotihuacan and Tenochtitlan in Mexico City or Cholula in Puebla are just a few of the incredible historical sites that will throw you back in time. Authentic Mexican cultural getaways!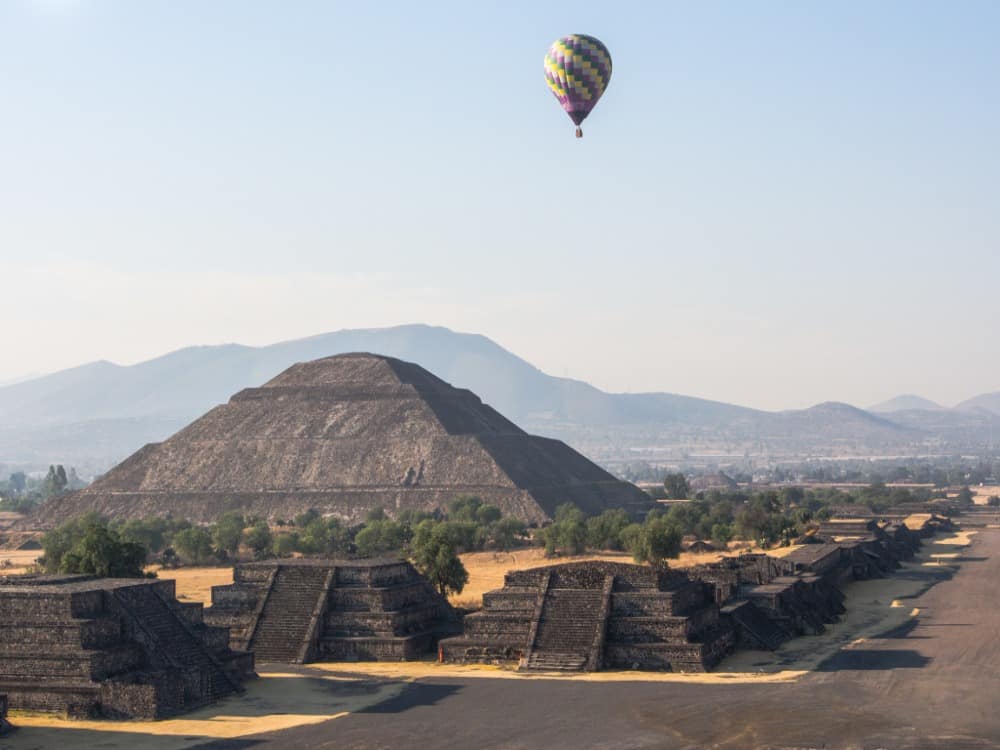 ---
Sign Up To Download Our Free Guide To Mexican Breakfast
Free Mexican Breakfast Cook Book
Save £10 On Our Ultimate Mexican Bundle Box  (UK Only)
Monthly Newsletters with our latest recipes and special offers
---
8. Amazing Weather
Mexico has a broad climate. You can bask in the sun all year round on the coast, both Pacific or Caribbean, but the winter can be chillier on the Pacific coast. It is still very pleasant, however, and definitely warmer than Europe. In the Chihuahua area, you can even find snow in the winter. Mexico City and all the central parts of Mexico, including Chiapas, can get really cold from December through to March.
On the contrary, the Caribbean Coast of the Riviera Maya, including Cancun, gets extremely hot in the summer when it's also more likely to rain. In general, though, Mexico is a destination where you can travel all year round.
---
9. The People
Mexican people are known for their kindness and naturally welcoming attitude. You will see it in the hotels where exceptional service is provided, but also in the people that you occasionally meet on the road that will make you feel at home. Ask for information and you will make a friend!
---
10. Spectacular Hotels
Mexico is home to some of the most spectacular luxury hotels, for those who wish to splurge on a world-class vacation and get completely pampered and spoiled. The most prestigious hotel brands have their properties strategically located in the best spots of the Mexican coast to offer the best experience, with stunning views and top-notch service. For low-budget travellers, they will find the most cost-effective accommodation in the best hostels and private homes.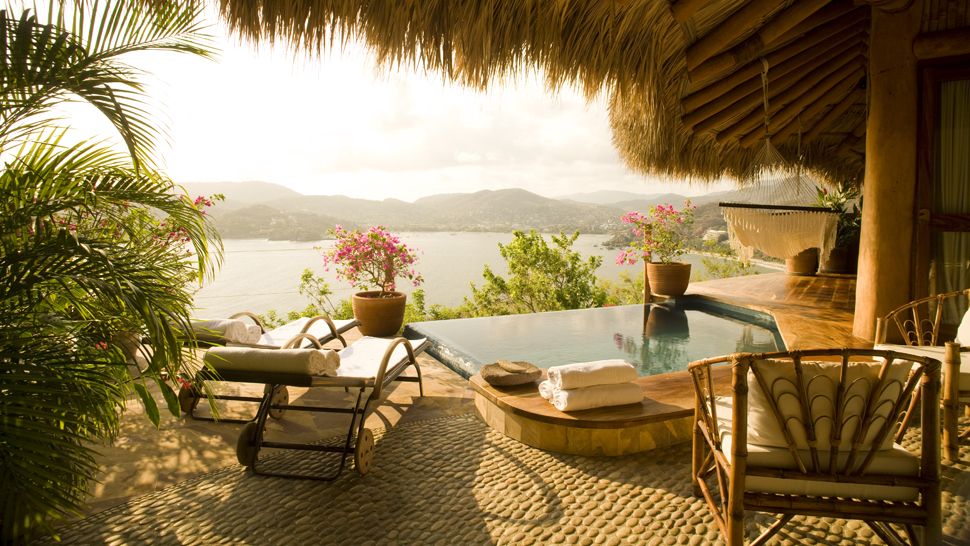 Mexico is a destination for all seasons and all kinds of travellers of any age and budget. The only risk is that you will never want to leave! So there you have it, our Top 10 Reasons To Visit Mexico! Have you been to any of these incredible locations? Or any others? We'd love to hear any travel tips or a general love for Mexico! If you do end up going, don't forget to tag us with #granluchito.
For other similar blogs please visit