Estimated reading time: 15 minutes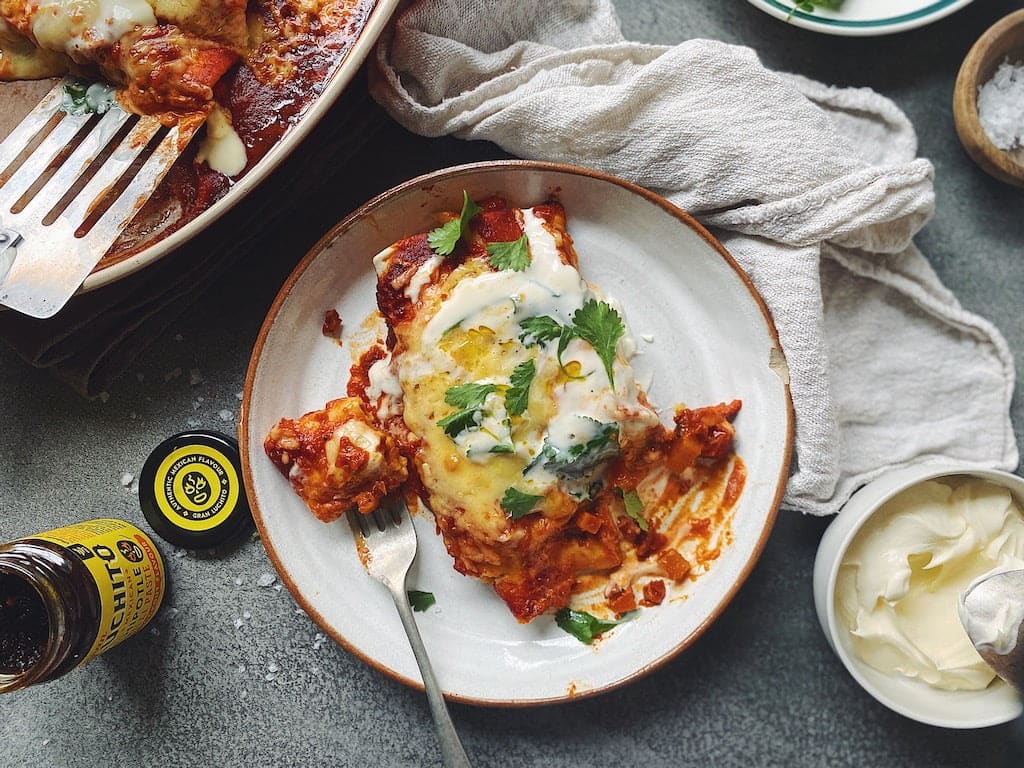 Wondering what to serve with enchiladas as a side dish for that all-important showstopper meal? Here we've rallied together some of our delicious sides that would go perfectly with enchiladas. Any leftovers can be kept in the fridge and eaten the next day!
---
---
Taste the Tradition: Embracing Authentic Mexican Cooking
Enchiladas, the beloved traditional Mexican dish, hold a special place in the hearts and taste buds of food enthusiasts worldwide. Born in the bustling streets of Mexico City and nurtured in the warm, welcoming kitchens of abuelas (grandmothers), this flavourful delicacy has found its way into our very own kitchen, bringing with it a symphony of tantalising flavours, colours and textures.
---
---
Enchiladas Unwrapped
Picture this: tender tortillas lovingly stuffed with a mouthwatering filling of your choice, generously bathed in a vibrant Tomatillo Enchilada Sauce that adds a delightful kick to each bite.
The result? A culinary masterpiece that dances on your palate, leaving you wanting more of its saucy, cheesy, and spice-infused goodness.
You are in for a treat culinary explorers, because we will also guide you on what to pair with enchiladas.
---
The Authentic Comfort Food
Enchiladas, not only tantalise the taste buds but also brings people together in a heartwarming way. This is why the joy of enchiladas extends beyond their delicious flavours—it lies in the process of making them, a shared activity that fosters togetherness and happiness.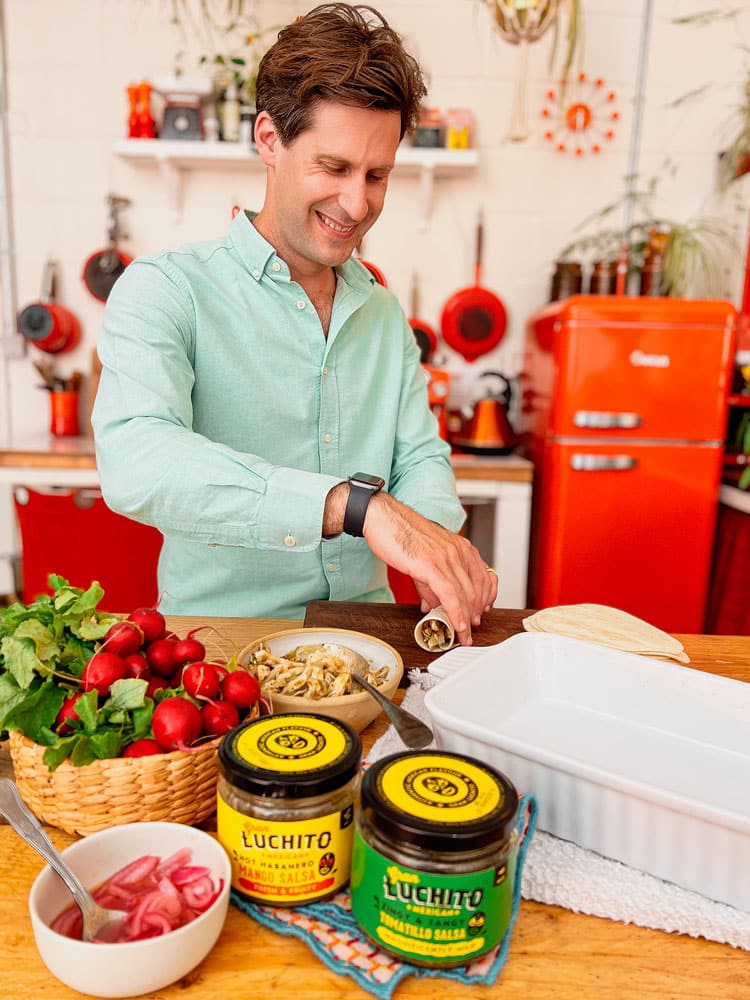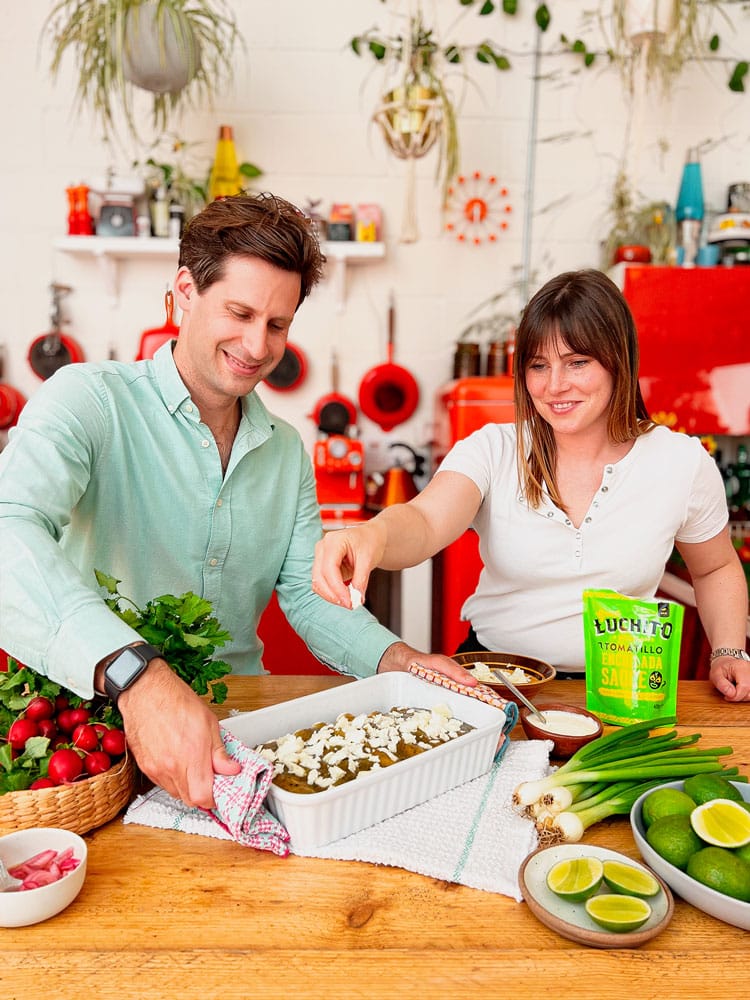 From preparing the filling to concocting the sauce and assembling the enchiladas, each person can lend a helping hand, creating an atmosphere filled with laughter, stories, and cherished moments. Moreover, enchiladas have a magical ability to unite people around the table, transforming the dining experience into a vibrant celebration of community. Just like the saying goes, "The more, the merrier." These shared meals forge lasting bonds and create treasured memories that extend far beyond the final bite.
---
What To Serve With Enchiladas
This authentic Mexican rice recipe had to be added to this post on what to serve with enchiladas. It's a great one to add to a lot of Mexican recipes, has a wonderful flavour and just adds some more pizzazz to your enchiladas! The Mexican rice is filled with carrots, peas, coriander and a cheeky teaspoon of our Chipotle Paste. This blends in the smoky flavour of chipotle chillies and caramelised onion. For more on what is real Mexican food check out our blog What Is Authentic Mexican Food?
Best Served With: Vegetarian Enchiladas
---
Mexican black beans are a classic to serve with enchiladas. Our lovely Cantina Beans (authentic black beans with their juices) are waiting for you to warm up and have alongside your enchiladas, or just have them on the side. If it's the latter, you can garnish them with some finely chopped onion, tomatoes, chillies, coriander, some scoops of avocado and dollops of creme fraiche! Delicious!
Best Served With: Chorizo Enchiladas & Winter Veg
---
vious choice! Of course we'd say Chips and Salsa! Our Lightly Salted Tortilla Chips go with almost everything and are a welcome little crunch to add as an enchiladas side dish. Although they stand well alone, they're even better dipped in one of our five salsas: super smoky Chipotle Salsa, zingy and tangy mild Tomatillo Salsa, hearty chipotle Black Bean Salsa with garlic and lime, fire-roasted Red Pepper Salsa, or last but not least our fresh and fruity Hot Habanero Mango Salsa. Take your pick! Or have some fun taste testing a few.
Best Served With: Chicken Enchiladas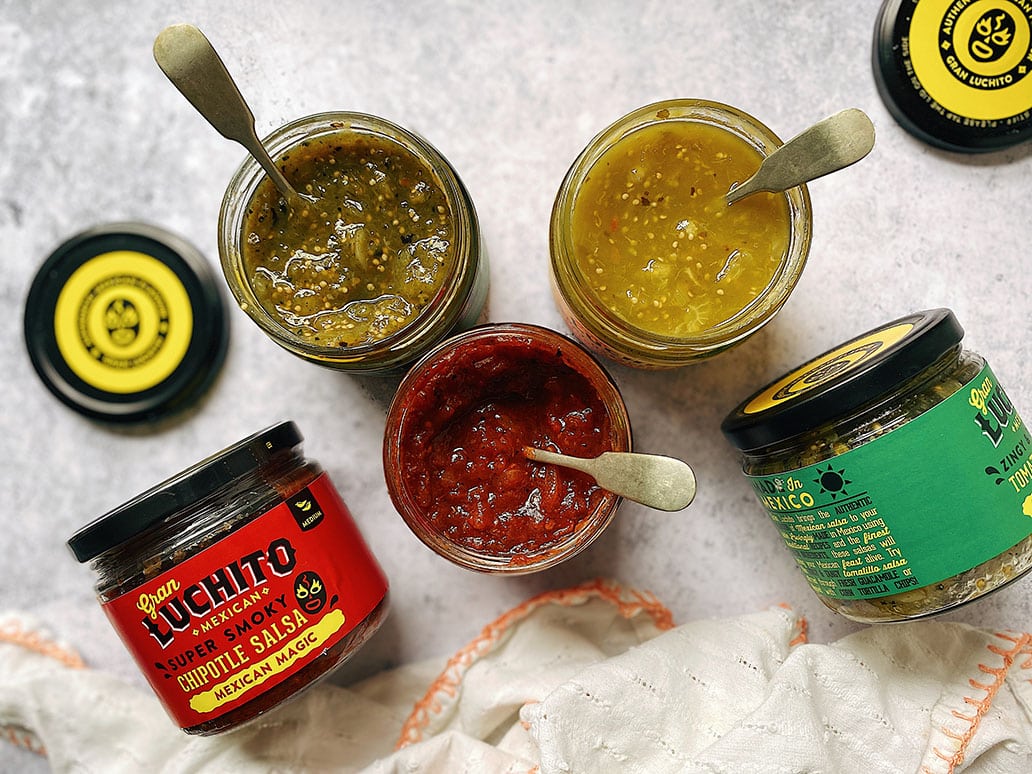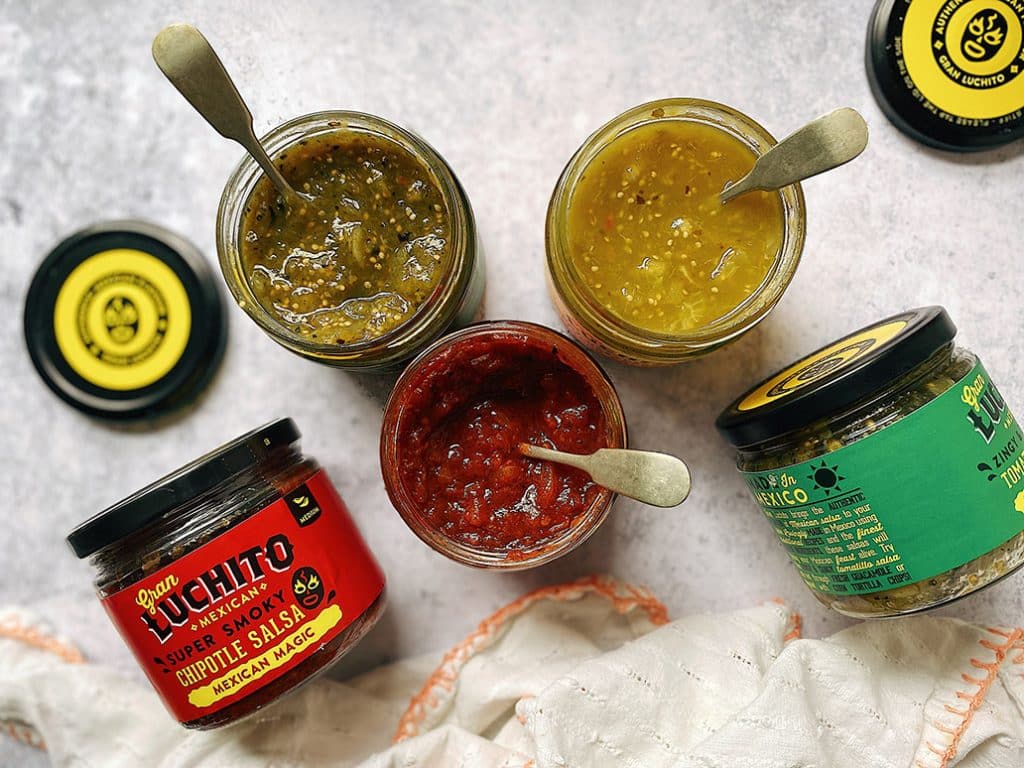 ---
What salad goes with enchiladas? Our Mexican salad is a perfect side dish to eat with enchiladas in the Spring or Summer. In addition, it's a beautiful salad to look at, very colourful, and full of healthy goodness. Combine fresh salad leaves with carrots, radishes, spring onions, feta, avocado and our black Cantina Beans. Add to that a bit of crunch with our Lightly Salted Tortilla Chips and some chipotle dressing! This results in a fun texture with tons of flavour.
Best Served With: Enchilada Lasagne With Beef Short Ribs
---
---
This zesty and fragrant rice is another great accompaniment to enchiladas. Coriander pairs excellently with Mexican food and adding our Chipotle Lime Paste makes it super delicious, with a light chipotle flavour and added lime twang!
Best Served With: Green Chicken Enchiladas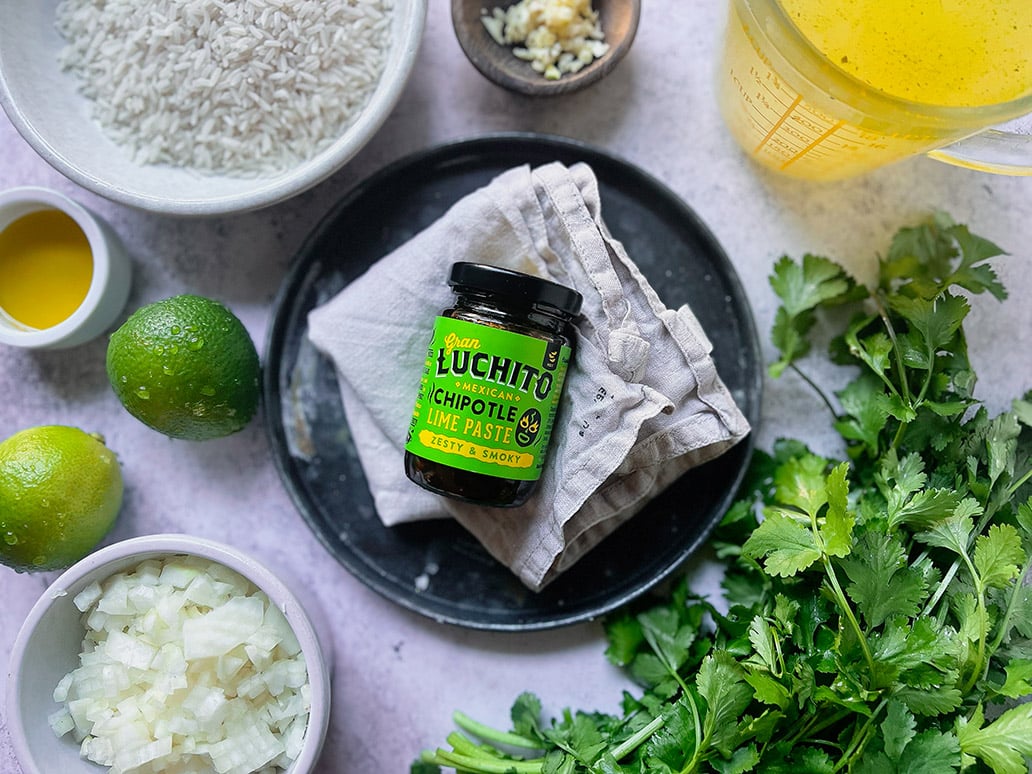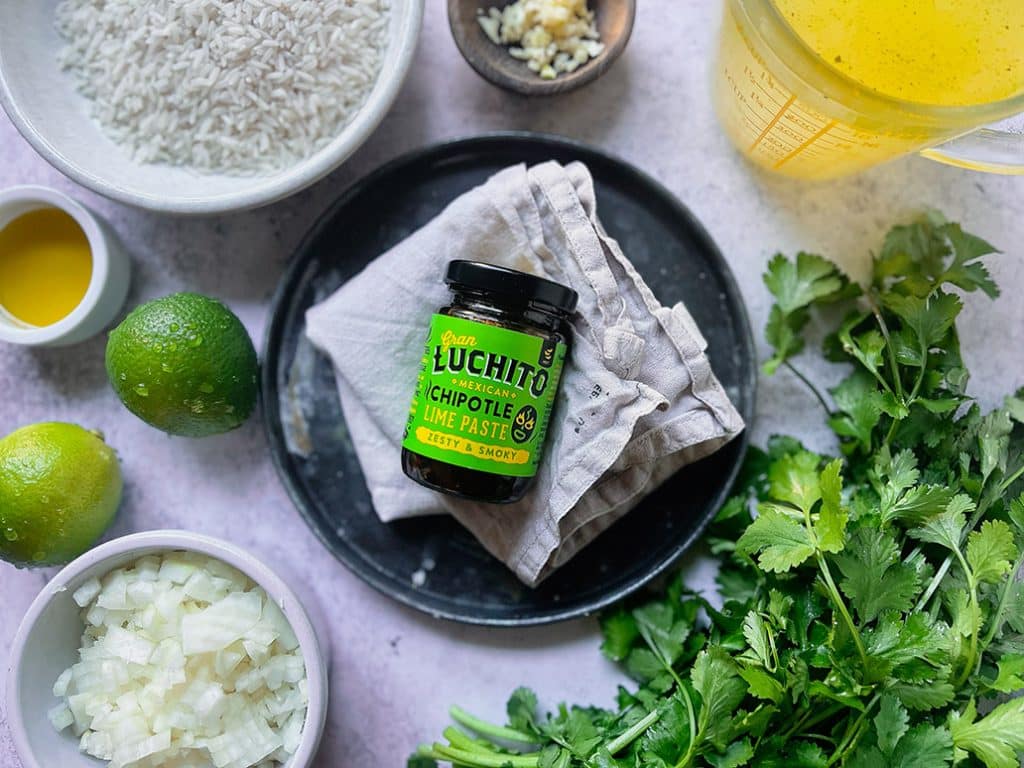 ---
Beans, a fundamental element of Mexican cuisine, grace the tables of every household. Typically, they are served in their delectable juices, akin to the irresistible Gran Luchito Cantina Beans, or lightly sautéed with onion and garlic before being transformed into a mouthwatering purée that effortlessly complements a wide range of dishes.
Best Served With: Ropa Vieja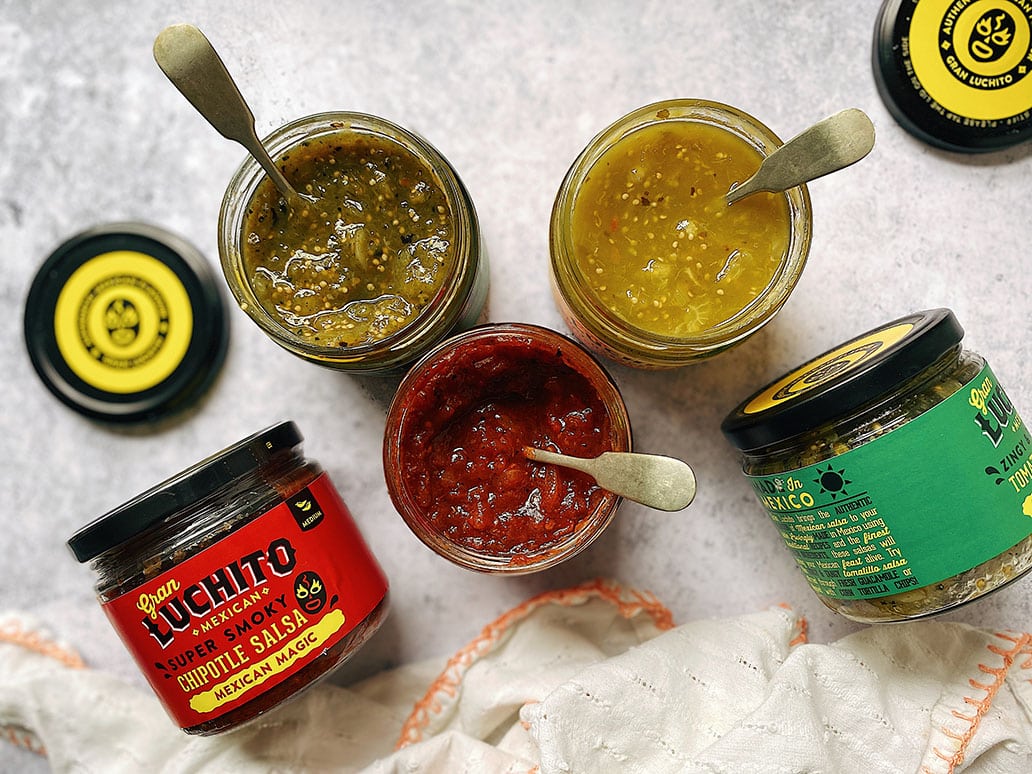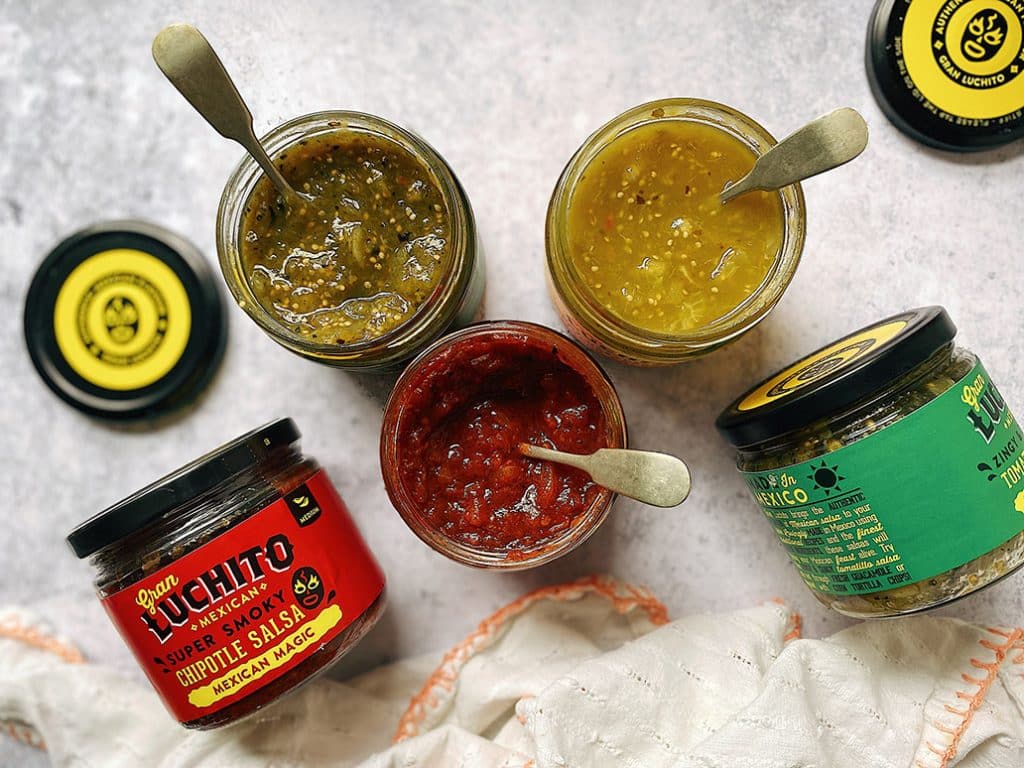 ---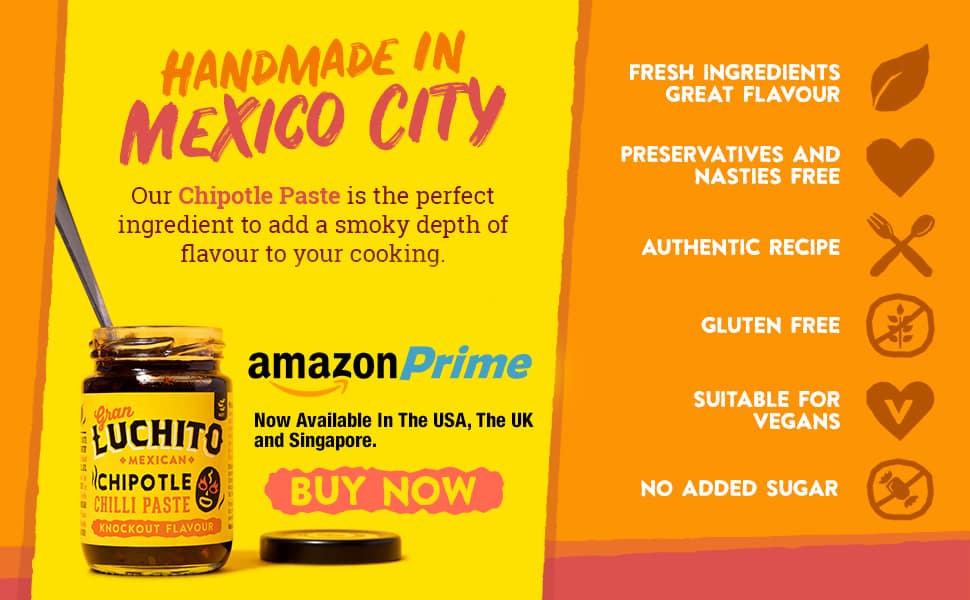 ---
In a traditional arroz primavera recipe, the key ingredients are white rice and spring vegetables. However, we decided to enhance our version by incorporating the magical touch of Gran Luchito Guajillo Fajita and Taco Mix. This spice mix provides a quick and flavourful seasoning option, and we adore having a jar of this enchanting blend in our spice cabinet to sprinkle a pinch or two onto our meals.
Best Served With: Beef Picadillo
---
---
Hopefully that's helped you decide on what to serve with enchiladas besides rice! For more on Mexican enchiladas, please see:
Keep us posted on your masterpieces! Don't forget to tag us #granluchito