How To Make Enchiladas? In this blog we will share with you everything you need to know about delicious homemade enchiladas. What are enchiladas, how to make them, where did they originate from and more! A classic authentic Mexican dish, and something new to try at home – Enjoy! See all enchilada recipes here, or click to buy enchilada ingredients.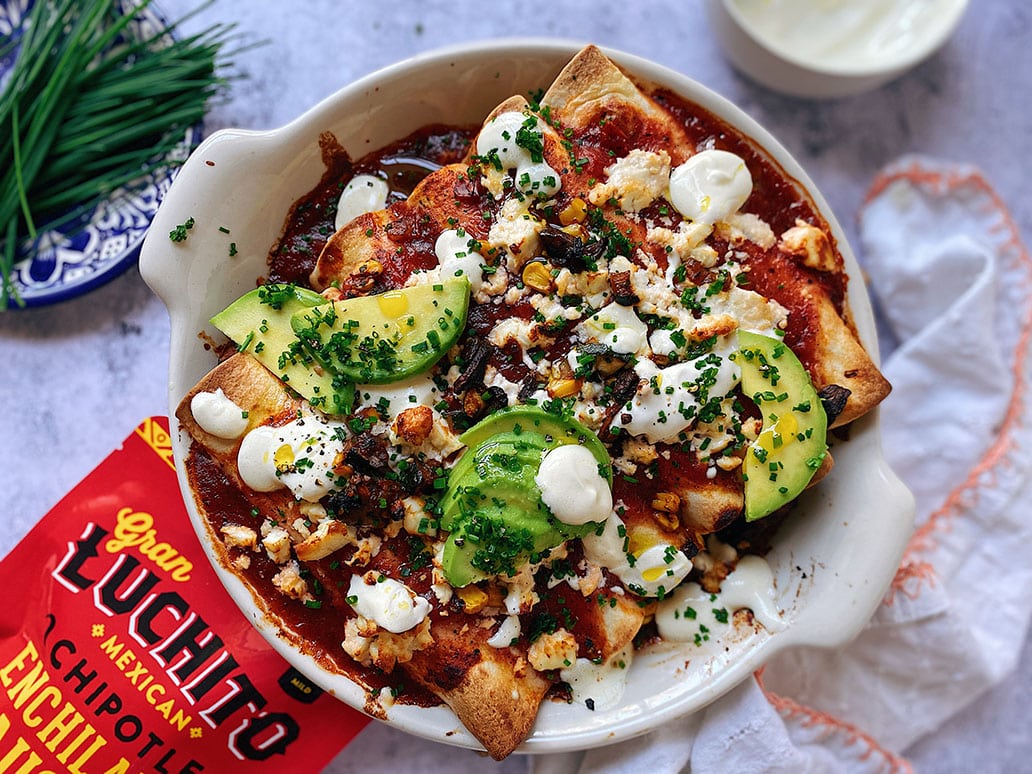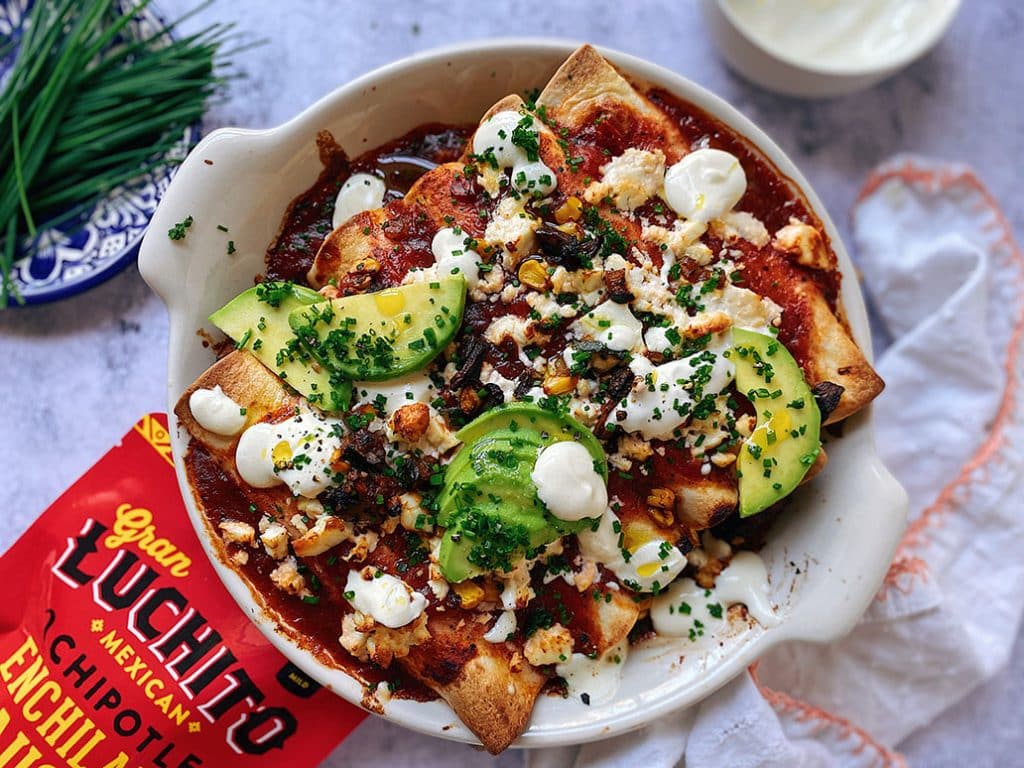 ---
---
What's In Enchiladas?
The ingredients that go into them are usually made up of meat, veg, cheese, beans and a sauce. Of course, you will need tortillas to wrap the ingredients up in! Other ingredients typically used as a dip on the side, or to slather inside also are sour cream, fresh coriander and a homemade guacamole.
Sauce
---
Are Enchiladas Mexican?
---
How To Make Enchiladas
---
Our Favourite Enchilada Recipes
For more, see here for our other Enchilada Recipes.
---
How To Make Enchilada Sauce?
Of course, if you are going to try our Easy Chicken Enchiladas recipe, then all that is needed sauce-wise is our Enchilada Cooking Sauce. Things made easy!
---
Can You Freeze Enchiladas?
---
Sign Up To Download Our Free Guide To Enchiladas
---
So there is our guide on How To Make Enchiladas! We hope you've enjoyed reading it and it's inspired you to try something new out at home. We'd love to see what you get up to in the kitchen! Don't forget to tag us #granluchito.
Be sure to check out our Beginner's Guide to Mexican Food to learn more about what Mexican food involves.
For similar blogs to this one, please visit: