Estimated reading time: 12 minutes
Tacos are a very traditional and authentic Mexican street food dish. They are quick and easy to make at home, and have endless flavour combinations. So sit back, relax, and learn everything you need to know about how to make tacos at home. See all taco recipes here, or click to buy taco ingredients.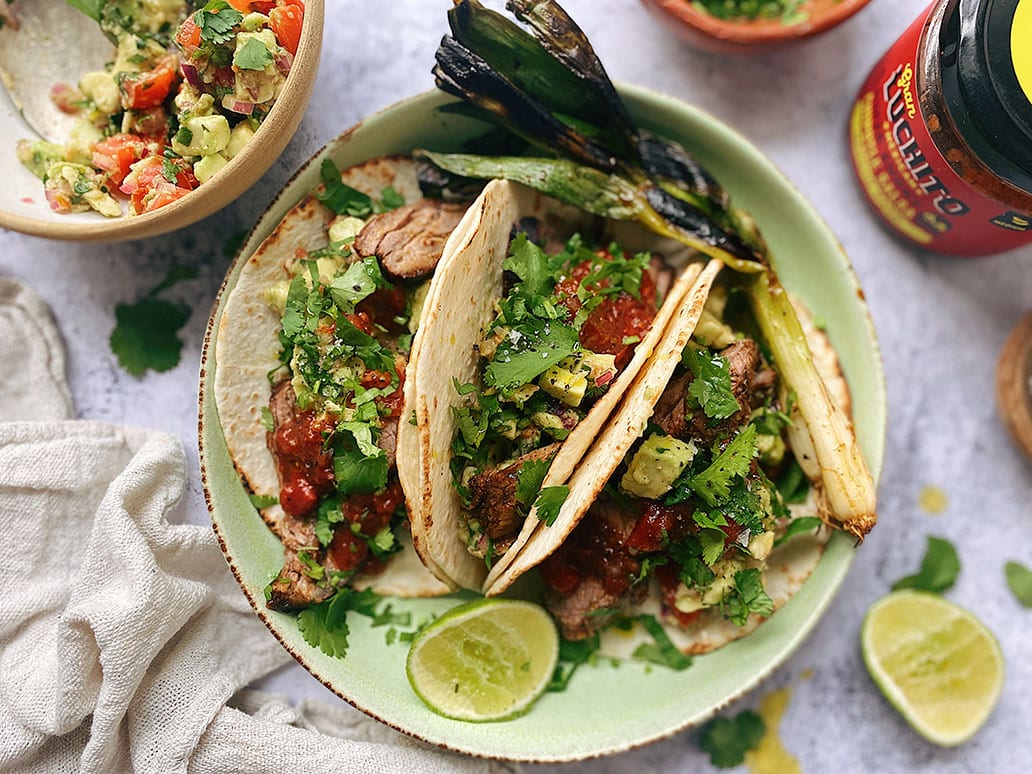 ---
---
Did you know?
You Can't Get Tacos at Lunchtime in Mexico!
Americans eat tacos at any time of day, but in Mexico, they don't. Tacos are available on the street in the morning or late at night, but from midday until 6 pm they are nowhere to be found. That's because Mexicans usually eat their big meal in the afternoon, saving tacos for earlier in the day or late at night!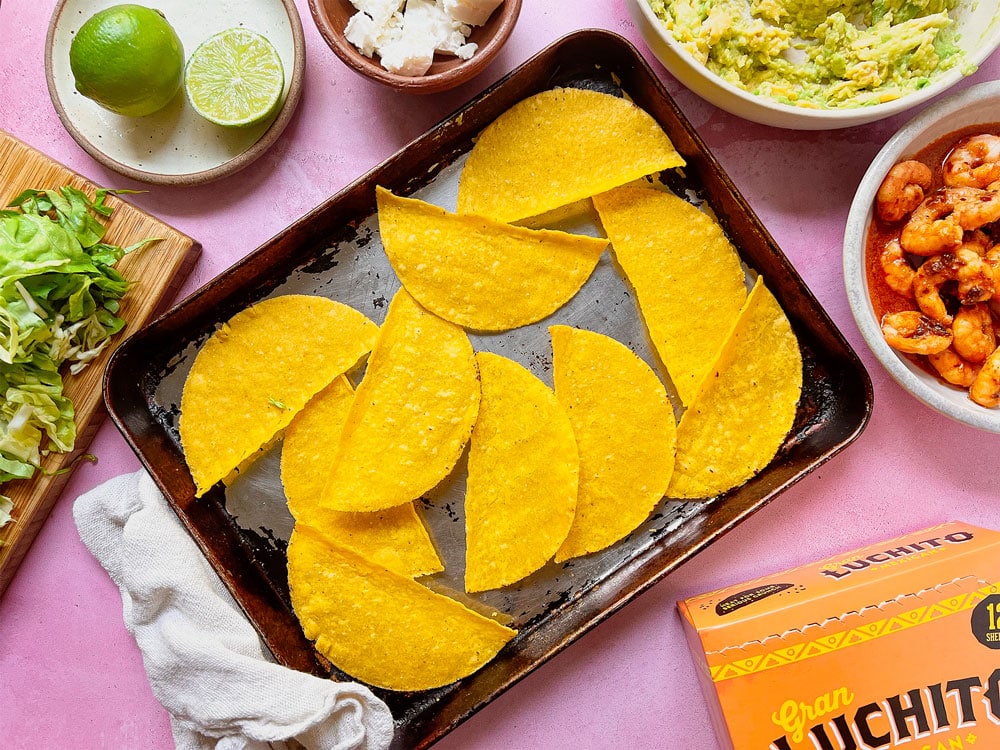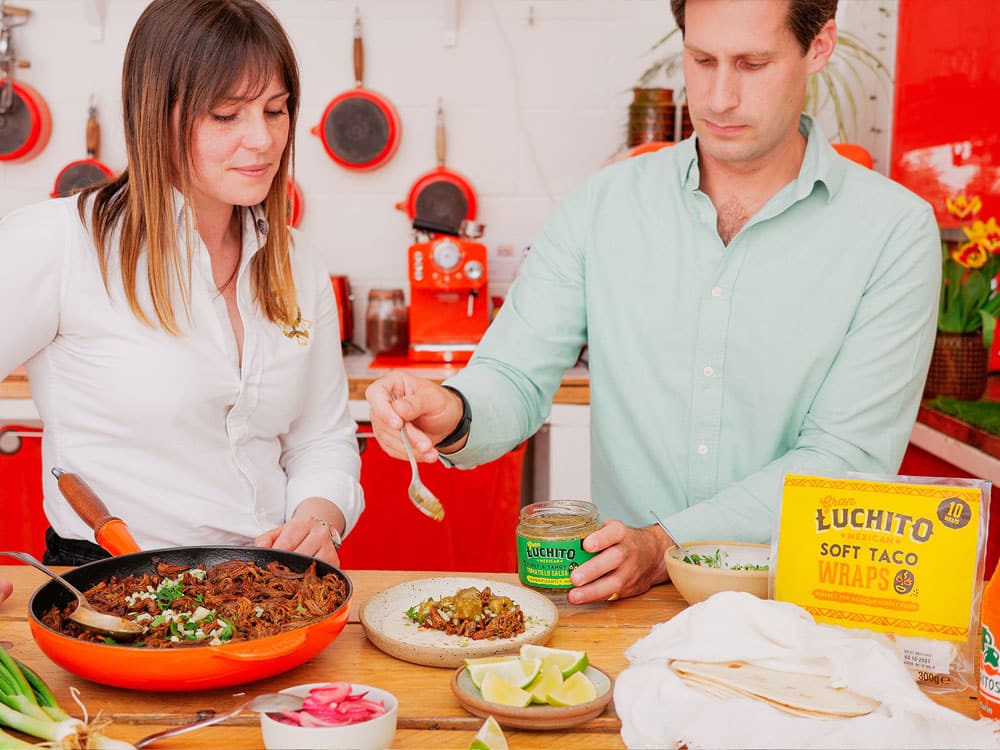 ---
What are Tacos?
Translating as 'wedge', tacos are a traditional Mexican dish consisting of a tortilla topped with a filling, then folded and eaten by hand.
Sometimes people get confused between fajitas and tacos. Fajitas are strips of cooked meat with onions and peppers rolled up in a flour tortilla. Tacos contain shredded, grilled or ground meat, with cold veggies added, in a hard or soft tortilla carrier. They tend to be smaller than fajitas and they are simply folded in half to hold the filling.
Much of the debate around Tacos is centred around the carrier. Whether it should be crunchy or soft and whether it should be made from corn or wheat.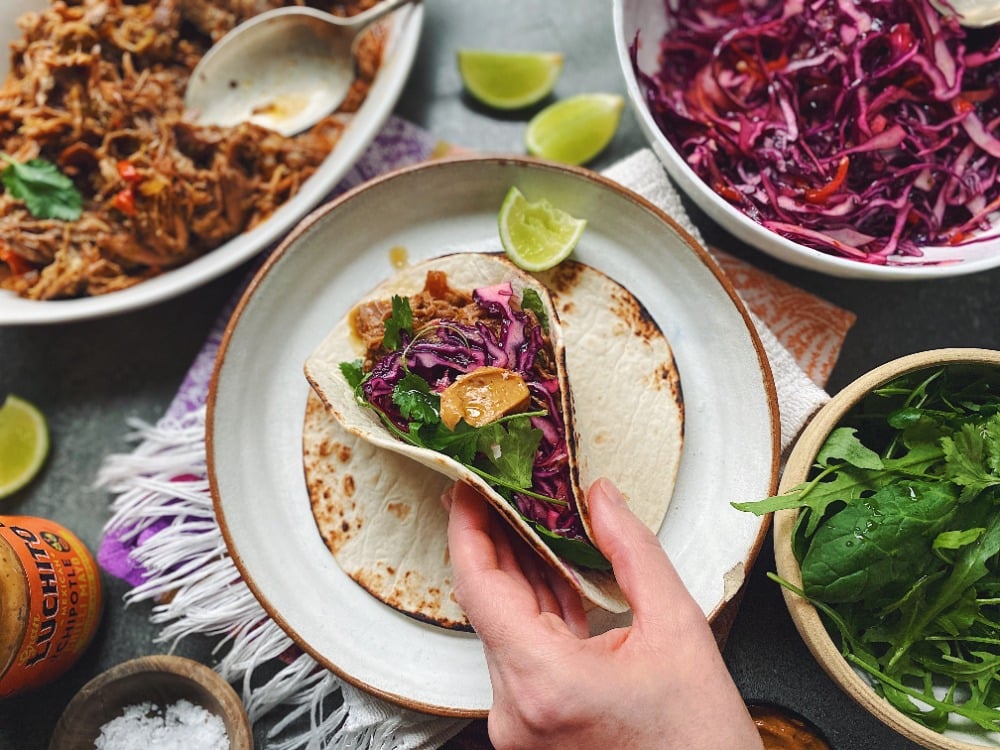 ---
What Do You Put In Tacos?
The traditional taco ingredients needed for a Mexican tacos recipe are either a hard corn one (a 'shell') or a soft flour tortilla, a meat filling, and a variety of toppings. So here is what you need to make them:
The Carrier
The most important part! Without this, it just doesn't work. You have a couple of choices. Are you looking for how to make taco shells? You can create an easy taco shell recipe using Gran Luchito Hard Shell Tacos. Simply bake them in the oven for a few mins and they become warm and super crispy! Our Soft Taco Wraps are perfect if you want your tacos in a soft tortilla.
The Filling
Now onto taco fillings! Anything goes here. Pork, beef, chicken, salmon, prawns, the list goes on. As mentioned earlier, the meat can also be ground, grilled, shredded or slow-cooked for a tacos recipe. If you are vegetarian, you can substitute meat with beans, avocado, halloumi, mushrooms or sweet potato to name a few. Our range of Fajita & Taco Mixes can easily be used to make a taco seasoning for your chosen fillings.
Toppings
The really fun part! Add whatever you like. Popular toppings include: cheese, guacamole, sour cream, rice, all kinds of vegetables, spring onions, cactus, coriander, salad, jalapeños, lime, and chillies.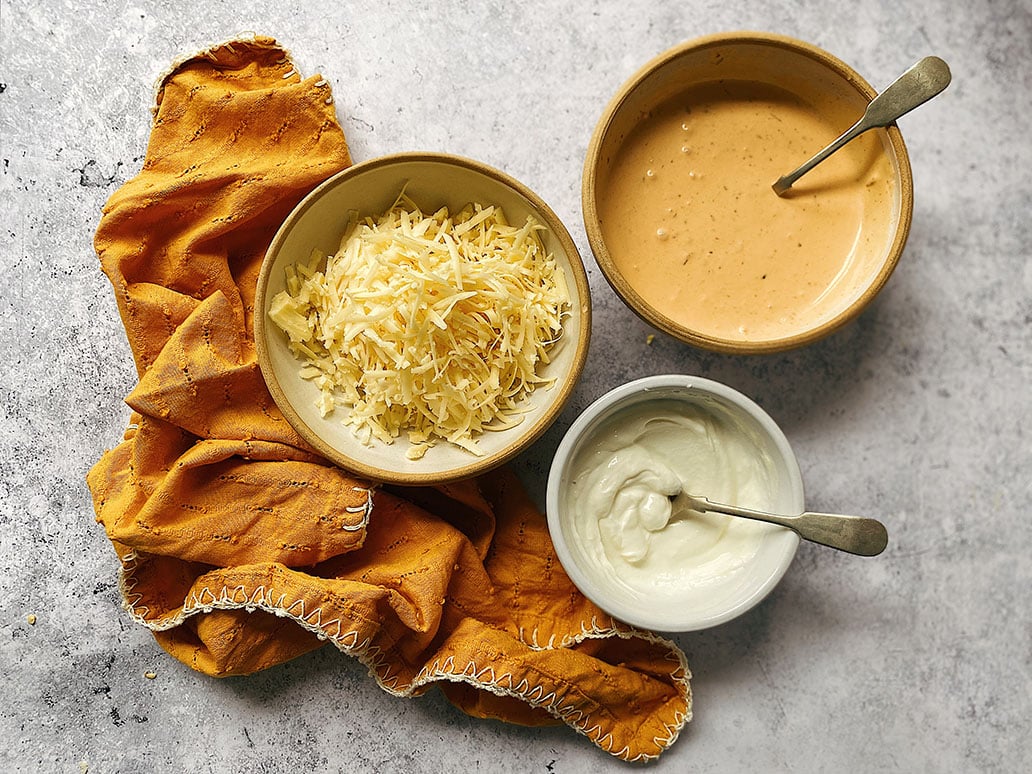 Sauce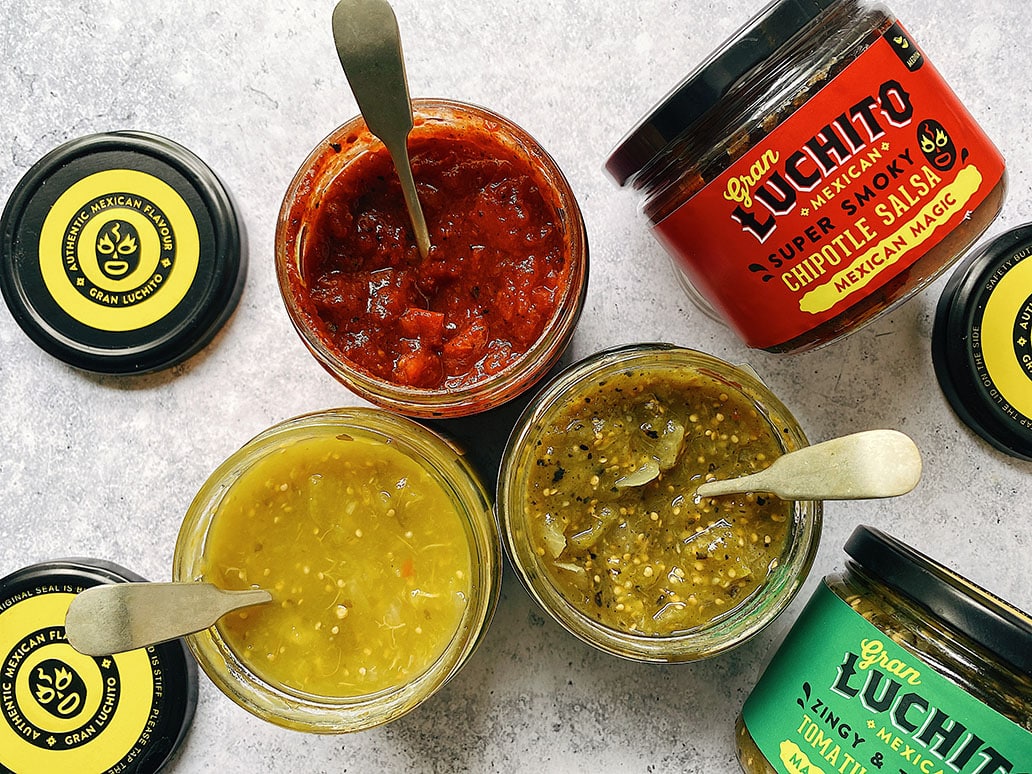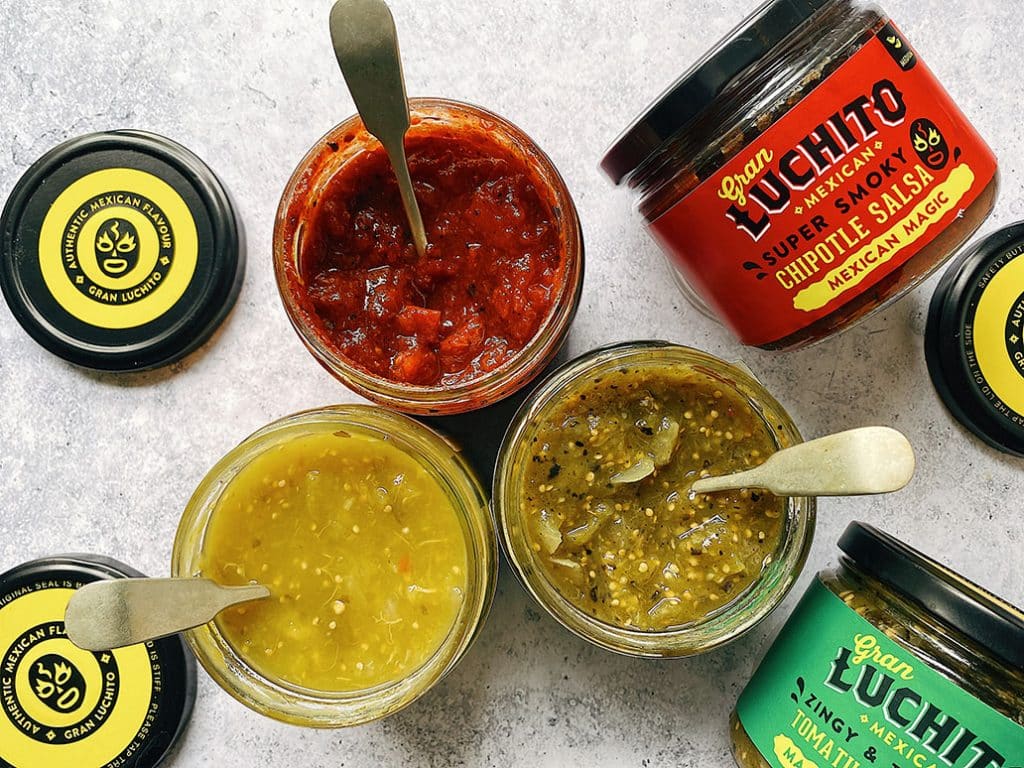 A sauce enhances the flavour of the meat and adds interest. Any Gran Luchito Salsa would be delicious and added on top of your chosen tacos recipe. Whether it's our hot Mango Salsa, our mild Tomatillo Salsa, or the ultimate smokey Chipotle Salsa, take your pick!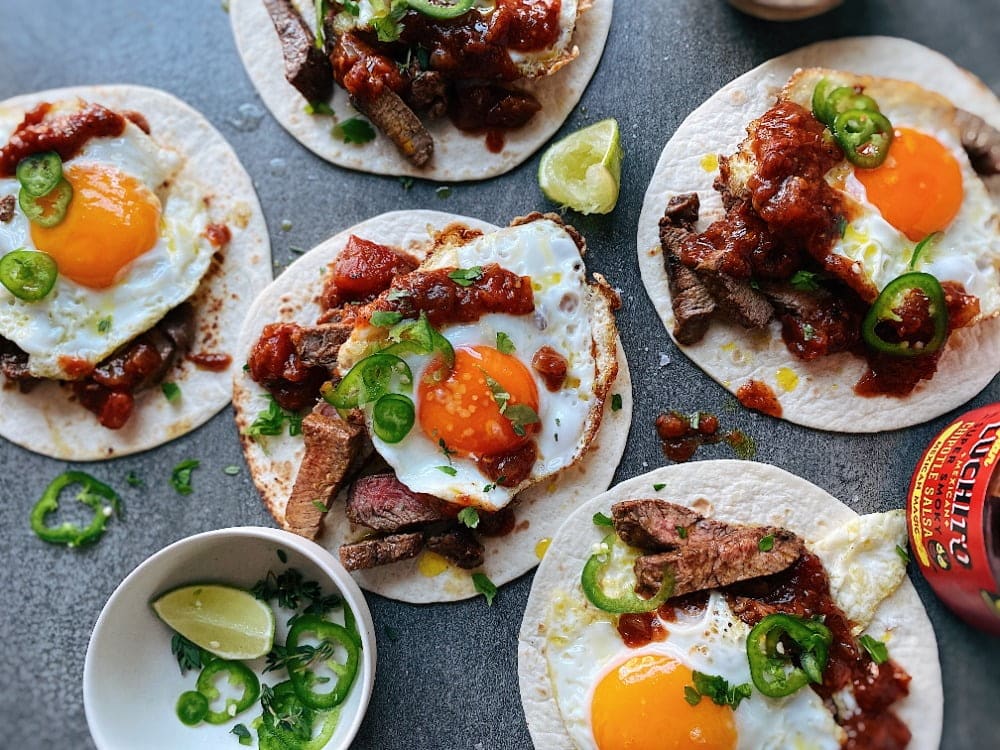 Our favourite Mexican tacos recipe where a great example of how salsa works so well dolloped on top is the Breakfast Tacos with Carne Asada!
---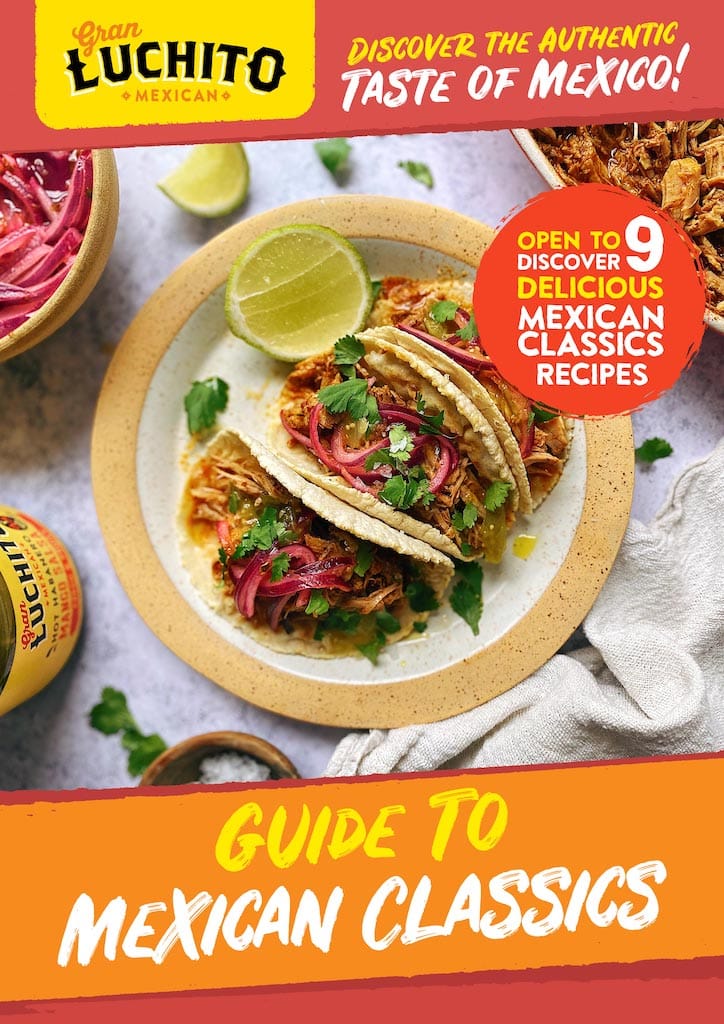 Sign Up To Download Our Free Guide To Mexican Classics
Free Mexican Cook Book

Monthly Newsletters with our latest recipes and special offers
---
How To Make Tacos
The fun part starts here! How to cook them? Well, once you've gathered your taco ingredients, you can start cooking and stuffing your wrap.
Add a little olive oil to a large pan and place on medium/high heat.

When hot add the taco meat, and leave to get nicely browned, giving it some good colour.

If you haven't marinated the meat first, lower the heat and add the Chipotle Fajita & Taco Mix, or our Chipotle Paste, with some chopped spring onion. Mix well and leave to cook for 10 minutes, stirring occasionally.

Remove from the heat and squeeze half a juicy lime over. Add a big handful of roughly chopped coriander leaves, then mix well.

Warm the

Soft Taco Wraps

in the microwave for 30 secs, and add

slices of avocado and Jalapeño & Pineapple.
How to eat a taco? With your hands of course! In other words, you pick it up, fold it in half and get stuck right in!
---
Our Favourite Recipes
And some vegetarian options:
For more inspiration: check out our other Taco Recipes.
---
Where are Tacos from?
There is some controversy over the origins of the word "taco." We do know that it predates the arrival of the Spanish in Mexico. There is evidence that the Mayan people living in the lake region of the Valley of Mexico traditionally ate them filled with small fish. In addition, Jeffrey Pilcher (a taco expert) claims the word originated from the silver mines in Mexico around the 18th century. Apparently, they referred to the paper inside little explosives that the workers used to extract the ore within the mines.
Tacos were introduced to the United States in 1905 when Mexican migrants came to work on railroads and started bringing delicious food with them. They were essentially street food at this time since they were highly portable and cheap. After that, Mexican Americans in the Southwest reinvented it, and mass-marketed it to Anglo palates via the crunchy Taco Bell shell.
---
Can You Freeze Tacos?
Yes! Freeze your cooked meat filling in its little plastic bag. The prepared shredded/sticks of veg can go in another, and the tortillas in their own too. For the soft flour tortillas, it's best to put them in a big sealed plastic bag, lying flat, with each wrap separated from the other!
Then, when defrosting, you can either just take the whole bag out of the freezer and do them all at the same time, or just take individual ones. To defrost the meat and veg ingredients, whip it out the night before you want to use it and pop it in the fridge. It can be microwaved the next day or pan-fried.
---
We hope you enjoyed our guide, and it inspired you to try something new at home. We'd love to see what you get up to in the kitchen over the next few weeks! Don't forget to tag us #granluchito.
For more blogs please visit: