Vegan Chorizo
We are big fans of chorizo tacos here at Luchito and there is no reason why vegans can't enjoy the same treat. That's how this vegan chorizo recipe came to life!
For our Vegan Chorizo, we use smoked tofu that's already packed with flavour. We mixed it with sautéed mushrooms, but the main component is the spicy vegan sauce or adobo that we prepare using our Gran Luchito Chipotle Paste. It's the key to getting that smoky and spicy chorizo taste and colour.
When you prepare this vegan chorizo recipe you can either fry it directly into a warm pan with a bit of olive oil, or you can wrap it with cling film, forming the characteristic chorizo sausage-like shape. Keep it refrigerated and use it within that week, or freeze for up to one month, ready to be used when you need it.
Once it's cooked you can serve your vegan chorizo either with warm Gran Luchito Soft Taco Wraps, sprinkled over nachos, or as a filling for your quesadillas. Either way, we hope that you'll enjoy this recipe as much as we do!
Prep time

Cook time

Total time

Ideal for

Lunch

Make it

Mexican

Serves

3
Nutrition: Per serving
kcal 119
fat 6.7g
saturates 1.1g
carbs 11g
sugars 2.5g
fibre 1.3g
protein 3.5g
salt 0.55g
How to make it
The first thing to do is to prepare the adobo or sauce to flavour the vegan chorizo. Start by cooking the red pepper directly over the flame in your hob, until it gets nicely charred all around. Turn from time to time with the help of kitchen tongs, and once ready remove the stalk and cut into smaller pieces.

In a blender, add the charred pepper flesh, the

Chipotle Paste

, tomato paste, cumin, olive oil, black peppercorns, apple cider vinegar, agave syrup, smoked paprika and salt. Blend until you get a smooth mixture and then reserve.

In a frying pan, add the olive oil and slowly cook the onion. Once it gets a bit of colour, add the mushrooms and cook for 5 minutes over a medium heat. Simply season with a pinch of salt and freshly ground black pepper.

In a bowl, place the smoked tofu and pat dry with a paper towel. Crumble up the tofu and add the cooked mushrooms. Pour in the adobo and mix everything with a wooden spoon until all the ingredients are combined.

Let the chorizo mixture rest for 30 minutes before cooking. If using, immediately cover with cling film, rest and then fry with a bit of oil until it gets slightly crispy.

If you're preparing in advance and wish to store for later, place a large piece of cling film over your kitchen counter. Add the chorizo mixture and distribute evenly forming a line, then proceed to wrap with the cling film, forming a sausage like shape. Tie the ends and keep in the fridge to consume within the week, or in the freezer for up to a month. Make sure to thaw completely before cooking.

Serve your fried vegan chorizo with warm Soft Taco Wraps, fresh avocado slices, freshly chopped coriander, onion and a squeeze of lime.
What To Serve With Vegan Chorizo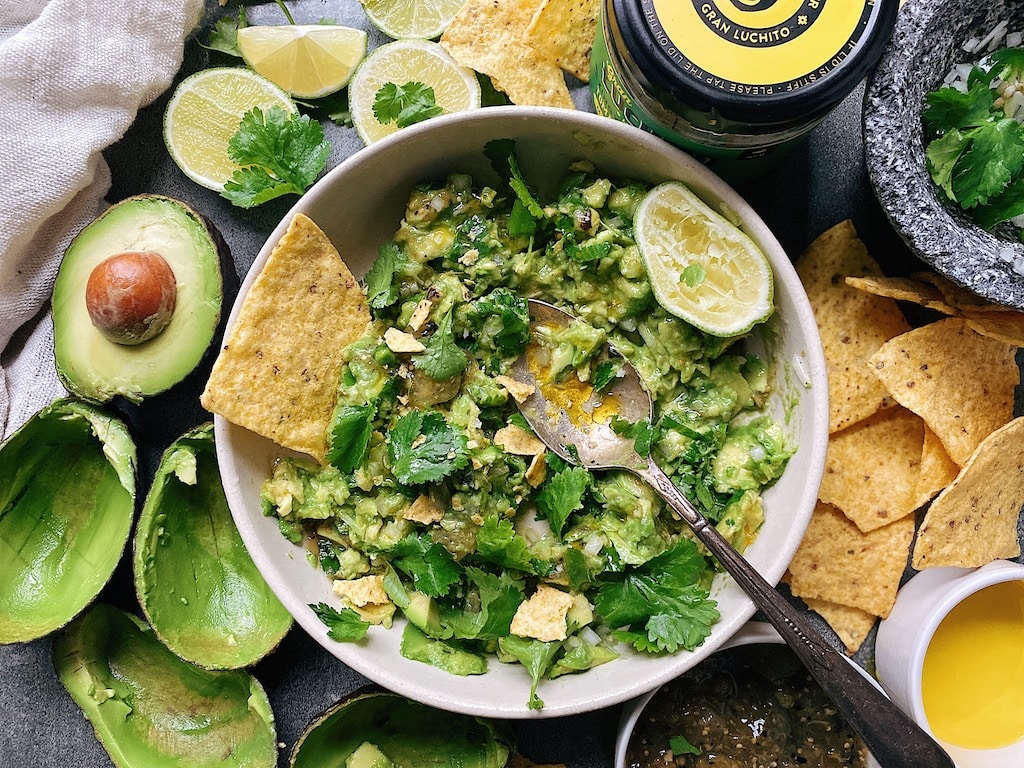 Serve with a side of homemade guacamole
And some Vegan Nachos
Download Our Free Guide To Tacos
Your free Taco guide will be emailed to you immediately.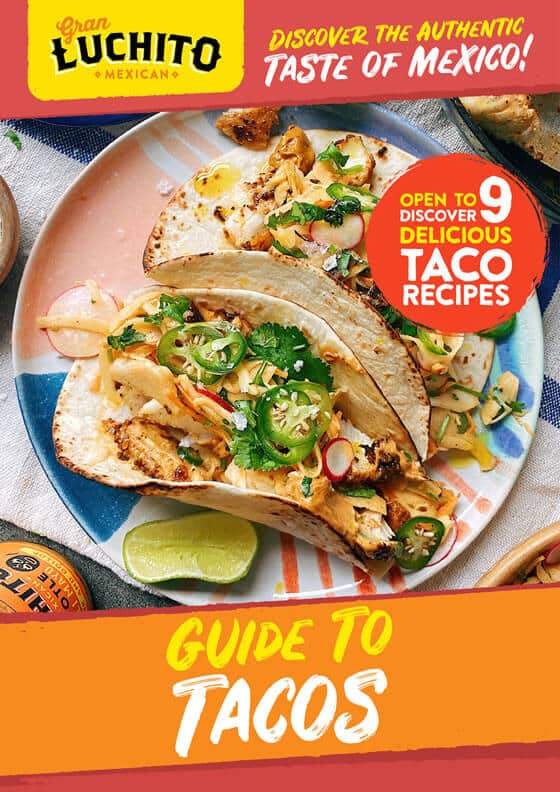 Similar Recipes You Might Like to Try
FAQs
Where can I find smoked tofu for this recipe?
You can find it in many big supermarkets nowadays.
How long does cooked tofu stay good in the fridge?
Cooked tofu will last for 4-5 days in the fridge. Just make sure to place it in a covered container.
Is this vegan chorizo healthy?
Yes! Tofu is low in calories but high in protein and fat. It also contains many important vitamins and minerals.
Comments / Questions / Tips

Subscribe now for a free copy of the Gran Luchito e-cookbook filled with delicious, authentic Mexican recipes and join our mailing list for all the latest recipes, news and blog updates.