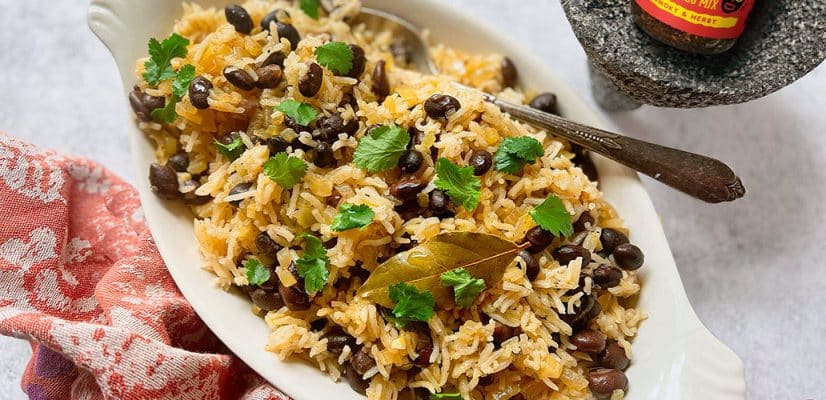 Black Beans and Rice
Black beans and rice is a combination that's very popular in Latin American cultures. It has to be one of the best side dishes that you can serve, as it goes with a big variety of main meals. You can often also find rice and beans served as a main course in itself, given that it contains the perfect combination of nutrients that you need to have a wholesome meal.
We think this simple black beans and rice recipe will be super useful for you at home, as well as just being good to have under your belt. That's not only because it's easy and quick to prepare, but because it's very versatile and can be served with almost anything.
Now a few things to remember when making rice to perfection. Remember to always cook your rice with a ratio of 1:2 in mind. For example, if you're cooking one part rice, use two parts of water. Another tip that can be helpful is to calculate it using 1 cup of rice to feed 4 people. You can then plan accordingly, and duplicate or triplicate depending on how many people you're cooking for.
The liquid that you can use to cook your rice with can be water, chicken or vegetable stock. For more flavour, we recommend the use of stock, but if you haven't got any at home use plain water and season well with salt and pepper.
We recommend using basmati or long grain white rice, just make sure to wash and rinse your rice with cold water before cooking. This trick will help to get rid of some of the starch and avoid the rice from losing its shape when it cooks.
Cooked black beans are normally used to prepare this classic recipe. Gran Luchito Cantina Beans are perfect for the job, as they're not only ready-cooked beans that will save you some precious time, but they taste great and will take any black bean recipes to the next level.
Last but not least, try adding Gran Luchito Smoky Chipotle Fajita & Taco Mix when you fry your onion and garlic. This blend of spices and chilli will bring a delicious taste to your black bean rice once it's cooked.
Prep time

Cook time

Total time

Ideal for

Side Dish

Make it

Mexican

Serves

4
Nutrition: Per serving
kcal 60
fat 1.5g
saturates 0.2g
carbs 10.2g
sugars 1.1g
fibre 0.4g
protein 2.5g
salt 0.72g
How to make it
Begin by heating up the olive oil over medium heat in a saucepan. Once it's hot enough, add the onion and garlic and fry gently until the onions soften for 3 to 4 minutes. Add the rice with the

Smoky Chipotle Fajita & Taco Mix

and stir. Cook for a couple of minutes, stirring continuously.

Add the bay leaf, the stock, and stir to distribute the liquid evenly, then bring to a boil. Bring the temperature down to a minimum and cover with a lid, then let your rice cook through without touching. This takes between 15 to 20 minutes, until all the liquid is absorbed. 

Once your rice is ready, remove it from the heat and add your Cantina Beans. Combine with a spoon or a fork, and serve warm with coriander scattered on the top.
What To Serve With Black Beans and Rice
Serve with Mexican style whole fish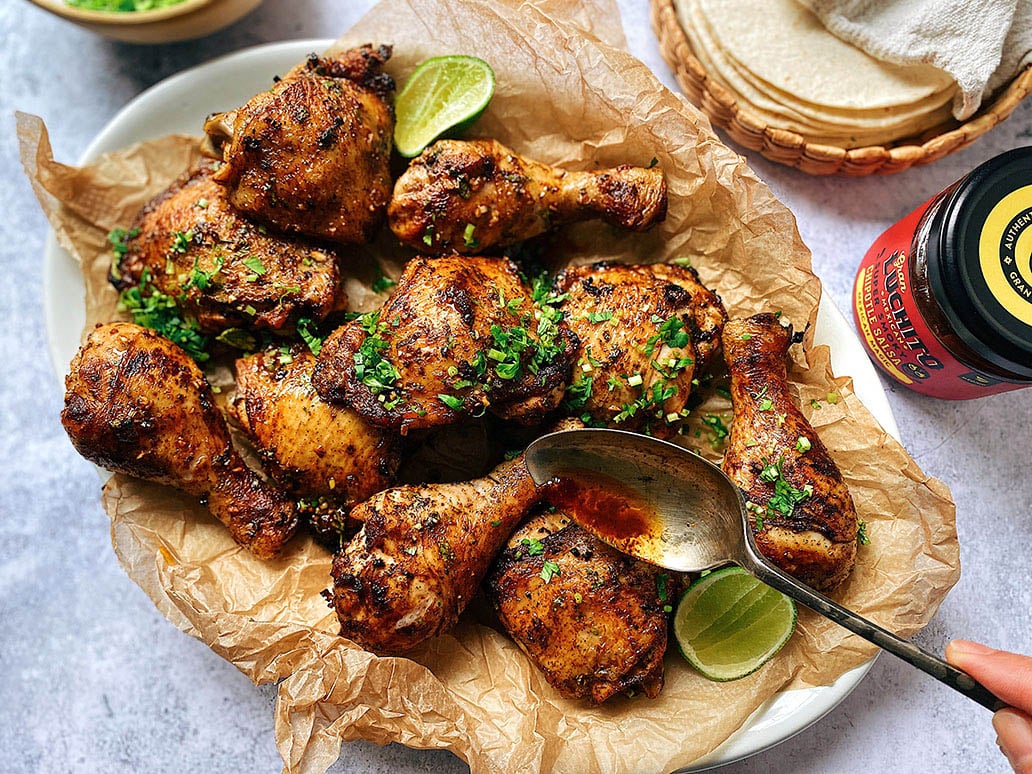 Or try with zesty Pollo Asado
Download Our Free Guide To Mexican Classics
Your free guide will be emailed to you immediately.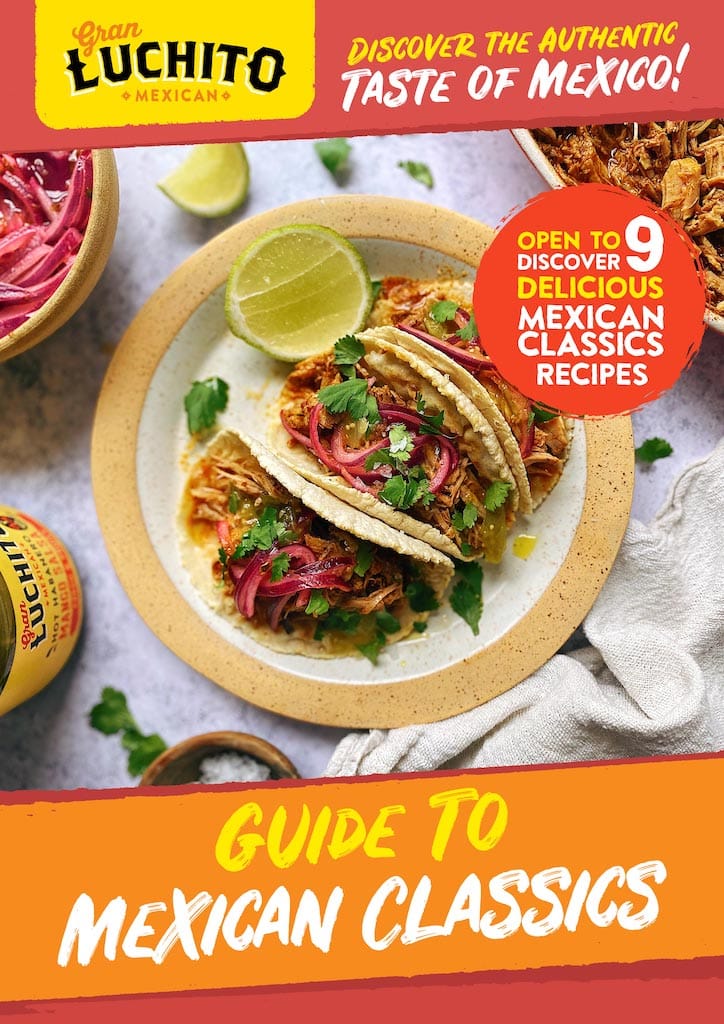 Similar Recipes You Might Like to Try
FAQs
What goes with black beans and rice?
You can eat black beans and rice as one complete meal. This is because together it provides a good amount of complete protein, fiber, carbohydrates and other nutrients. However, if you'd like to serve it with something else, it goes well with chicken, pork, beef, burritos, tacos or enchiladas.
How to cook black beans?
Add beans to a pot with aromatics (like garlic, onion, bay leaves, and spices) and enough water to cover the beans by 3 to 4 inches. Slowly simmer the beans until tender, which takes 1 1/2 to 2 hours. However, Gran Luchito Cantina Beans make the process much quicker and easier as the cooking has been done, and they just need heating up.
Are black beans good for you?
Black beans are rich in antioxidants, which can protect the cells in your body and reduce your risk of conditions like heart disease and cancer. They also provide you with vitamin A, calcium, fiber, potassium, folate, and vitamin B6. So they are very good for you.
Comments / Questions / Tips

Subscribe now for a free copy of the Gran Luchito e-cookbook filled with delicious, authentic Mexican recipes and join our mailing list for all the latest recipes, news and blog updates.