Double Decker Tacos
Double-decker tacos were first introduced by the American franchise Taco Bell in 1995. They layered a soft tortilla smeared with refried beans with a hard-shell taco filled with fried ground beef, lettuce, crema, and cheese. The double layers made these tacos more sturdy and filling.
We believe that the original idea for these types of tacos originated in authentic Mexican taquerias, where they layer two corn tortillas and then top them with grilled steak or pastor meat. This makes the taco more resistant when you add salsa, cilantro-onion mix, and lime juice.
This recipe is for those who love Taco Bell and are looking for a quick and easy meal to make on busy weeknights. Double-decker tacos offer the best of both worlds: a soft, fluffy wheat tortilla and the crunchy texture and corn-like taste characteristic of hard shell tacos.
For our recipe, we fry ground beef with a generous amount of Gran Luchito BBQ Ancho Fajita & Taco Mix for a deliciously smoky and spicy flavour. For a leaner version, you can substitute with ground turkey.
Need more inspiration? Why not try double-decker tacos with our recipes for the following fillings:
Have fun and serve these tacos with Gran Luchito Salsas. Your guests can pick their favorite or mix them up. The salsas come in three flavours:
Here are our top tips when making double-decker tacos:
Double-decker tacos are best when served freshly made, so make sure to serve immediately once they are ready.
Try not to overfill your tacos, as this would make them more difficult to eat.
Don't forget that it's important to use a soft wheat tortilla and a hard shell taco in order to get the best results
Prep time

Cook time

Total time

Ideal for

Dinner

Make it

Mexican

Serves

2
How to make it
What to serve with Double Decker Tacos
Download Our Free Guide To Tacos
Your free Taco guide will be emailed to you immediately.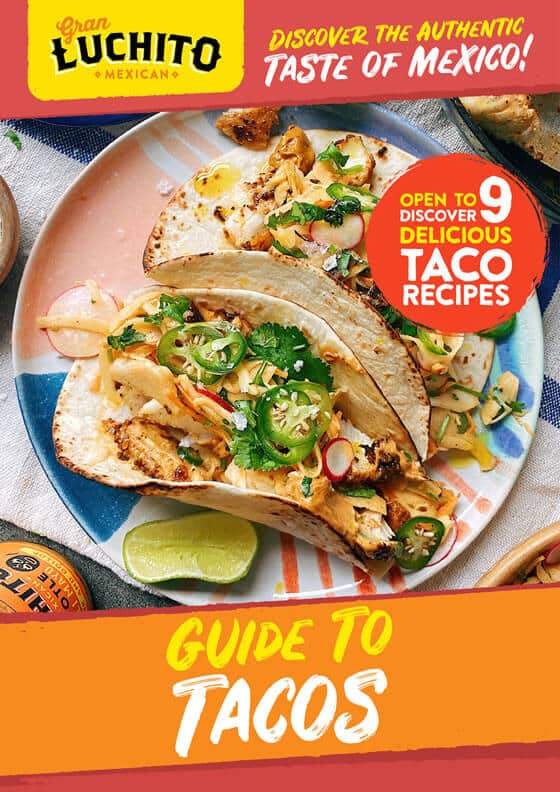 Similar Recipes You Might Like to Try
Comments / Questions / Tips

Subscribe now for a free copy of the Gran Luchito e-cookbook filled with delicious, authentic Mexican recipes and join our mailing list for all the latest recipes, news and blog updates.