Estimated reading time: 10 minutes
Tempted by the thought of some loaded Nachos? Not sure how to go about it? We hear you! Our blog on How To Make Nachos brings you everything you need to know about arguably the most famous of all Tex-Mex dishes. We'll tell you exactly what they are, who invented them, how to make them and what to serve them with. Have fun in the kitchen making a nachos recipe, and be sure to show us your creations in the comments section below! Don't forget to tag us #granluchito. See all nacho recipes here, or click to buy nacho ingredients.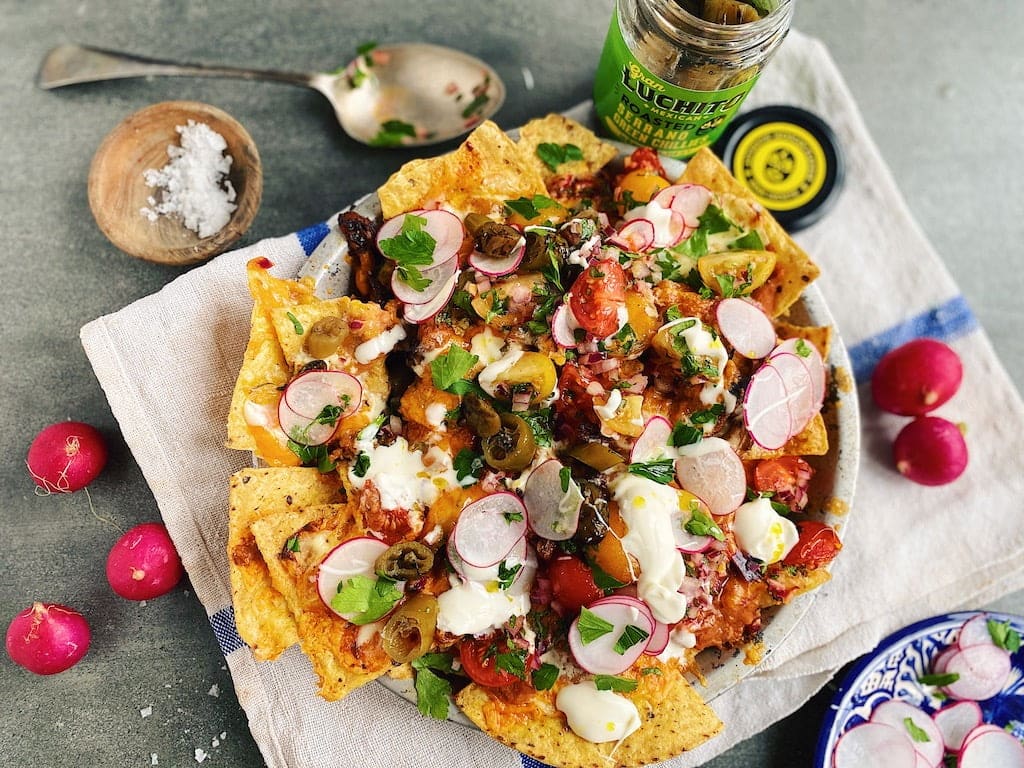 ---
---
Typical Nacho Ingredients
---
More Unusual Nacho Toppings
---
How To Make Nachos
Here is a basic Nacho recipe:
---
Our Favourite Recipes
For more: check out our Nacho Recipes.
---
Nacho Top Tips
---
We'd love to hear about your Nachos experiences! Please leave your comments below. For your recipe pics tag us #granluchito. For similar blogs to this one, please check out: