Whether you are tucking into tacos, conquering a quesadilla, burrito, or indulging in enchiladas, take your Mexican meal up a notch with one of our delicious Mexican side dishes. From Mexican rice spiced with smoky Chipotle Paste to authentic Frijoles, these side dishes are sure to bring some excitement to your meal.
---
Frijoles, also known as Refried Beans, are a traditional way of eating beans in Mexican cuisine. In our recipe we simmer our Cantina Beans, which are black beans with onion, garlic, and Chipotle Paste, then blitz until smooth. They are then topped with crispy chorizo, sour cream and coriander but are delicious with just about any topping you fancy.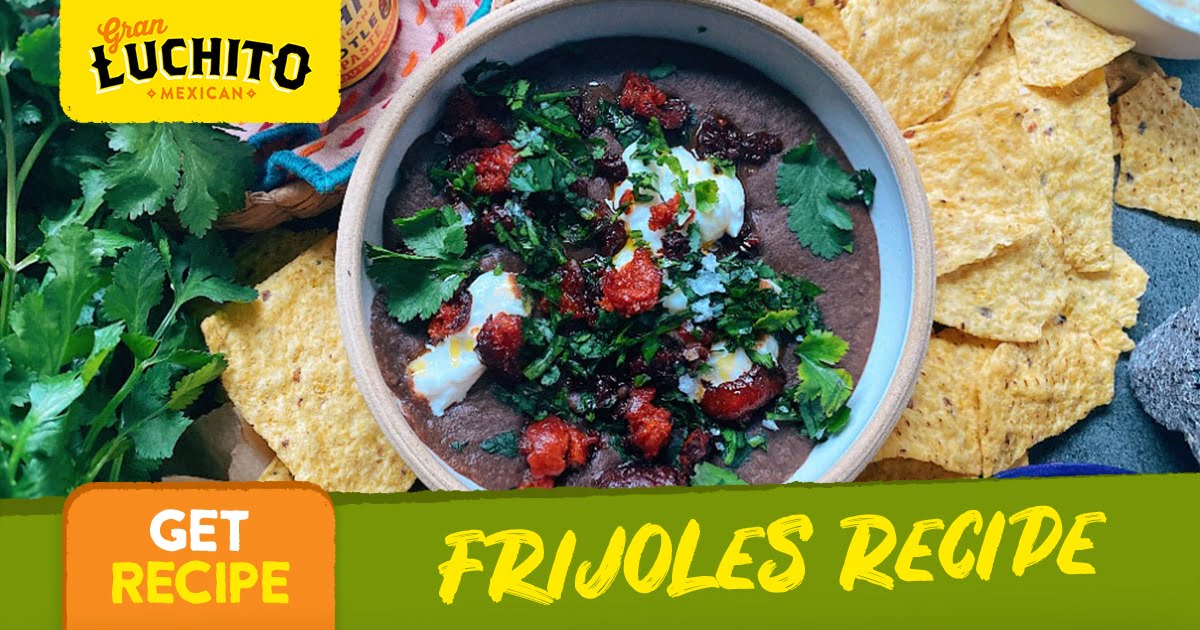 ---
Now you can learn to make traditional Mexican rice like the kind you find in your favourite Mexican restaurant with our How To Make Mexican Chipotle Rice video. So much better than the microwaveable rice you find in the packet! If you are looking for flavourful rice, then definitely give this a try.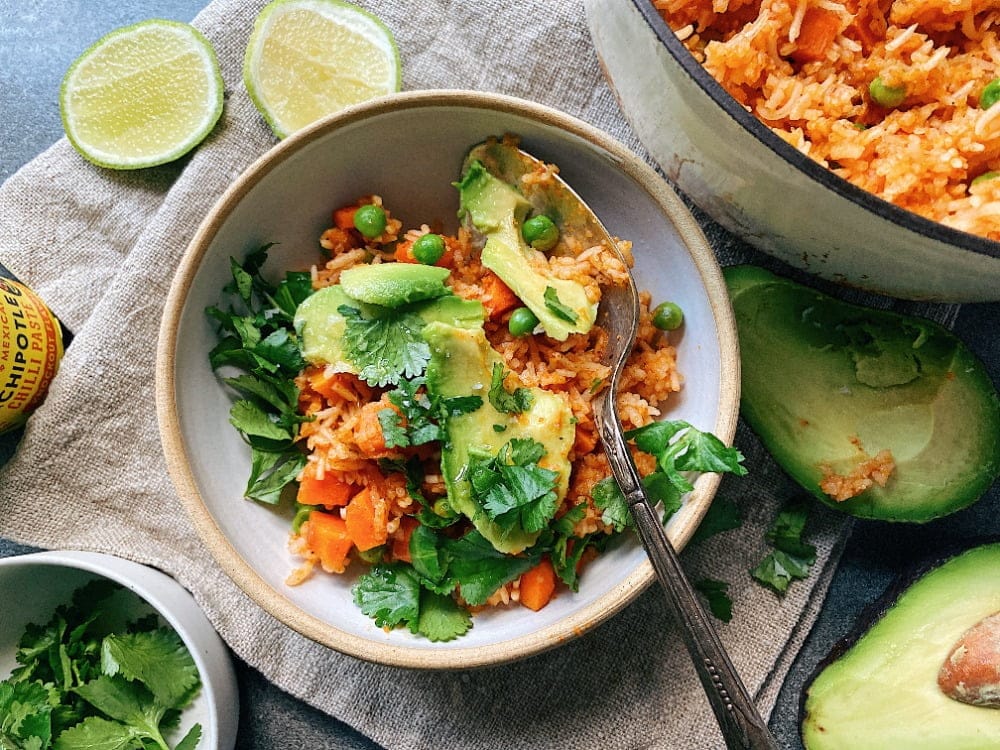 ---
Corn is probably the most commonly planted crop in Mexico. That is why it is so widely associated with Mexican cuisine. Corn found in the US pales in comparison to the shapes, sizes and colour of the maize found in Mexico! It's therefore the perfect example to be used in this blog on Mexican Side Dishes. Here we give you a street corn salad, using our Chipotle Mayo to give it it's flavour. If you love Mexican vegetables and prefer your corn on the cob, try our Baked Mexican Elotes!
---
4. Guacamole
Is a Mexican meal even complete without some freshly made guacamole and Tortilla Chips?! Our guacamole recipe couldn't be easier with the fresh flavour coming from a dollop of our Tomatillo Salsa. As far as Mexican side dishes go, this one is perfect.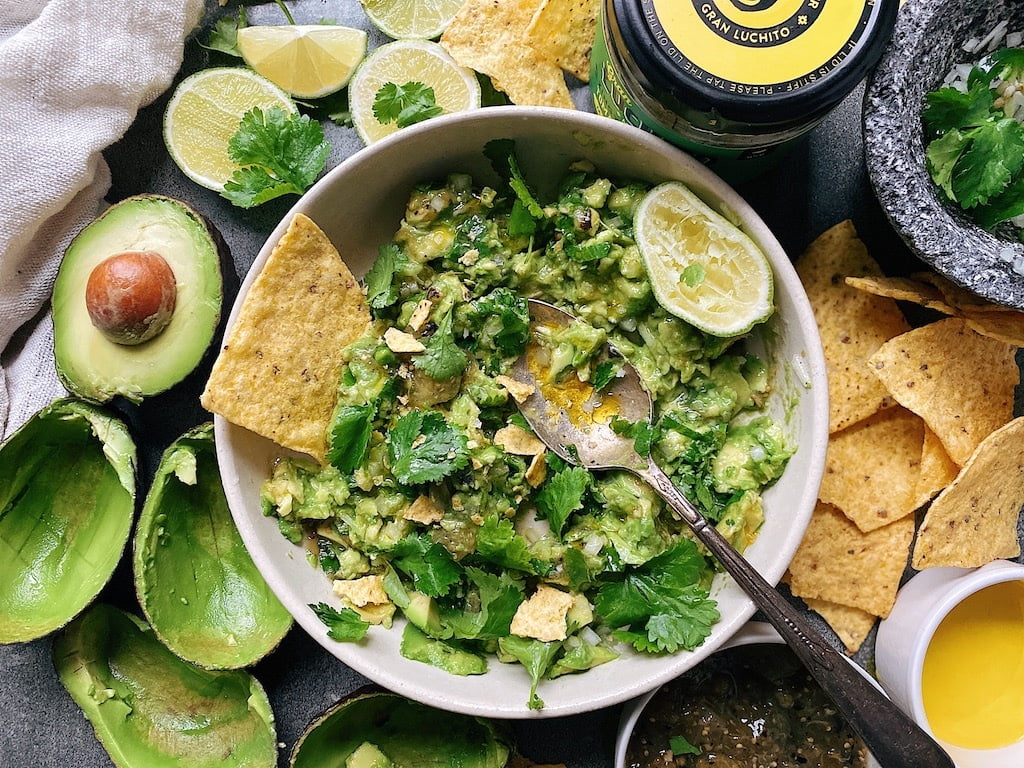 ---
Queso fundido, if you aren't already familiar, is a very popular snack in Mexico. What's not to love about cheesy deliciousness melted in a skillet under the grill?! Often you'll find queso recipes that contain chorizo, as in our Chipotle Queso Fundido recipe. For this recipe though we use roasted cauliflower flavoured with Gran Luchito Chipotle Honey glaze and a bit of our Smoky Chipotle Fajita and Taco Mix. This gives the cauliflower heavenly roasted flavoured edges and when served with the melted gruyere it's just a match made in Mexican heaven. Serve it with warm tortillas or tortilla chips, guacamole and a bit of fresh salsa.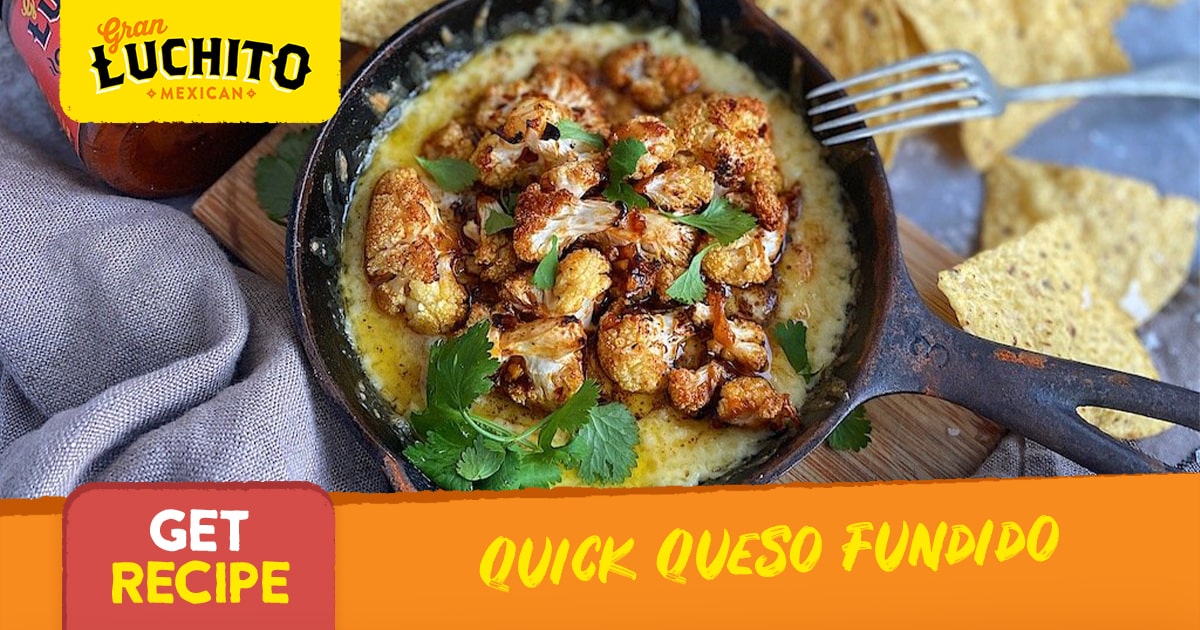 ---
Mexican Elotes (aka Mexican street corn) is a classic way to enjoy corn on the cob! These ones are charred a little in the pan, then baked in our delicious sauce of sour cream, Chipotle Mayo, feta, lime zest, lime juice, and a handful of fresh coriander. Mexican side dishes for tacos? This one is perfect. Such a treat.
---
We love a good salad at Gran Luchito and we really believe that they never have to be boring. This Mexican Salad recipe is proof of that and is a perfect side dish. It's great for those days when you feel like something light, but still tasty. It's fresh, colourful, satisfying and a tiny bit spicy (but just the right amount!). Our Chipotle Paste has many uses, but it's also a great ingredient to make dressings, so for this recipe we've popped in a spoonful of it to make a quick and spicy dressing.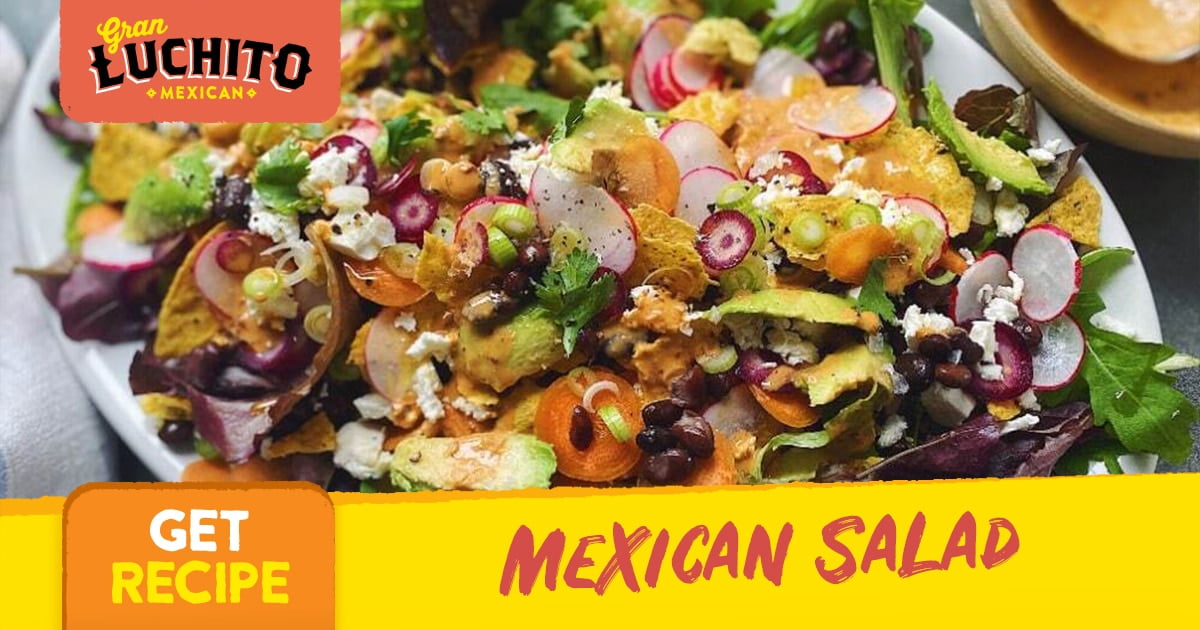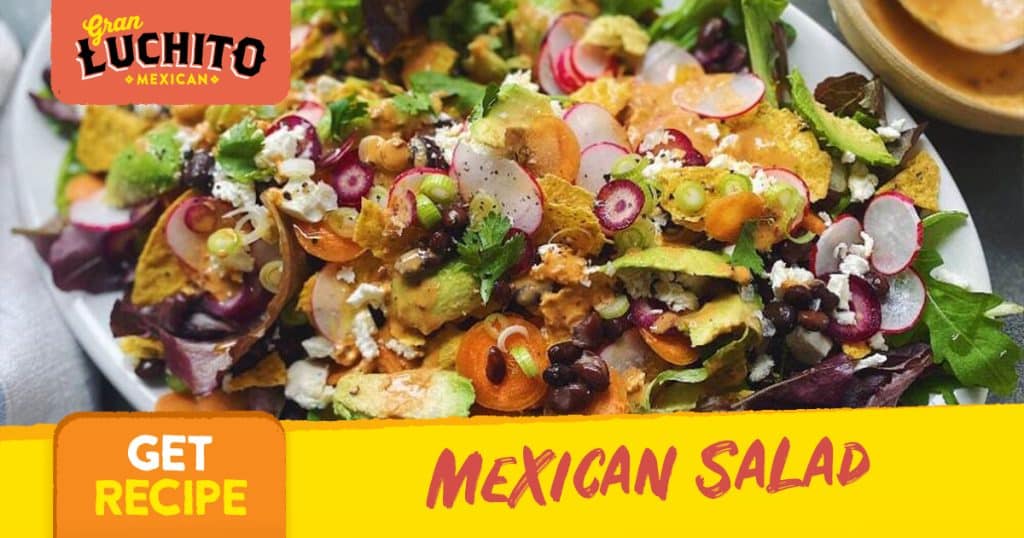 ---
This is a lovely Mexican side dish to have if you are looking for something more substantial to feed a hungry group. It's also a good one if you're serving tacos or fajitas as the main course. Peppers work amazingly well with chilli con carne! Once you've made your chilli, mix it with some rice and spoon it into the peppers before sprinkling with a little cheese and baking.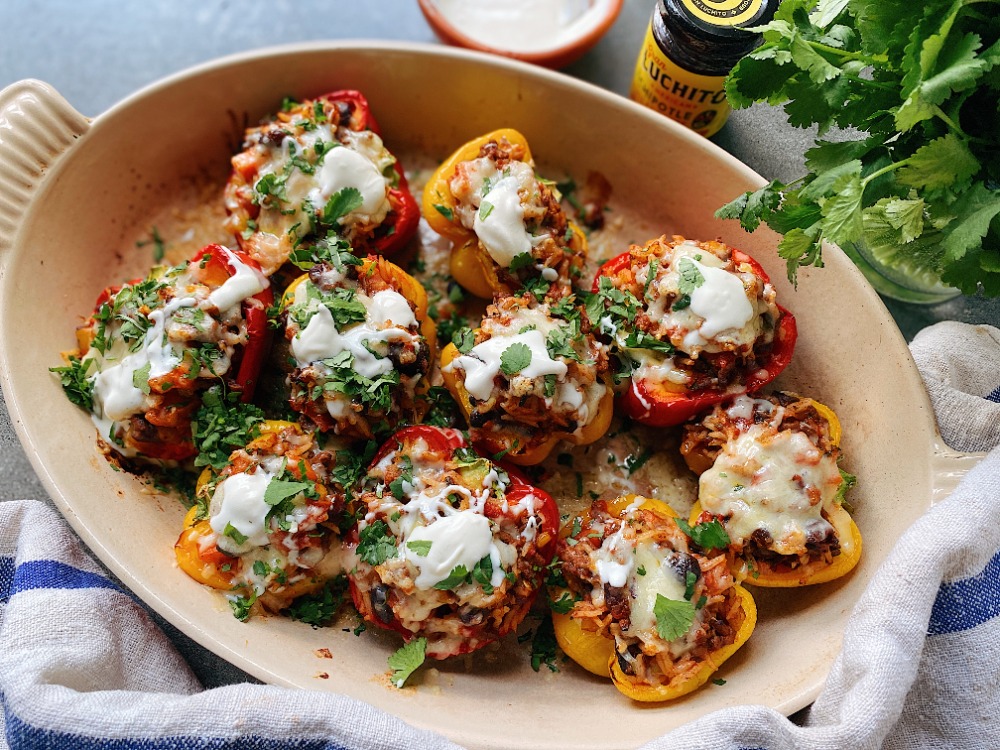 ---
Here is our homemade Pico de Gallo recipe! It's one of the easiest and freshest salsas there is and you can serve it with or on just about anything. We have combined fresh tomatoes, raw onion, chilli, lime juice, coriander and our Gran Luchito Smoky Chipotle Fajita and Taco Mix to make this very simple dish. The more chilli you add, the spicer it is! Enjoy!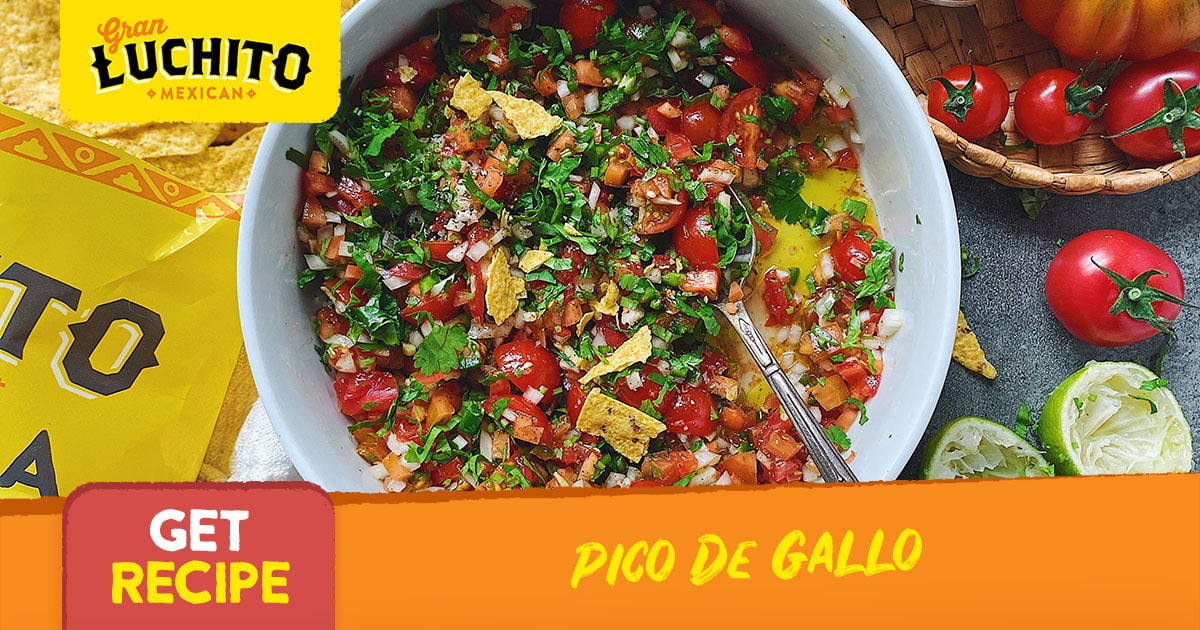 ---
Is there anything a side of delicious Mexican coleslaw can't improve? Add a generous amount of this crisp cabbage Mexican slaw recipe to your main course and you're on to a winner. Much more flavourful than traditional coleslaw, it's taken up a notch with a dressing made with our Chipotle Mayo and zingy lime.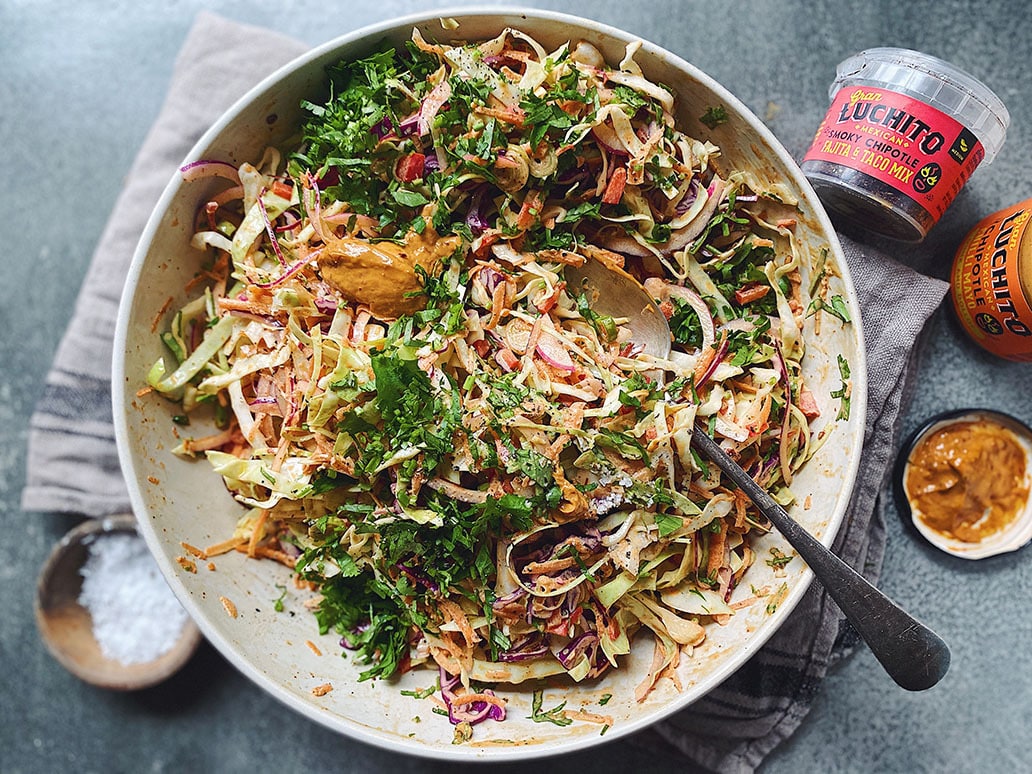 ---
Looking for a Mexican black beans recipe? Look no further. Here at Gran Luchito, we have done all the work that cooking Mexican black beans from scratch requires. Our lovely Cantina Beans (authentic black beans with their juices) are waiting for you to warm up and serve along with your main course. It's as simple as that. All you need to do is to garnish them with some lovely colour such as finely chopped onion, tomatoes, chillies, coriander, some scoops of avocado and dollops of creme fraiche. Check out how beautiful that looks!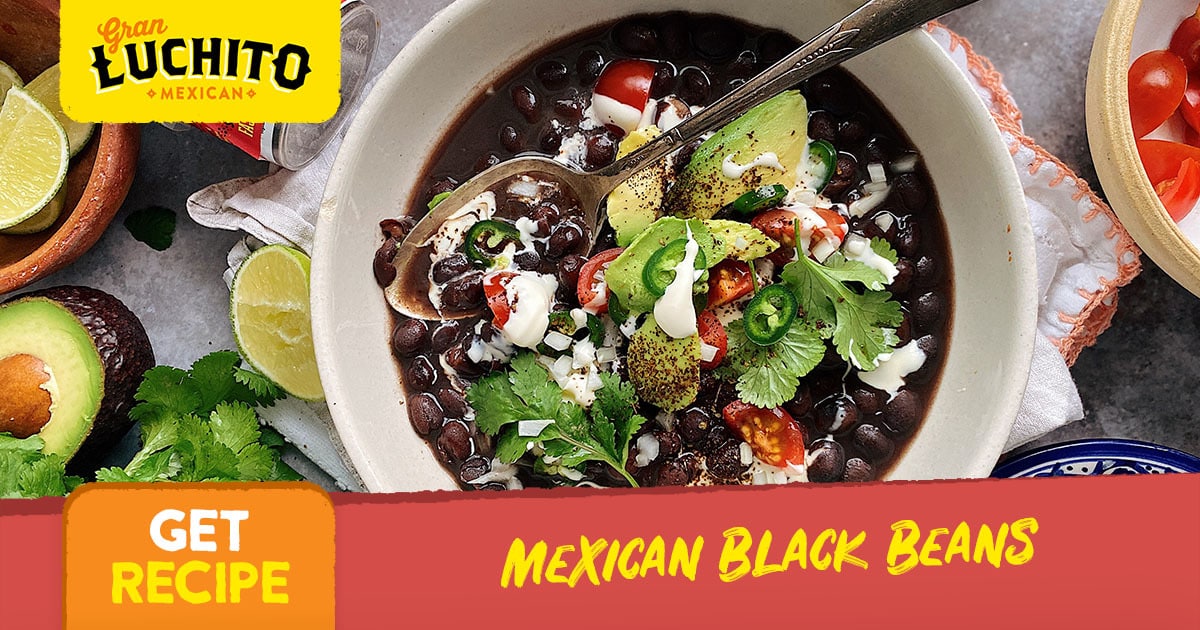 ---
Do you have any favourite Mexican side dishes to share? Or have you already tried one of our Mexican side dish recipes? We'd love to hear from you! Scroll to the bottom to leave your comments.
For more food inspiration and blogs like this one, please visit Best Mexican Side Dishes For A BBQ, Mexican Snacks, and Mexican Starters.