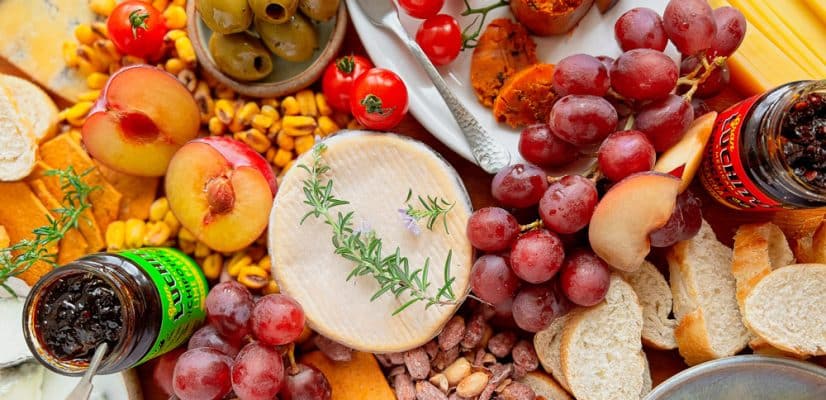 Cheese Board Luchito Style
With the holidays, there are always a million things left to do beforehand. When you think about entertaining, one of the things we love the most are Christmas cheese boards. Not only do they look festive, but they are great to feed a big group of people without the need to spend extra time in the kitchen.
The Mexico Chilli Gift Set not only makes a lovely gift for food lovers this Christmas, but it's also the perfect addition to bring a bit of heat and amazing smoky flavour to your cheese board.
Gran Luchito's Chipotle Paste, Crunchy Salsa Macha and Chipotle Lime Paste will make your spread unique and bring a special touch to your cheese board. All you need to do is to have all your ingredients ready to be assembled, along with your cheese board gift set. The only thing you will need to prepare in advance is a Chipotle Butter that is delicious when spread over crusty bread and topped with cheese.
The beauty of cheese board ideas is the variety of elements you can add and play with: from fresh to dried fruit, nuts, crackers, bread, chutneys, honey, crudites, olives, charcuterie, pickles, chilli pastes, etc. But the truth is that with only a few elements you can create this beautiful idea for your guests, easily at home.
Things to keep in mind when building your own large cheese board:
Cheese: For the main part of the best cheese board, we recommend selecting 3 to 4 different cheeses that vary between strength, texture, and maturation. The easiest is to get one blue cheese such as Stilton, Gorgonzola or Roquefort. One semi-hard cheese such as Brie or Camembert, and one hard cheese such as Compte, Cheddar, or Manchego. If you can also add a fourth cheese that is a bit more interesting like Burrata, or perhaps one with dried fruit in it such as Wensleydale. These can also be delicious when served with Gran Luchito Crunchy Salsa Macha and crackers.
Crackers and Bread: Select a variety of crackers and types of bread. They not only add different textures but are also great vessels to carry cheese and spreads.
Fruit and Nuts: Nuts bring a lovely and salty crunch to the mix. A few examples can be: cashews, peanuts, walnuts, almonds, etc. Fruit can be dried, fresh, or both. Not only does it pair well with cheese, but it also brings a fruity element to your board. When using fresh fruit it's always best to use what's in season.
Olives and Pickles:

A briny taste is always welcome with the cheese board. From cornichons to pickled onions, capers, and different types of olives, etc.

Jam, Preserves, and Honey:

our favourite is a good quality honey as it goes nicely with cheese and a smoky chipotle taste. Mix honey and Gran Luchito

Chipotle Paste

for a quick chipotle honey ready to drizzle over cheese. You can also add chutneys or any jam of your preference. We also recommend in this category the Gran Luchito

Chipotle Lime Paste

as its jelly-like texture, and fruity and spicy taste is perfect to serve with cheese.
Prep time

Cook time

Total time

Ideal for

Side Dish/Snack

Make it

Mexican

Serves

5
Nutrition: Per serving
kcal 300
fat 22g
saturates 12g
carbs 16.7g
sugars 9.2g
fibre 1.3g
protein 9.6g
salt 1.2g
How to make it
Begin by preparing the chipotle butter. Place the soft butter in a small bowl, add the

Chipotle Paste

and salt, then mix with a spatula until well combined. Add the chipotle butter mixture in the middle of a piece of cling film and spread lightly. Wrap and tie at the ends into a sausage-like shape. Place it in the fridge until you are ready to serve.

Get a large wooden serving board or platter, then begin to arrange the elements.

We

find the following order useful (as seen on the video).

The first thing we add to cheese boards is the cheese. Make sure to leave a good separation between cheeses, to create little areas around each cheese.

Next we add the olives and honeycomb. Put both into small bowls and then place onto the cheese board.

Now it's time for the bread and crackers. Place them close to the cheese areas to make sure you can have a piece of bread with a slice of cheese. *Note: Keep spare crackers and bread slices in your kitchen ready to refill when needed.

After the crackers is a good time to add the crunchy corn kernels and roasted salted peanuts. This is because they're great to fill in empty spaces and make your cheese board look more plentiful.

Bring the chipotle butter out of the fridge and cut it into slices. Serve the butter on a small plate with a knife to spread, and add it onto the board. Also, add the jars of

Chipotle Lime Paste

and

Crunchy Salsa Macha

with a spoon ready to serve with your cheese. These little jars of joy are the perfect cheese board gifts.

Last but not least, add the fresher elements: grapes, cherry tomatoes and plum slices. Spread them around making sure you cover any empty spaces. Finish your ultimate cheese board with rosemary sprigs to make it look and smell more seasonal.
What To Serve With Your Cheese Board
For the ultimate festive snacks served alongside your cheese board, whip up some of these:
Download Our Free Guide To Mexican Classics
Your free guide will be emailed to you immediately.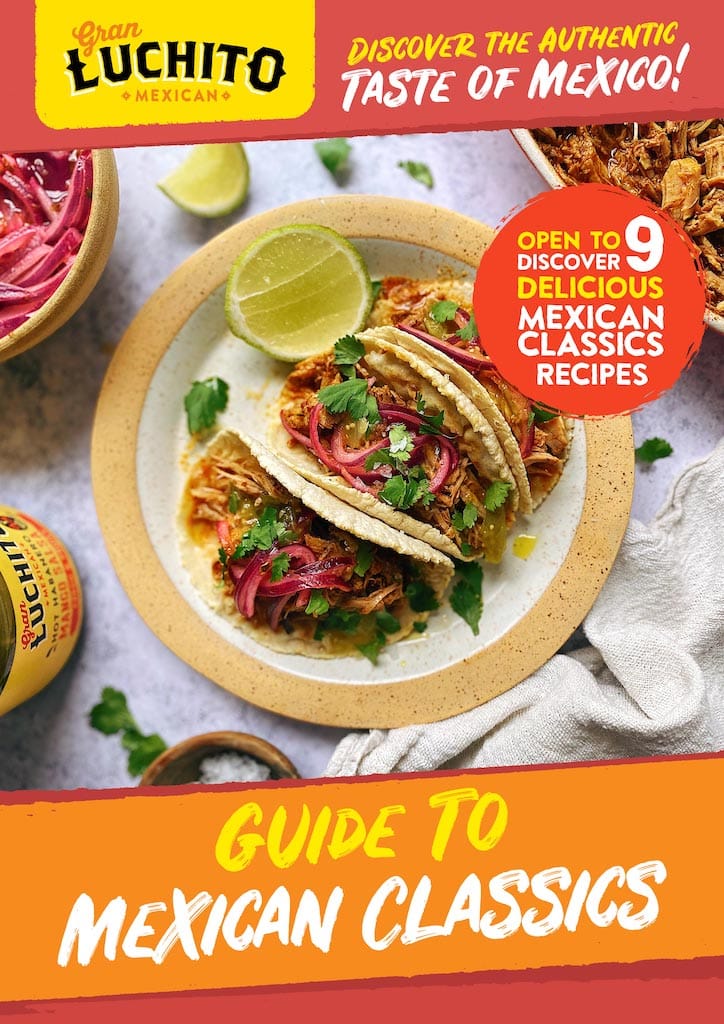 Similar Recipes You Might Like to Try
FAQs
How far ahead should a cheese board be made before serving?
You can make a cheese platter a few hours ahead of time just wrap it in cling film and store it in the fridge. Take it out 30-40 minutes before you're ready to serve it.
What bread for cheese board?
For soft cheeses, a French baguette is the best. It provides a tasty contrast of creamy cheese and crispy baguette. Blue cheeses go well with rye bread. Alternatively sourdough, ciabatta, toasted crostini or even strips of focaccia!
What meats go on a cheese board?
Cured meats are great choices. All kinds of sausages, salamis and hams (prosciutto and speck are good).
Comments / Questions / Tips

Subscribe now for a free copy of the Gran Luchito e-cookbook filled with delicious, authentic Mexican recipes and join our mailing list for all the latest recipes, news and blog updates.