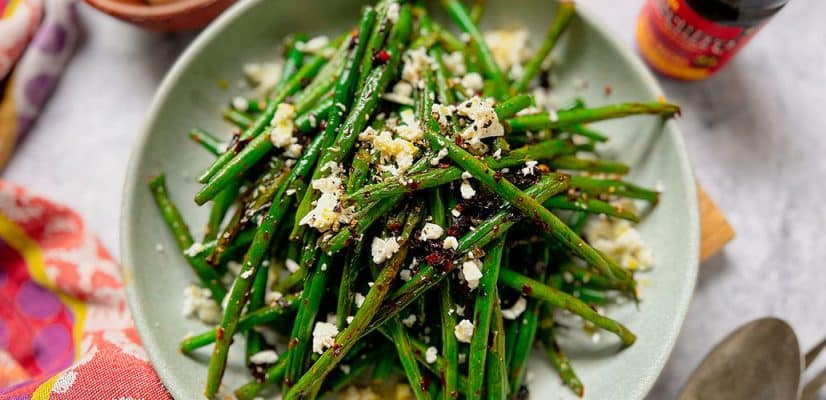 Mexican Green Beans
Gran Luchito's Crunchy Salsa Macha is literally one of the best condiments you'll ever find. It goes well with so many dishes and if you're a spicy food lover, a little bit of this can go on all of your meals.
We also have favourite ways of using salsa macha and Mexican green beans is one of our preferred ways. It can also be done with a variety of vegetables and is very quick to put together, at any time. All you need to do is to sauté your chosen veg in a bit of olive oil and add our Crunchy Salsa Macha, let it all come together, and simply season with a pinch of salt and freshly ground black pepper.
Try variations of this Mexican green beans recipe with kale, tenderstem broccoli, spinach, asparagus or bell peppers, just to name a few. 
Once cooked, place your macha sauteed green beans on a nice platter, served as a Mexican green vegetable side dish, or make it a main course by adding a bit of grilled chicken. You can garnish this Mexican green beans salad with crumbled feta cheese on top and a squeeze of fresh lemon juice for that perfect finishing touch! 
Our Crunchy Salsa Macha is so deliciously spicy, with a lovely light crunch from the ground peanuts. We think you'll love it, especially on this green beans recipe!
Prep time

Cook time

Total time

Ideal for

Side

Make it

Mexican

Serves

3
Nutrition: Per serving
kcal 91
fat 7g
saturates 2.2g
carbs 3.3g
sugars 2.4g
fibre 2.8g
protein 3.7g
salt 0.79g
How to make it
Begin by washing and cutting the ends of your green beans, and then set them aside.

Prepare a frying pan with a bit of olive oil. Once it's hot enough add in your green beans and the

Crunchy Salsa Macha

. Sauté over a high heat for a minute or two, and simply season with a pinch of flaky salt and freshly ground black pepper. 

Remove the pan from the heat and place your Mexican green beans over a nice platter or serving bowl. Crumble the feta cheese on top, along with a squeeze of lemon juice and serve.
Download Our Free Guide To Mexican Classics
Your free guide will be emailed to you immediately.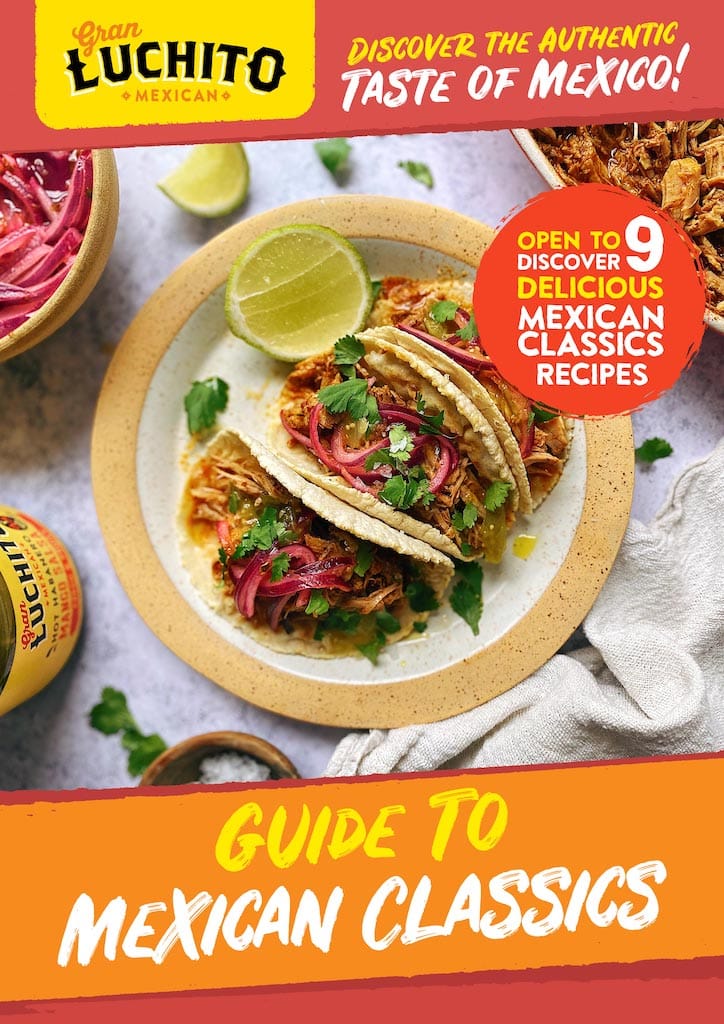 What To Serve With Mexican Green Beans
Make your Mexican green beans a main course by serving it with one of the following:
Similar Recipes You Might Like to Try
FAQs
What is Salsa Macha?
Salsa Macha is Mexican and made with dried chilies, nuts, seeds, and olive oil. Consistency wise it's more like a pesto than a salsa, paste or oil.
What can you put Gran Luchito Salsa Macha on?
You can put it on everything! It's especially good sprinkled over tacos, used as a marinade for steaks, or drizzled over scrambled eggs.
How long can this recipe be stored in the fridge?
Store it in an airtight container, and it will keep in the fridge for up to 3-4 days. Just make sure that the feta cheese is fresh and hasn't been already opened and sat in your fridge for a week beforehand!
Comments / Questions / Tips

Subscribe now for a free copy of the Gran Luchito e-cookbook filled with delicious, authentic Mexican recipes and join our mailing list for all the latest recipes, news and blog updates.

wpDiscuz