Mexican breakfasts are all about flavour and enjoyment! Swap your boring bowls of cereal and plates of toast for some epic Mexican Chilaquiles, a breakfast burrito or why not try some breakfast tacos. We have a range of ideas from quick breakfast recipes to weekend brunch ideas that take some time and definitely should not be rushed. Once you've finished the eggs, avocados, butter, bacon and possibly some brilliant baked treats it will nearly be time for lunch!! So maybe some of these recipes are best saved for the weekend! Either way, we hope you enjoy them!
---
This beautiful Breakfast Tacos With Carne Asada recipe is a great weekend brunch idea. When it comes to our favourite Mexican brunch recipes one of the first things that come to mind is steak and eggs! There is something so satisfying about a nice grilled steak and a fried egg on the side. With a bit of our epic Smoky Chipotle Fajita & Taco Mix, this recipe gets the Luchito touch!
 

 

View this post on Instagram

 
---
If you've never tried this amazing and famous of Mexican breakfast recipes, we suggest it's about time you did! We poached the eggs in a slow-cooked tomato and red pepper sauce made spicy with some Chipotle Chilli Paste. This is another great brunch idea that is great for sharing if you've got friends coming round.  If it's a hangover you're trying to shake, this is guaranteed to help.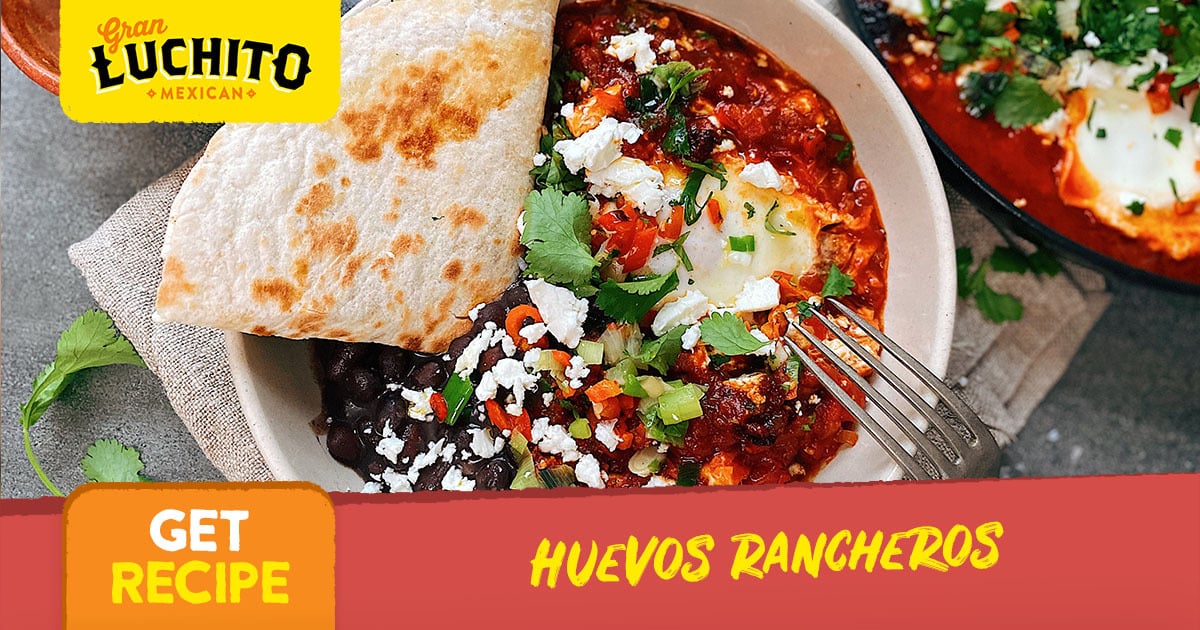 ---
This is the kind of food that you normally prepare in the morning after a late-night whilst still in your pyjamas! Perhaps brew some fresh coffee first to have on the side while you begin to cook this quick and tasty Mexican brunch, and make yourself feel human again!
---
In Mexico, blood sausage and offal is extremely popular. A good substitute for this would be black pudding (a blood sausage originally from northern England). Put it on toast with some of our Chipotle Mayo and it's delicious.
---
Sign Up To Download Our Free Guide To Mexican Breakfast
Free Mexican Breakfast Cook Book
Save £10 On Our Ultimate Mexican Bundle Box  (UK Only)
Monthly Newsletters with our latest recipes and special offers
---
This Mexican baked eggs recipe is our homage to a breakfast dish that our founder discovered in Mexico. Serve it with some sourdough toast and you will be all set for the day!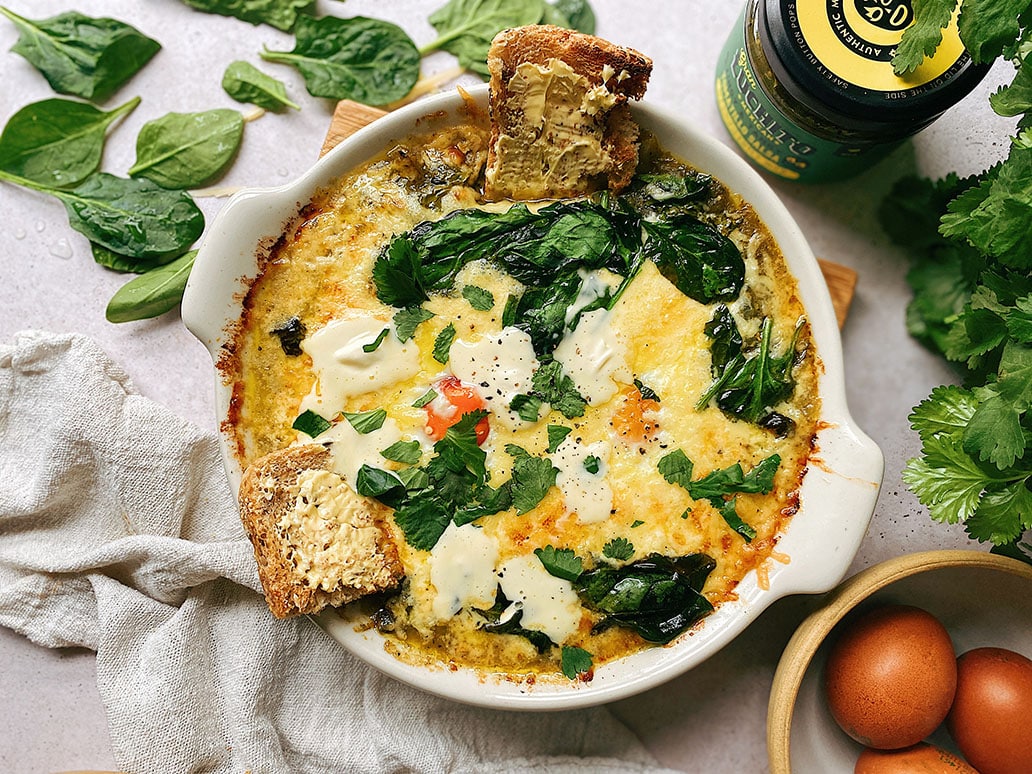 ---
A healthy and delicious breakfast idea, this chilli con carne breakfast has everything a growing chico needs. If you've got leftover chilli con carne, this is a great way to use it up as it works beautifully with a fried egg and guacamole. Go on, give it a try this weekend!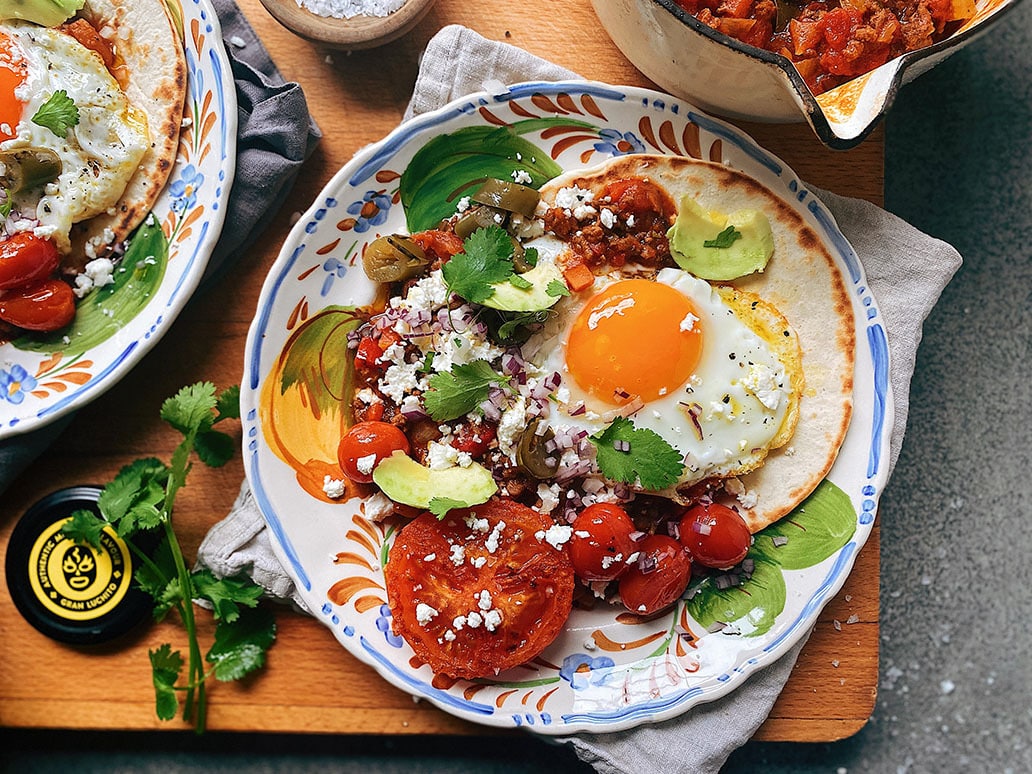 ---
The holy trinity of eggs, avocado and chilli never fails to make a top-notch breakfast and this one's no different. This is a simple Mexican breakfast recipe that'll have you making it time after time. It's so quick to make, you could even squeeze this in on a weekday!
---
Chilaquiles is a traditional Mexican breakfast dish. If you've got them, soft corn tortillas are best, but if you can only lay your hands on the pre-fried version (tortilla chips), then use those instead. A rich spicy tomato sauce is poured over the crispy tortillas and then it's topped with cheese and fried eggs.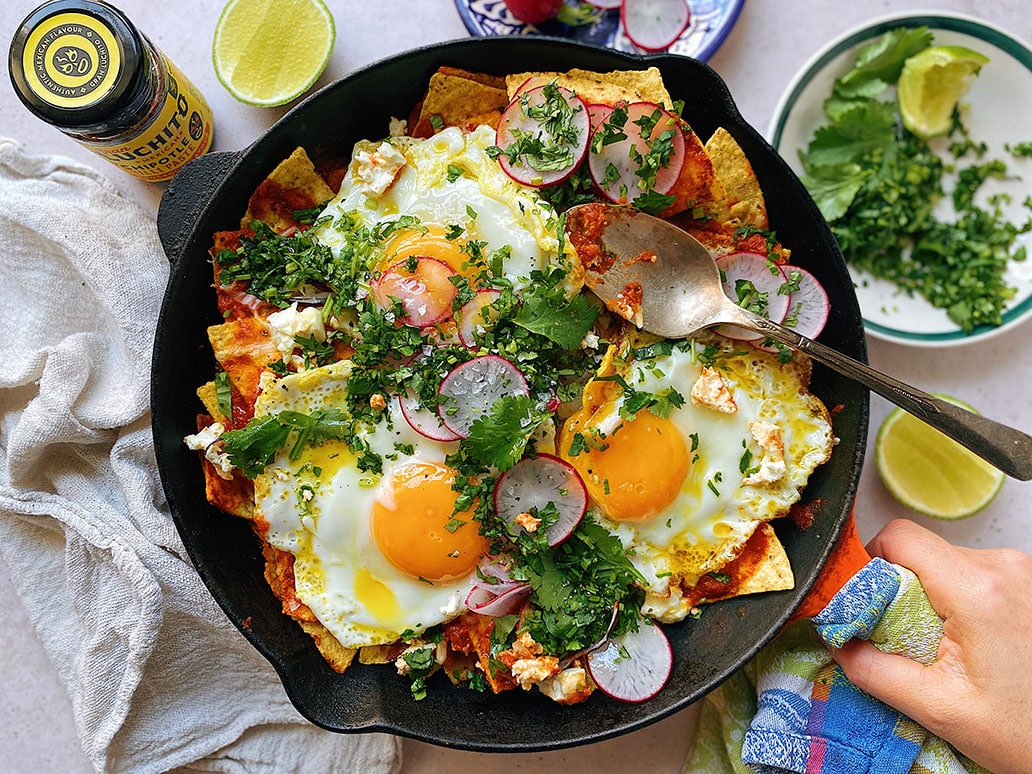 ---
The great thing about a breakfast burrito is that you can fill it up with lots of different ingredients. We went for scrambled eggs, guacamole, and a good dollop of our Chipotle Salsa. Best served with a strong black coffee and orange juice. Enjoy!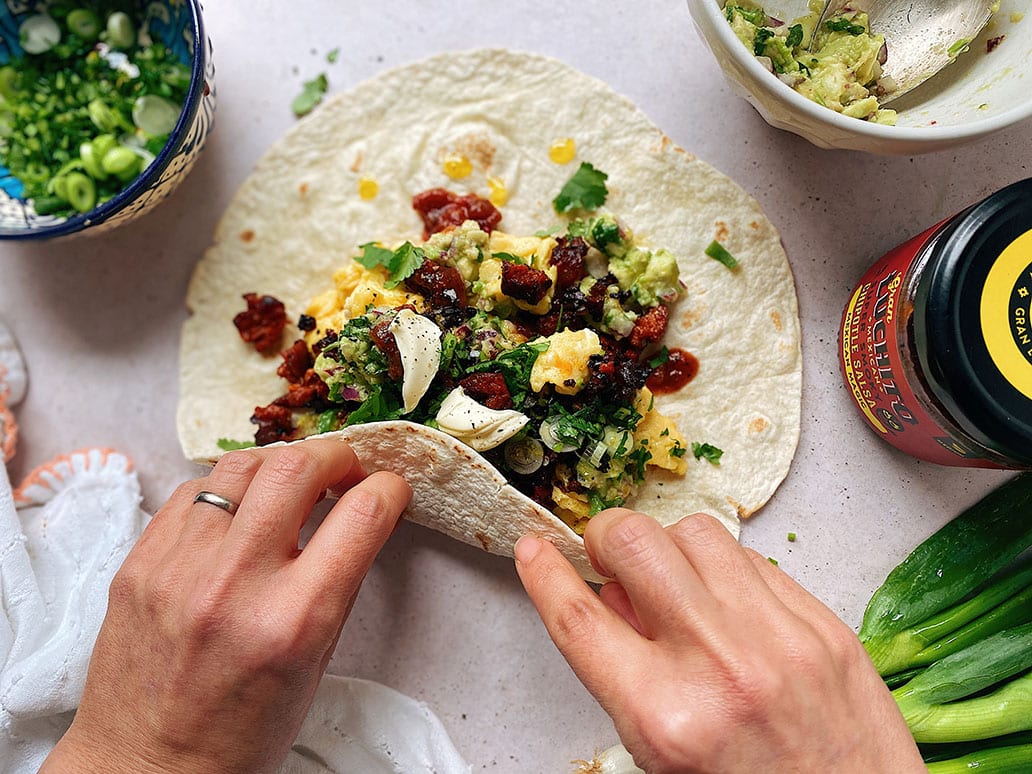 ---
This is one of our favourite Mexican breakfast recipes for the weekend. Perfectly scrambled eggs with chorizo, spring onions and topped with deliciously spicy Gran Luchito Chipotle Chilli Ketchup. Yum!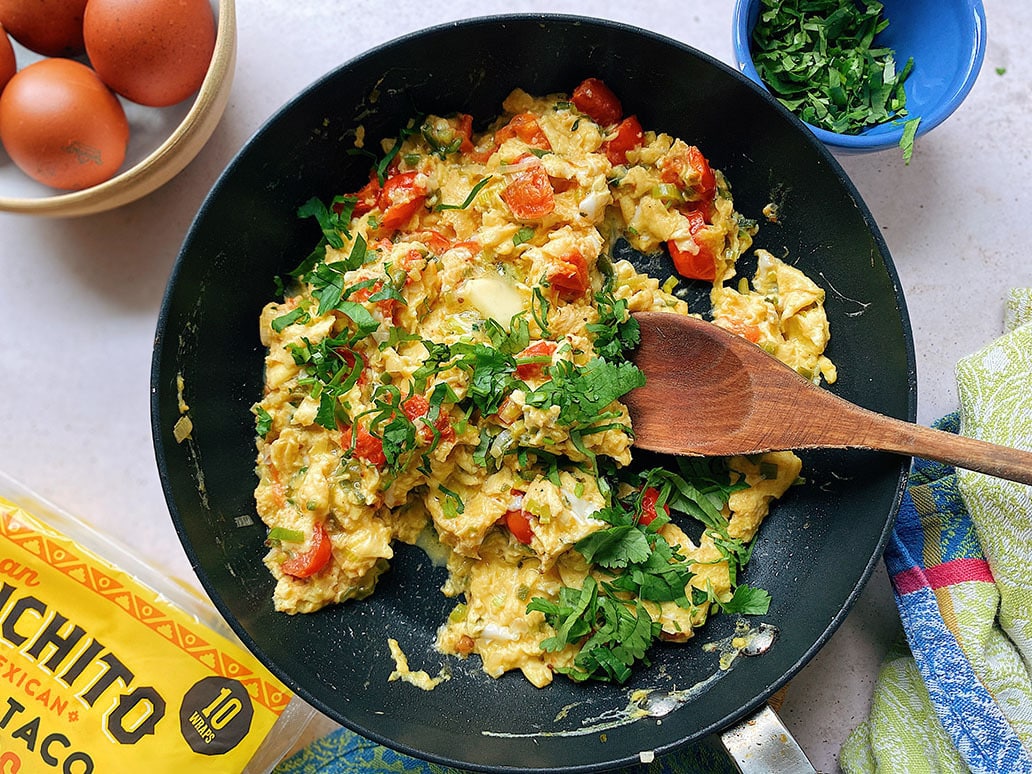 ---
Huevos Divorciados or "Divorced Eggs", is a very popular Mexican eggs dish. You can find this in most restaurants in Mexico served as a breakfast or brunch option. The reason for their name comes from using two different salsas (a red and a green) that make the eggs look separated. Serve this Mexican breakfast with Cantina Beans, a bit of feta cheese and some warm Soft Taco Wraps on the side.
---
For More Please Check Out The Following: