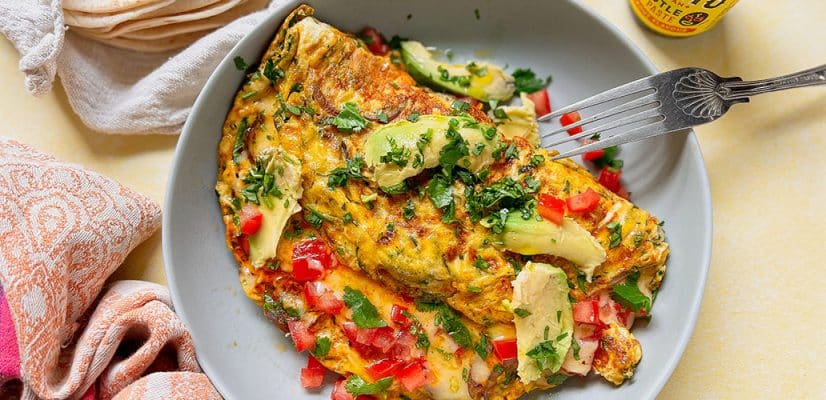 Mexican Omelette
If you've ever been to Mexico, you know how important the breakfast culture is. Small cafes and restaurants get ready early in the morning to serve an array of meals almost daily that always include eggs prepared in many ways, served alongside fresh fruit, pastries, coffee and juice.
One of the most important parts of a Mexican breakfast is to order eggs in any style, and omelettes are always a popular choice. The thing that makes omelettes great is that you can customize them to whatever you're feeling like eating on the day. Whether it's meat or just vegetables, with grated cheddar cheese or a lighter queso fresco, or an even lighter option using just egg whites, there is always something for everybody.
We love this healthy Mexican Omelette and we hope that you do too! We have made the egg batter extra tasty by combining fresh eggs with a nice dose of Gran Luchito Chipotle Paste, and caramelized onions and coriander. This combination makes the Mexican omelette extra delicious without even needing to add any fillings. Having said that, if you add a nice amount of grated cheese it will melt inside your already delicious omelette, taking it to an even more scrumptious level. 
Here are some other ideas for fillings you can add depending on your cravings:
The perfect accompaniments for this Mexican omelette recipe are warm Gran Luchito Chipotle Refried Beans and Gran Luchito Soft Taco Wraps.
This omelette recipe serves 2, and you can either make one big Mexican omelette and cut it in half once it's ready or just make two individual ones. Feel free to double the recipe to serve more people.
Prep time

Cook time

Total time

Ideal for

Breakfast or Lunch

Make it

Mexican

Serves

2
Nutrition: Per serving
kcal 157
fat 6.2g
saturates 1.7g
carbs 18.2g
sugars 1.9g
fibre 0.6g
protein 7.1g
salt 0.88g
How to make it
Heat up a frying pan with the olive oil over high heat. Once it's hot enough, add the onions and reduce the temperature to medium. Stir and cook your onions until soft and caramelized. 

Crack the eggs carefully into a bowl, add the milk and Chipotle Paste, and then season with a pinch of salt and freshly ground black pepper. Whisk until you get a smooth mixture, then stir in the fried onions and coriander, and reserve on the side.

In a nonstick pan, heat up the remaining olive oil over medium heat. Once it's hot enough, pour half of the egg-onion mixture into the pan. Then with the help of a spatula, carefully move the mixture around the pan to help it cook evenly. Let it cook for a few minutes and get firmer. 

Towards the end, add half of the grated cheese and the diced tomatoes. With your spatula carefully fold your omelette in half, and let it cook for a further minute or two until the cheese melts. Repeat the same process to make a second omelette.

Serve warm with a side of warm Soft Taco Wraps and Chipotle Refried Beans.
What To Serve With Mexican Omelette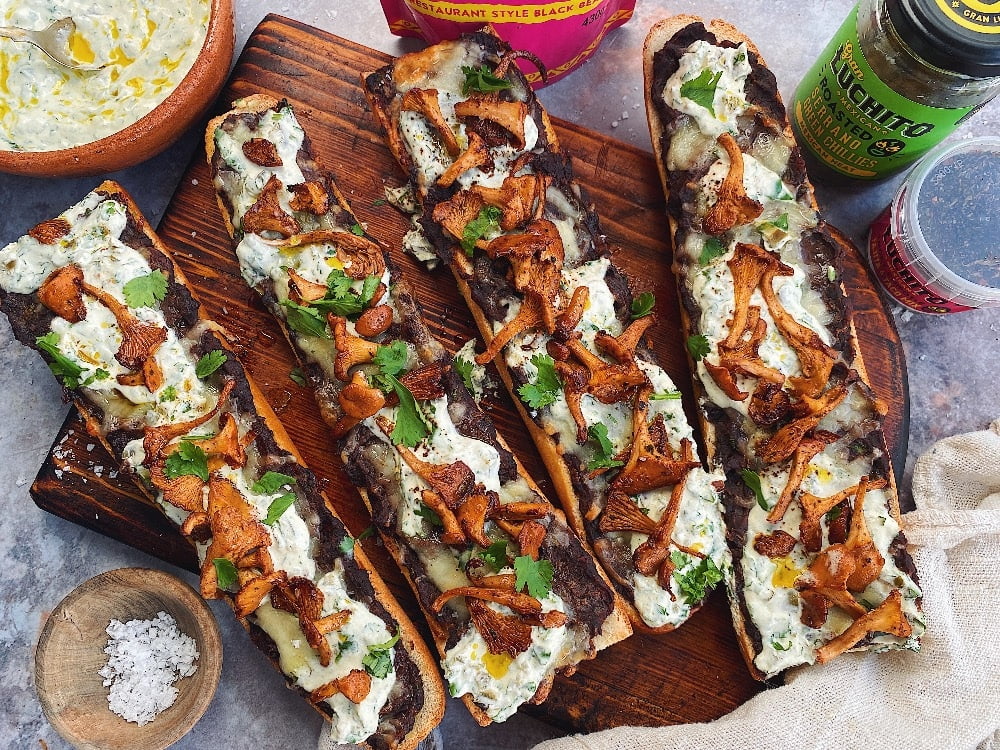 Serve this Mexican Omelette with a side of Mushroom Molletes for one epic breakfast.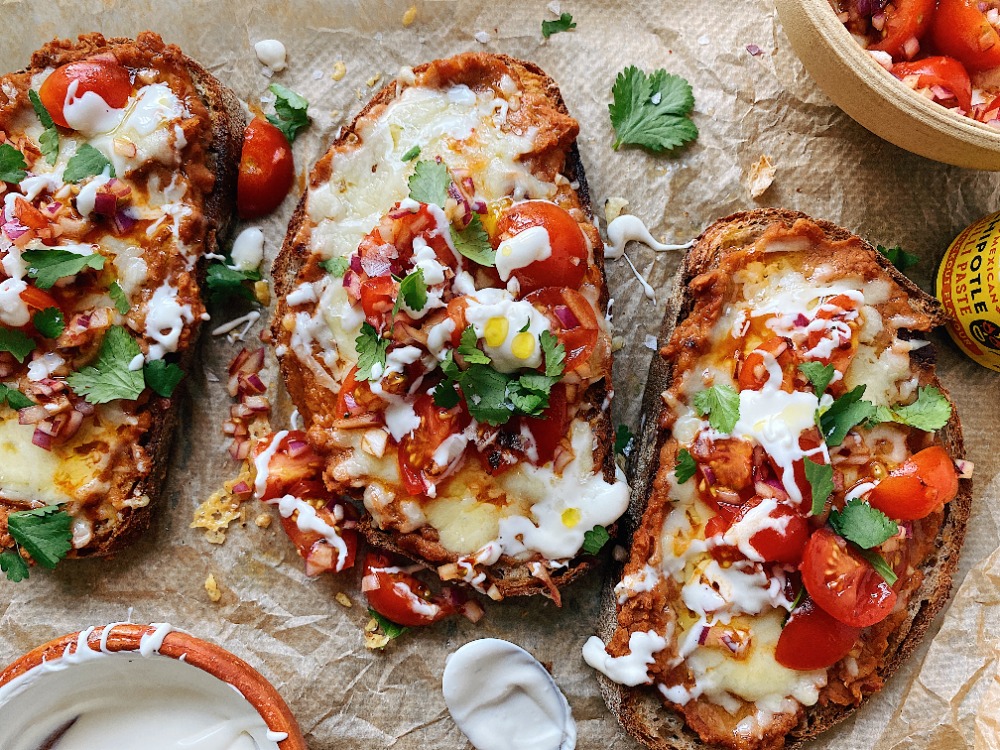 Alternatively, serve it with these divine Mexican Molletes with Refried Beans!
Download Our Free Guide To Mexican Breakfast
Your free guide will be emailed to you immediately.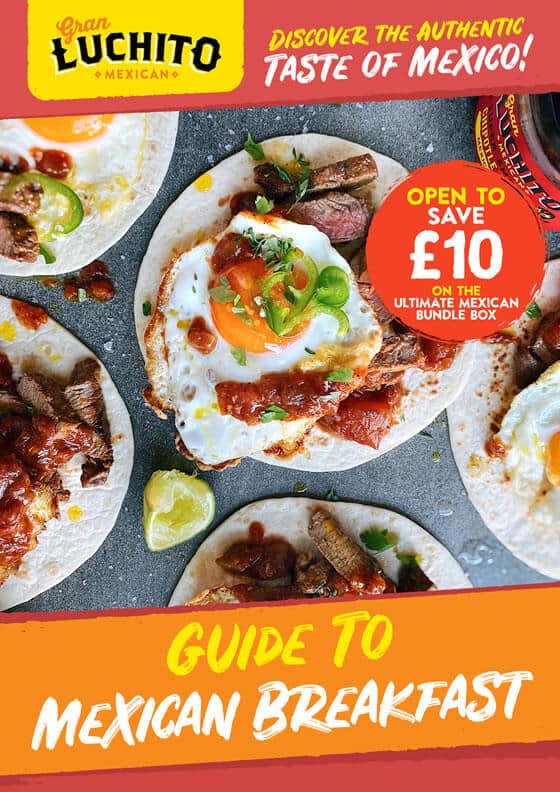 Similar Recipes You Might Like to Try
FAQs
What do Mexicans call an omelette?
In Mexico, you would call it (ie if you are ordering it in a restaurant) an Omelet! So pretty similar.
What other ingredients could I add to this Mexican omelette?
You could add Gran Luchito black Cantina Beans, corn, peppers, and top it with Gran Luchito Chipotle Salsa, sour cream, and avocado.
How is a Spanish omelette different to this Mexican omelette?
The main difference is that a Spanish omelette has potatoes in it, whereas our recipe doesn't.
Comments / Questions / Tips

Subscribe now for a free copy of the Gran Luchito e-cookbook filled with delicious, authentic Mexican recipes and join our mailing list for all the latest recipes, news and blog updates.

wpDiscuz