Hi everyone it's Susy! Even though I am Head Chef here at Gran Luchito and spend most of my time in the kitchen, the team has asked me to give you my insights into Mexican Easter traditions and food.
Growing up in Mexico, a predominantly catholic country, you learn pretty quickly that Easter in Mexico is a very big deal culturally. It's a time when religion, traditions, and food come together to celebrate this very special time of the year. Did you know that it's traditional during lent to eat less meat (poultry, pork and beef), and replace it with vegetables, fish and shellfish? Well, that's very true in Mexico. Let's take a look!
---
---
Semana Santa
Holy Week is called Semana Santa, and is the seven days leading up to Easter Sunday. It's celebrated worldwide in Catholic countries such as El Salvador, Spain, Colombia, Mexico, and many more.
The week consists of one big festival with thousands of people taking part in processions, where scenes from the story of Jesus Christ's last days before he was crucified are presented. Some say it's a sombre event because of this, but it's also very captivating!
---
Street Food
Special street food obviously plays a massive role during Easter in Mexico.
---
My Top Easy Meals For Lent
---
Mexican Easter Menu
After living in the UK for more than 12 years now with my own little blended Mexican-British family, there is always a mix of traditions which translates into the food that I prepare for them during important celebrations such as Easter. Here in my Mexican Easter Menu are some of the recipes that I would cook during our Mexican inspired Easter. All done with a bit of Mexican flair, because who doesn't love Mexican flavours!
Starters
What I like to do is to serve some dishes that include something traditional from my home country like shellfish and stuffed poblano peppers. This is a lovely way to begin the meal and a little taste of what's to come.
---
---
---
Mains
For my main course, I try to cook something traditional like lamb, and prepare it with Mexican flavours. My family are also big fans of having ham during Easter so I will introduce ways of having it that they will like as well. If you want an easy recipe that continues on the fishy theme, then the Chipotle Prawns are delicious and a real crowd-pleaser. A lovely recipe to share in the middle of the table with side dishes of your choice.
---
---
---
Sides
What I normally suggest is to mix and match side dishes. Pick a starter or two that you love, a main course that will be the centrepiece, and a side or two that will compliment that main dish really well.
---
---
---
---
Dress Your Table To Impress
Last but not least, set up your table nicely ready for your family to sit together and enjoy the special Easter meal. This doesn't have to be complicated here are a couple of elements that I would always use:
Fresh flowers
These are the best decorations there are in my opinion, as they always lift the table and make everyone feel welcome. They can even be flowers from your garden, or just a bit of greenery. Some of my favourite choices include sweet peas, colourful tulips, bright pink roses, camellias and of course daffodils.
Colour
Mix and match your cutlery, plates and glasses. Vibrancy, colour and fun is what it's all about!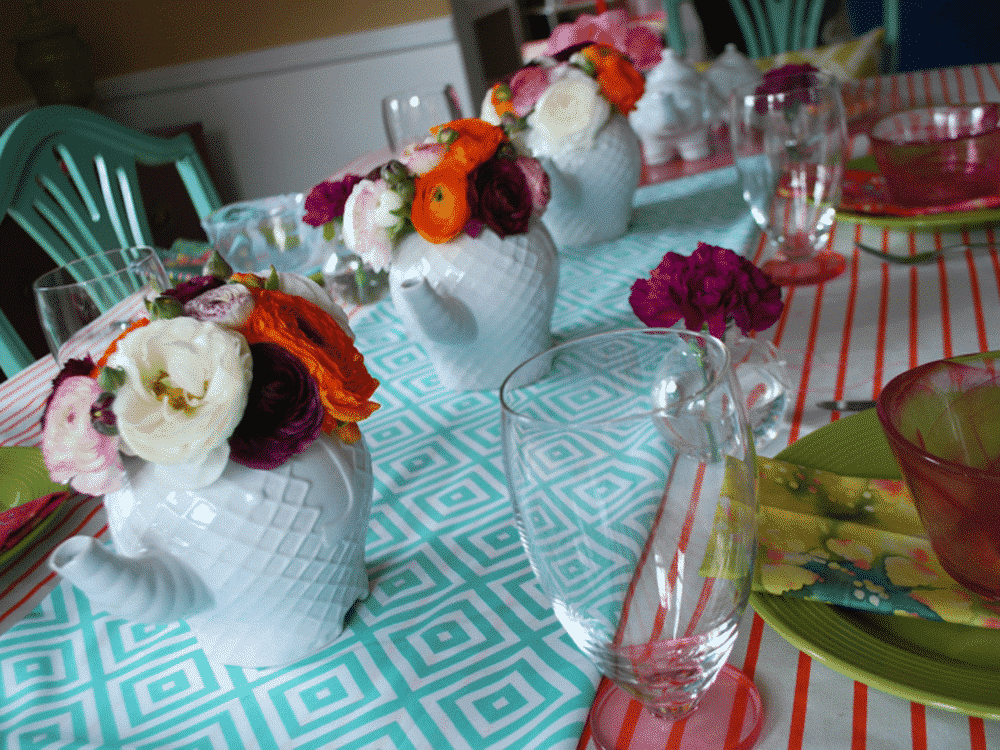 ---
We hope you've enjoyed reading Chef Susy's blog on Mexican Easter traditions, and it's got you thinking about that all imortant Easter Sunday meal, or just the next few weeks leading up to it! Don't forget to tag us in your Mexican inspired Easter recipes #granluchito