Finally! How To Make Burritos! This is something you should definitely hunker down and learn to master. It's fun, versatile (for any meal of the day and uses all sorts of ingredients),  and a great thing for the kids to get involved with. They also happen to be extremely tasty! In this blog we will tell you everything you've always wanted to know about making burritos.
How To Make and Wrap A Burrito
Decided on your ingredients? Once you have prepared them, now for the fun part!
Warm the Gran Luchito Burrito Wraps.  You'll need 2 for each burrito.
When ready to serve, lay 2 tortillas overlapping slightly on a sheet of foil, and add a spoonful of meat and salsa onto the tortilla with its edge under the other.
Top with your other chosen ingredients.
Use the foil to wrap the burrito up as tightly as possible, taking care to keep the other tortilla overlapping. Twist the ends and leave for 10 minutes.
Slice it in the middle, peel back the foil and enjoy.
Please see here for our Burrito Recipes.
How To Reheat A Burrito?
Reheating a burrito is not a problem at all. We would recommend using an oven though instead of a microwave, as you will need tin foil to cover it which acts as a thermal layer. Here is how:
Take your burrito out of the refrigerator and loosely wrap it in aluminium foil.
Place the wrapped burrito in the oven on a low heat for about 30 minutes.
Use oven mitts to take it out of the oven, unwrap the foil and enjoy!
Can You Freeze Burritos?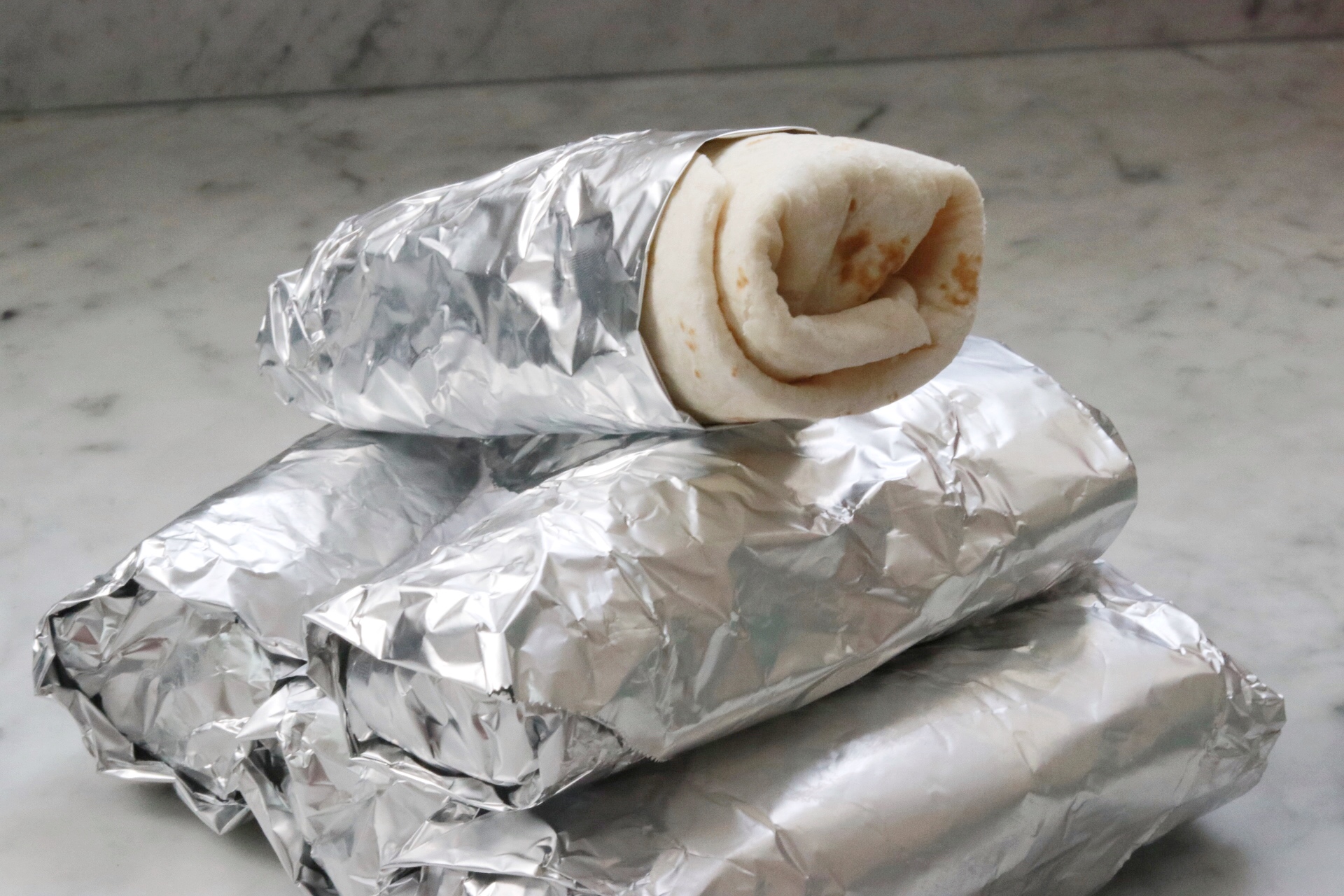 Yes! Just roll them tightly in aluminium foil, place them in a freezer bag and then into the freezer. Its as simple as that! The best way to defrost them is to thaw them in the fridge the night before and when you wish to eat them, only microwave for no more than 2 minutes. This will warm them but prevent them from being soggy. They can remain in the freezer for up to 3 months.
That's it for our How To Make Burritos guide! We hope you've enjoyed reading it and it's answered all of your questions. Do let us know what you are getting up to in your Mexican kitchen over the next few weeks and months, and don't forget to tag us #granluchito.
For similar blogs, please visit Burrito Recipes, How To Make Enchiladas, Top 5 Enchilada Recipes, Guide To Tacos, Favourite Fajita Recipes, A Beginner's Guide To Mexican Food, Guide To Vegetarian and Vegan Mexican Food, Vegan Mexican Recipes