Finally! How To Make Burritos! This is something you should definitely hunker down and learn to master. It's fun, versatile (for any meal of the day and uses all sorts of ingredients),  and a great thing for the kids to get involved with. They also happen to be extremely tasty! In this blog we will tell you everything you've always wanted to know about making burritos.
The main thing to keep in mind when it comes to making burritos is to add the right amount of filling so you are able to wrap it tightly and keep everything inside or at least most of it , of course it gets messy once you begin eating but that's all part of the burrito experience !
How To Make and Wrap A Burrito
We have narrowed down how to achieve the perfect burrito to the following  steps, (check pictures for reference):
 Warm the

Gran Luchito Burrito Wrap

a few seconds on a hot pan on each side until it's warm and soft.  

Lay the warm tortilla over a cutting board,  add a spoonful of your main filling could be chicken, meat or beans  (Make sure not to add too much filling, you want to be able to fold it).

Add any extra garnishes you may like on top such as: pico de gallo, guacamole, radishes, grated cheese, creme fraiche, salsa, or fired roasted serranos,  etc. 

Fold the edges from each side (as seen in picture) just enough to avoid the filling from coming out through the edges.

Then start wrapping your burrito tightly from bottom to top making sure you keep the side edges tucked in.

Cut with a knife in half and enjoy!
Please see here for our Burrito Recipes.
How To Reheat A Burrito?
Reheating a burrito is not a problem at all. We would recommend using an oven though instead of a microwave, as you will need tin foil to cover it which acts as a thermal layer. Here is how:
Take your burrito out of the refrigerator and loosely wrap it in aluminium foil.

Place the wrapped burrito in the oven on a low heat for about 30 minutes.

Use oven mitts to take it out of the oven, unwrap the foil and enjoy!
Can You Freeze Burritos?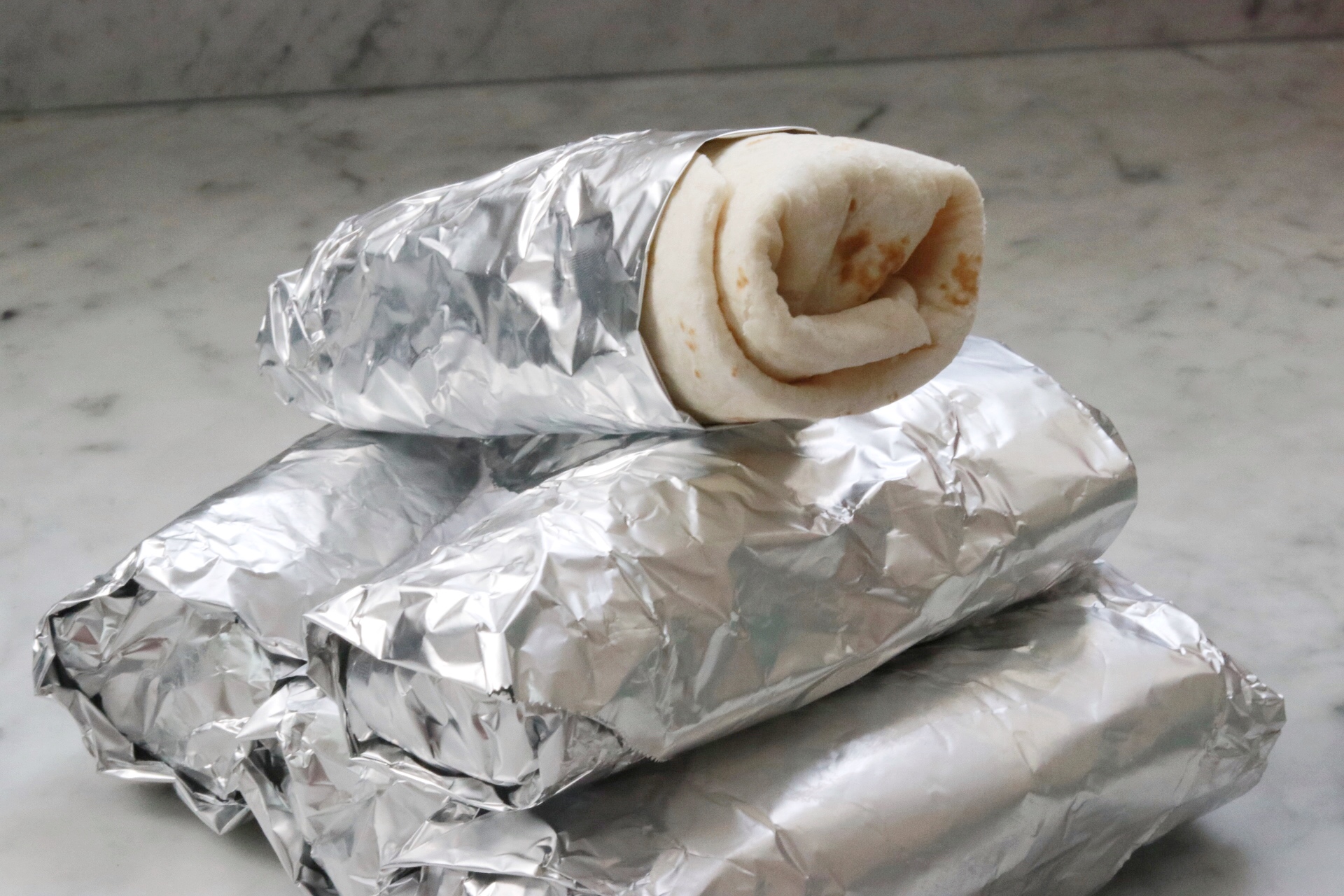 Yes! Just roll them tightly in aluminium foil, place them in a freezer bag and then into the freezer. It's as simple as that! You can keep them in the freezer for upto 3 months.
The best way to defrost them is to thaw them in the fridge the night before and when you wish to eat them just follow the steps to how to reheat a burrito, enjoy!
That's it for our How To Make Burritos guide! We hope you've enjoyed reading it and it's answered all of your questions. Do let us know what you are getting up to in your Mexican kitchen over the next few weeks and months, and don't forget to tag us #granluchito.
For similar blogs, please visit Burrito Recipes, How To Make Enchiladas, Top 5 Enchilada Recipes, Guide To Tacos, Favourite Fajita Recipes, A Beginner's Guide To Mexican Food, Guide To Vegetarian and Vegan Mexican Food, Vegan Mexican Recipes