Even though Gran Luchito is from Mexico we've always known that our Mexican products can be used in lots of different cuisines. From Jamaica to Israel via Vietnam we set ourselves the challenge of creating some epic Mexican fusion recipes.
Hope you enjoy and happy cooking!
---
First up is our favourite Mexican dish, the infamous taco! The fusion of Korean and Mexican is one that crops up across the whole of America. We didn't need to test this fusion of cuisines, as it's already established! Take a look at this Korean taco recipe for more info on the history as well as the recipe itself.
---
2. Caribbean Mexican Fusion: Jerk Chicken
We love jerk chicken, and we had a sneaky suspicion that Jamaica's favourite dish might just work with a Mexican twist. In this Mexican fusion recipe, we've replaced the scotch bonnet chillies with our chipotle paste, to give a slightly milder, but equally delicious result.
---
This is Mexican fusion food at its best and possibly one of our favourite fusion national dishes. Delicious fresh flavours in the marinade combine perfectly with Gran Luchito Chipotle Chilli Paste to give it a unique smoky heat. If you love tandoori chicken then this is definitely one for you to try. It's a nice easy recipe too, just throw all the ingredients together and leave it to take on all the amazing flavours overnight. To make a meal of it, try serving this chicken with some Mexican Ratatouille or herby rice.
---
Now, of course, the United States is the home of Mexican fusion food. Many would argue that lots of Tex-Mex and Cal-Mex foods are exactly that.  We've chosen this pork burrito bowl recipe in our rundown as its not the most obvious choice. We love this recipe so much that we might even call it Mexican fusion at its best! 
---
Mexico might be a long way from Ireland but this Mexican fusion recipe is the daddy. It's the Gran Luchito recipe that really put us on the map and if you haven't had the chance to try it yet you really must! It's real comfort food with a gentle warming chipotle chilli kick. Once you've given this a go we highly recommend you try another of the Gran Luchito classic dishes such as our Mexican Lasagne.
---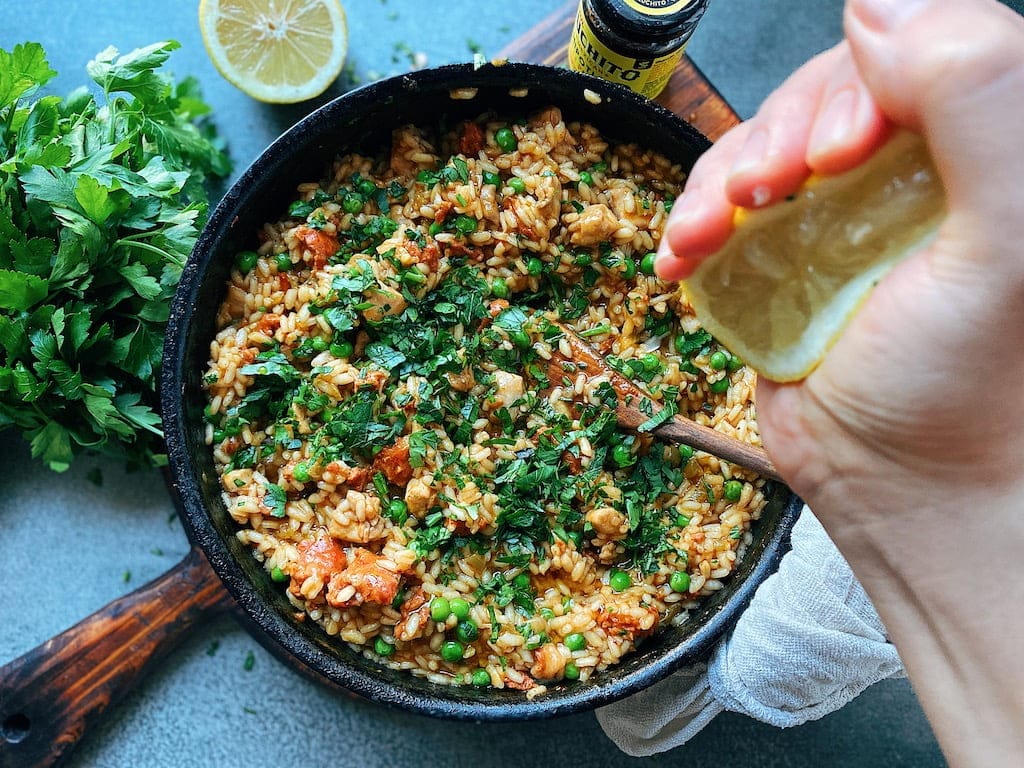 The smoky flavour of our chipotle paste lends itself very well to Italian risotto. Its quite easy to make and we recommend serving the heartwarming dish with a side of our Punchy Panzanella Salad.
---
We couldn't end this Mexican fusion food without mentioning yours truly, Great Britain. Though we're not entirely sure that roast potatoes are from the UK, we eat them so often its pretty fair to claim them as our own. Add a dollop of chipotle paste and your tatties will be taken to another level!
---
Some More Popular Recipes You May Also Like: