Gran Luchito is very proud of its authentic Mexican flavour.
But what exactly is authentic Mexican food?

You'd be forgiven for thinking that all they eat in Mexico are burritos, fajitas and tacos all washed down by a Corona with an obligatory lime in its neck. The authentic food you will find in Mexico is artisanal, steeped in history and tradition and so much more interesting!
So here's our low down on the very best authentic Mexican food

.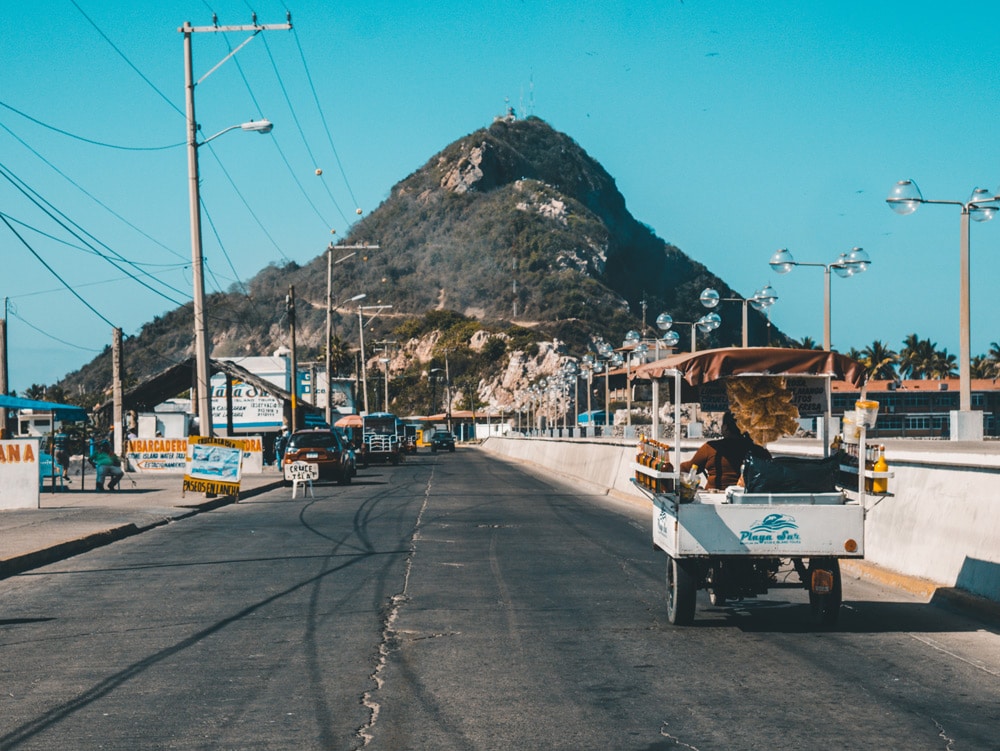 Street Food Vendor in Mazatlan Mexico
 

1: Tortillas: 
In Mexico, Tortillas are eaten with almost everything. While they may seem incredibly simple, hours have gone into making and rolling the dough and then cooking the tortillas. There are two key kinds you need to know about Wheat Tortillas and Corn Tortillas.

Wheat Tortillas: Typically found in the northern half of Mexican, these soft tortillas are used for burritos ( a northern dish and normally much smaller than your typical American style burrito). Gran Luchito's Street Taco soft wheat tortilla wraps were inspired by the tortillas found in Northern Mexico and are perfect for recreating Mexican street food recipes.   
Corn Tortillas: These tortillas are much more common in Mexico and are used for everything from Soft Taco Wraps and Enchiladas. Tortillas from the day before are cut into large quarter cuts and fried to make tortilla chips. 
2: Salsa and Guacamole: 
Just like tortillas, you will find salsas served with just about every meal in Mexico. Street stalls will always offer a range of delicious choices with staples including green salsa, made with tomatillos; red salsa, made with fresh tomatoes; Pico de gallo (rooster's beak) made with fresh tomato, chilli & coriander; and, of course, guacamole made with lovely ripe avocados. Salsa in Mexico is typically quite spicy and who can blame them as they have some many wonderful chilli peppers to choose from. 
3: Tacos:
At their most brilliantly basic, tacos will come as a few folded corn tortillas filled with beef, lamb or pork pieces, a selection of salsas and some fresh lime pieces. However, there are many variations on this and you could find yourself eating something a little more interesting such as tacos de Cabeza (head) or tacos al pastor, where the meat is carved from a doner kebab-style stand called a trompo.
Vegetable and vegan tacos are also widely available. Think peppers & chillies mixed with cheese, cream and sweetcorn (rajas con queso) or cactus (nopales) and refried beans (frijoles). Some of the more authentic Mexican tacos include, tacos de cabeza (cooked meat from the cow's head), tacos de sesos (brains), tacos de camarones (shrimp), tacos de lengua (beef tongue), tacos de pescado (grilled or fried fish), tacos dorados/flautas (rolled up tortillas filled with shredded meat and deep-fried until crispy). They'll usually be served with all sorts of salsas and extras.
You'll also see tacos durados (also called flautas as they look like flutes) which are filled corn tortillas (often with chicken) and then deep-fried to make them hard and crispy.
4: Quesadillas:
Often found being sold by street vendors, this simple and authentic Mexican food is delicious. Typically, a corn tortilla is heated up and filled with cheese. 
4: Beans and Rice: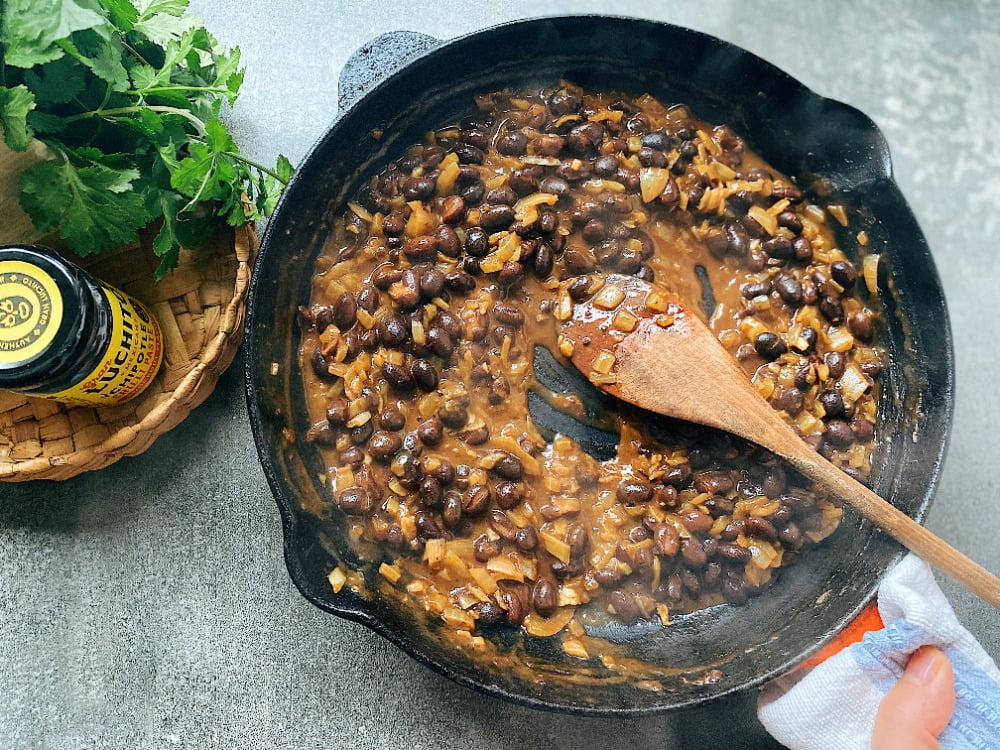 Two very common foods served in Mexico. Beans are either pinto or black and are usually served as refried beans. This means they are cooked with oil, onion and a little salt. The beans are not normally as sweet as those often found in other parts of the world. Mexican Rice is served white (cooked in chicken stock & onion) or red (with tomato puree).
5: Tostadas & Sopes
Tostadas are corn tortillas which have been left to crisp-up on the comal on which they are cooked. A tasty cracker-like food which gets topped with almost anything. Similar to a tortilla, sopes are softer and thicker and are frequently served with beans, sour cream, salsa, shredded lettuce and sometimes meat. Our favourite tostada is a tuna tostada.
6: Mole
Probably the most famous authentic Mexican food, Mole is a popular traditional Mexican chilli-based sauces. Like most things in Mexico due to its size, there are many regional variations. The most well-known are those from the southern regions of Oaxaca and Puebla and includes chocolate. Moles are notorious for their complexity to make and the high number of ingredients used to make them. If you have a few hours spare give our chicken mole recipe a go!
7. Cactus:
We're guessing the last thing you think of when looking at a cactus is "let me put this in my mouth!" Surprisingly though cactus is a staple in authentic Mexican cooking. Known as Nopales or Prickly Pear, great care is taken in removing the thorns from the pads of the Nopal cactus and then sliced. Nopales have a bright, sour taste and there are so many uses. As we mentioned earlier, you will find them in tacos on their own or as an accompaniment. But you will also find Nopales as a topping in salads and stews, stuffed in quesadillas, scrambled with eggs or as a side dish. 
Some More Popular Blog You May Like: 
Easy Mexican Recipes ,Mexico Travel Advice, Things to do in the Yucatá, Guide to Tacos, The Best Burritos In London, How to recover from spicy food, Mexican Breakfast Recipes, Mexican Fusion Recipes, Best Hotels in Mexico, Valentine's Day Menu