Estimated reading time: 8 minutes
Here at Luchito, a warm and comforting homemade chilli is one of our best kept secrets. It's such an all round popular dish, a perfect one for weeknight meals, weekend dinner parties or leftovers for lunch. Kids also tend to love chilli con carne, and you can make it mild or ramp up the heat as you like, using our cult product Chipotle Paste. It was made for dishes just like this! In this blog we give you a very useful and basic chilli recipe, as well as many tips and info on How To Make Chilli. Enjoy!
Healthy Tricks
A couple of really simple ways to make chilli healthier:
Load in extra veggies – pumpkin, carrots, peppers, zucchini, squash for added nutrients and fibre
Instead of sour cream, use thick and creamy greek yoghurt dolloped alongside
---
Basic Chilli Ingredients
Onions & Garlic
Minced Beef
Chopped Tomatoes
Mexican Rice (or steamed white rice)
Beef Stock
Fresh Coriander
Salt & Pepper
Sour Cream (to serve)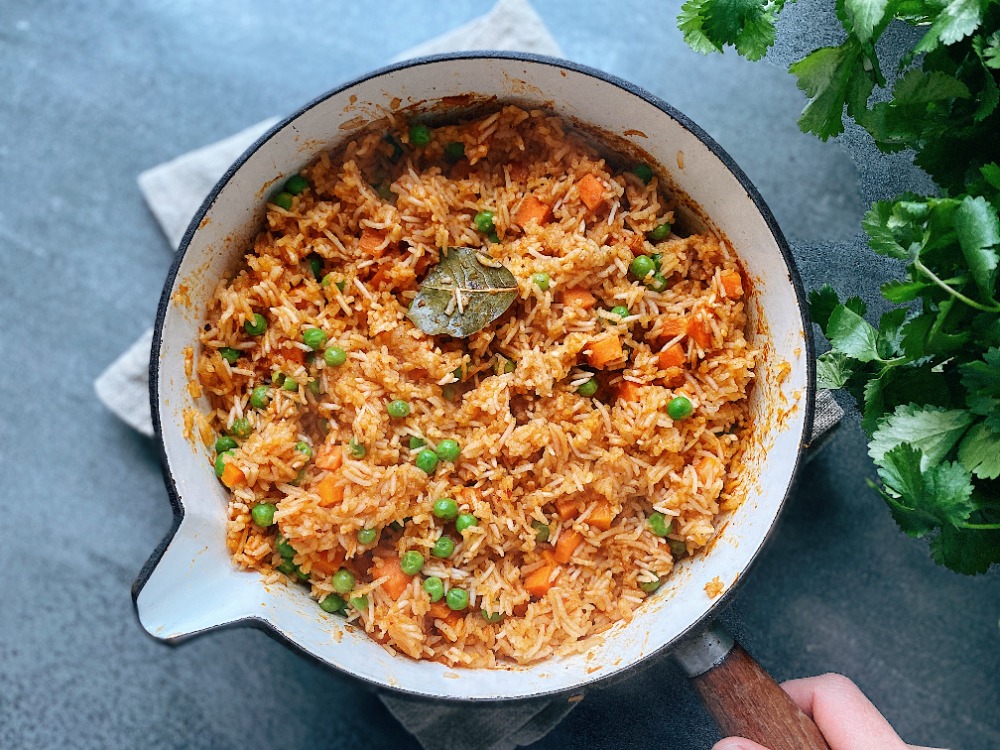 ---
How To Make Chilli
A lot of people love our Easy Chilli Con Carne recipe, but for those of you looking for something even easier, here is our really Basic Chilli Recipe!
Heat up olive oil in a large casserole dish over high heat, add minced beef (500g) and brown the meat for 6 to 7 minutes.
Once your meat gets a bit of colour, add 1 finely diced onion, 3 finely chopped garlic cloves and 3 tablespoons of Gran Luchito Chipotle Paste, stir and cook for 8-10 mins.
Add 1 tin of chopped tomatoes, 1 sachet of Gran Luchito Cantina Beans, 200ml of stock, then season with salt and black pepper. Simmer on medium heat for 30 minutes at least, until the sauce thickens.
Serve with steamed white rice, sour cream, Gran Luchito Fire Roasted Serranos and freshly chopped coriander leaves.
---
Best Cuts of Beef For Chilli
Minced beef is the most economical and quickest to cook, so perfect for feeding a big family quickly.
Beef chuck or brisket can be used as well though, cut into bite-size chunks. Just bear in mind when using these cuts that they will need more time cooking to become tender, so stew the meat in the sauce for at least 90 minutes before serving.
---
Our Favourite Chilli Recipes
For more, see here for our other Chilli Recipes.
---
Chilli Tips
The first thing to say about making a chilli con carne recipe is to take your time. Don't rush it! The more time you spend browning your meat, cooking your veg separately, toasting your spices, and simmering everything together, will just make your chilli taste 10 times better.
Browning the beef over high heat and cooking it separately will add even more flavour into your homemade chilli.
Slowly fry onion, garlic, carrots and celery. This classic mix of veg will add more flavour into the sauce. Just take your time and fry it really slowly.
Spices are important. They will add more layers of flavour and add complexity into your chilli. The most typically used are: cumin, cinnamon, ground coriander, mexican oregano and pepper.Always add something spicy.
Some people like to add ground chilli into their chilli, but here at Luchito we love using our Chipotle Paste, because it not only brings a bit of spiciness to chilli con carne, but also a delicious smoky and deep chilli taste.
Tomato paste and paprika can help to add colour. The paste also brings a more concentrated tomato flavour into your chilli pot.
The sauce is what brings all the flavour together and is normally based on two components: a good stock and chopped tomatoes. You can substitute vegetable stock for chicken or beef in your recipe, and chopped tomatoes with passata.
Simmer for 1 hour at least. Once all the ingredients are in the pot it's important to simmer your sauce for a long period of time! This is so that the flavours can deepen, making your chilli taste even better. Make sure to simmer for at least 1 hour.
We love fresh coriander in chilli con carne. Finely chop the stems and leaves! Use the stems to simmer with the sauce, and the leaves for garnish. This is always the last perfect touch to a homemade pot of chilli.
Beans or no beans? Apparently the original recipe for chilli con carne from San Antonio, Texas, is prepared without beans. Whoever invented chilli with beans is very much loved around the world! We love the comfort and substance that beans bring to this already perfect winter dish. Beans are also great for stretching your chilli, making it able to feed more people, and that's why we consider chilli one of the best family meals. So, if you like your chilli with beans, we recommend that you use red kidney, pinto or our black Cantina Beans.
---
Sign Up To Download Our Free Guide To Chilli
Free Chilli Cook Book

Save £10 On Our Ultimate Mexican Bundle Box  (UK Only)

Monthly Newsletters with our latest recipes and special offers
---
We hope you've enjoyed reading our guide on How To Make Chilli, and it's inspired you to try some of our chilli recipes out at home. We'd love to see what you get up to in the kitchen! Don't forget to tag us #granluchito.
Be sure to check out our Beginner's Guide to Mexican Food to learn more about what Mexican food involves.
For similar blogs to this one, please visit: