After a long hard day, there's nothing better than some Mexican late night snacks that are easy to make. We've put together our favourite evening snacks for you to enjoy. Some of these late night snack recipes are quicker than others to make, in which case we recommend you make them in advance and store them in the freezer.
Happy Cooking!
---
First up is a really quick to prepare, warming and tasty late night snack that is easy to make. An added bonus is that it's also super healthy! In our Mexican Scrambled Eggs recipe, we give you some useful tips on how to make the perfect scrambled eggs. Rich, creamy and fluffy – what's the secret? Take a look to find out. Our Huevos a la Mexicana has to be one of the best late night snacks. Just serve the Mexican eggs with some warm Refried Beans and Soft Taco Wraps on the side.
---
You can't go wrong with making a fresh batch of guacamole as it's one of the easy midnight snacks to make in 5 minutes. It's our No.1! Being full of healthy fats and fiber it's actually good for you, as well as being utterly moreish. Team it with our Lightly Salted Tortilla Chips and Super Smoky Chipotle Salsa.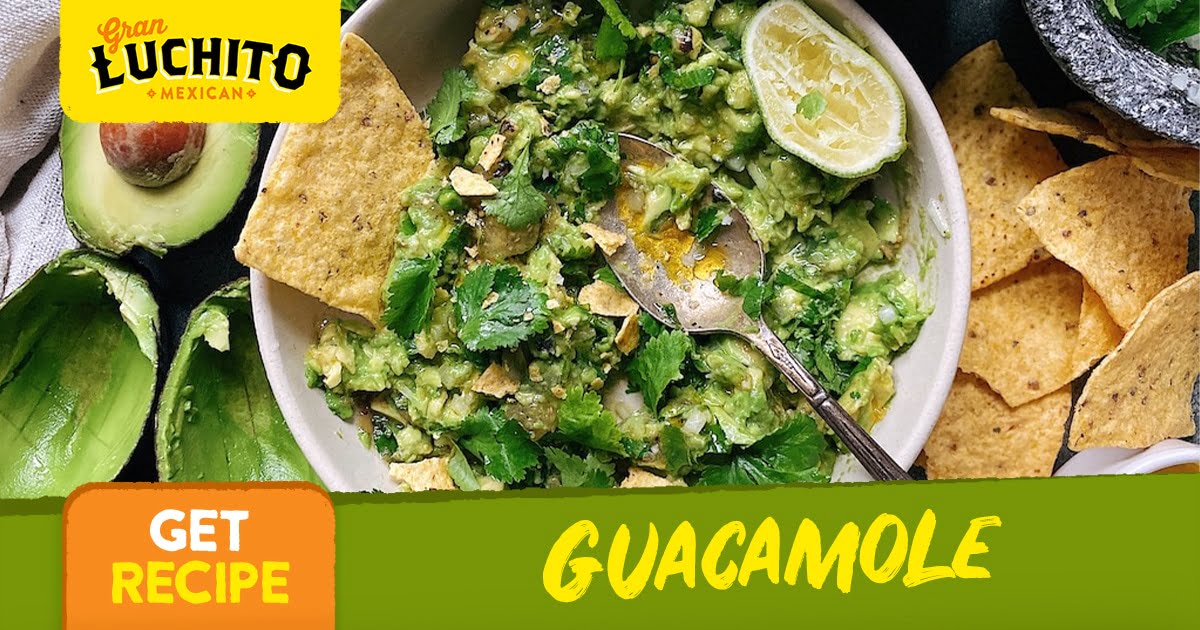 ---
This Easy Quesadilla Recipe Luchito Style has to be one of our favourite easy late-night snacks! If you were looking for a simple recipe to nail the perfect quesadilla, this is it! They are super simple and contain chorizo, red onion and grated cheese. Our Chipotle Honey is used to crisp up the chorizo in the pan, and everything is filled up into our Street Taco wraps. Finally, our Tomatillo Salsa is dolloped on top for a zingy finish.
View this post on Instagram
---
Next on our list of Late Night Snacks That Are Easy To Make is Molletes Mexicanos. These open-faced toasted sandwiches are very popular in Mexico because they are easy to make. We love molletes – they are comforting and super easy to make, and therefore a perfect late night snack. Our recipe consists of some artisanal sourdough bread topped with Refried Beans and grated cheese. This is then placed under the grill or in the oven until the cheese melts and is lovely and gooey. A fresh homemade salsa of red onions, cherry tomatoes and a Chipotle Paste dressing is then served on top. A drizzle of creme fraiche and some chopped coriander finish it off to perfection.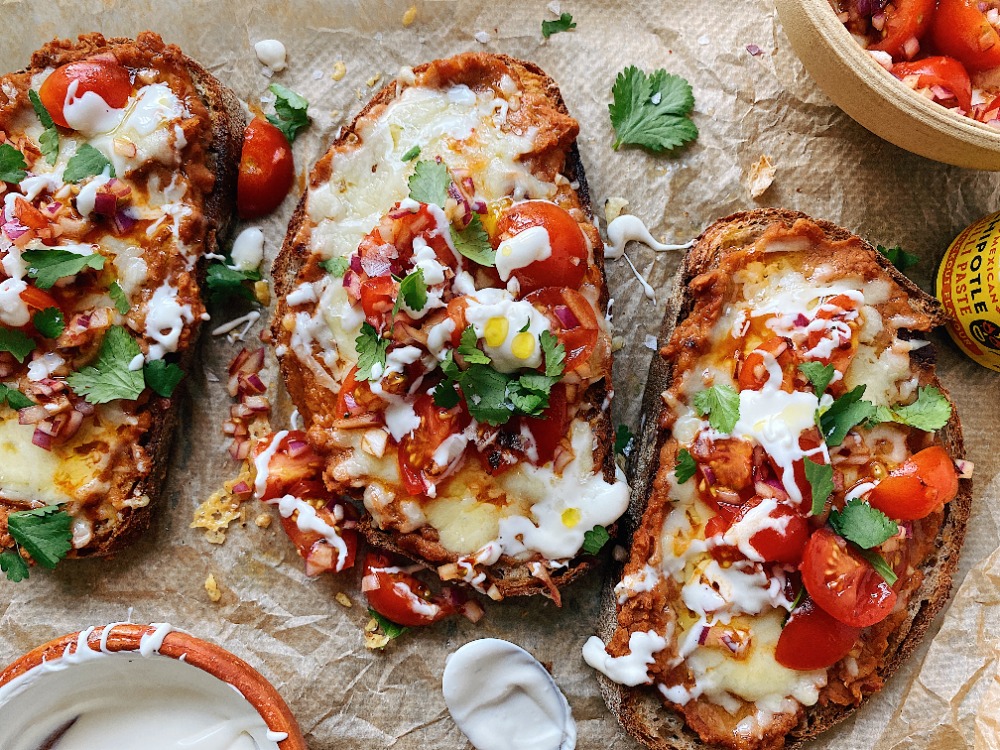 ---
There is nothing better than making good use of leftover ingredients in our fridge and cupboard and repurposing them into a tasty recipe for those all important midnight snack recipes! With the help of a few Gran Luchito ingredients we can transform leftover chicken and some chorizo into a whole new meal in the form of these delicious Easy Chicken & Chorizo Tacos. That's why having Chipotle Paste in your cupboard becomes really handy, as it's the best way to spruce up and add flavour to any meal.
View this post on Instagram
---
Queso fundido, if you aren't already familiar, is a very popular snack in Mexico. What's not to love about cheesy deliciousness melted in a skillet under the grill?! Often you will find queso recipes with chorizo as in our Chipotle Queso Fundido recipe. In this recipe we use roasted cauliflower flavoured with Gran Luchito Chipotle Honey glaze and a bit of Smoky Chipotle Fajita and Taco Mix. This gives heavenly roasted flavoured edges to the cauliflower and when served with the melted gruyere it's just a match made in Mexican heaven. Serve with warm tortillas, guacamole and a bit of fresh salsa, alternatively just dunk in some Lightly Salted Tortilla Chips!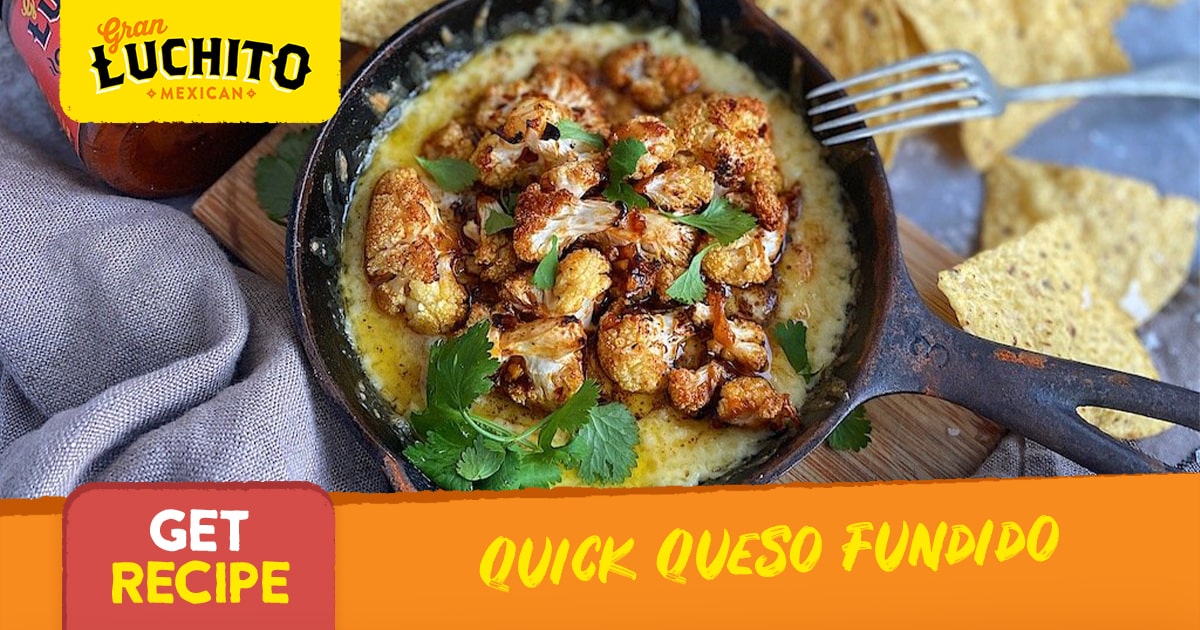 ---
If you haven't yet tried this Chipotle Honey Popcorn recipe, you better give it a try for that film night this weekend! The blend of subtle sweet heat, butter and salt is the dream in a bowl. Just make sure you make enough, as whoever might be with you will keep on reaching in too! Our Chipotle Honey is the star ingredient here, and never disappoints. This is a great dish to serve alongside one of our nachos recipes.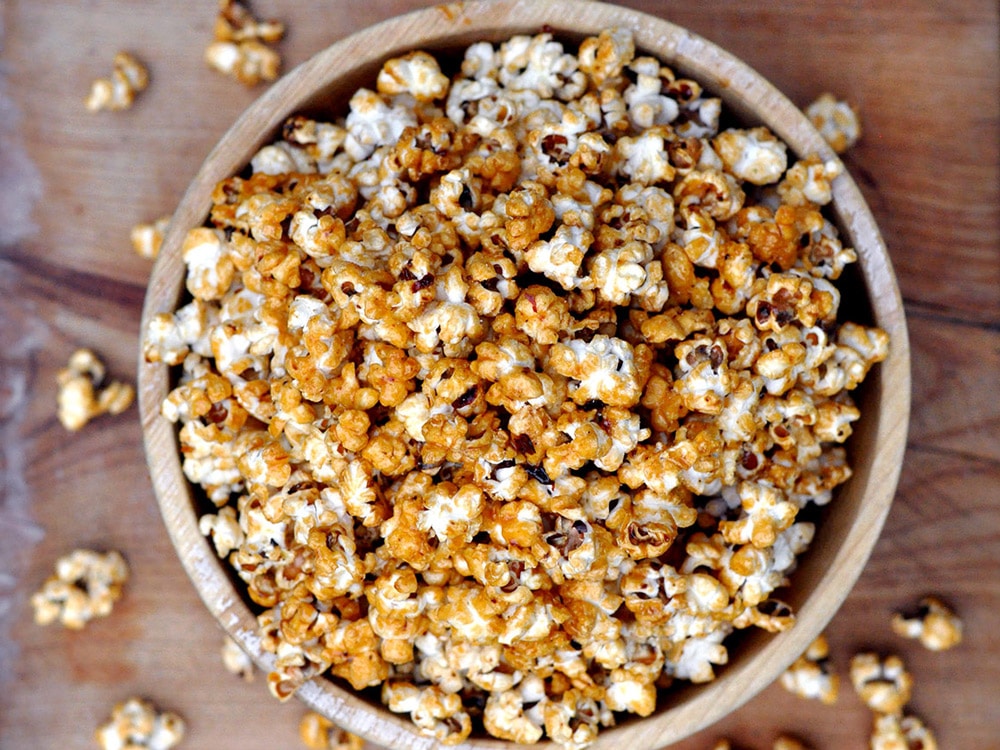 ---
Inspired by some of these easy midnight snack recipes? Keep us posted on what's cooking – #granluchito, and let us know your thoughts in the comments section below!
Some More Popular Recipes You May Also Like: