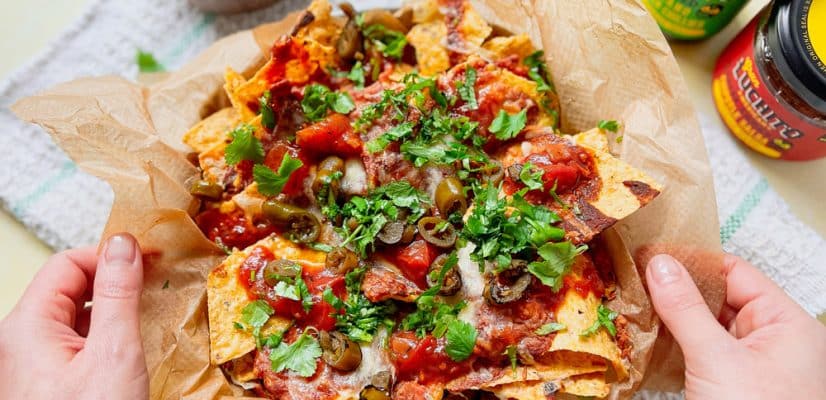 Air Fryer Nachos
Air Fryer Nachos is what you prepare when you have a serious nacho craving, but you just want to put something together without fuss.
We hope that this recipe comes to the rescue, especially on those long days after work, where you are ready to come home and put your feet up, with a movie and some tasty nachos.
We keep this recipe and ingredients paired to the minimum in order to keep this recipe very accessible and easy to make, but still every bit delicious.
So, you've just had a long day at work. All you're thinking of is to unwind, relax and kick back, but the Nacho craving is too much to ignore. Our Air Fryer Nachos are here to save the day, giving you a meal that is easy and quick to make. This recipe aims to satisfy that serious nacho craving, affording you the luxury of preparing it without a fuss.
Trust our air fryer Nachos recipe to come through for you, particularly on those tiring days after work when you just want to come home, put your feet up, and enjoy a movie while munching on some delicious nachos.
We keep this dish and its accompanying ingredients to a minimum in order to keep it very simple to make, while ensuring that it is still every bit as tasty as it was before.
To make Air Fryer Nachos, this is what you will need:
Prep time

Cook time

Total time

Ideal for

Snack

Make it

Mexican

Serves

2
How to make it
For this recipe first warm up the Refried Beans in a small saucepan with a bit of water. Simmer on low heat until the beans have a sauce-like consistency. Remove from the heat once they are warm.
Preheat the air fryer for 5 minutes at 180 ˚C. Then add a layer of parchment paper in the air fryer tray, just enough to cover the base and a bit of the walls. This will make it easier to remove the Nachos from the tray once ready.
Now add 1/2 a pack of the Lightly Salted Tortilla Chips and layer them at the bottom of the tray, add half of the beans all over the tortilla chips and half of the grated cheese. Repeat the same process with the remaining tortilla chips, beans and cheese. Place the tray back in the Air Fryer and cook for 6 minutes at 180˚C, until the cheese is lovely and melted.
When they are ready, remove the nachos from the air fryer pulling the ends of the parchment paper, place them directly into a bowl or platter. Top your nachos with spoonfuls of Smoky Chipotle Salsa and a few  Fire Roasted Serranos. Serve them with the coriander scattered on top and lime or lemon wedges on the side.
What to serve with Air Fryer Nachos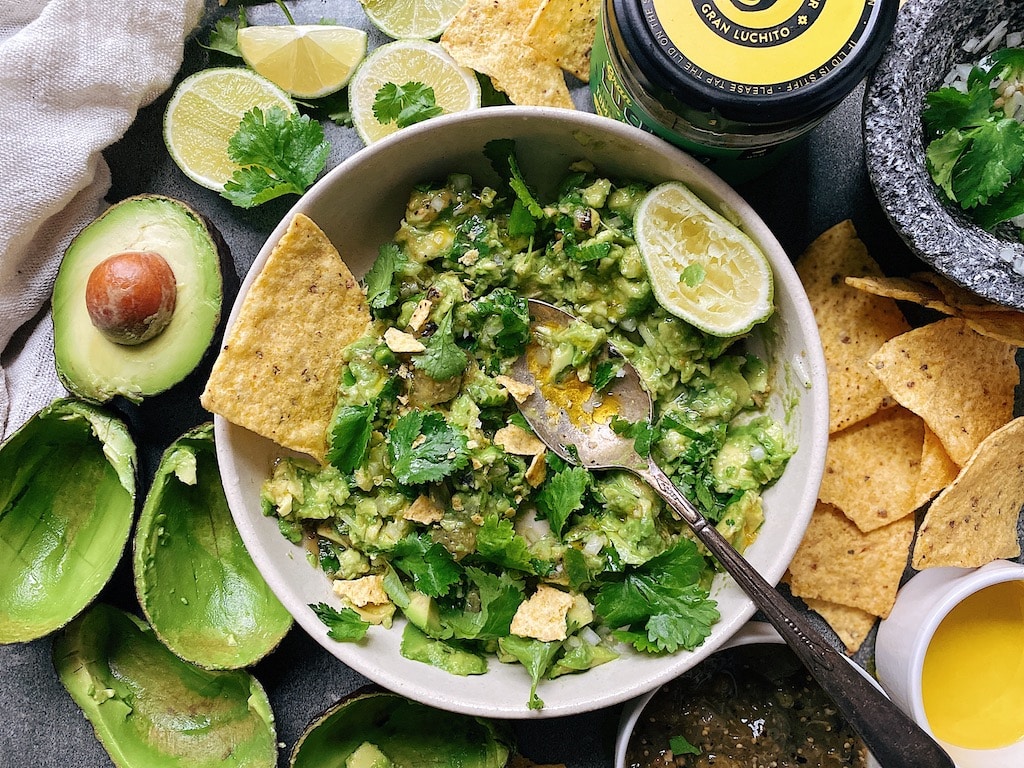 Serve with Homemade Guacamole recipe.
Alongside some toasty and melty Chicken Quesadillas.
Download Our Free Guide To Tacos
Your free Taco guide will be emailed to you immediately.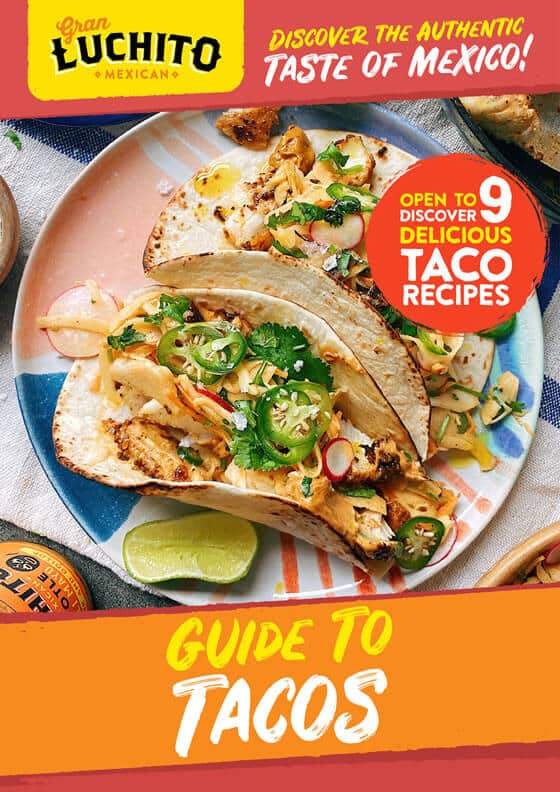 Similar Recipes You Might Like to Try
FAQs
What cheese is best for Air Fryer Nachos?
We recommend a good melting cheese such as cheddar or mozzarella or a blend of both.
Comments / Questions / Tips

Subscribe now for a free copy of the Gran Luchito e-cookbook filled with delicious, authentic Mexican recipes and join our mailing list for all the latest recipes, news and blog updates.